People justlove talking about members of the British royal family. Whether they'rerehashing outfits they've worn or events they attended, royal fans areconstantly scrutinizing every move they make and word they say.
And when it comes to royal family news, the rule seems to bethe moredramatic the gossip, the more everyone will talk about it. Throughout thelast year, plenty of followers have been speculatingover the status of Queen Elizabeth, Prince Charles, Prince William, PrinceHarry, and all the others. But perhaps the craziest rumors of 2019 have all beenabout Catherine, Duchess of Cambridge.
Ahead, check out the wildestrumors about Kate Middleton from the past year.
Rumor: The Duchess of Cambridge is pregnant with her fourthbaby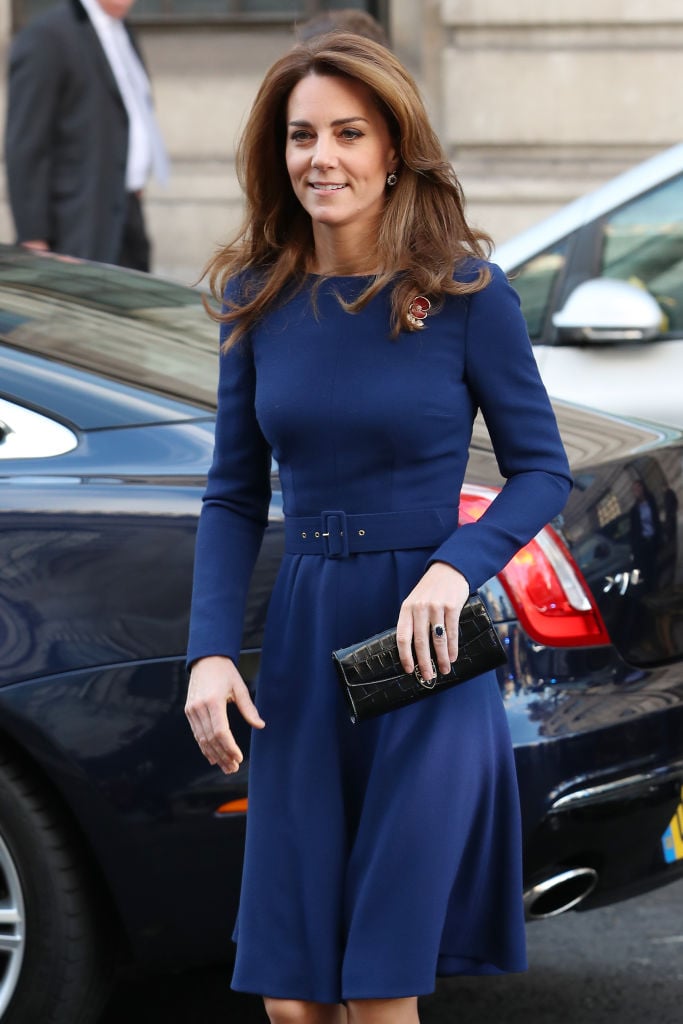 Perhaps the most pervasiverumor of 2019 is that Prince William and Kate Middleton are expecting theirfourth child together. Ever since the beginning of the year, it seems like eachmonth brings new "proof" that the couple is expecting again. Whenever Kate Middletonskips an event, makes a comment about a cute child, or innocently rests herhands on her abdomen, the rumor mill goes into overdrive speculating about whatit all means.
The Duke and Duchess of Cambridge haven't confirmed if theyare planning to expand their family soon or ever. But royal fans cannot stop speculatingover the status of Kate Middleton's uterus and probably won't stop anytimesoon.
Rumor: Kate Middleton and Meghan Markle despise each other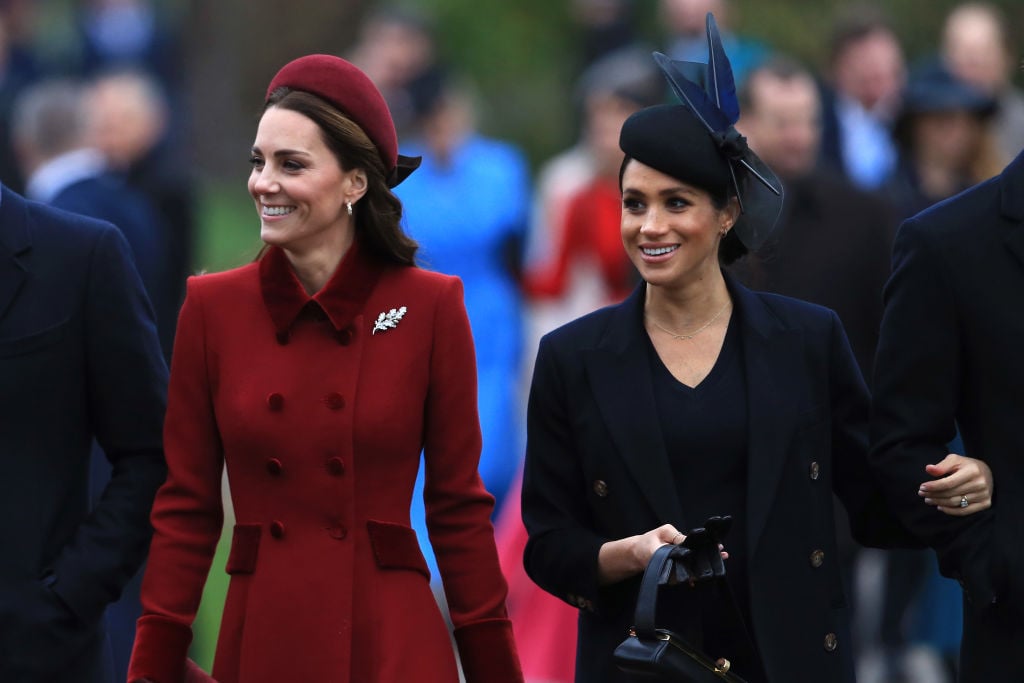 Ever since Prince Harry and Meghan Markle got married, royal followers have been trying to dissect the relationship between these two royal wives. Were the two couples getting together frequently to hang out as the "Fab Four?" Or were they secretly mortal enemies barely speaking except when necessary?
The truth probably lies somewhere in between these two ends of the spectrum. Ultimately, Kate and Meghan are perfectly cordial to each other but are too different to ever become besties. And that's just fine.
Rumor: Prince William and Kate Middleton are having maritalissues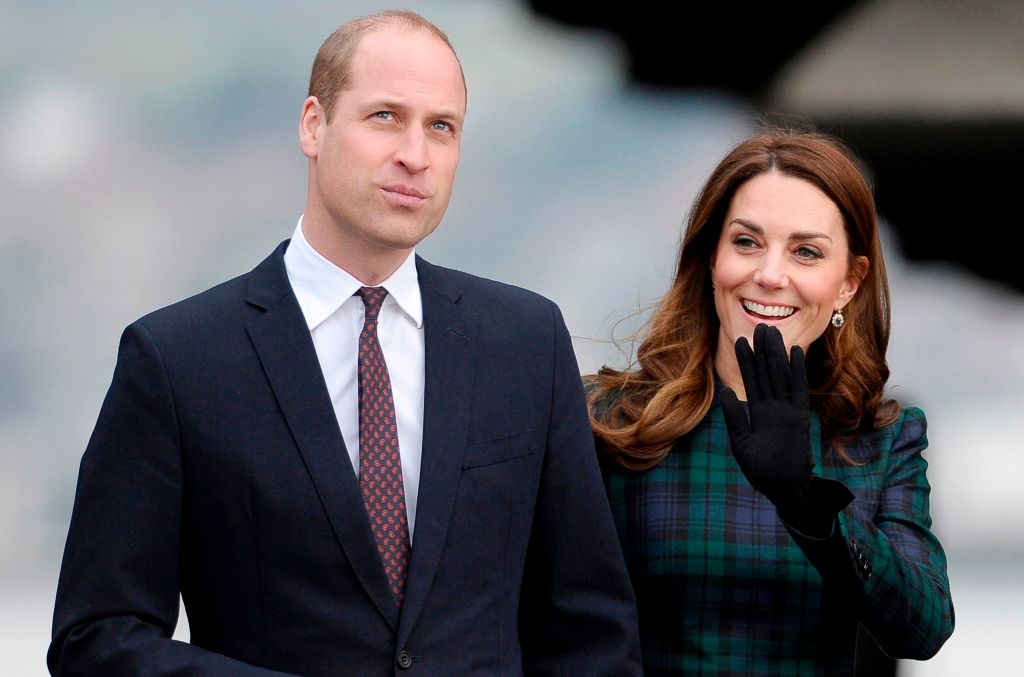 This rumor broke early in the year when royal followers foundout that Prince William may have cheated on his wife with the couple's formerfriend, Rose Hanbury. The royals neveraddressed the rumor and kept on appearing at royal events looking as happyand solid as ever. But even as this drama died down, some sources stillinsisted there was trouble in paradise.
During the televised event A Berry Royal Christmas, Kate Middleton was seen shrugging off her husband's touch on her shoulder. A little bit later, she arrived at the queen's Christmas lunch separately from Prince William.
These events don't prove that anything's amiss. But fans can'thelp but wonder if the Duke and Duchess of Cambridge are really as perfect as theyseem.
Rumor: The Duchess of Cambridge got Botox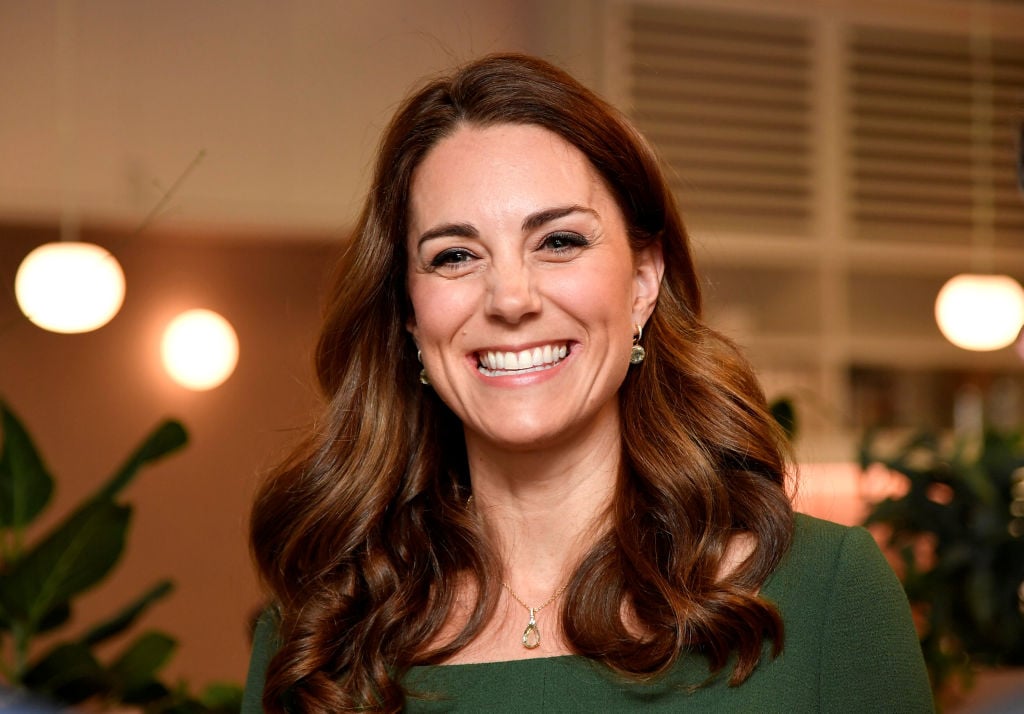 Though we're likely to never know the truth, the rumor aboutKate Middleton getting Botox is likely false.
It all began when British plastic surgeon Munir Somji of the practice Dr. MediSpa posted "before" and "after" shots of the Duchess of Cambridge showing the purported benefits of "baby Botox," or subtle injections. In the post, he referred to the Duchess as "our Kate," which led fans to wonder if he was admitting to doing the Botox himself.
Kensington Palace issued a strong denial of the claim. Plus,some fans pointed out that Kate Middleton's before and after shots weren'tnecessarily the work of Botox, but perhaps just the difference between feelingtired and getting a full night's rest (plus some good makeup). Ultimately,there's no reason to believe Kate Middleton ever got Botox.
Source: Read Full Article