With SUV sales continuing to surge and new-vehicle prices continuing to rise, it makes sense for buyers to check the used market heading into 2019. There, you're going to get much more value due to the price drop of normal car depreciation.
For consumers who want more protection than a for-sale-by-owner deal would bring, the certified pre-owned (CPO) market is the place to turn. With certification from a dealership, used-vehicle buyers get protection from immediate problems and the equivalent of insurance for repairs in the future.
However, not every CPO car represents a good deal. In a study by auto search engine iSeeCars, you can see how the premium for a CPO models can fluctuate by thousands of dollars. Even when you pay the extra cost, you're not always going to get an adequate level of protection.
On the other hand, you can find several SUVs that deliver value for the higher CPO price you pay. These six models had below-average premiums, zero ($0) deductibles, and at least one year of comprehensive warranty protection. They're the best deals for CPO utility vehicles you can find.
6. GMC Yukon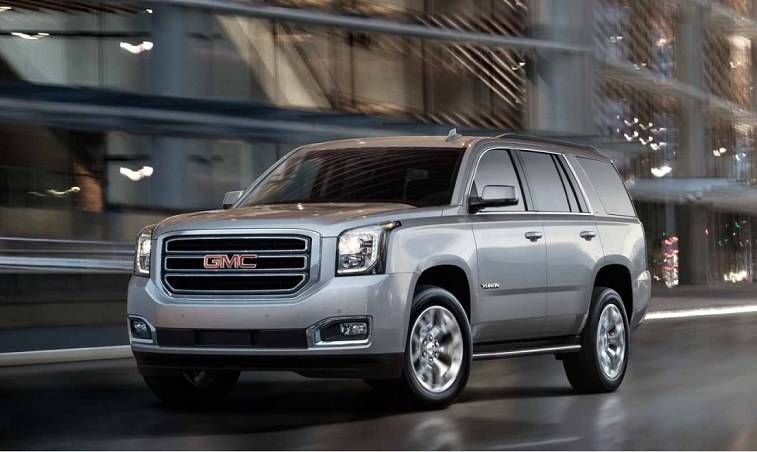 2015 GMC Yukon | General Motors
Average CPO premium: 2.3% ($961)
The iSeeCars study noted several advantages of choosing a CPO model from a GM dealer. First, the premium tends to be lower, as it has been for the GMC Yukon (2.3%) in 2018. Compared to the average CPO deal for SUVs (3.2%), used-car shoppers will save considerably.
However, you still get significant protection against problems with your vehicle. This model comes with one year of comprehensive protection as well as a powertrain warranty for six years from the original sale date. That's solid coverage for an extra $950 or so over a used model without dealer certification.
5. Chevrolet Tahoe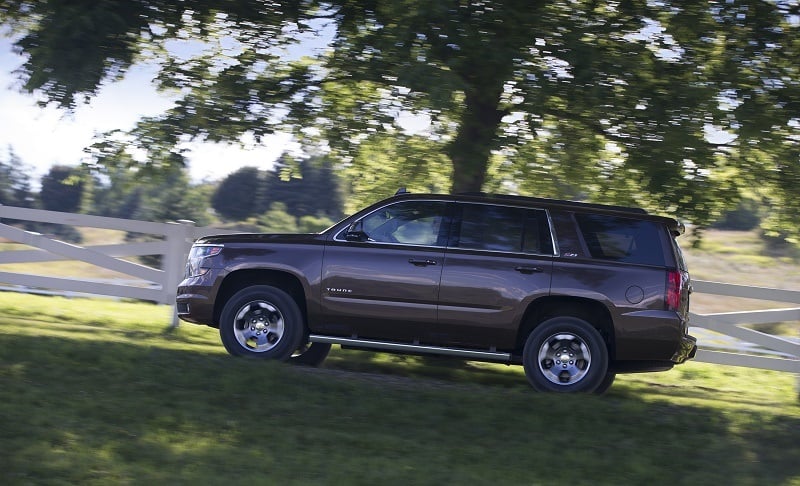 2016 Chevrolet Tahoe | General Motors
Average CPO premium: 1.8% ($708)
The same deal that applies for a certified Yukon goes for a CPO Chevrolet Tahoe. However, the premium is considerably lower by percentage (1.8%) and cost ($708) for the less-upscale version of this SUV.
This protection could come in handy for a 2015 model in particular. More recent Tahoes (2016-18) have ranked well in reliability, but models from the '15 redesign year had some issues. Knowing you won't have to pay a deductible for repairs should offer peace of mind.
4. Toyota Highlander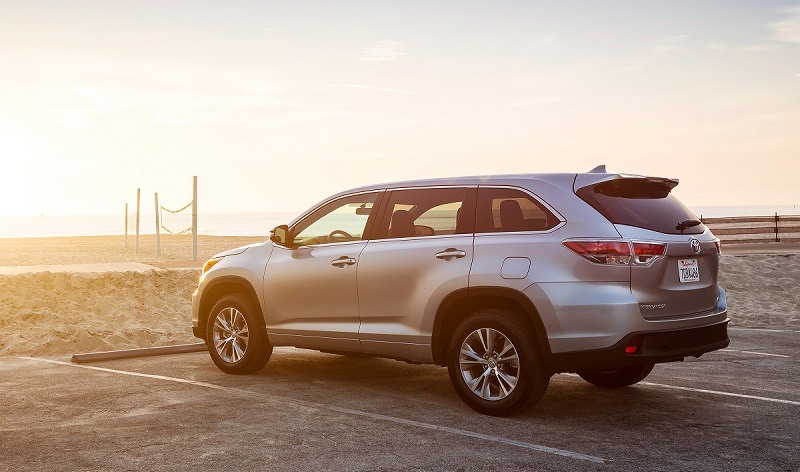 2015 Toyota Highlander | Toyota
Average CPO premium: 2.2% ($617)
A certified pre-owned Toyota Highlander is one of the safest bets you can make on the used market. Not only is this model one of the most reliable SUVs of 2019; it's one of the most reliable vehicles of the decade.
As iSeeCars CEO Phong Ly noted, Toyota probably feels confident keeping the premium low for a CPO Highlander because it won't need a ton of repairs. However, going the CPO route gets buyers plenty, including seven years of powertrain warranty coverage and a year of comprehensive protection. That's about as careful as you can be.
3. Honda Pilot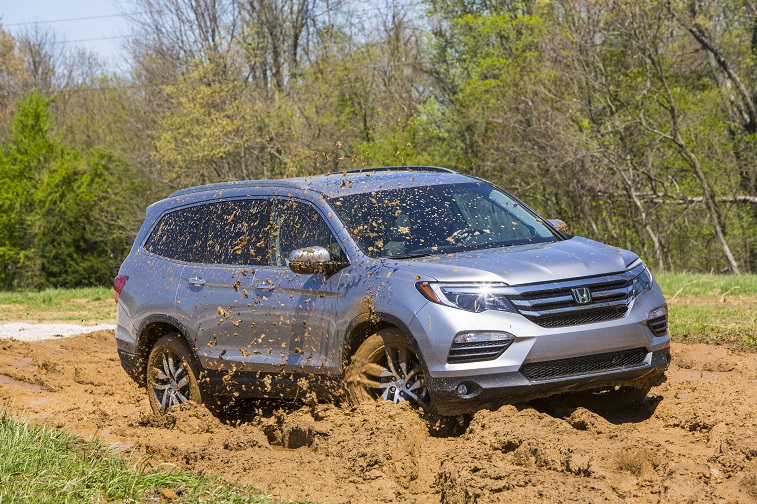 2016 Honda Pilot | Honda
Average CPO premium: 2.3% ($571)
In terms of overall coverage for CPO models, Honda offers an excellent deal for used-car shoppers. It starts with one year of comprehensive coverage; continues with seven years of powertrain coverage; and closes with no deductible should your SUV need service during any of those time-frames.
Meanwhile, Pilots from the 2015 model year had one of the lowest CPO premiums (2.3%) when iSeeCars ran the numbers for 2018. For what is a generally reliable model anyway, you should feel comfortable taking this deal.
2. Buick Enclave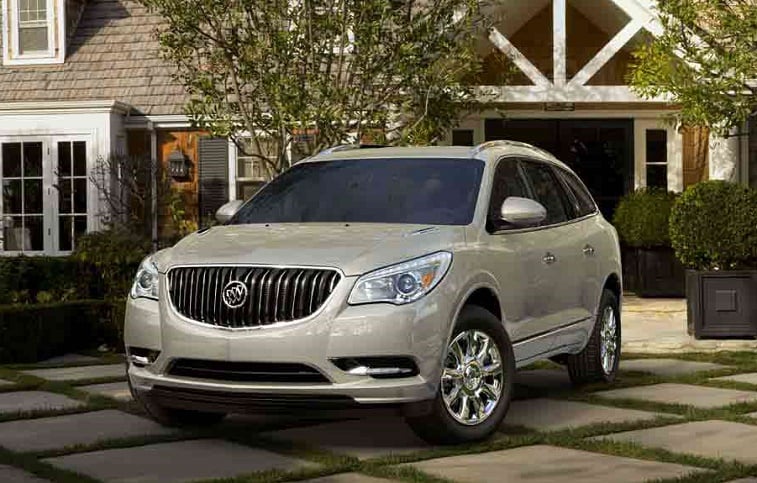 2016 Buick Enclave | Buick
Average CPO premium: 2.3% ($608)
On average, the premium for CPO luxury vehicles is much higher than for non-premium models. In the iSeeCars study, only one SUV turned up among the 10 lowest price hikes for the added protection. That model was the Buck Enclave.
As with the other GM models, a CPO Enclave will get you repairs with zero deductible, one year of comprehensive warranty protection, and six years of powertrain coverage. At only $600 above the price of a regular used Enclave, that's quite a deal.
Ly made a key point about the Buick edge in this market as well. "Buicks have no deductible for repairs, which is rare for CPO programs among luxury brands."
1. Honda CR-V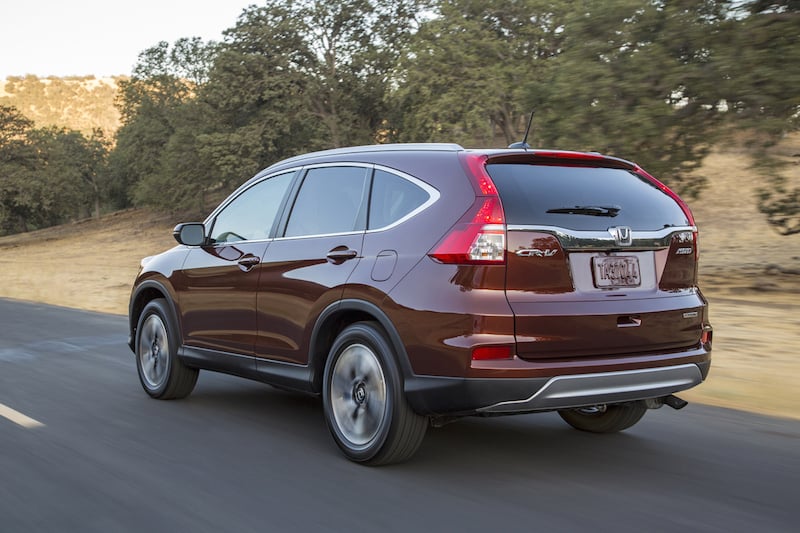 2016 Honda CR-V | Honda
Average CPO premium: 1.7% ($339)
If you had to bet, we'd say a Honda CR-V is a safe call for a vehicle to reach 300,000 miles. Its strong reliability ratings and proven owner satisfaction are significant pieces of evidence to support that theory.
However, anyone with doubts can get a very reasonable deal on a certified pre-owned CR-V. While it had one of the lowest premiums for any SUV, the terms were worth plenty. As with other Hondas, one year of coverage and seven years of powertrain coverage with no deductible come with the territory.
Overall, there is no better deal for an SUV you can buy on the CPO market.
Check out The Cheat Sheet on Facebook!
Source: Read Full Article