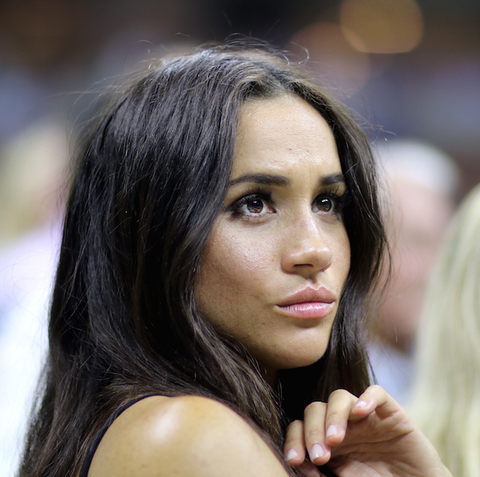 Now that she's a card-carrying, tiara-wearing member of Queen Elizabeth's inner circle, Meghan Markle will have to adjust her holiday traditions slightly. Meaning, she won't get to open presents on Christmas day, unlike most people who celebrate the holiday.
Per the royal family's official website, the family open presents the day before, during afternoon tea: "On Christmas Eve, The Royal Family lay out their presents on trestle tables and will exchange their gifts at teatime."
Former royal chef Darren McGrady confirmed this ritual, explaining that the tradition has its roots in Germany: "The royals are of German descent so they weave in German traditions to their celebrations. After afternoon tea, they open gifts on Christmas Eve, as is the German tradition."
Meanwhile, per the family website, Christmas morning is a time reserved for church: "The Queen and other members of The Royal Family attend the morning service on Christmas Day at St Mary Magdalene, Sandringham, a country church visited by The Queen's Great-Great Grandmother Queen Victoria, which dates back to the 16th century."
Good to know! Sounds very fancy! Here for it!
From: Cosmopolitan US
Source: Read Full Article