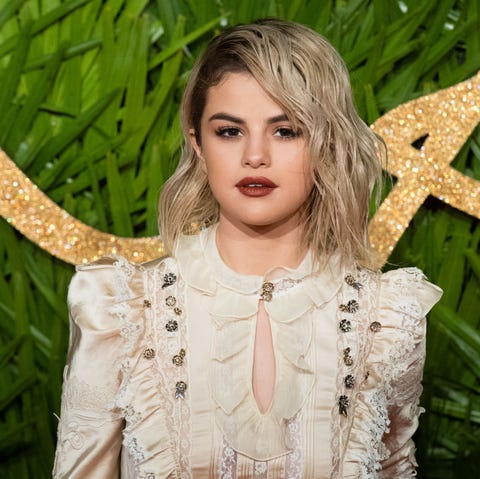 Singer/designer/actress/social media queen Selena Gomez just lost her seriously impressive Instagram title to soccer player Cristiano Ronaldo, who you might remember from those Giorgio Armani underwear ads if you're not a sports fan.
While Cristiano and Selena have been neck and neck for the throne, Cristiano finally took over as the most followed person on the platform. At the moment, he has 144,316,082 followers and Selena has 144,311,124 followers.


This major shift in the Instagram universe comes a month after Selena went on an Instagram break in order to "live my life present to the moment I have been given." But considering Selena hasn't been the biggest fan of Instagram and the trolls that come with it, she's probably not overly upset about this.
She previously told Elle, "I haven't been on the internet in months. I don't have my password for Instagram. The reason why is, it's not real to me. I know my voice is very prominent, but I'm not careless with it. I'm selective."
If there's still any confusion about what she thinks of her presence, she also straight-up said that she does not care about how many followers she has during an Instagram Live.
And that's 👏that👏on👏that.
Source: Read Full Article