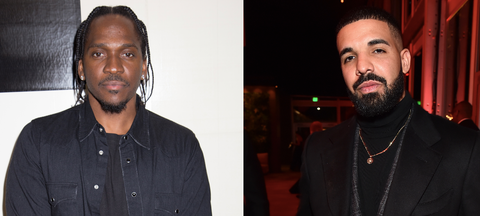 Happy Wednesday, are you in the mood for some pre-Thanksgiving drama to go with the pumpkin pie you're eating? Cool, because a massive brawl broke out during rapper Pusha T's Toronto show, and now he's out here accusing Drake of instigating it.
But let's rewind for a moment. On Tuesday night, Pusha was performing at a music hall when a bunch of beer was thrown on stage. Naturally, poor dude had to run for cover, and luckily he did because that's when the brawl started. Warning: the video is pretty wild.
Better angle.. it was a fan that was attacked and not #PushaT. They only threw drinks on him pic.twitter.com/u5roj4onCK
Security stepped in, three people were sent to the hospital, and the police are currently investigating. But here's the truly dramatic part: per NME, Pusha went ahead and accused his rival Drake of paying fans to throw beer at him. (Remember, Pusha is the one who revealed Drake's secret son in his diss track "The Story of Adidon." In other words, they have history.)
Pusha response after getting rushed at Daytona concert in [email protected] pic.twitter.com/RGSclP0Krg
Drake hasn't spoken out about the incident yet, and declined to comment when asked about it by NBC News so…awk times.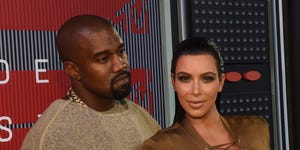 Source: Read Full Article