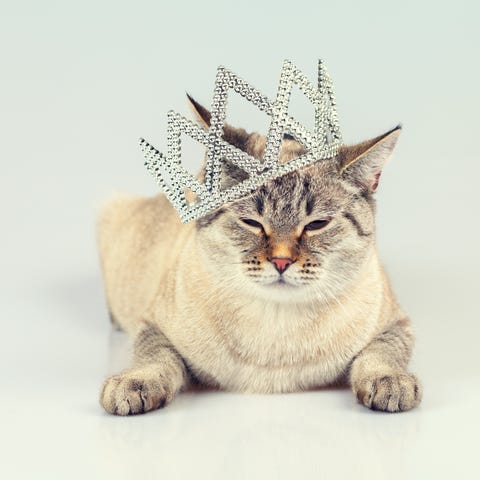 Fashion shows are sometimes quite stuffy and serious events, but the Esmod International Fashion Show in Istanbul, Turkey, had a seriously fun and cute vibe thanks to a stray cat that happened to wander onto the runway.
In a video originally shared on Instagram, you can see the adorable cat chilling on the runway as models try to do their jobs with a serious face. At one point, the cat got tired of being ignored and even reached out to play with a couple of the models who expertly embodied a the-show-must-go-on attitude and resisted playing with the lil fluffer.
It's probably safe to assume that the designer, Goksen Hakki Ali, wasn't too, too pleased because everyone was focused on the cat and not the clothing. But she kept a positive attitude and told The Dodo the cat might have a future in showbiz and that "everybody was in shock," which, yes to both.
Somebody get this kitty a contract!
Source: Read Full Article