Lady Gaga and Bradley Cooper set hearts aflutter with their emotional performance of the "A Star Is Born" duet "Shallow" at the 2019 Oscars on Sunday night.
Instead of starting the performance onstage, the two walked to the stage from the audience and took their places in front of a grand piano. The camera stayed behind them, showing the audience as they began to sing.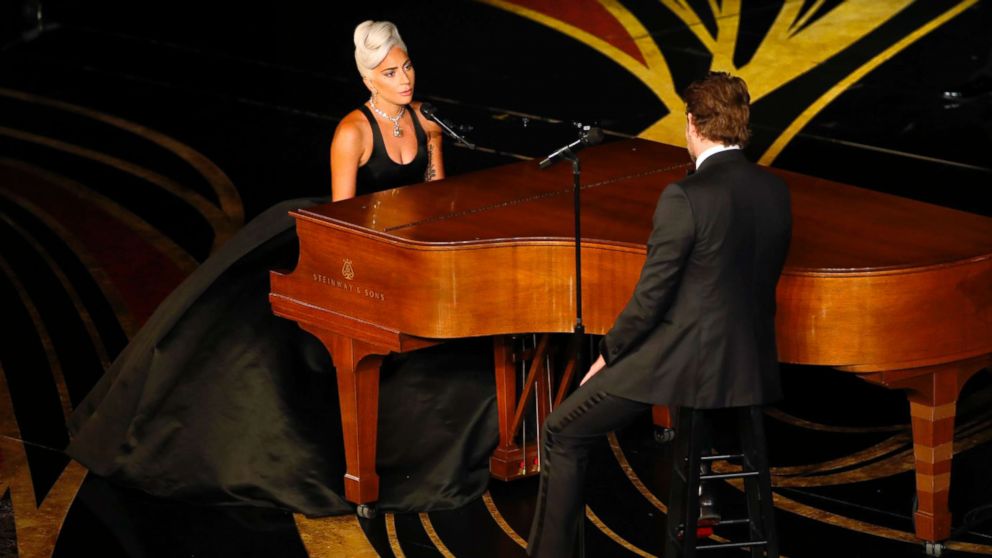 Cooper kicked off the song, with Lady Gaga gazing at him lovingly as he sang the first verse sounding every bit as good as his character, Jackson Maine, in the film. For her part, Gaga sat at the piano and began to play. After belting the song's climactic moment to perfection, Cooper joined her at the piano and the two got close — very close — to sing the song's final bars into the same mic.
They closed out the song cheek to cheek, seeming to encapsulate their characters' love story. Once they finished, the two turned to look into each other's eyes and smiled.
They received a standing ovation from the crowd.
Shortly after the performance, "Shallow" nabbed the award for best original song. Lady Gaga, co-writer Mark Ronson and others took the stage to accept the trophy.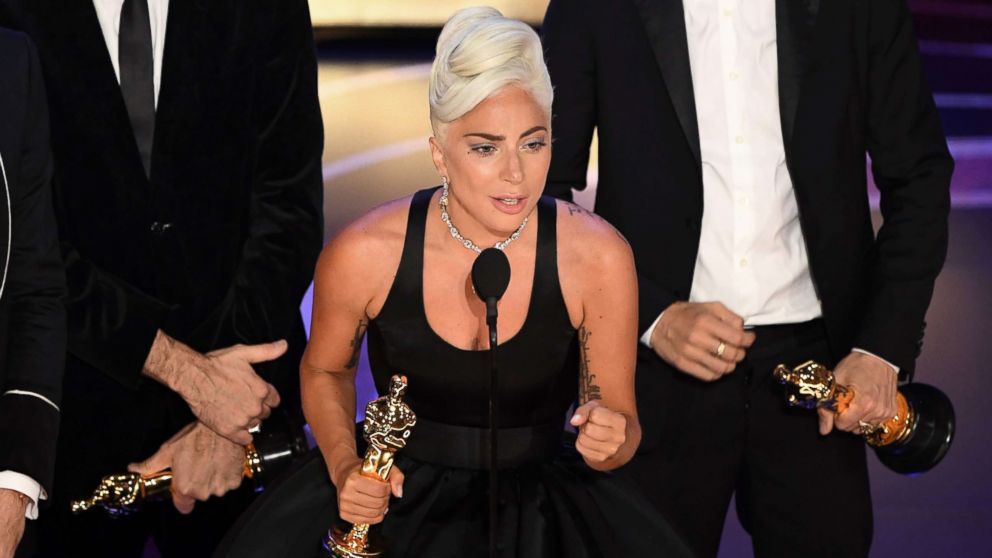 Through tears, Gaga thanked her family and co-stars.
"This is hard work," Gaga told viewers. "I worked hard for a long time. It's not about winning but what it's about is not giving up. If you have a dream fight for it."
Gaga was nominated for an Academy Award once before. Her song "Til It Happens to You" from "The Hunting Ground" documentary was nominated for best original song in 2016.
Source: Read Full Article