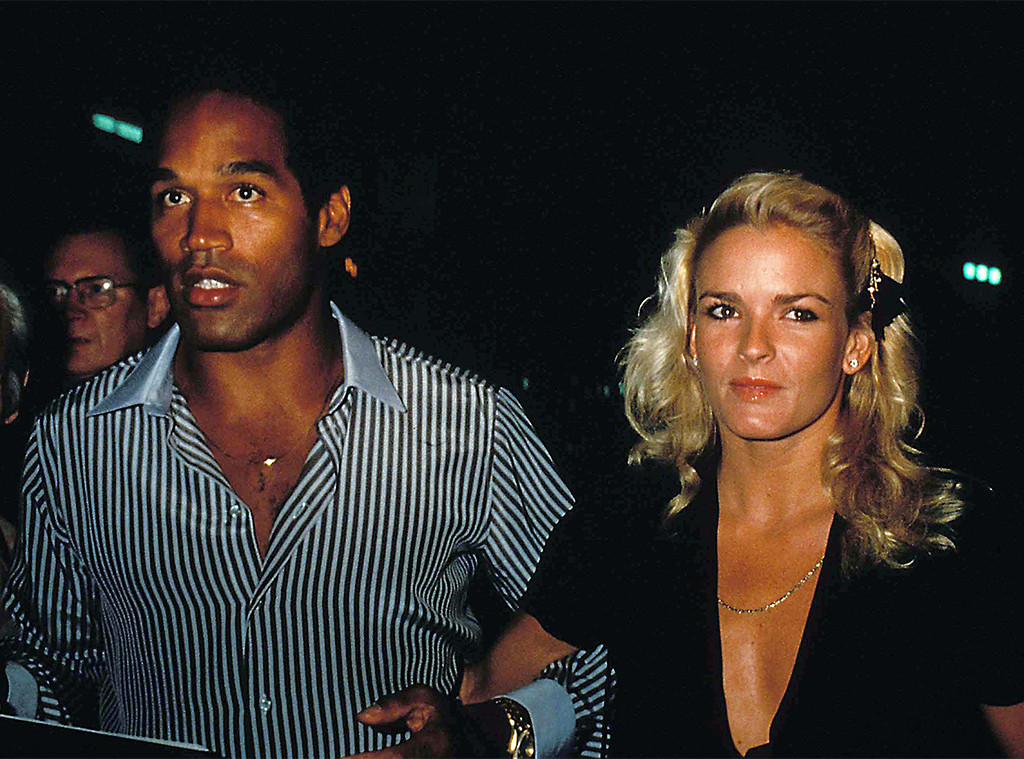 Globe Photos/mediapunch/Shutterstock
On May 20, 1977, Nicole Brown graduated from high school, the day after her 18th birthday.
Three weeks later, she met O.J. Simpson.
Simpson, then 29, was nearing the end of his storied professional football career and had been acting on the side for a decade in TV and movies such as the disaster epic The Towering Inferno. Nurturing the Hollywood side of his aspirations, he had just bought a house at 360 North Rockingham Avenue in Brentwood. He had also been married to his first wife, Marguerite Whitley, for 10 years. They had three kids, Arnelle, Jason and newborn daughter Aaren.
If ever there was a woman whose life has been viewed through the prism of a marriage, it's Nicole Brown Simpson. Even those who knew her best and saw her often when she was alive only had so much time with her before her world became O.J.'s world, and she was just starting to make a life for herself again when she was killed on June 12, 1994, at the age of 35.
"I feel that Nicole has gotten lost in all this," her friend Cici Shahian, a first cousin of one of O.J.'s best friends, Robert Kardashian, told the Los Angeles Times in July 1994, as the world stopped to obsess over the spectacle that the arrest of O.J. Simpson for the murders of Nicole and her friend Ronald Goldman had already become.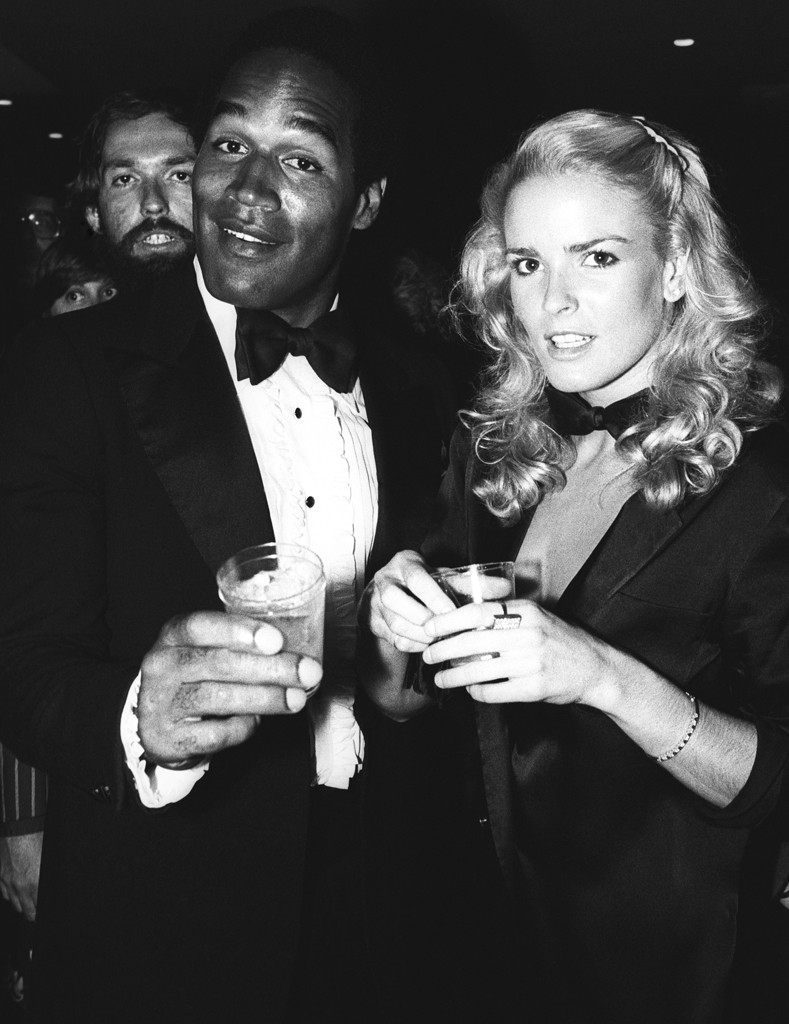 Brad Elterman/FilmMagic
Nicole had never heard of Simpson when he walked into Daisy, the Beverly Hills nightclub where she was working as a waitress.
She was born in Frankfurt, Germany, where her Kansas-bred father, Lou Brown, was serving in the Air Force and had met his wife Juditha Baur. The young family of four, including Nicole's older sister, Denise Brown, moved back to the United States when the girls were toddlers and settled in the Orange County city of Garden Grove, Calif. Lou and Juditha had two more daughters, Dominique and Tanya.
When the older girls were in high school, the family moved to Monarch Beach in the coastal city of Dana Point. Nicole was crowned homecoming princess in 1976 at Dana Hills High School.
"Nicole was bubbly, always happy and smiling," teacher Bill Prestridge told the Times. She also seemed eager to start life beyond school "and go on to bigger and better things," he added.
Nicole worked for two weeks at a clothing boutique before getting her job at Daisy.
By the time she enrolled at Saddleback College in Mission Viejo after graduation in 1977, she was already dating Simpson—and then a few months later she moved in with him and dropped out of school, because O.J. "required that she be with him," Nicole later stated in divorce papers.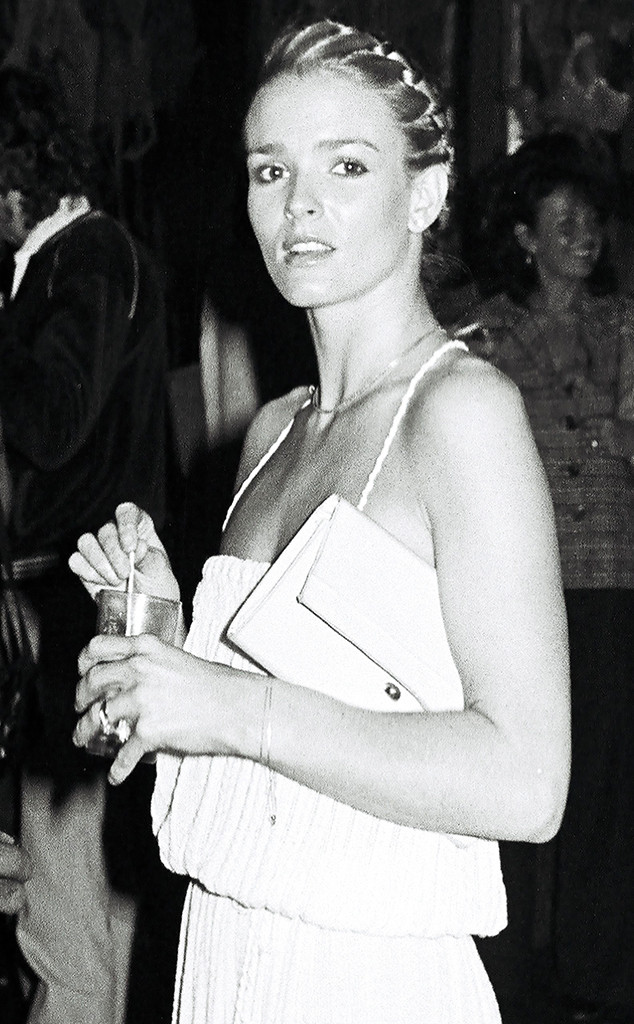 Bei/Shutterstock
"It was a very passionate, a very volatile, a very obsessive relationship. On both sides," Cathy Lee Crosby, who knew O.J. for 15 years and had spent time with the couple, told the LA Times.
During the murder trial, Denise Brown testified to seeing O.J. yell at her sister as far back as 1977, when Denise first met him on a trip to Buffalo to watch him play for the Bills. Denise said Nicole had greeted a friend of O.J.'s with a kiss on each cheek and he "got real upset and he started screaming at Nicole."
Simpson and Marguerite divorced in 1979 and that August their 23-month-old daughter Aaren drowned in the swimming pool at Rockingham, where Marguerite at first remained while O.J. rented a house with Nicole in Beverly Hills. The child spent eight days on life support at UCLA Medical Center before she died on Aug. 26.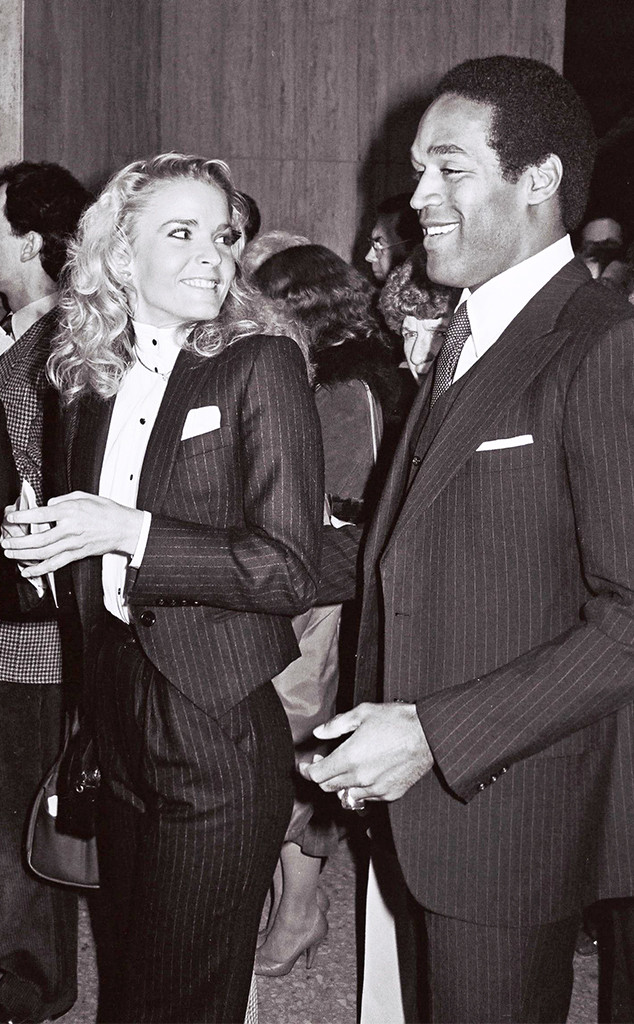 Bei/Shutterstock
"I fell in love with Nicole Brown immediately," Kris Jenner, who met Nicole in 1978, wrote in her 2011 memoir Kris Jenner…and All Things Kardashian. "We were destined to become best friends." O.J. was a groomsman when Kris married Robert Kardashian on July 8 that year and was one of the first visitors at the hospital when they welcomed daughter Kourtney Kardashian the following April. He and Nicole and Kris and Robert vacationed together in Aspen in the winter of 1980.
Nicole "had really fallen for O.J. by then," Kris recalled. "The two of them were madly in love and had this obvious chemistry that you could feel when you were in the same room with them…they absolutely could not keep their hands off each other. He was already incredibly possessive of Nicole. Even when she would go to the bathroom, O.J. would wonder out loud when she was going to come back."
Nicole and O.J. married on Feb. 2, 1985, in the backyard of the Rockingham estate. When Simpson was inducted into the Pro Football Hall of Fame later that year, he thanked his pregnant wife for her support, telling the adoring crowd that she "came into my life at what is probably the most difficult time for an athlete, at the end of my career… [You] turned those years into some of the best I have had in my life, babes."
Daughter Sydney was born that October and son Justin arrived in August 1988.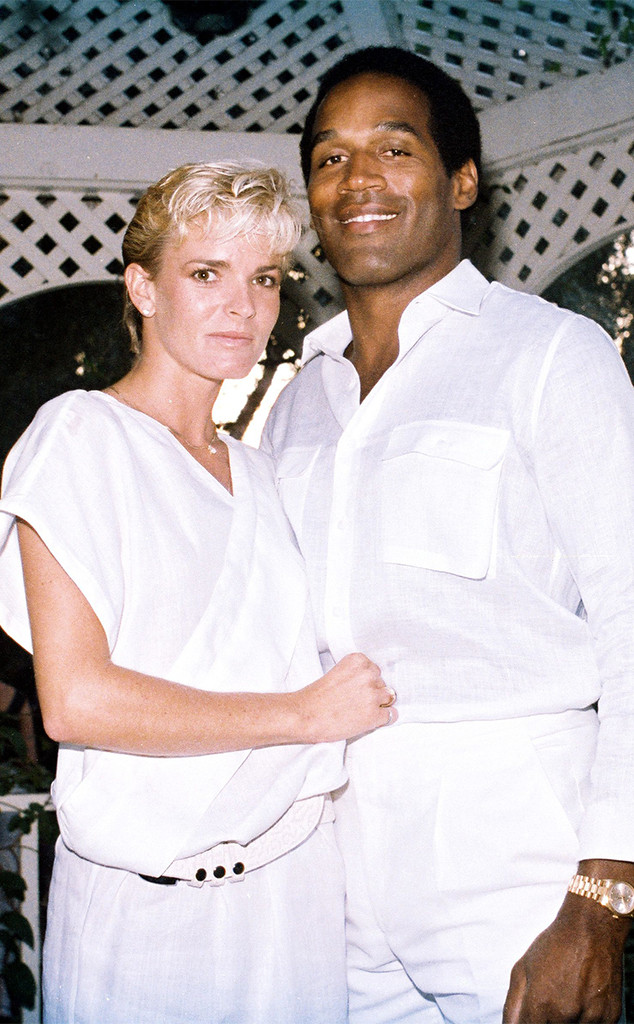 Bei/Shutterstock
The Simpsons' friends remembered the couple as being so much fun, frequently hosting parties, including annual Easter dinners and Fourth of July bashes where everyone's kids swam and ate and had a blast. They remained very close to Nicole's parents and they and her sisters were usually at all the family-friendly parties, too.
According to the LA Times, Nicole's father, Lou Brown, ran the Hertz rental car outpost that Simpson owned at the Ritz-Carlton in Laguna Niguel, and O.J. paid Dominique Brown's USC tuition. Simpson had also hired a first cousin of Nicole's, Rolf Baur, as the gardener of his estate, and then appointed him manager of two Pioneer Chicken locations he owned. Rolf's wife, Maria, worked as a housekeeper at Rockingham three times a week.
But at the same time, all of her friends were his friends, and he kept everybody close, ensuring that Nicole hardly opened up to anyone about what was really going on behind closed doors.
"The truth is, no one really knew her during her marriage," a friend who said she had known Nicole since their early 20s told the LA Times after she was killed. "She was never free to be herself or have friends. She wasn't available for that kind of intimacy." Nicole also was prone to abruptly canceling plans or not showing up when both she and O.J. were expected somewhere, the friend added, recalling that O.J. would regularly claim that his wife was in bed with menstrual cramps.
"She was the type of person who would not say to me what her problems were," added Maria Baur, who told the Times she often heard the couple loudly fighting in Simpson's home office. "She wouldn't talk."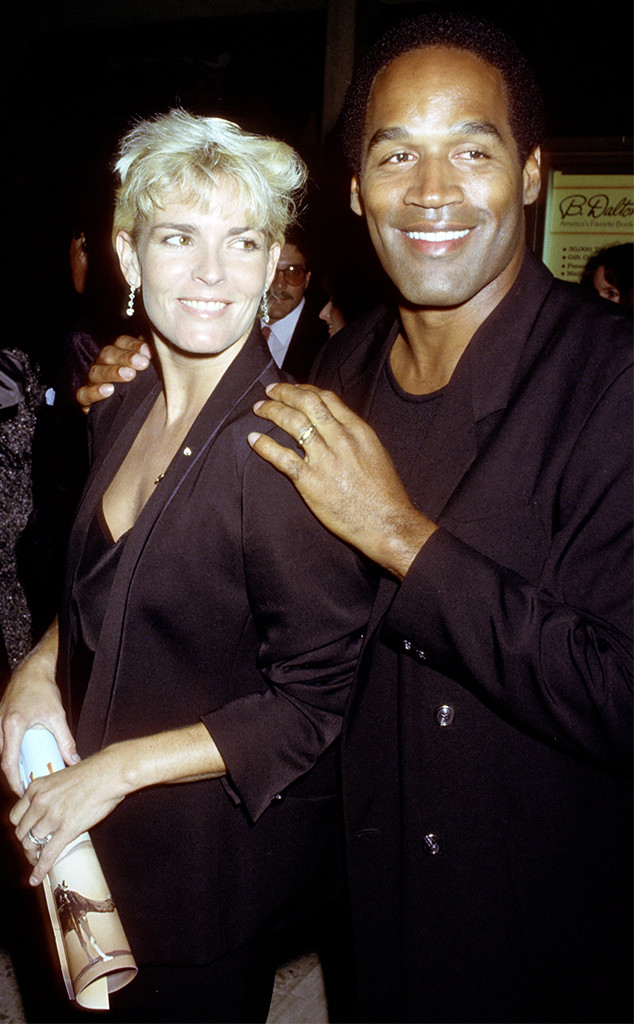 Jim Smeal/Ron Galella Collection via Getty Images
Friends would say that she fought back with words when she could. "He'd cheat. She'd find out. She'd get angry. She'd confront him," one told the Times. "She's a strong girl and she'd confront him. And they would fight."
Mark Fuhrman, the LAPD detective who played a pivotal role in O.J.'s defense strategy at the murder trial, wrote in a 1989 memo (during an internal look at how many times Nicole had called the cops on O.J.) that he responded to a call at the Rockingham house in the fall/winter of 1985. He arrived to find a woman crying and a Mercedes-Benz with the windshield smashed in; she told Fuhrman that Simpson had smashed it with a bat.
Denise Brown testified that, while out to dinner one night with her sister and brother-in-law in 1987, "O.J. grabbed Nicole's crotch and said, 'This is where babies come from and this belongs to me.' And Nicole just sort of wrote it off as if it was nothing, like—you know, like she was used to that kind of treatment and he was like—I thought it was really humiliating, if you ask me."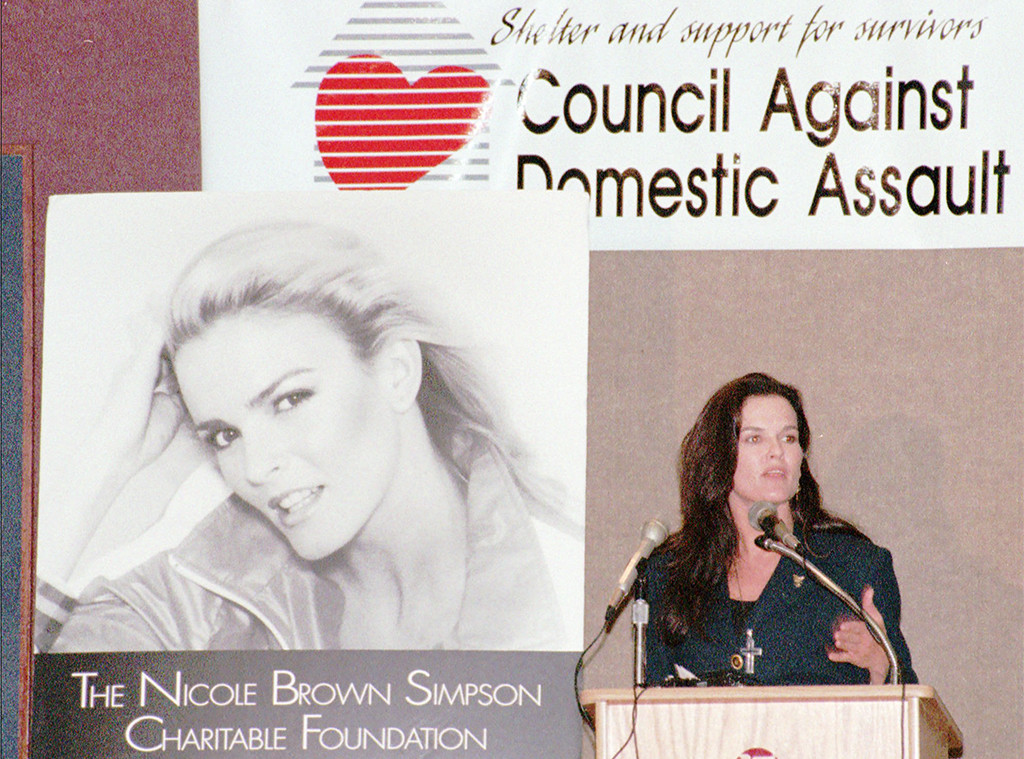 Bruce A Pollock/AP/Shutterstock
Also on the stand, Denise recalled telling O.J. sometime in the mid-'80s that he was taking Nicole for granted after which he flew into a rage.
"He ran upstairs, got clothes, started flying down the stairs and grabbed Nicole, told her to get out of his house, wanted us all out of his house, picked her up, threw her against the wall, picked her up, threw her out of the house," Denise said tearfully. "She ended up on her—she ended up falling. She ended up on her elbows and on her butt…We were all sitting there screaming and crying, and then he grabbed me and threw me out of the house."
Nicole would go home to her parents occasionally after such blowups, but O.J. would always call and emotionally apologize, and she would go back.
When a detective called Nicole's parents on the morning of June 13, 1994, to tell them their daughter was dead, Denise also picked up from another extension. Her reaction: "He killed her! He finally killed her!"
POOL/AFP/Getty Images)
Kris Jenner recalled in her book that in 1988, on a trip to New York, Nicole confided in her about her various marital troubles, that O.J. was cheating and would get physically rough during fights, and she was having a hard time getting along with her stepson, Jason, who was 19 at the time.
"She never came out and said, 'I'm being abused by O.J.,'" Kris wrote. "I so wish I would have asked her for specifics. But I didn't want to cross a line if she didn't want to talk about something, which would become one of my biggest regrets. All she told me on her walk was, 'I want to leave him and I do not know how. I don't know if I can stay. He's really hard to live with."
Nicole had changed, Kris remembered. "She became more withdrawn and private and seemed anxious. She was biting her fingernails down to the quick and just seemed to be on edge all the time."
On Jan. 1, 1989, at 3:58 a.m., Nicole called 911. At first the operator could only hear screams and what sounded like someone being hit. When officers arrived at Rockingham, Nicole, wearing sweatpants and a bra, emerged from the bushes and yelled, "He's going to kill me!" Asked who was going to kill her, she said, "O.J."
"Yes, O.J. Simpson the football player."
According to the police report from that morning, she had a black left eye, a cut lip and a bruised forehead, and there was a handprint on her neck.
"You guys never do anything," Nicole told one of the officers. "You never do anything. You come out. You've been here eight times. And you never do anything to him."
Source: Read Full Article