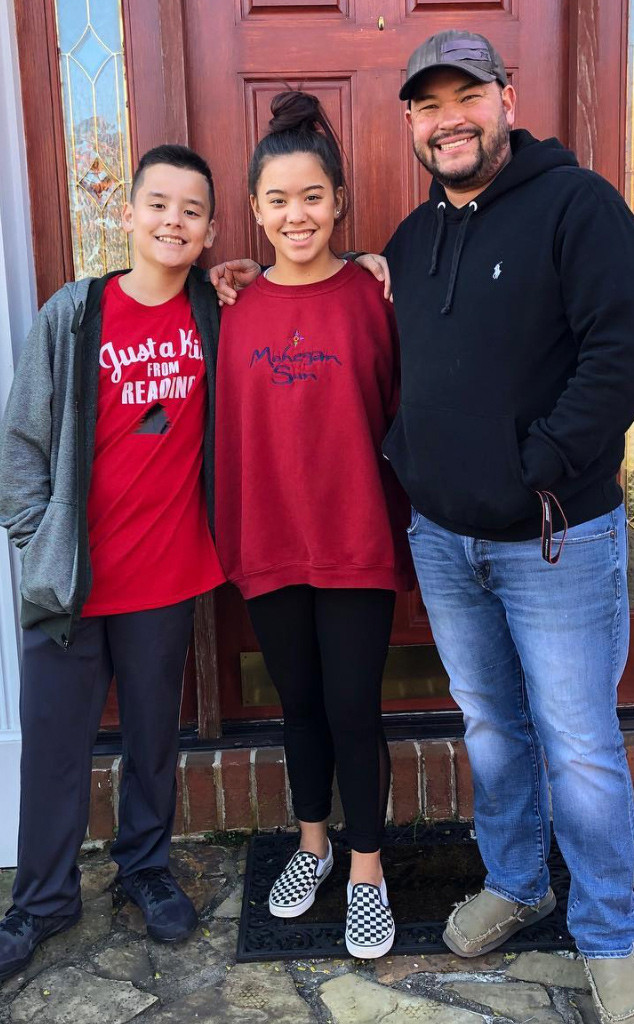 Instagram
Collin Gosselin made a rare visit to the home of his dad, Jon Gosselin, in Reading, Pa. this weekend.
"Collin came up for the weekend," the proud parent told E! News. "It was his first visit in three years. He stayed with me."
Jon shared a photo of the reunion via Instagram on Sunday. The photo also showed Collin smiling beside his sister, Hannah Gosselin.
"Had a good weekend visit with Collin at home!" the former TLC star captioned the snapshot.
However, the six other children Jon shares with his ex, Kate Gosselin—Aaden, Alexis, Leah, Joel, Mady and Cara—were not present.
One of their family activities included taking Collin to get a fresh new haircut. In fact, Jon took him to the same barber shop where he's been getting his hair cut for more than 20 years. It seems like the father-son duo also enjoyed grabbing a bite to eat.
"It was great to have him back home," Jon told E! News. "We did a lot of eating."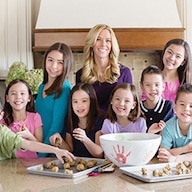 Photos
Kate Gosselin: 10 Years in the Spotlight
View this post on Instagram
A HUGE thank you to Eric Rodriguez @ebarber828 at Mike and Joes Barber shop for welcoming my son Collin home with a fresh new cut!!! Eric has cut my hair for 20 plus years. #family #teammikeandjoes I appreciate everything Eric and Everyone at Mike and Joes has done for me and my family over the years. Thank you guys for being there!!!
A post shared by Jon Gosselin (@jongosselin1) on
While this is the first time Collin has visited his father in three years, the two have still seen each other and kept in touch. Back in May, for instance, Jon posted a picture of him celebrating Collin and Hannah's 14th birthday.
"I've been seeing him regularly but it's been me going to him," the former Jon and Kate Plus 8 star said. "This was his first time coming to visit me."
View this post on Instagram
Glad I could celebrate my son Collin's 14th birthday with him and his sister!
A post shared by Jon Gosselin (@jongosselin1) on
It's no secret there's been drama between some of the family members. In 2016, Mady and Cara told People they weren't speaking to their father.
"He makes it seem like we're being kept from him, which is insane," Mady told the celebrity news outlet. "He should maybe spend some time thinking about why we don't want to see him, and maybe realize that if he ever does want a relationship with us, talking about us on TV is not the way to make that happen."
She also claimed their dad "doesn't even know us."
Jon and Kate filed for divorce in 2009.
Source: Read Full Article