Cole Sprouse and Lili Reinhart can step to the ⬅️ because I'm currently feeling very obsessed with another couple from the CW world—their name is Veggie. Or Chelton. Or maybe Charmila. Or perhaps Celton. Honestly I don't know, the options are endless and somewhat stressful, so here's a GIF to make everyone feel better: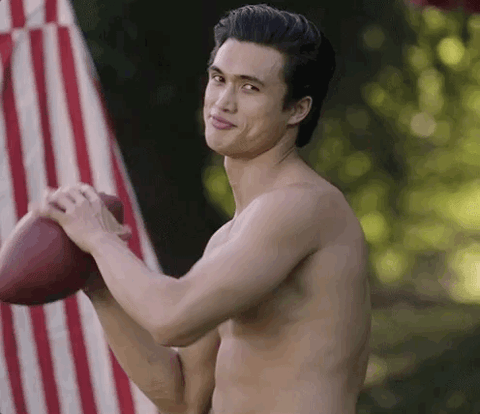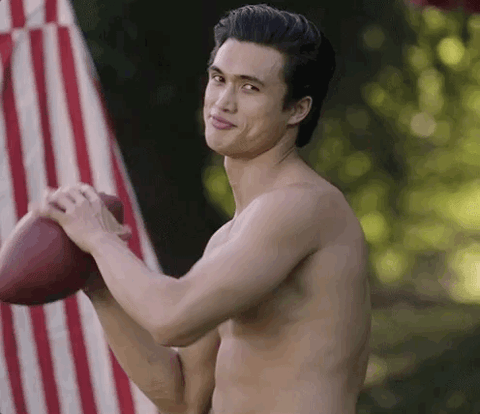 Anyway, Camila Mendes and Charles Melton—who play Veronica and Reggie on Riverdale—have been dating offscreen for about six months now, and it's time to take a romantic trip through their love story. Ready? Let's go.
September 3, 2018
Charles and Camila spark dating rumors by cozying up together on a beach towel. Maybe they're friends who cuddle? OR MAYBE THERE'S MORE TO THIS STORY. (Spoiler: There's more to this story.)
September 9, 2018
Fans notice that Charles fully liked an Instagram comment about how Camila broke up with her former boyfriend. The world simultaneously crushes on his crush and realizes that he has no chill whatsoever.
September 14, 2018
Camila trolls Charles with a baby-bump emoji. She becomes my new role model.
September 18, 2018
E! reports that Charles and Camila are dating, citing an eyewitness who saw them kissing at a movie theater. "Camila sat next to Charles and leaned on his shoulder," the source says. "As the lights were dimming, my friend saw them kiss!"
September 19, 2018
The Chelton fandom notices that Camila and Charles are posting Instagram Stories from the same location. Members of said fandom immediately get recruited by the FBI.
October 7, 2018
Camila and Charles go Instagram-official a few days apart from each other:
October 14, 2018
Camila plants a kiss on her man and posts it for the world to see. And by see, I mean stan:
November 7, 2018
Cami claps back at a "fan" who claims she looked "happier" with her ex.
November 12, 2018
Camila visits Busy Tonight and reveals Charles's nickname for her: Baby Dragon.
December 6, 2018
Camila and Charles attend their first official event as a couple, the 2018 GQ Men of the Year party: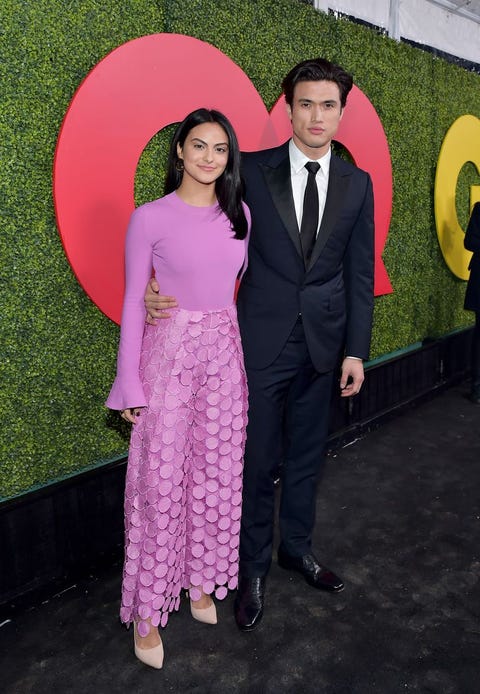 January 4, 2018
Camila and Charles go to South Korea together to celebrate the New Year and Charles's birthday:
And they partake in this awesome photo shoot:
February 3, 2019
Camila posts a kissy-face selfie with Charles at some sort of Super Bowl event (IDEK) and it's extremely cute:
February 8, 2019
Five days later, Charles posts a pic from the same Super Bowl event of him dropping a smooch on Camila's neck. "Mine," he wrote as the caption. *cries*
February 14, 2019
Nothing says together forever like a tattoo, right? Charles took the ~ultimate~ oath when he got Cami's name inked on his chest on Valentine's Day. But before you freak out, Cami eventually revealed that the tat was fake.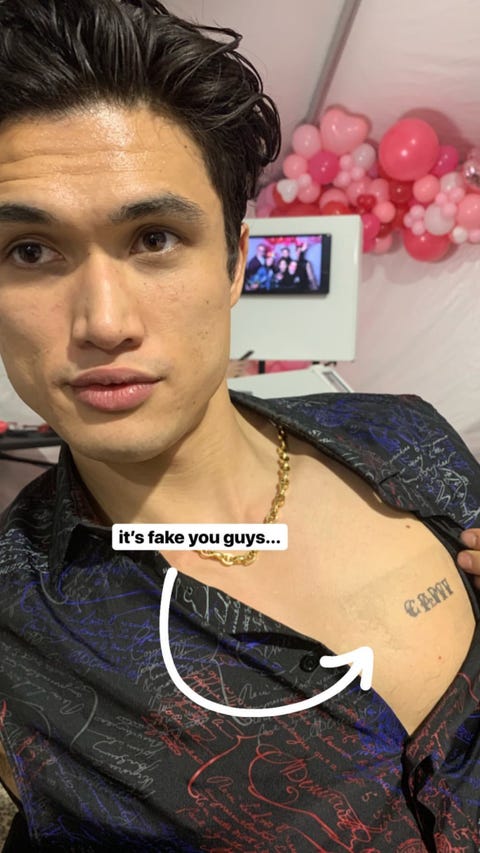 It's the thought that counts tho!
February 15, 2019
Prepare thyself for this next photo: It is the thirstiest of thirst traps.
Yeah, that's Charles chillin' shirtless in a hotel room. WE GET IT CAMI, YOUR BOYFRIEND'S HOT. You don't have to rub it in like this. 😭
March 1, 2019
In an interview with LA Confidential, Camila explains why she doesn't talk much about her relationship with Charles:
But she did say that working with Charles is "great." Yeah, I'm sure getting paid to make out with your boyfriend is great.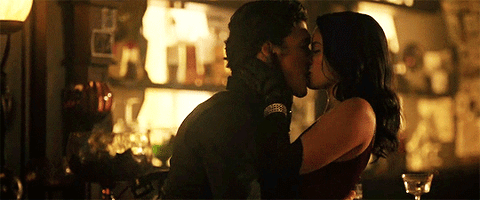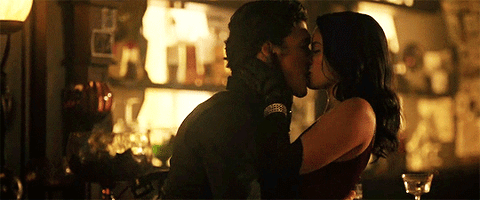 August 23, 2019
Charles declared his love for Camila with this sweet IG:
December 4, 2019
Welp, Camila and Charles are reportedly over. According to an E! source, they've "been separated for a few months now." The source added, "Their relationship escalated very quickly and they are taking time now to focus on their work and themselves."
Even though there were reported "ups and downs" in their relationship, they're still chill and there's no bad blood between them because they were just too "busy and overwhelmed and it was a lot of pressure on them."
Annnd that brings us up to date on their time together. But on the off-chance they inhale any of the same air particles that Justin Bieber, Hailey Baldwin, Pete Davidson, Ariana Grande, Priyanka Chopra, and Nick Jonas did last year, we'll let you know.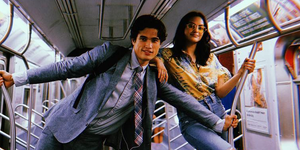 Source: Read Full Article