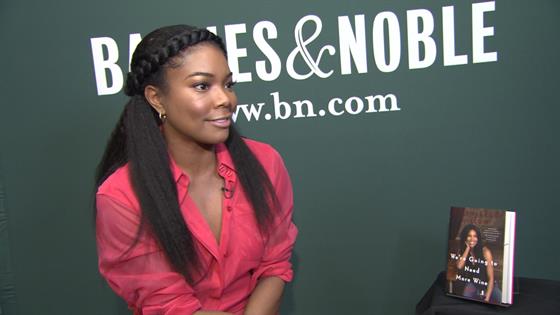 Gabrielle Union and Dwyane Wade have welcomed a baby girl via a surrogate!
The actress, 46, and the NBA star, 36, announced the exciting baby news on Instagram Thursday, sharing a series of photos with their daughter, who is their first child together. "We are sleepless and delirious but so excited to share that our miracle baby arrived last night via surrogate and 11/7 will forever be etched in our hearts as the most loveliest of all the lovely days," Union captioned the sweet post. "Welcome to the party sweet girl! #onelastdance #skintoskin."
Union, who recently celebrated her fourth wedding anniversary with her husband, has been very open about her fertility struggles over the years.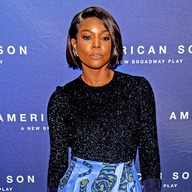 Photos
Gabrielle Union's Quotes on Her Fertility Struggles
Let's take a look back at Union's quotes about her fertility journey through the years: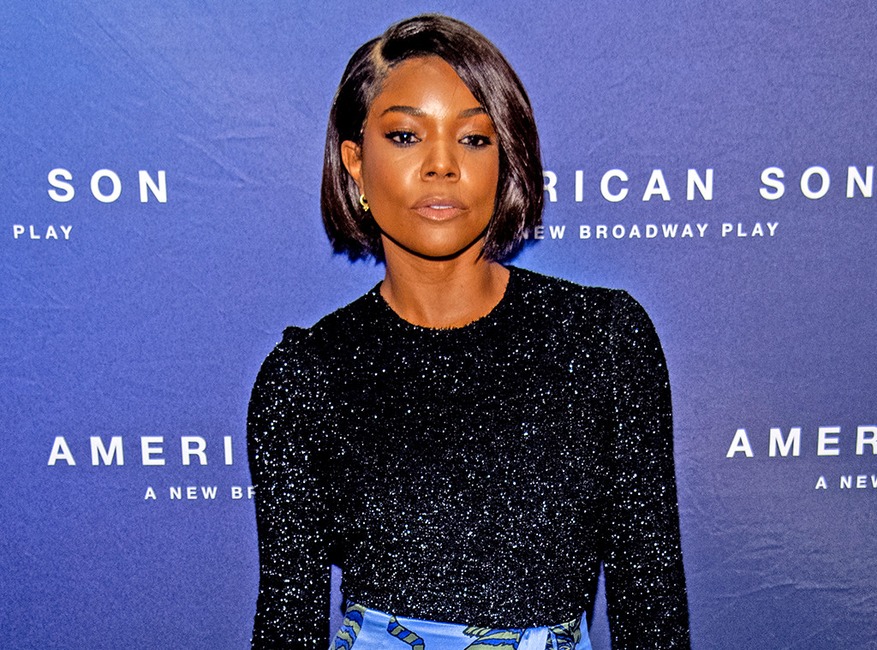 Roy Rochlin/Getty Images
Memoir Revelations

In her book We're Going to Need More Wine: Stories That Are Funny, Complicated, and True, Union discussed suffering multiple miscarriages and trying to conceive via IVF, writing that for three years her body had "been a prisoner of trying to get pregnant."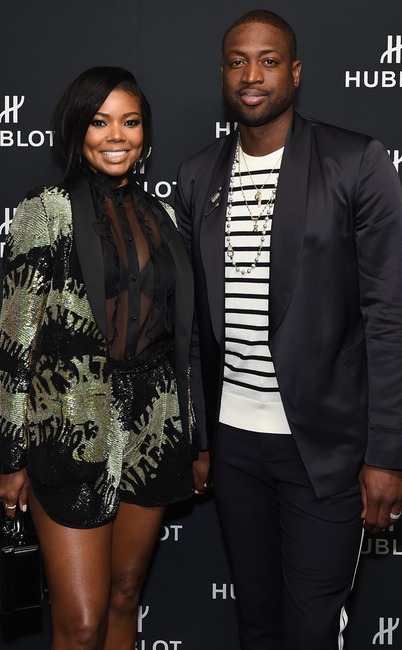 Ilya S. Savenok/Getty Images for Hublot
"Painful" Questions

In a chapter in her book, titled "Get Out of My P—y," she shared that she's sick of people asking when she's going to have a baby. Talking about that chapter, Union told E! News, "It's about keeping that safe, that space safe and sacred and personal."
"It's always super awkward and uncomfortable and like kind of painful when people ask," Union went on to say. "So my vagina and my uterus is like the sacrificial uterus, so I'm telling you about my journey so you don't have ask about other people's."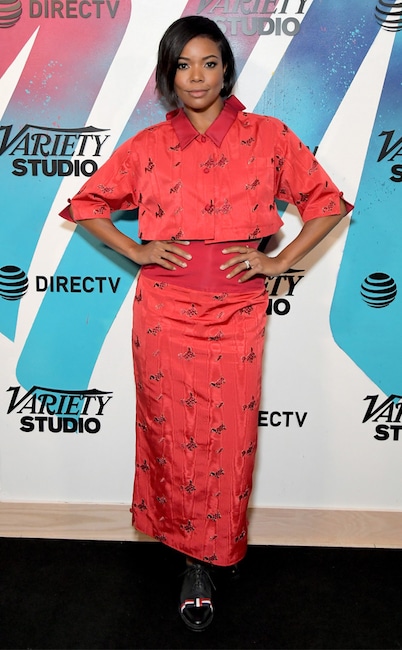 Charley Gallay/Getty Images for AT&T and DIRECTV
Dr. Oz

Union appeared on an episode of The Dr. Oz Show, where she talked about infertility and sharing her journey with the world.
"Initially I didn't know what the issue was, I got off birth control, I got married, and I was ready to start a family…and I didn't think there was gonna be any problem, and there was," Union told Dr. Oz on the episode. "So I was always having these early miscarriages, some from IVF and some just, naturally happening on our own."
When asked how many miscarriages she had, Union replied, "I lost track, it's somewhere eight or nine, give or take."
"The first was the most brutal, because we told people, and we were so excited," she shared. "You dream of this moment, and those dreams were just crushed. And then they just happened in sort of rapid succession over the next few years."
Article continues below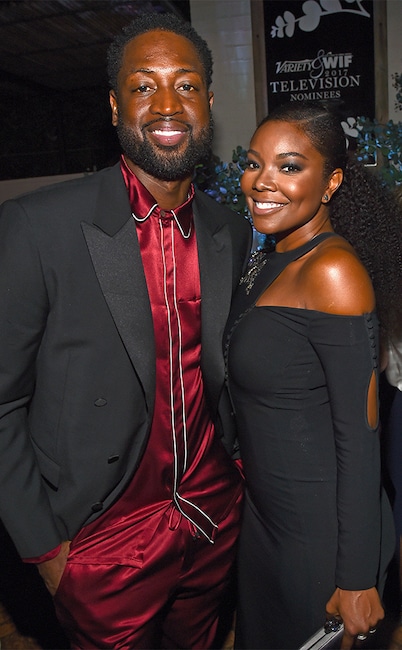 Michael Buckner/Variety/REX/Shutterstock
Motherhood

Union, who is stepmom to Wade's three kids Zaire Blessing Dwyane Wade, 16, Zion Malachi Airamis Wade, 11, and Xavier Zechariah Wade, 4, also told People in 2017, "I never wanted kids. Then I became a stepmom, and there was no place I'd rather be than with them."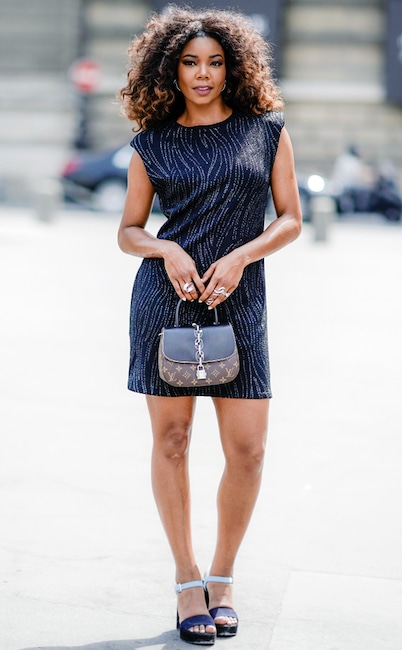 Edward Berthelot/Getty Images
Fertility Journey

Over the summer, Union opened up about her adenomyosis diagnosis at the BlogHer conference in NYC.
"Towards the end of my fertility journey I finally got some answers, because everyone said 'You're a career woman, you've prioritized your career, you waited too long and now you're just too old to have a kid — and that's on you for wanting a career. The reality is I actually have adenomyosis," Union said, via Essence. "The gag is I had it in my early 20s, and instead of someone diagnosing me they were like 'Oh you have periods that last 9 or 10 days and you're bleeding through overnight pads? Not a mere inconvenience perhaps there's something more there.'"
Sean Zanni/Patrick McMullan via Getty Images
Redbook Magazine

Union previously spoke out about the pressure to start a family and IVF in a 2015 interview with Redbook magazine.
"So far, it has not happened for us," she shared. "A lot of my friends deal with this. There's a certain amount of shame that is placed on women who have perhaps chosen a career over starting a family younger. The penance for being a career woman is barrenness. You feel like you're wearing a scarlet letter."
Article continues below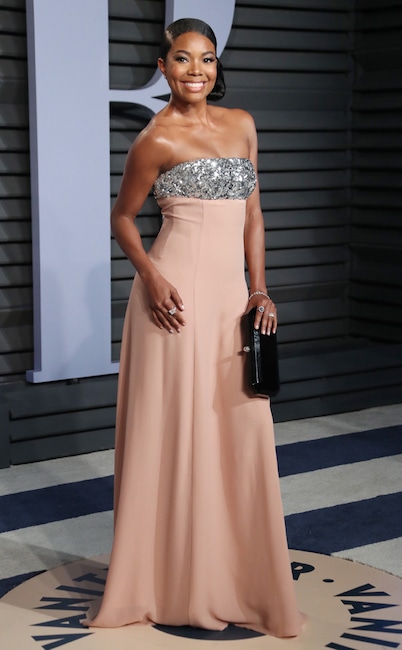 Matt Baron/REX/Shutterstock
Today Show

She later told Hoda Kotb on Today, "Fertility is an issue, period, and having a career is not the price you pay for any ill. I think TV shows and films kind of make [out that] the frigid, single-focused career woman, that her career is the root of all problems in her life…and that's just not the case."
Source: Read Full Article