If you're buying something online, you can't hold it or see it up close. So how does someone make an informed decision about a purchase? Easy. Take it from the people who have held it and seen it up close. When it comes to awesome things you can buy on Amazon for under $25, the reviews section is hands-down your best resource. After all, quality isn't always guaranteed with those less-expensive items, but if people can't stop raving, that's usually indicative of a solid find.
Amazon is loaded with genius products that are wildly popular among reviewers. It's the largest online retailer in the world, and it's always improving its tactics to help shoppers find (and review) the coolest things. Personally, I've become spoiled by their reviews section. I rarely make purchases on any other website, and if an item doesn't have any buyer feedback, I usually just won't buy it. On the other hand, when people are commenting things like, "This changed my life," "best impulse buy I've ever made," and "please just take my money," it goes straight into the digital shopping cart.
So if you, like me, are constantly on the lookout for affordable things you'll actually want, Amazon's your go-to. Here are some of the coolest things under $25 that reviewers are psyched about.
1

This Detoxifying Mud Mask With All The Right Deep-Cleansing Ingredients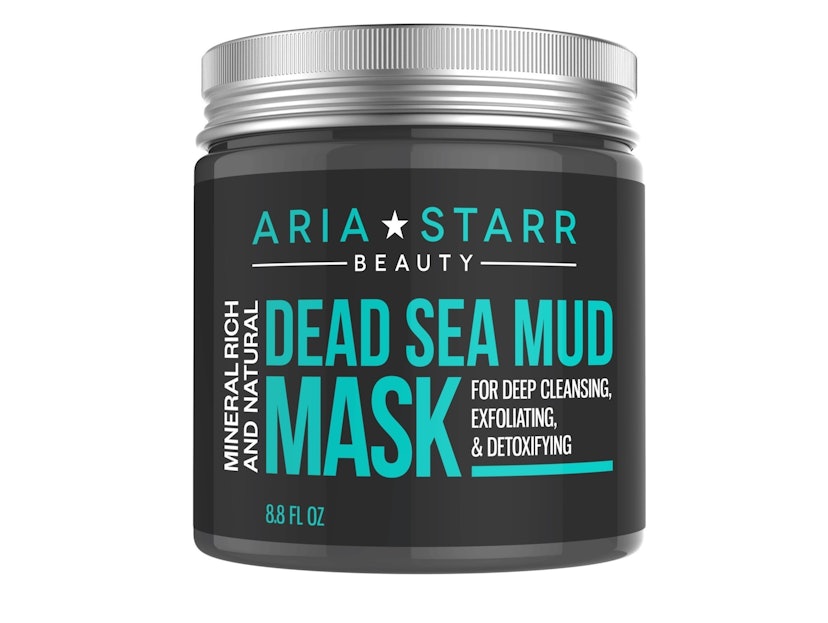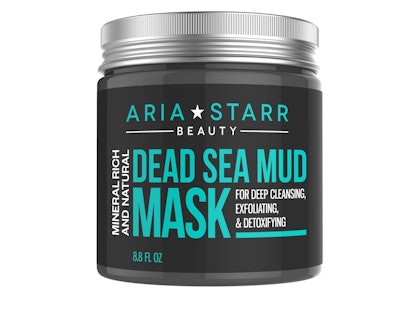 Aria Starr Dead Sea Mud Mask
$14
Amazon
Using ingredients like Dead Sea mud, aloe, and Kaolin clay, this Aria Starr mask pulls out blackheads, balances oil production, and helps to heal whiteheads. It detoxifies and exfoliates while shrinking pores, and because of its careful, moisturizing ingredients, it's safe on overly dry or sensitive skin, too. "I was amazed with how well it actually works!" comments one reviewer. "After the first use, I noticed a huge difference in my skin. It was soft, smooth, and practically glowing!"
2

This Wireless Cleansing Brush With Four Attachments For The Whole Body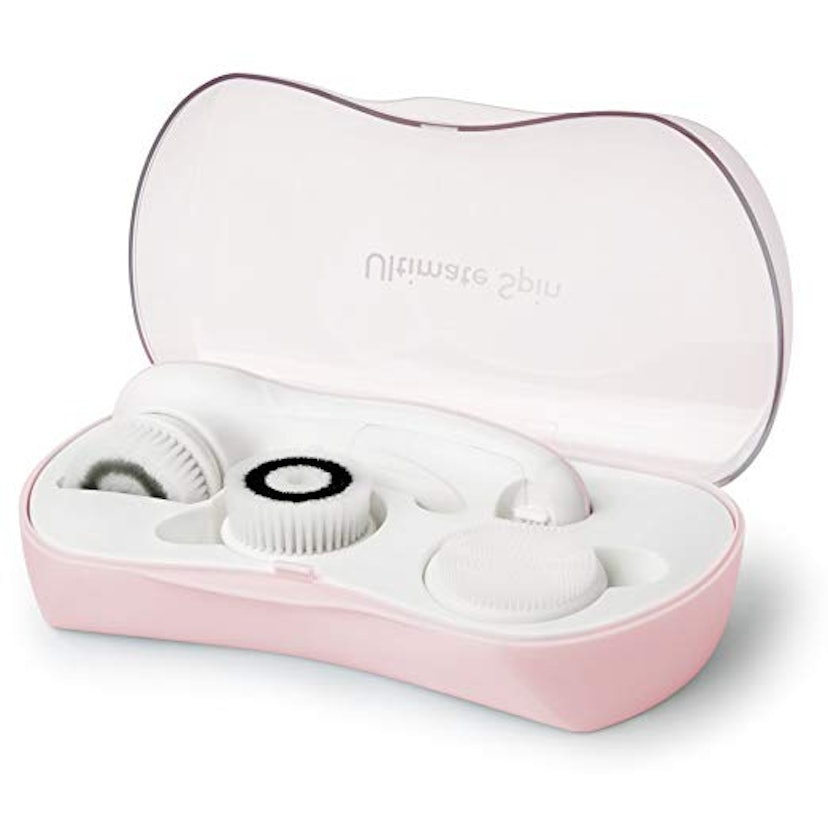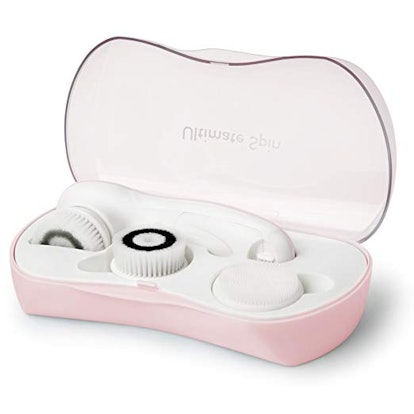 My Life My Shop Ultimate Spin Daily Facial Cleansing System
$25
Amazon
This facial cleansing system cleanses the skin gently and more thoroughly. It's got three brush heads to tackle any area, and it's wireless and waterproof for use anywhere. This battery-operated system helps keep skin smooth and exfoliated, it unclogs pores, and it comes in a sturdy carrying bag.
3

This Sleek Essential Oil Diffuser That Reviewers Say Is "One Of The Best"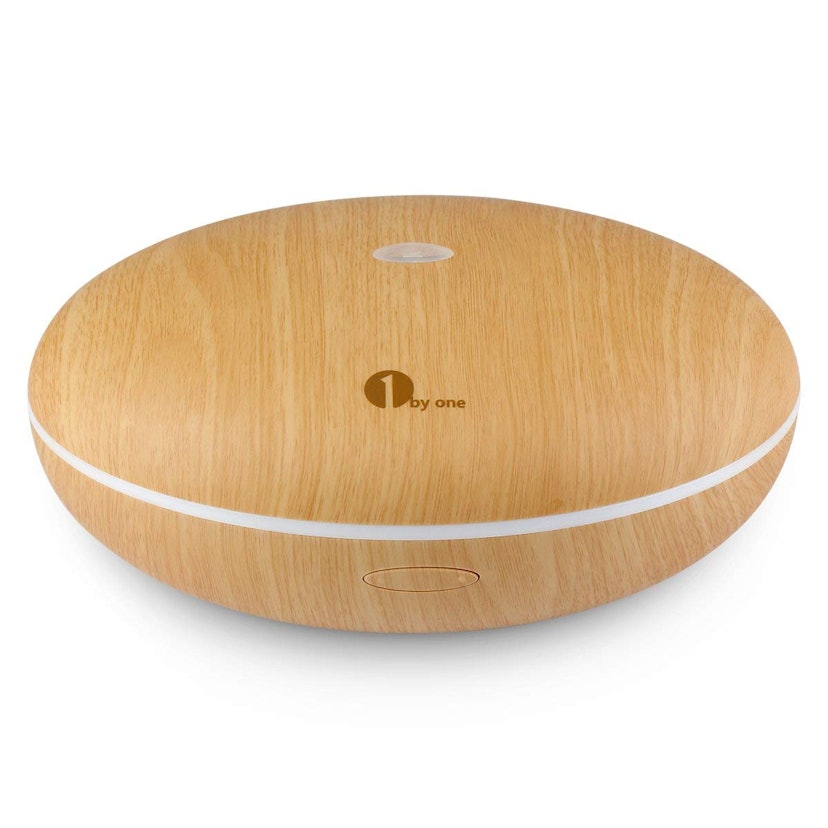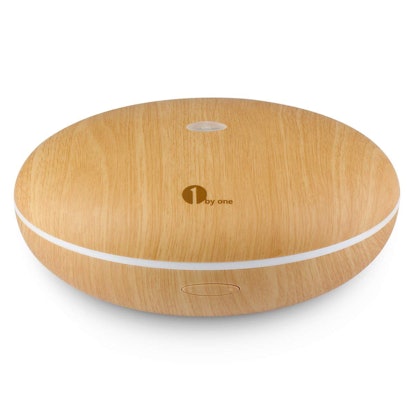 1byone Aromatherapy Essential Oil Diffuser
$24
Amazon
With its rave reviews and sleek wood finish, you'd never know this 1byone aromatherapy essential oil diffuser was so affordable. The large reservoir can mist continuously for up to eight hours, the ultrasonic motor is whisper quiet, and it shuts off automatically when the water runs low. It's even got seven color-changing LED lights to add to the soothing atmosphere. It also imparts negative ions into the air, which helps rid the air of allergens and pollution particles
4

This Set Of Makeup Blending Sponges With Two Different Shapes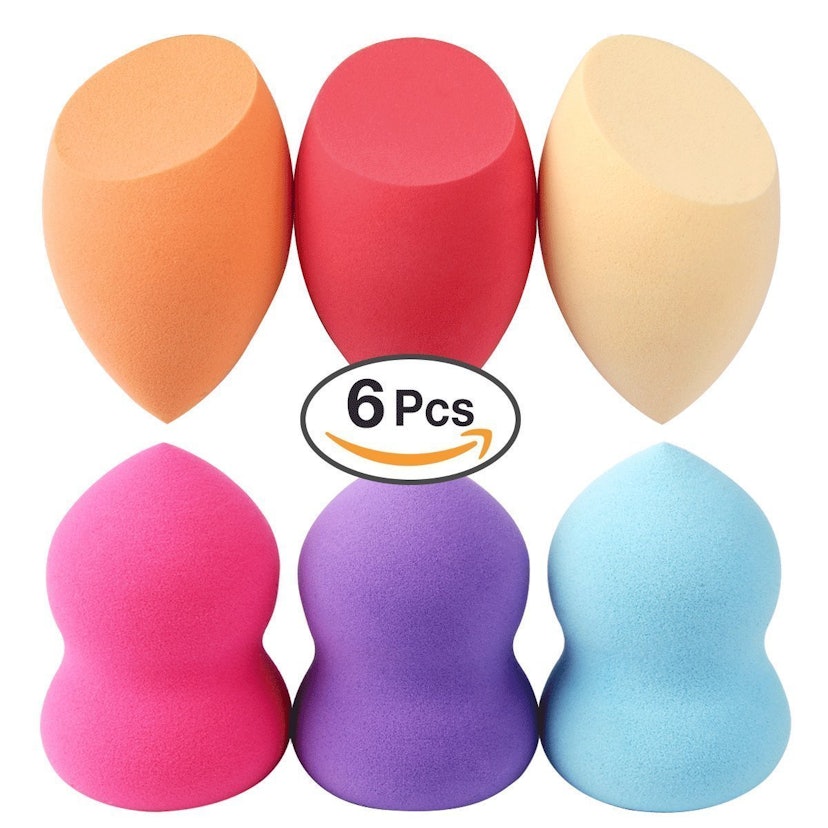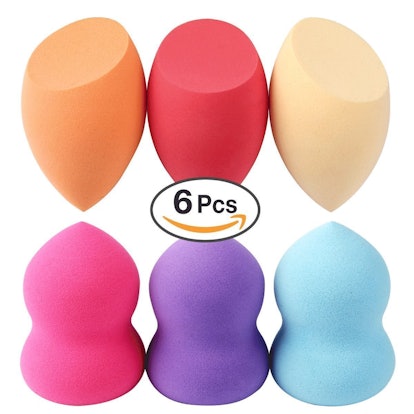 ESARORA Makeup Sponges (6 Pack)
$0
Amazon
These ESARORA makeup sponges come in a set of six with two different shapes. They can be used wet or dry to apply and blend creams, concealers, and liquid or power foundations. They're also easy to wash, are tapered for hard-to-blend areas like the under eye, and "makes my makeup look flawless," says one reviewer.
5

These Leak-Protection Menstrual Briefs For A Great Price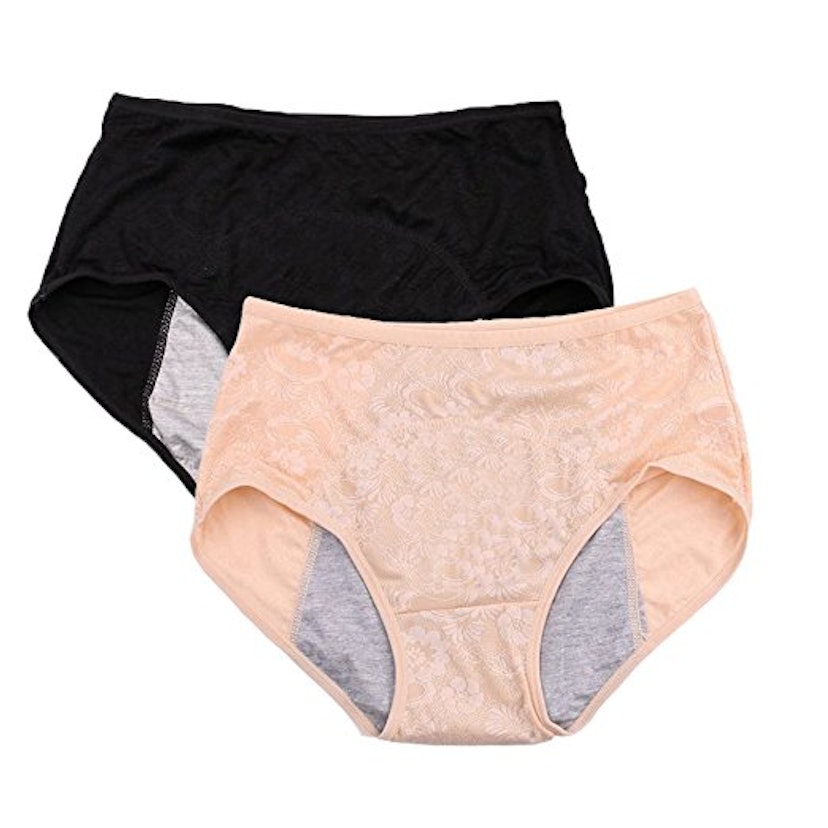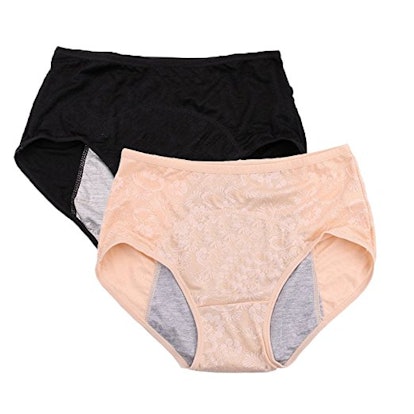 YOYI FASHION Menstrual Briefs (Sizes XS-4XL) (2 Pack),
$15
Amazon
With a soft stretchy fabric and leak-proof lining, these YOYI FASHION menstrual briefs help prevent messes — and be used without tampons or pads on light days. They can be machine washed and line dried, and reviewers say they're "a great backup for nighttime" and just as good as their more expensive competitors. They're also available in multiple colors and have a full-coverage fit for extra protection.
6

This Brilliant Infinity Scarf With A Built-In Zipper Pocket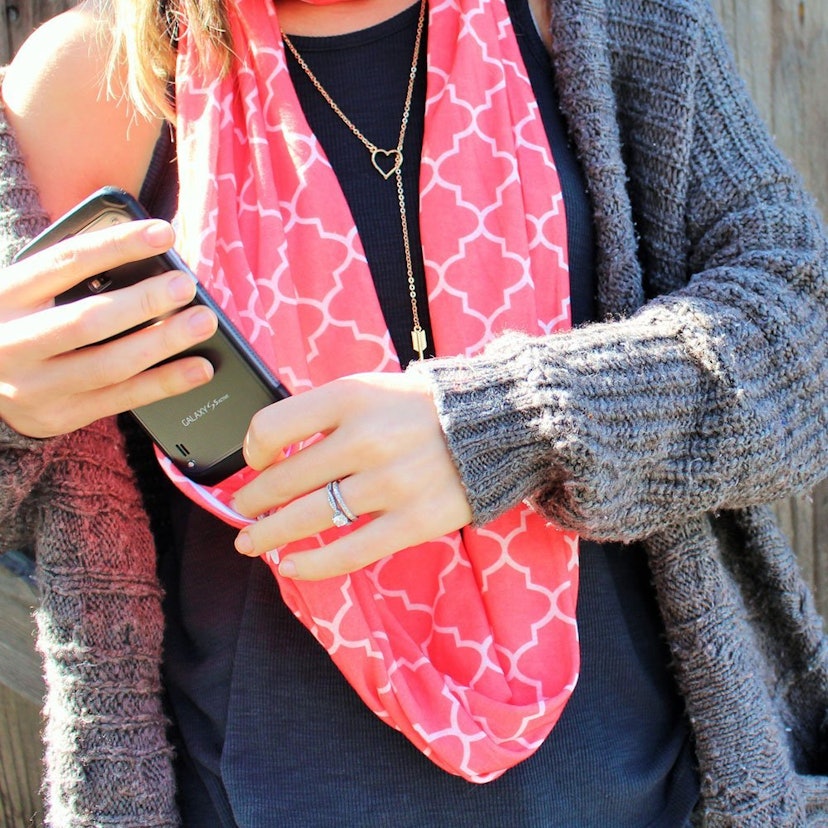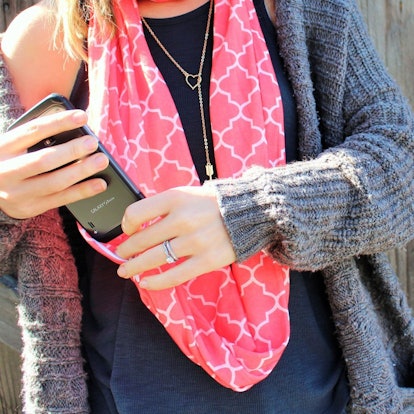 Pop Fashion Hidden Pocket Infinity Scarf
$13
Amazon
Hide everything from passports and money to phones and flasks in this hidden pocket infinity scarf. It comes in 15 colors and designs, and the pocket even has a zipper to ensure that your things stay safe while traveling or going out. "I have a giant phone, a wallet, lipstick, and a bad attitude. All of those items fit into the pocket of this scarf, and it drapes nicely around my attitude," comments one reviewer.
7

This Sparkling Galaxy Bath Bomb With A Hidden Ring Inside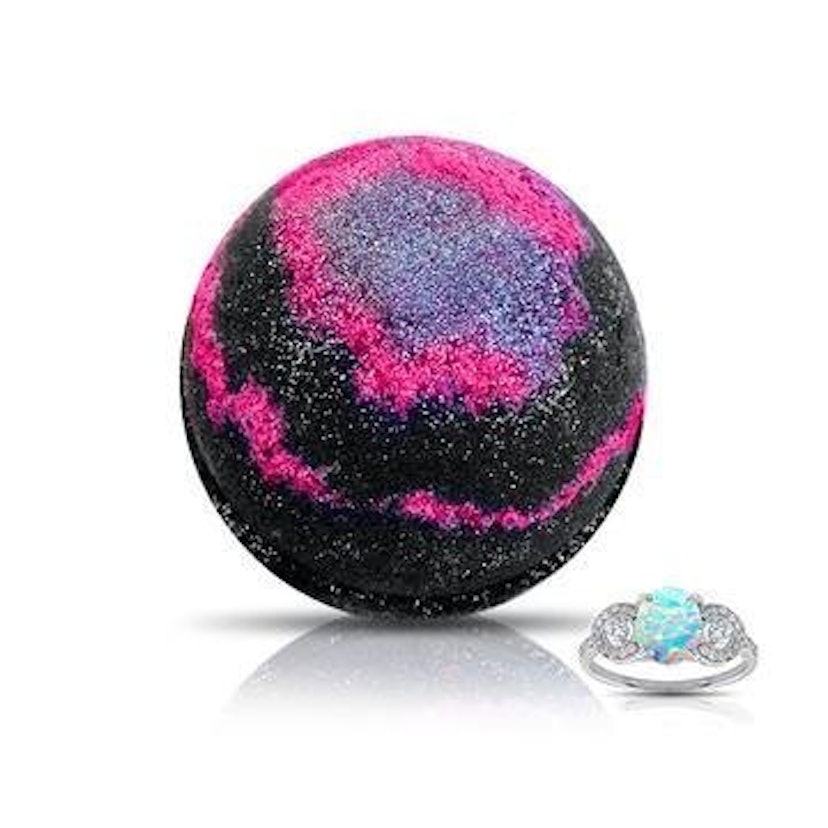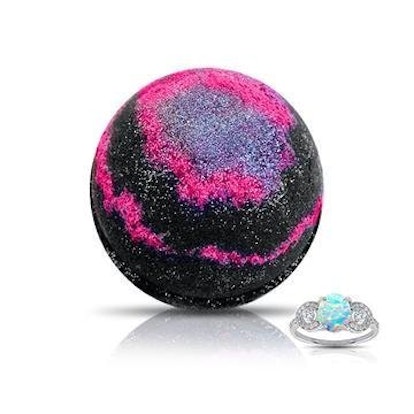 GALAXY Ring Bomb
$13
Amazon
This GALAXY bath bomb not only transforms your water into an endless, sparkling nights sky, but it's got a hidden beautiful ring that reveals itself as the bomb dissolves. It's extra large, made with gentle ingredients, and has the soothing smell of wild blackberry. It'll moisturize and hydrate dry skin, too.
8

This Rechargeable LED Lighted Compact Mirror With Two Magnifications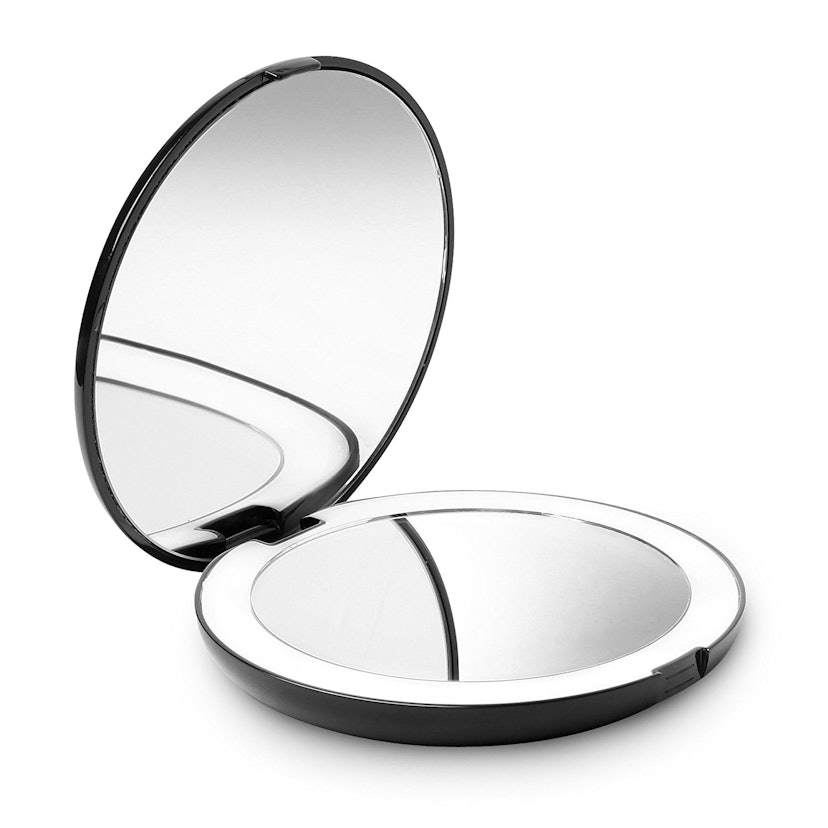 Fancii LED Lighted Travel Makeup Mirror
$20
Amazon
This compact mirror has two magnifications (normal and 10x), a slim and stylish design, and a rechargeable LED ring that simulates natural sunlight — which is especially helpful while applying makeup in dark settings, like hotel rooms or cars. The battery will last for 30,000 hours and needless to say, reviewers are thrilled: "This is one of the coolest products I have found lately… It gives the perfect amount of light to touch up your makeup in poorly dim spaces. I also like that it is lightweight. I highly recommend this for anyone on the go!"
9

This Soothing Sound Machine For Better Sleep Quality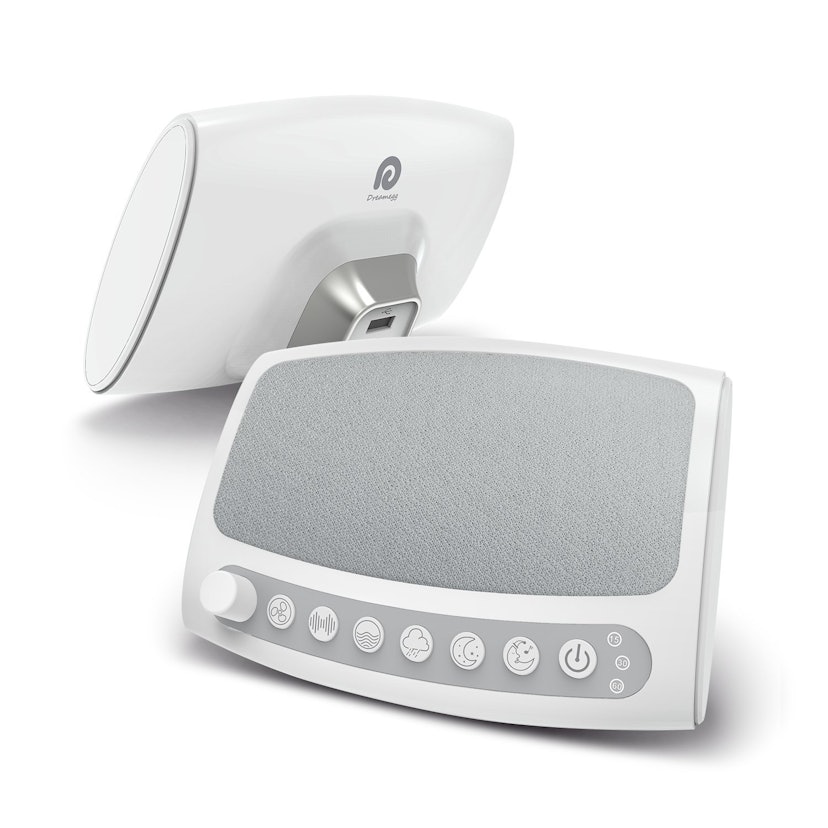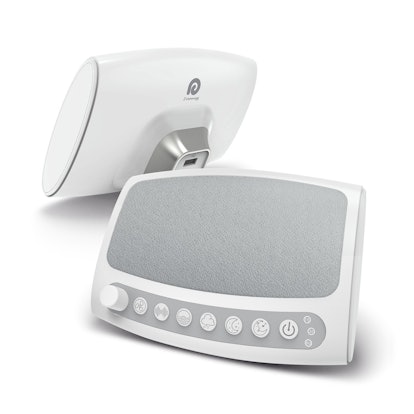 Dreamegg Portable Sound Machine
$25
Amazon
If you're a light sleeper, studies show that listening to white noise can seriously improve your quality of sleep, because it covers up the sudden jarring noises that jolt us awake throughout the night. The Dreamegg comes pre-programmed with six relaxing noises, including both fans and nature sounds. It's also got several auto-off timers, a USB output to charge your phone or tablet, and a wide volume range to cover any snoring or loud neighbors.
10

This Portable Pain-Free Razor That Tackles Facial Hair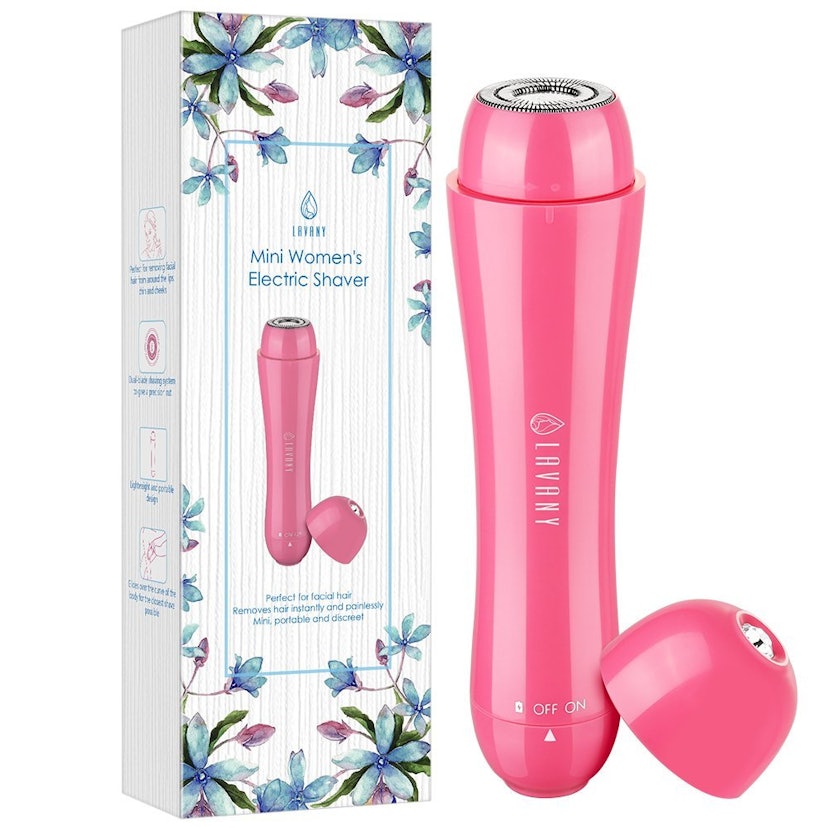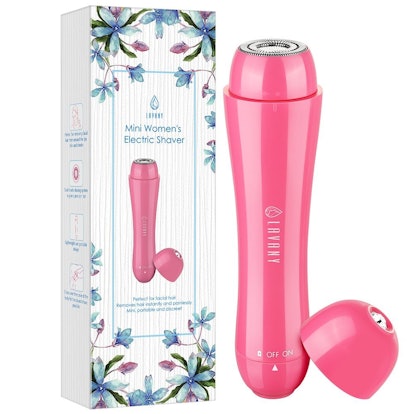 Lavany Mini Painless Hair Remover
$13
Amazon
Using its painless dual-loop blade, this Lavany mini hair remover gets rid of peach fuzz on the face or arms without causing redness or irritation. Since it's lightweight, discreet, and runs on batteries, it can be kept in any drawer or bag, and reviewers call it quiet, convenient, and really effective. It's also waterproof, safe to use on sensitive areas like the bikini line, and comes with a cleaning brush.
11

This Comfy Pillow Stand With An "Ingenious Design"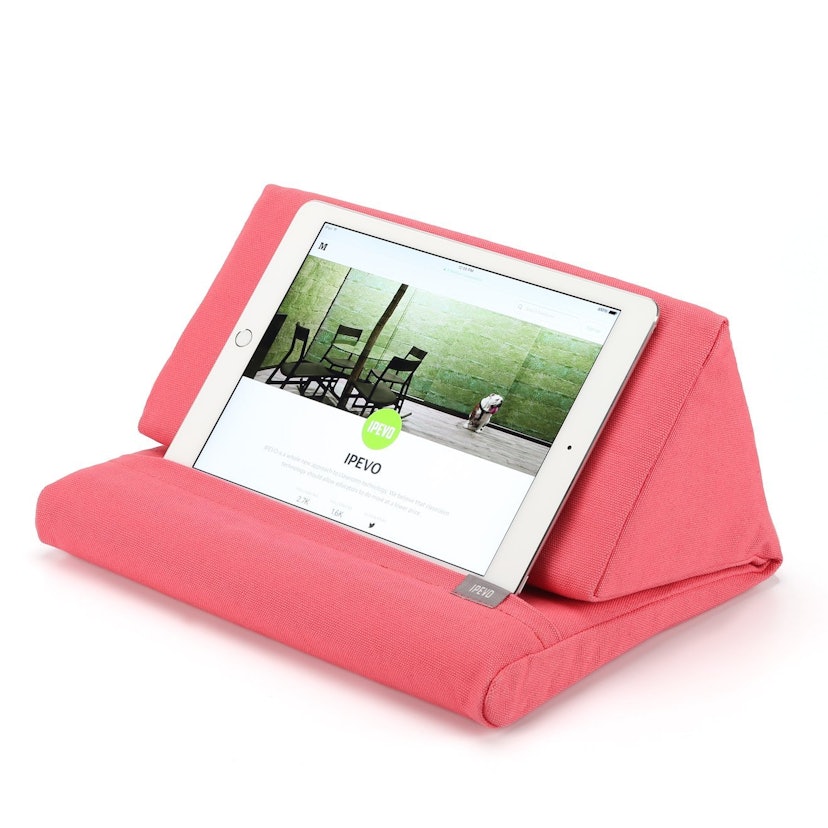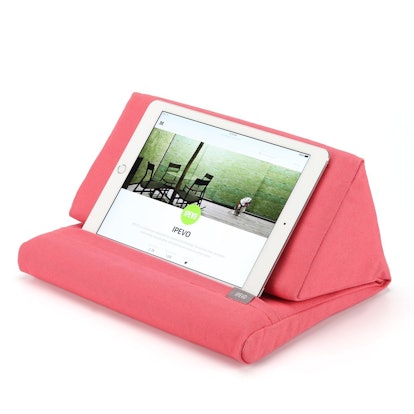 Ipevo PadPillow Stand
$22
Amazon
Keep your books, tablets, and e-readers upright in bed with this Ipevo PadPillow stand. It's comfy like a pillow, but sturdy enough that you can watch movies or read at the best angle for you. It even folds out to provide enough space for a wireless keyboard and ample wrist support. "Neat invention and ingenious design," says one reviewer. "It is the perfect accessory for people like me who use a keyboard with their tablet or watch TV shows/movies in bed lying down." The cover is also removable and hand-washable
12

This Quality Selfie Light That You Can Recharge With A USB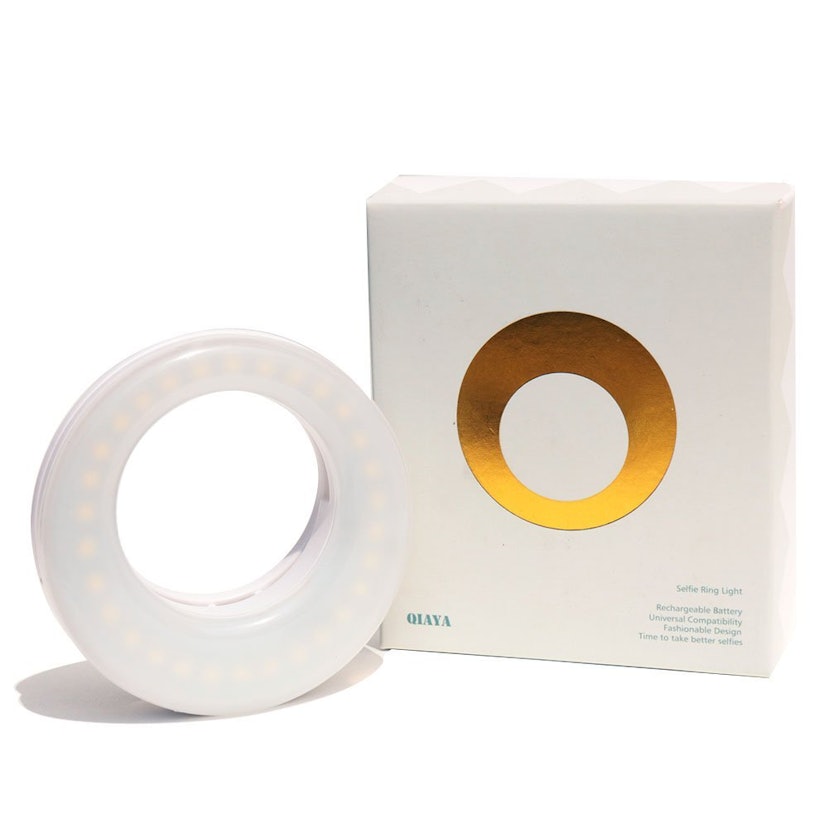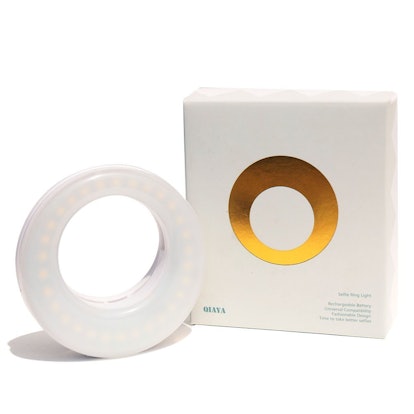 QIAYA Selfie LED Camera Light
$16
Amazon
This USB-rechargeable selfie light offers dimmable illumination that softens features and gets great pictures, even in dark places. It clips onto almost any phone, has three brightness levels, and is compact and lightweight so it's easy to travel with. It can also be used to film high-quality videos on a phone, and over 1,200 reviewers love this light.
13

This Scratch-Off Map So You Can Color The World As You Visit Places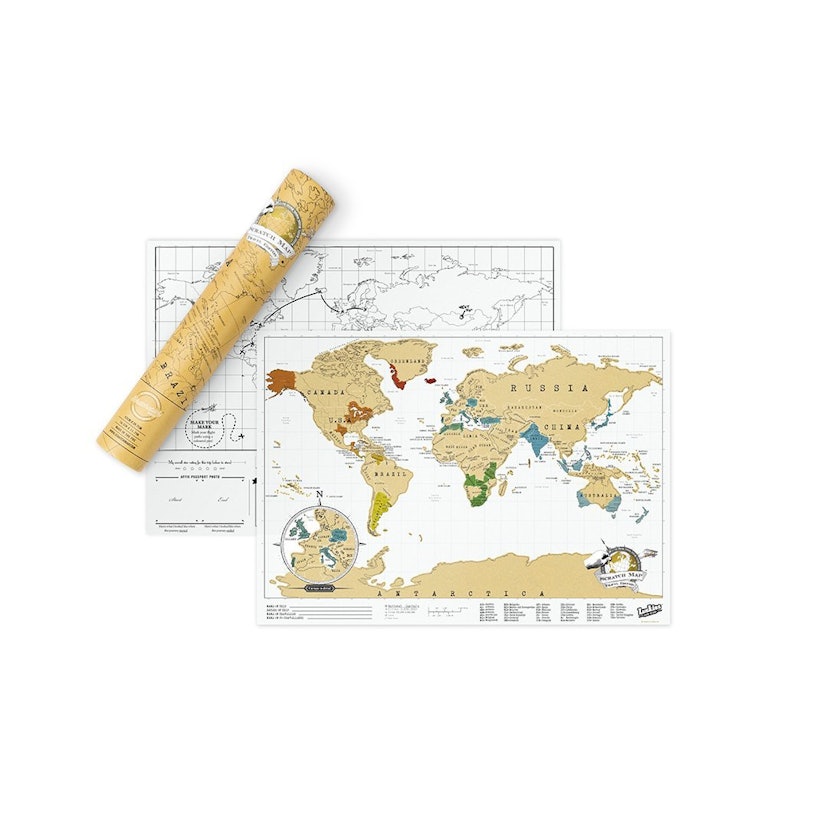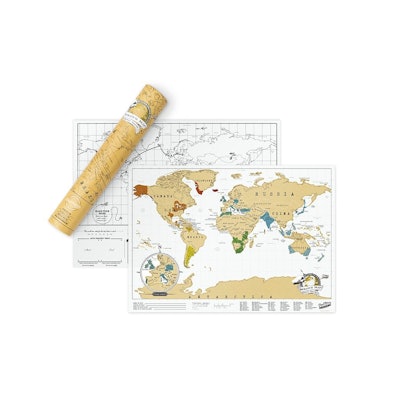 LUCKIES Scratch Map
$19
Amazon
This LUCKIES scratch map is a must for any traveler. After you've visited a place, you can scratch off the gold foil to reveal a bright color underneath, so your travels are displayed at a glance. It comes in a cool travel tube, and is roughly 16 by 12 inches — and is made with durable, high-quality materials.
14

This Color-Changing Light Bulb That Doubles As A Bluetooth Speaker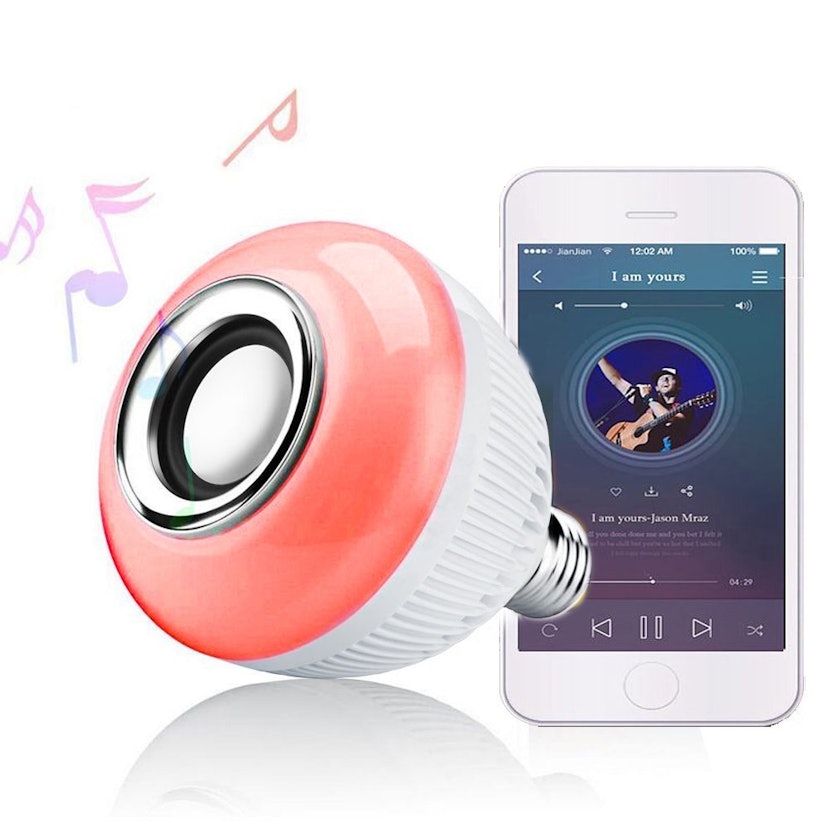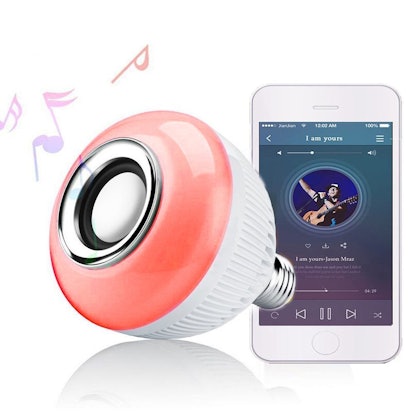 RAYWAY Bluetooth Speaker LED Smart Bulb
$15
Amazon
Set your mood lighting and your music simultaneously with this really cool RAYWAY smart bulb. It connects via Bluetooth to all your enabled devices to play your favorite playlists, and it comes with an included remote that lets you choose between 16 bright colors. It also should last over 20,000 hours and has a remote control to do everything with ease.
15

An Adorable Little Nessie That Pokes Out Of Your Tea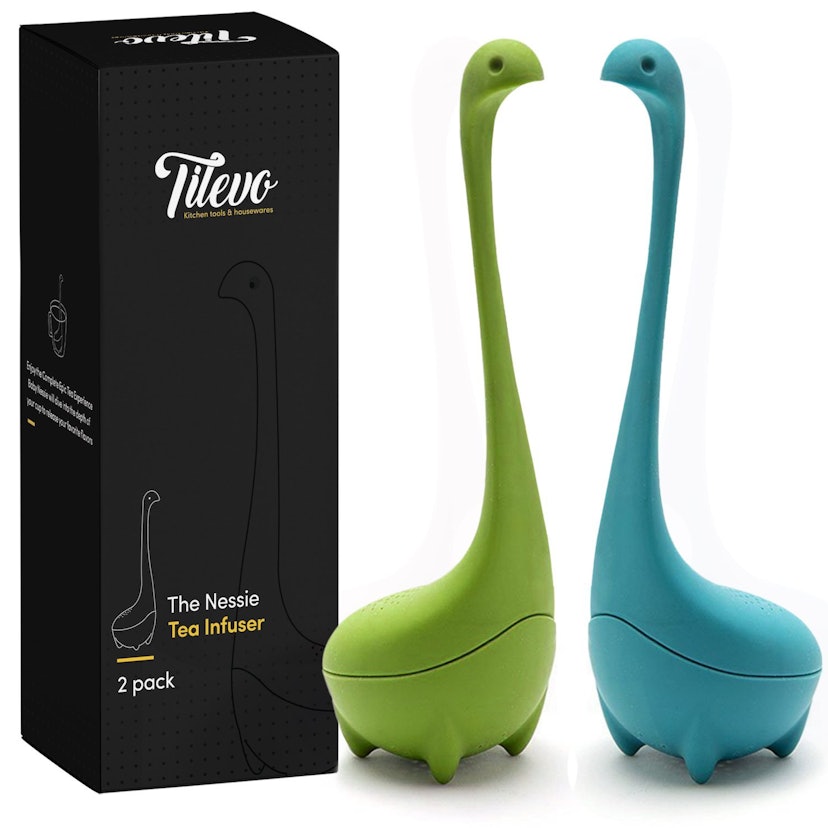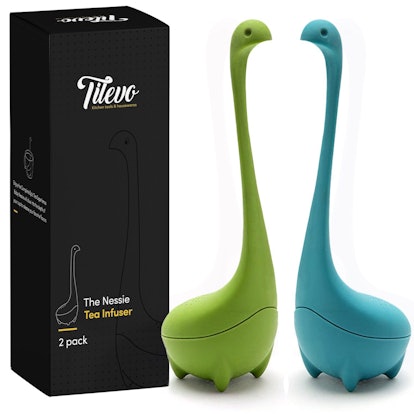 Tilevo Nessie Tea Infusers (Set of 2)
$13
Amazon
If you loved the Nessie ladles that were trending a few years back, you'll obsess over these Nessie tea infusers. They're made from non-toxic FDA-approved silicone and they stand up straight in your mug, so their little heads poke out to say hello. They're also designed with small holes to eliminate debris for medium to large leaf teas.
16

This Adorable Single-Serve Waffle Maker That Actually Works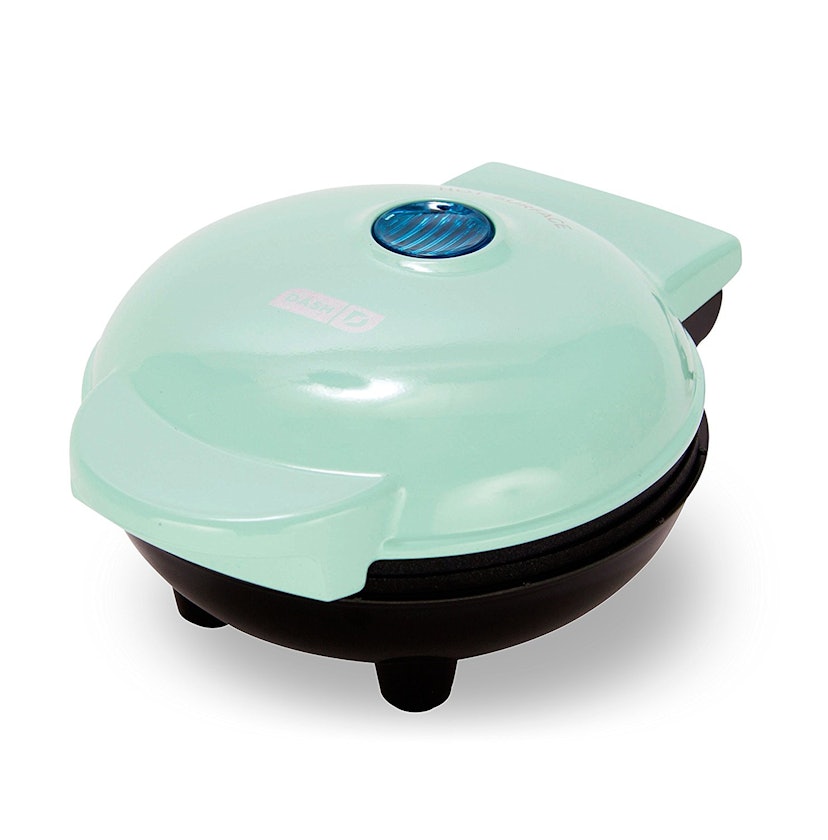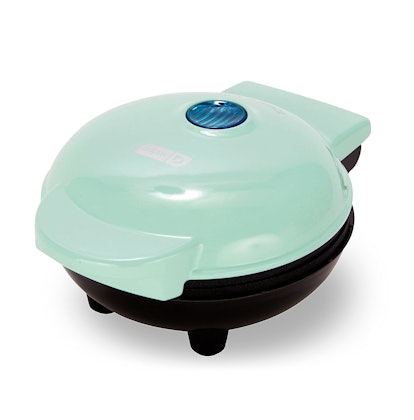 Dash Mini Waffle Maker
$10
Amazon
Hundreds of reviewers swear by this Dash mini waffle maker for fast, delicious, single-serve breakfasts and snacks. "What can you waffle?" asks one buyer. "ANYTHING! Cornbread? Yes! Bread? Yes! Waffles/pancakes? Of course! Any wet batter will waffle." It's non-stick, cute and compact, and even comes with a free recipe book to get you started.
17

This Bluetooth Beanie That Plays All Your Favorite Music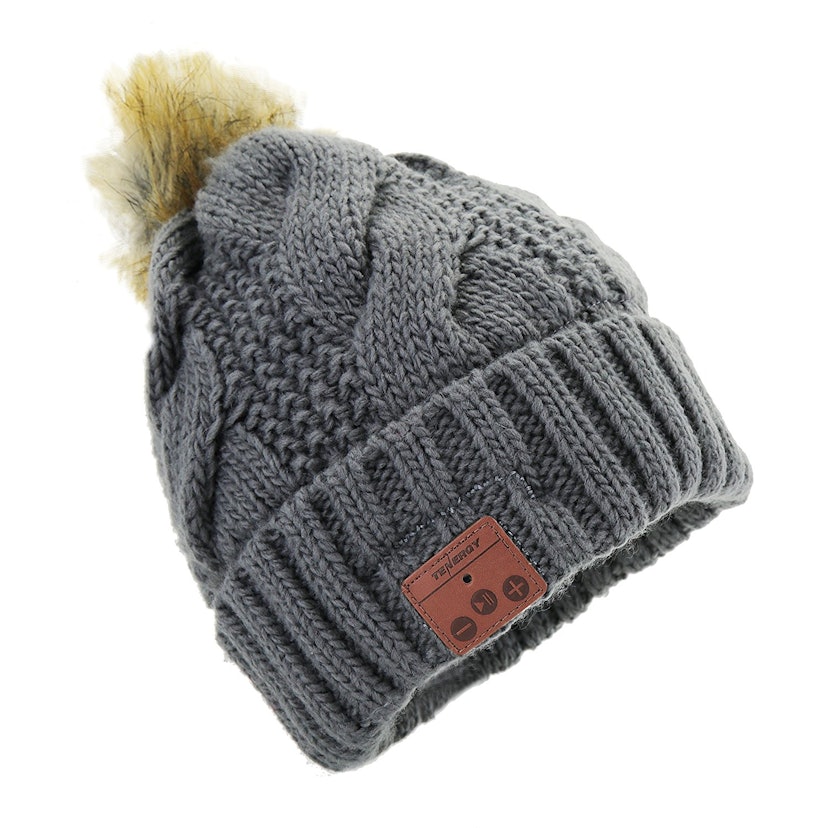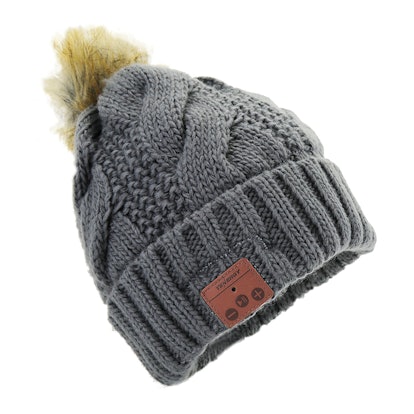 Tenergy Wireless Bluetooth Beanie Hat
$25
Amazon
This fleece-lined beanie not only keeps your head warm in the coldest weather, but it also has a built-in headset to play your favorite music. It's rechargeable with a strong battery that provides up to six hours of music, and it's wireless with its 33-foot range Bluetooth connectivity. It's even washable, has a built-in mic for hands-free calls, and an LED light to see what button you're pushing.
18

These Measuring Cups That Stack Up To Spice Up Your Kitchen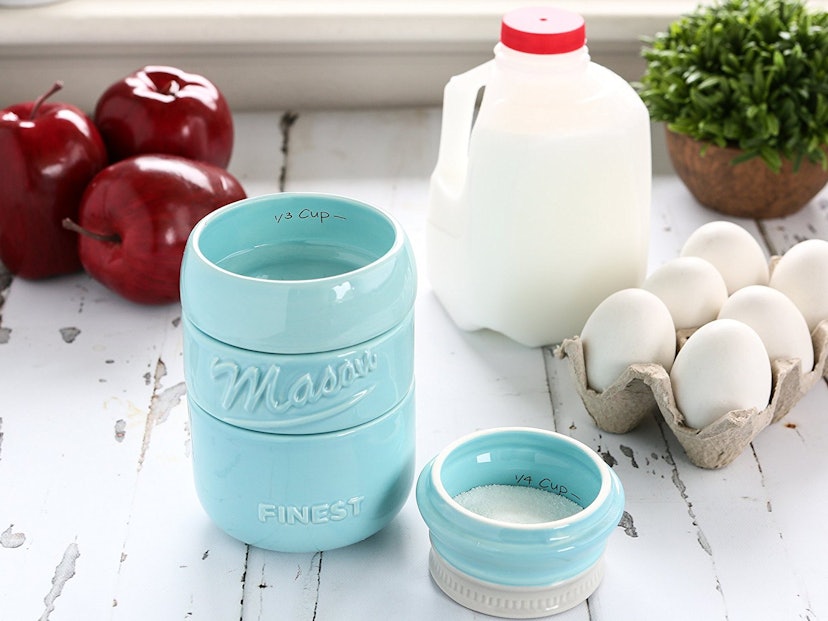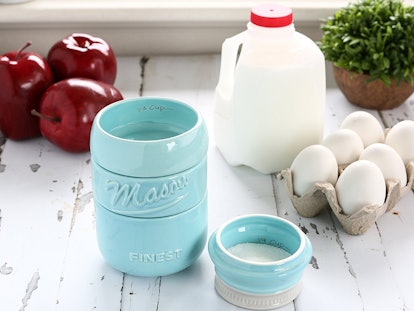 Mason Jar Measuring Cups Set
$17
Amazon
Mason jar fans are loving this nesting measuring cups set: "Classy, convenient, and cute!" They fit any vintage or rustic decor and give you all the standard sizes you need for baking. Because they're made out of quality ceramic, they look great and are easy to clean, but most importantly, storage is easy because they double as a counter-top decoration.
19

This Charging Wall Plug That Doubles As A Portable Power Bank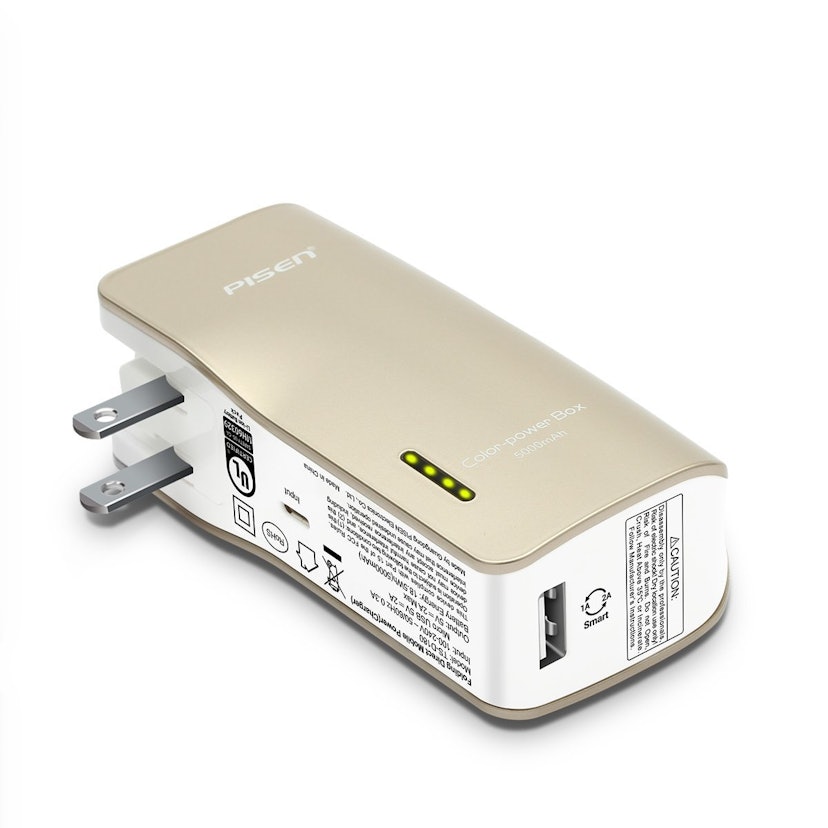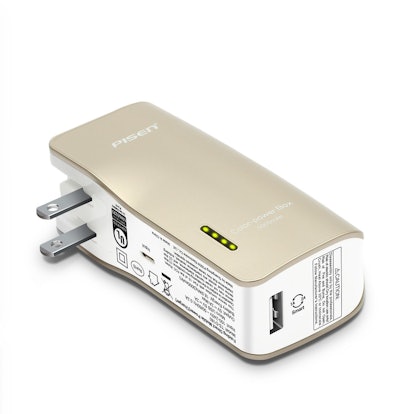 Pisen 2-in-1 Portable Charger
$19
Amazon
When plugged into the wall, this Pisen two-in-one charger creates a USB port so you can charge any of your devices. When it's unplugged, it turns into a power bank with a 5000mAh battery to boost your device's life anywhere. It's even got indicator lights on the side so you can gauge how much power is left. Reviewers love that it does both, and say it's great for travel.
20

Clip This Lens Onto Any Phone For Way Clearer, Wider Pictures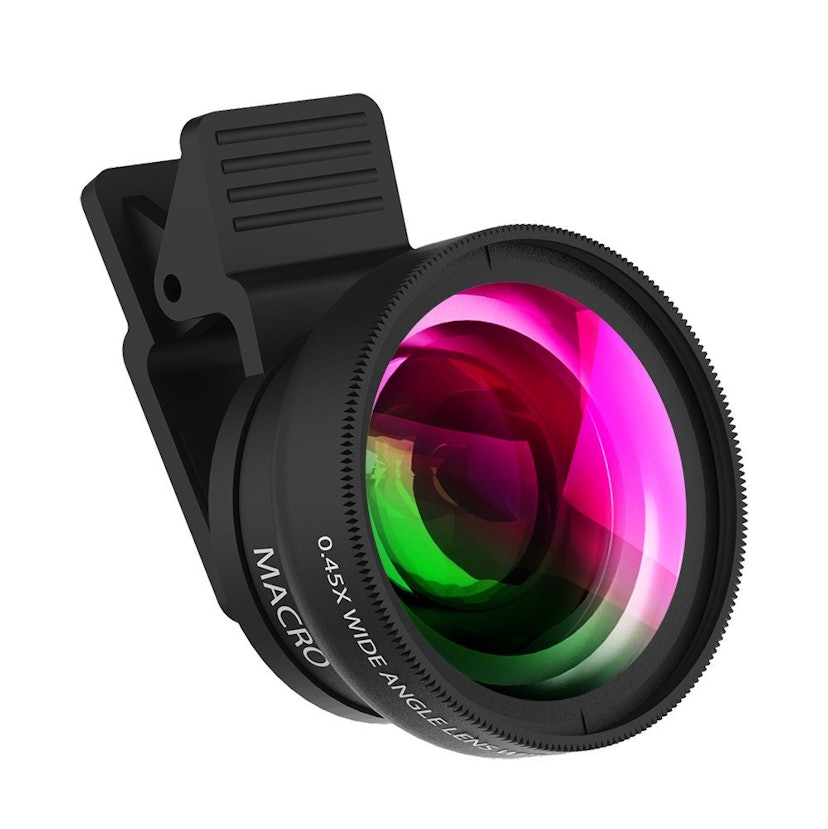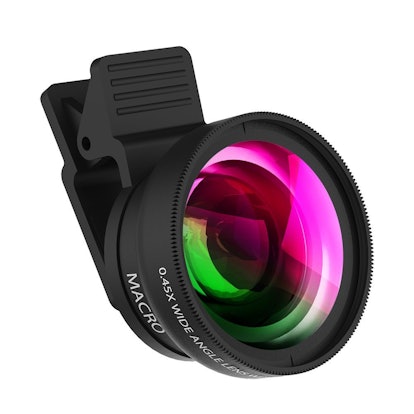 ZPTONE 2-in-1 Clip-on Lens Kit
$11
Amazon
Not only is this one Amazon's Choice for lens kits, but it's got nearly 300 reviews — and most of them are five stars. The ZPTONE two-in-one lens clips right onto any smartphone or device to seriously improve the camera. It's got a wide angle and a macro that expands the field of view and sharpens the image so your pictures look way more professional. It's even fitted with soft rubber that clamps onto any sized device without causing damage or scratches.
21

This Genius Makeup Remover Pencil For Rogue Liner, Mascara, Or Lipstick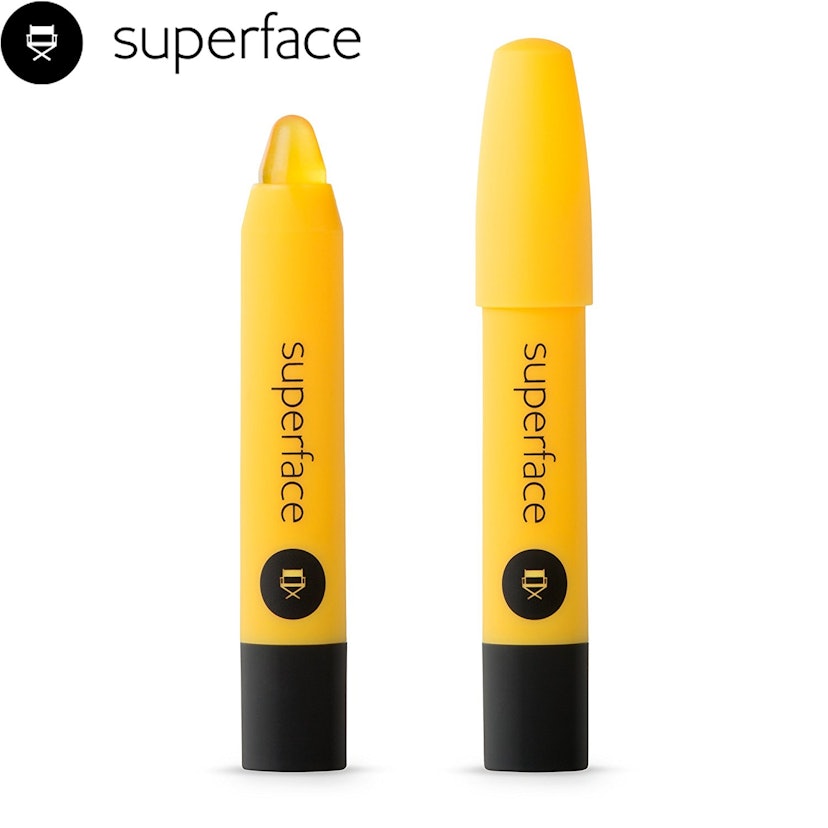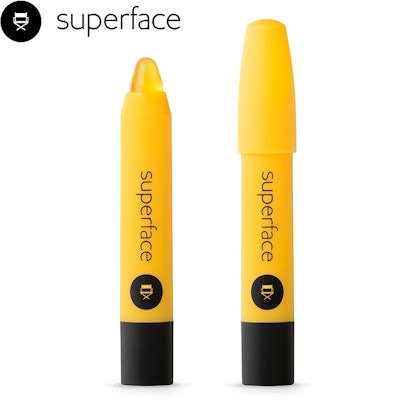 Superface Makeup Remover Stick
$19
Amazon
Ever smudge your makeup, slip up on your eyeliner, or shed your mascara? This brilliant Superface remover stick is here to help. It uses honey extract and natural oils like rose extract to touch up any mishaps without a cotton swab. It's travel-friendly, safe on sensitive skin, and reviewers say it "totally works." It also works as a lip balm in a pinch, making it a fantastic addition to any travel makeup bag.
22

This Ceramic Straightening Brush For An Amazing Price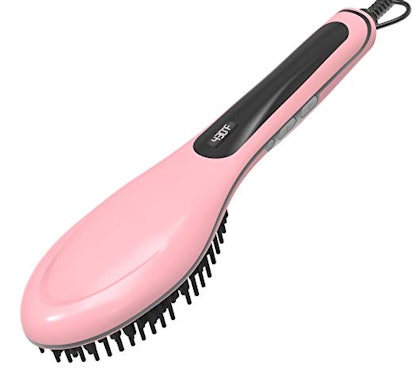 PerfectDay Ceramic Hair Straightening Brush
$11
Amazon
This PerfectDay ceramic brush makes straightening as easy as combing your hair. The thin, heated ceramic bristles reach between strands to style them from every angle, making the whole process quick and easy — even on thick, curly hair. It works right from the roots, detangles and removes knots, and it won't burn you due to its anti-scald technology. It also has six temperature settings for any hair type and texture.
23

This Special Freezable Cup That Helps You Make Your Own Milkshakes, Floats, And Slushies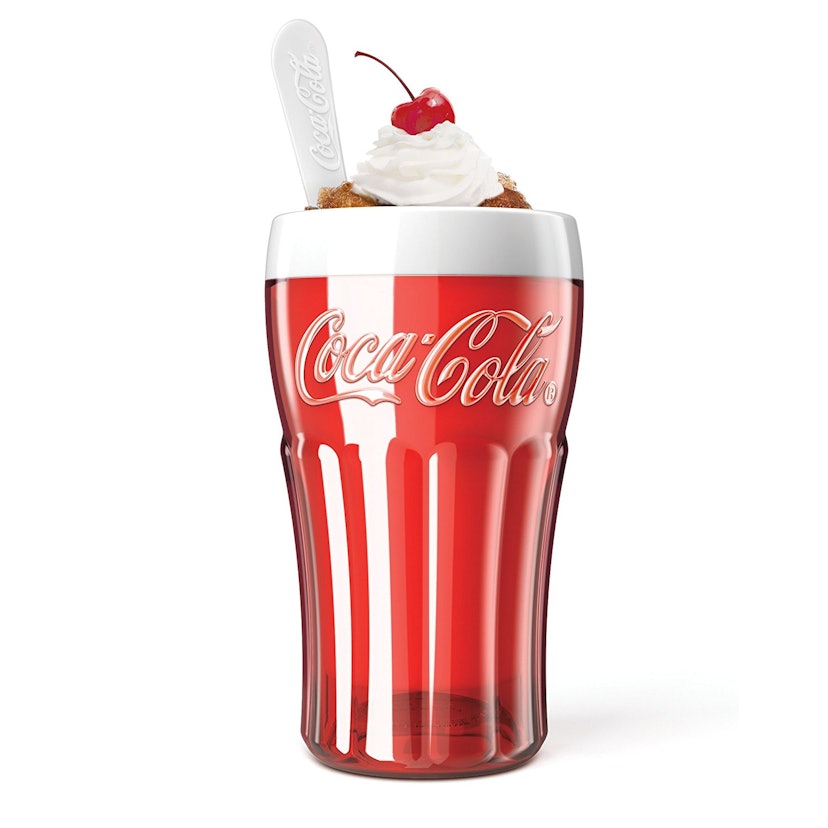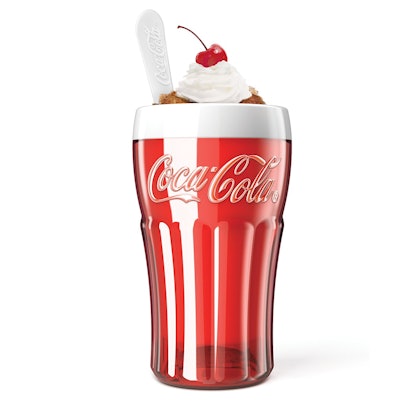 Zoku Coca-Cola Float & Slushy Maker
$24
Amazon
Make your own floats, slushies, milkshakes, frozen alcoholic drinks, and fruit smoothies in as little as seven minutes with the Zoku Coca-Cola maker. The inner core stores in the freezer and inserts into the outer cup when you're ready to use it. Then you just pour in the ingredients, mix and scrape with the included spoon, and watch as it turns into a satisfying slushy consistency.
24

This Magic Cloth That Takes Off Your Makeup Using Only Water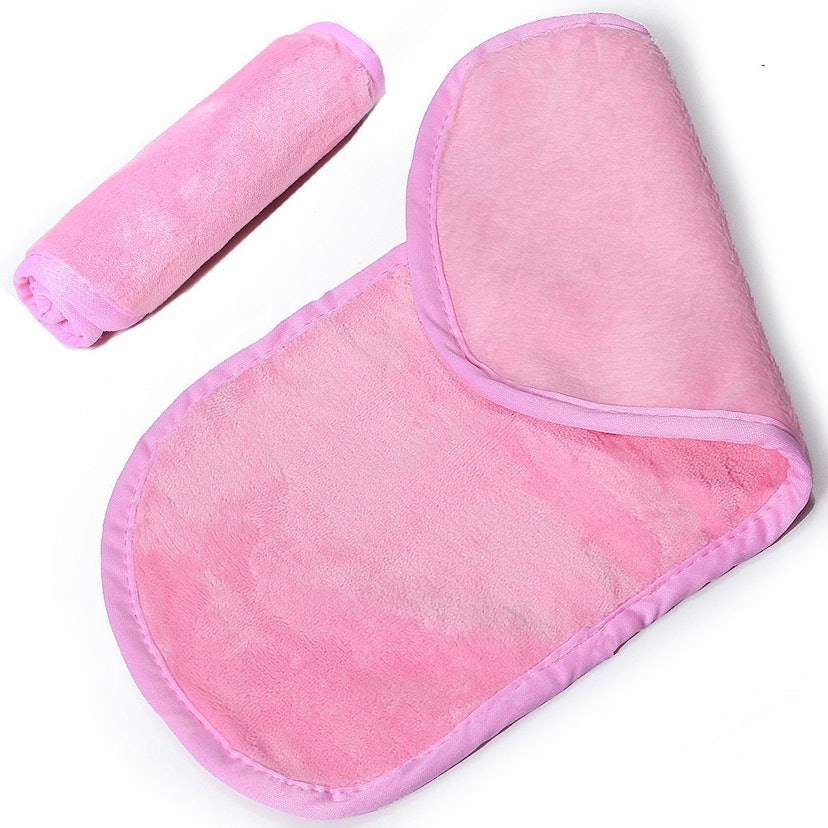 Magic Makeup Remover Cloth
$7
Amazon
"Works wonderfully," these are fabulous," and "I don't know what magic this is" are just a few comments that showcase how awesome this magic makeup remover cloth is. Just add warm water and the special microfiber material gets rid of makeup, excess oil, impurities, and dead skin — without a drop of cleanser. It even works on waterproof mascara, and you can use it over and over again. It also has a loop to easily hang it up anywhere, and it's safe for the washing machine.
25

This Tiny Bluetooth Speaker With A Huge, Clear Sound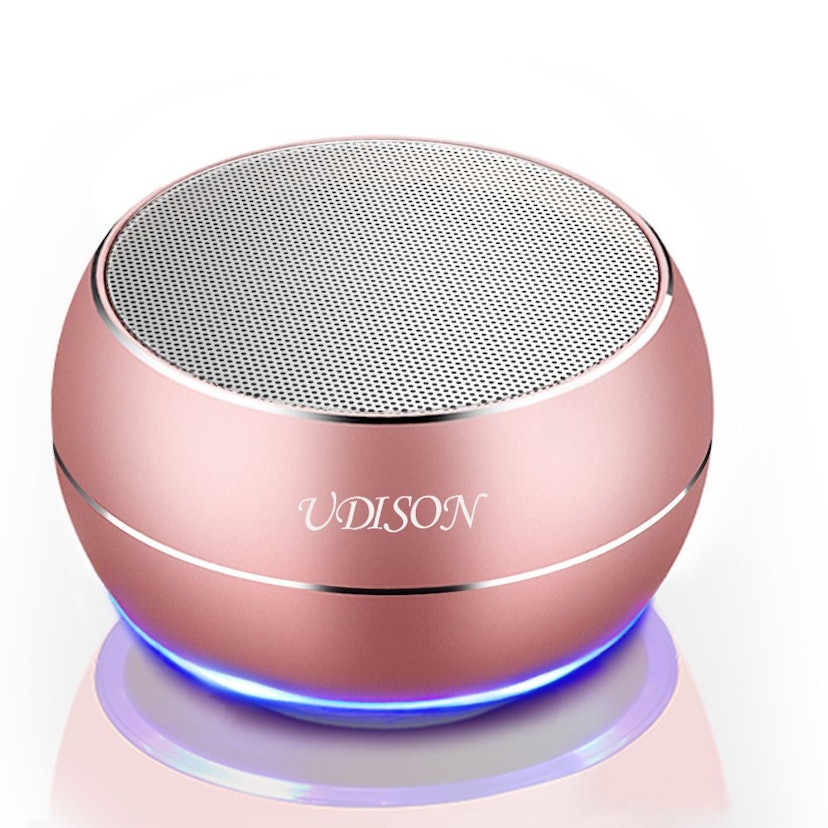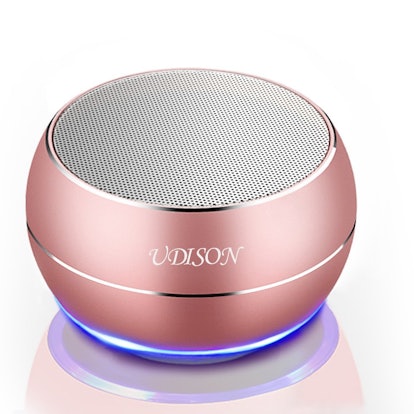 UDISON Mini Wireless Portable Bluetooth Speaker
$17
Amazon
This adorable UDISON mini speaker fits in the palm of your hand, but it's anything but underwhelming. It's got 360-degree surround sound, wireless Bluetooth connectivity, a built-in microphone, and an HD speakerphone. It's also made from seamless aluminum, comes in rose gold, gold, grey, and silver, and has reviewers saying that "this was a fantastic investment."
26

This Fully Erasable Notebook That Saves Your Work Digitally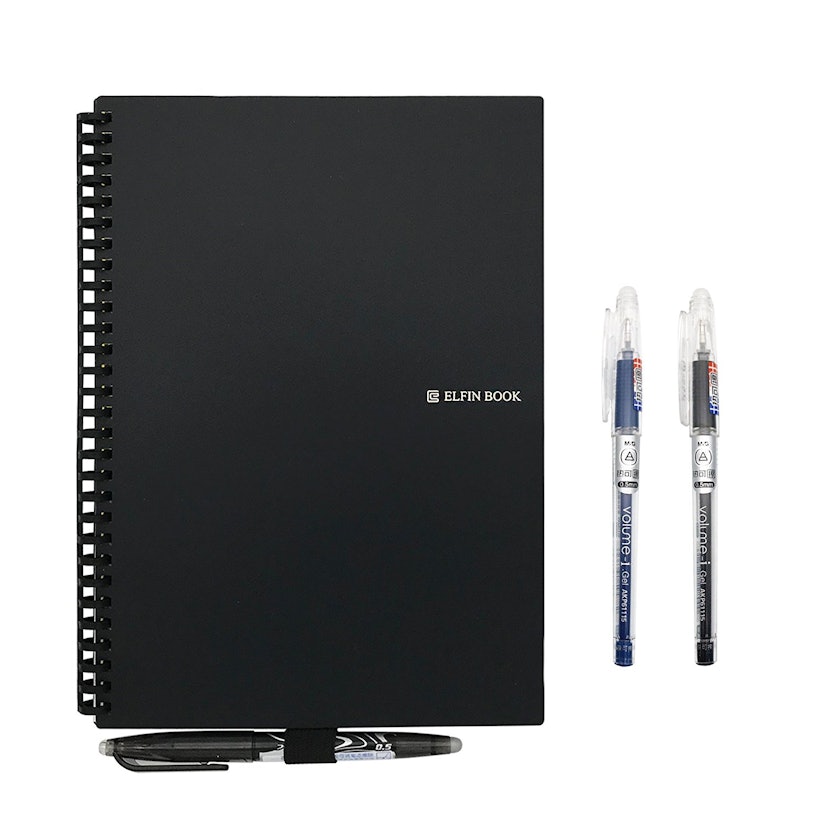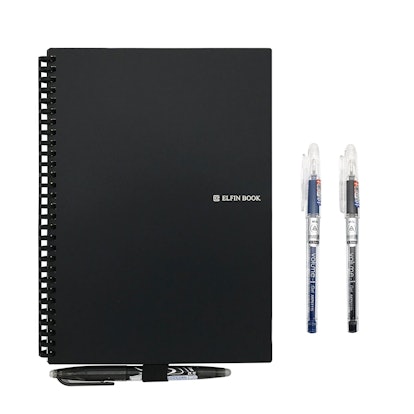 Elfinbook Smart Notebook 2.0
$21
Amazon
Never waste another sheet of paper again with the Elfinbook smart notebook. All 100 pages are totally erasable with heat or a damp cloth, but the included app lets you store all your drawings, notes, or lists digitally. You can easily sync everything to cloud services, and the cover is made from durable plastic so you can bring it everywhere with you, from classes to trips. "This is honestly one of the coolest gadgets I have ever seen and used!" says one reviewer. This also can be erased over 500 times, so you'll have it practically forever.
27

This Tiny Vortex Fan That Circulates Air Like A Champ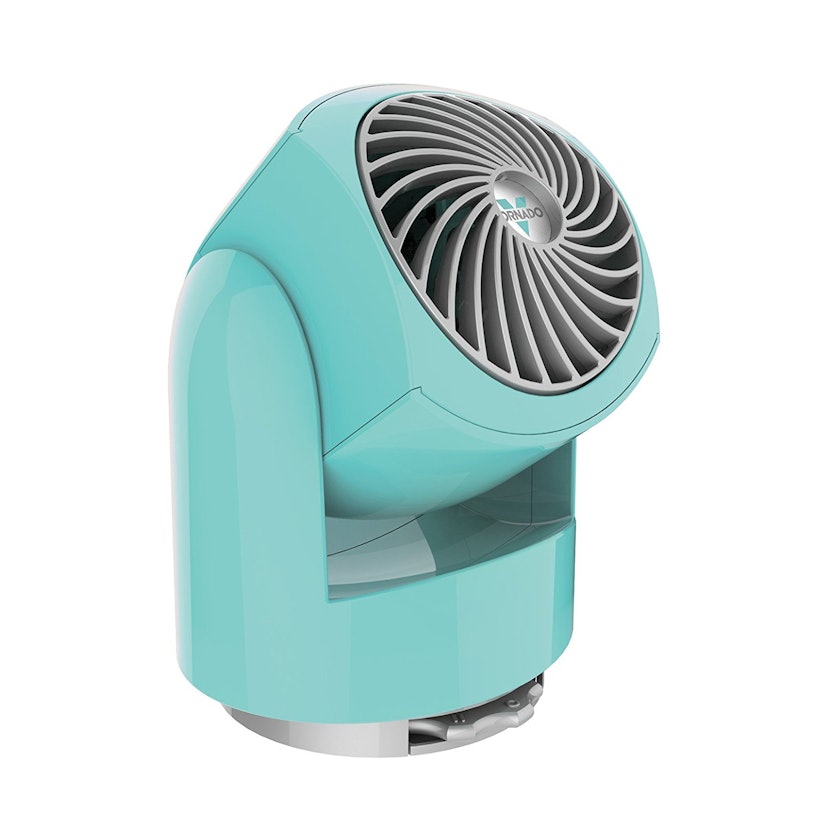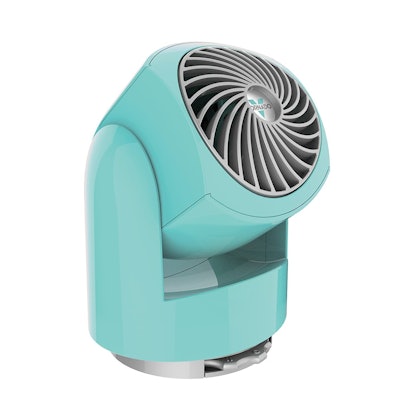 Vornado Flippi Personal Air Circulator Fan
$20
Amazon
Few fans are as effective as the Vornado Flippi. Instead of pushing the air in one direction like typical fans, this one uses signature Vortex air movement to circulate all around your space. It's tiny enough for your desk or bedside table, comes in five cool colors, and flips and rotates so you can point it anywhere.
28

A Pan So You Can Make These Epic Cookie Shot Glasses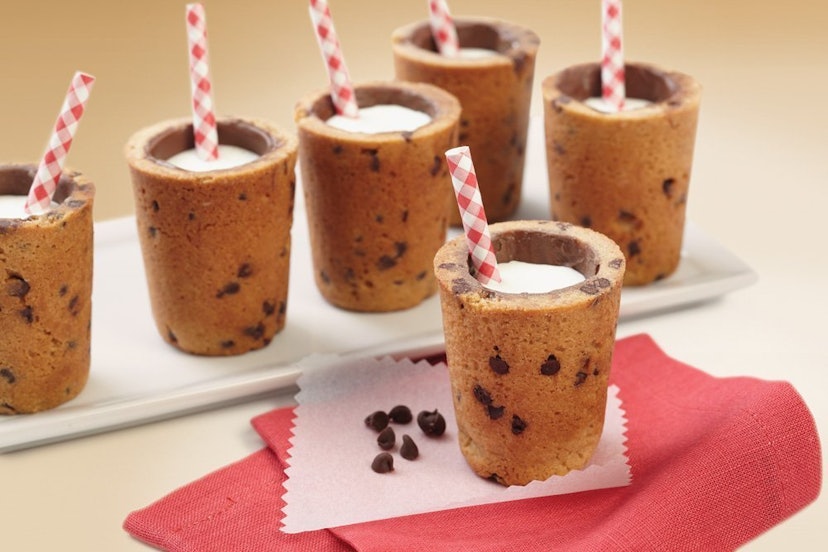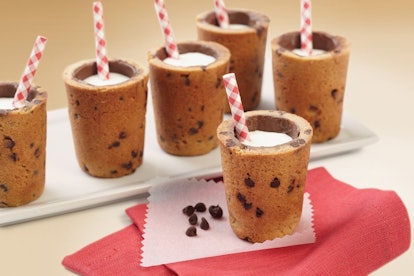 Wilton Sweet Shooters Cookie Shot Glass Pan Set
$15
Amazon
"This is the cutest pan I have ever owned. It takes this to another level of baking," says one reviewer about the Wilton Sweet Shooters pan. It's a set of one pan and six pegs that allow you to make shot glasses from cookie dough, which you can then use for mousse, ice cream, milk, or alcoholic desserts. The pan is also non-stick and dishwasher-safe.
29

This Shower Scalp Massager That Increases Circulation And Reduces Stress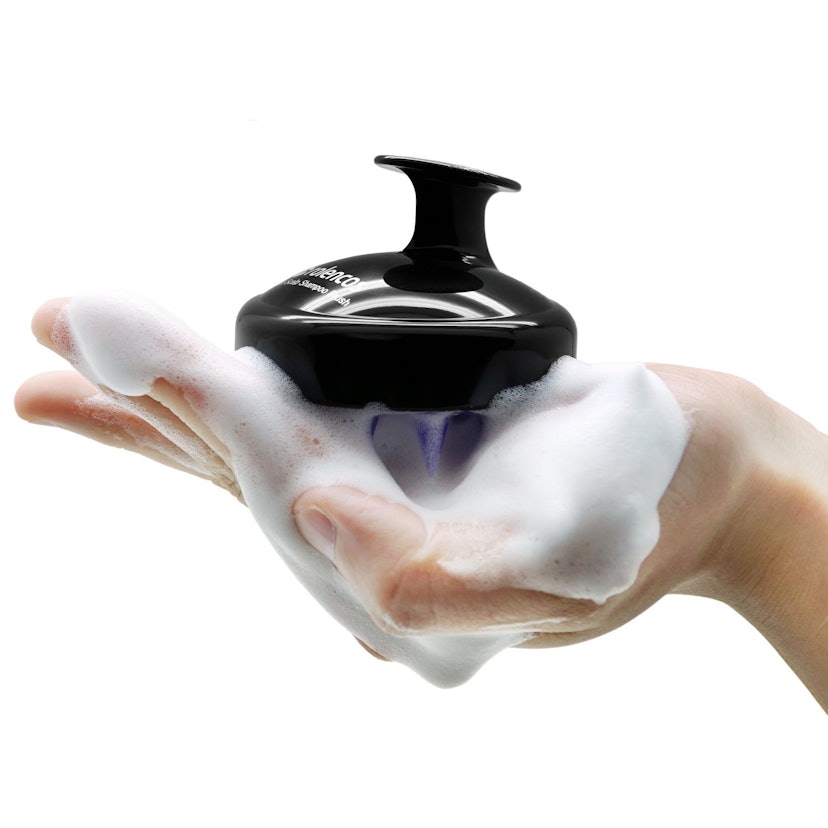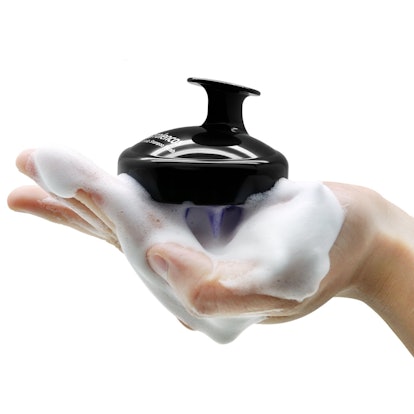 Rolencos Hair Scalp Massager
$13
Amazon
With a streamlined easy-to-hold shape and a soft silicone head, people say this scalp brush feels "like getting a shampoo from the hair salon when they scrub your head in a satisfying way." It helps stimulate circulation and blood flow at the roots of the hair, which can help grow hair and get rid of product-buildup. And, of course, it's an easy way to get a good massage.
30

The Blender That Seamlessly Allows You To Take Your Smoothie To Go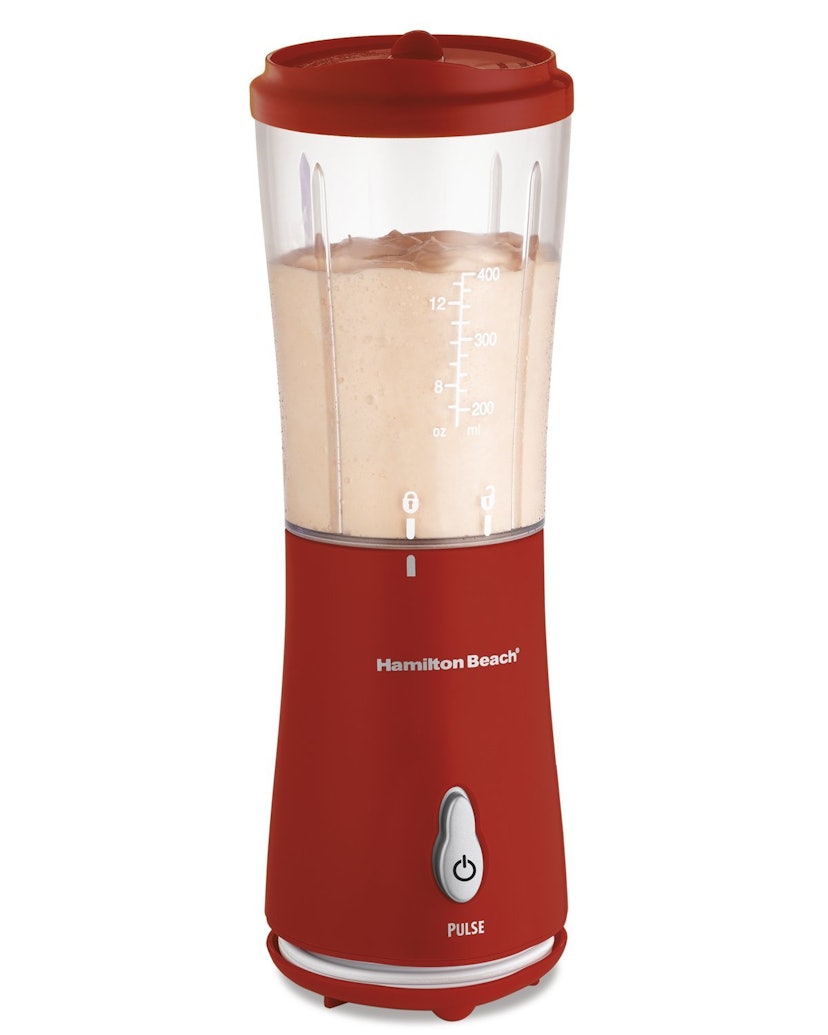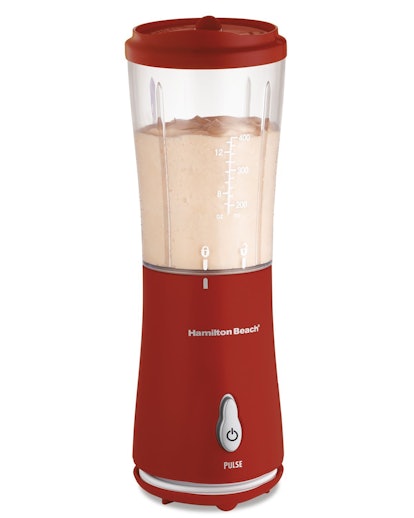 Hamilton Beach Personal Single Serve Blender
$15
Amazon
People cannot get enough of the Hamilton Beach personal blender. The blending jar also functions as a portable travel cup, so you can make your smoothie or shake and take it to go. The efficient 175-watt motor can tackle anything from fruit to marinades, and it's BPA-free as well as dishwasher safe.
31

This Shampoo That Tints Your Hair A Bold Color (Or Keeps Your Dye Bright)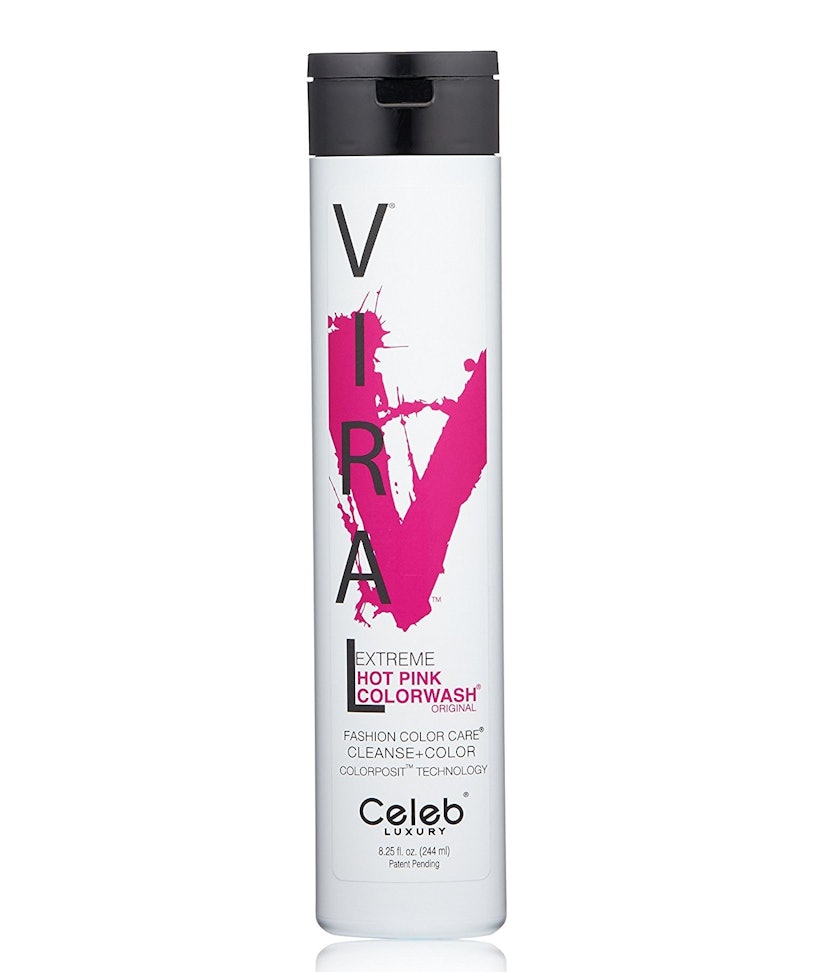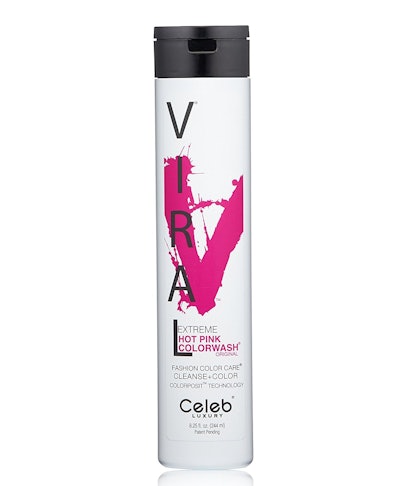 Celeb Luxury Viral Color Wash Shampoo
$33
Amazon
Whether you're trying to keep a vivid color going or you're just looking for some tinted style, this Celeb Luxury Viral color wash shampoo can help. It cleanses your hair, but it's also loaded with color, which absorbs into your hair while you lather. It's free of sulfates and parabens, helps with shine and manageability, and comes in 10 different colors. "Just WOW," says one reviewer. "I can't believe how well this works."
Elite Daily may receive a portion of sales from products purchased from this article, which was created independently from Elite Daily's editorial and sales departments.
Source: Read Full Article