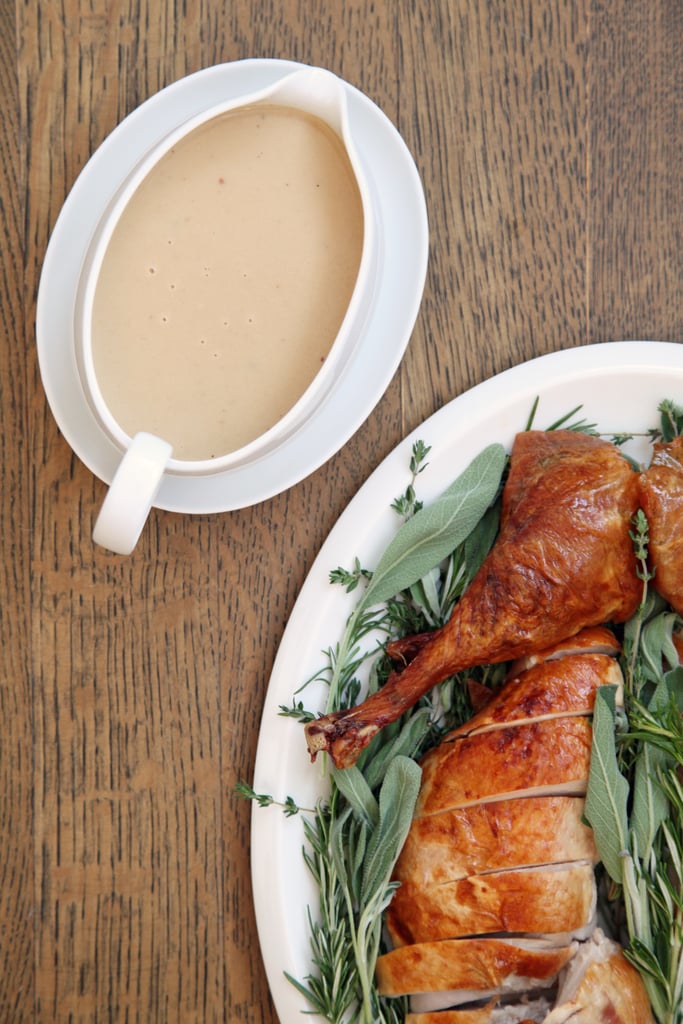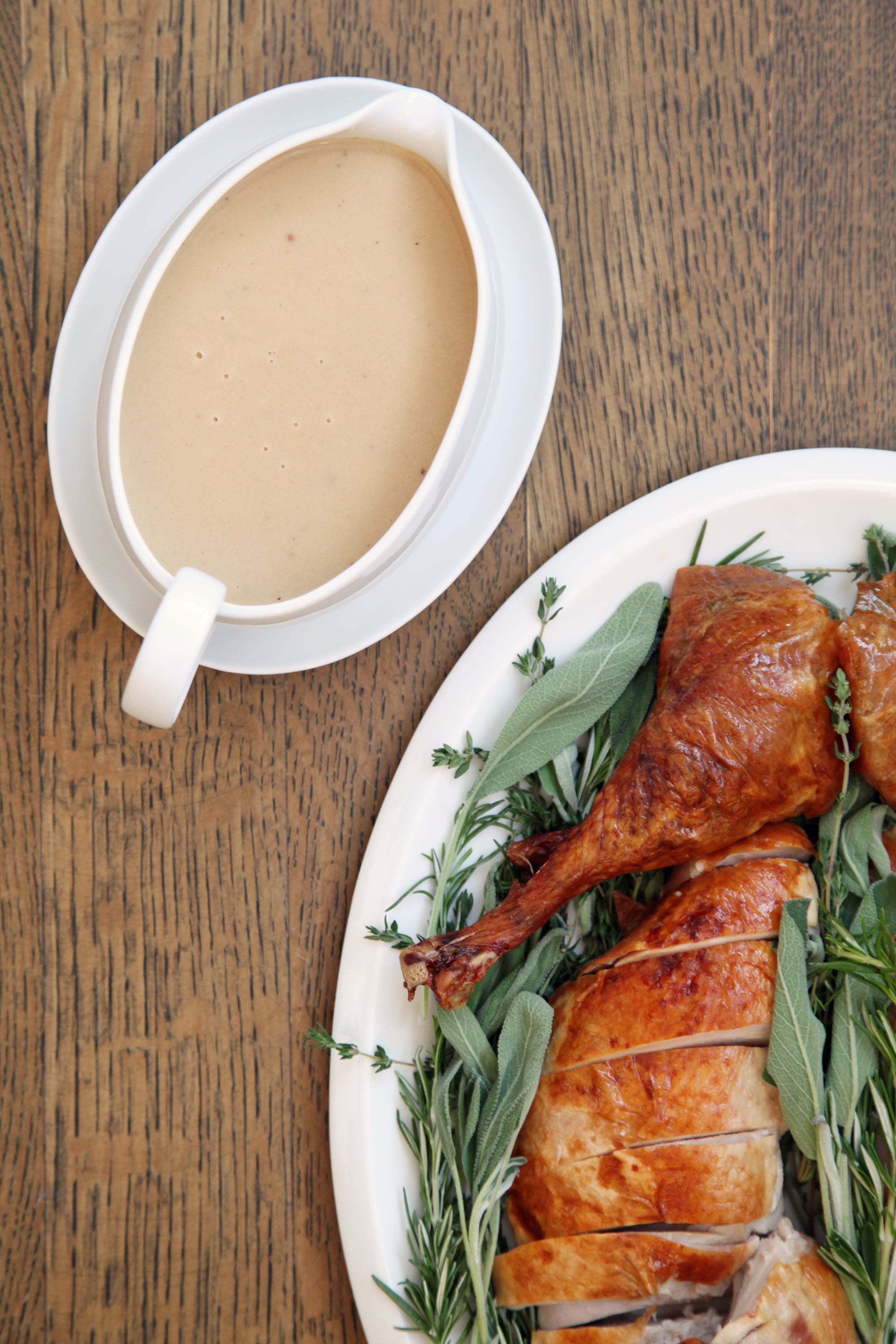 A perfectly cooked Thanksgiving turkey is nothing without gravy, but somehow the sauce is always the hardest to master. If you have suffered from runny or lumpy gravy far too long and are determined to make this your year of a standout gravy, look no further than these foolproof recipes. We've turned to some of your favorite celebrity chefs and Food Network personalities for their tried-and-true gravy recipes, and we promise they'll turn you into a total pro.
Alton Brown: With a Secret Ingredient
Alton Brown's best gravy ever doesn't just call for chicken stock; it calls for wine, too. You might think that white wine would go with turkey gravy, but Alton goes with red wine instead for the rich flavor that it adds to the hearty gravy. The stock and wine work together to pull the juicy bits of turkey from the bottom of the roasting pan, and the liquid reduces to form a deeply colored, gorgeous sauce. In the recipe, Alton reminds his readers, "Remember, your gravy should be slightly thin in the pan as it will thicken once you serve it."
Giada De Laurentiis: A Hint of Sophistication
When it comes to turkey gravy, Giada's on board with taking a break from tradition and adding some decadence. Giada's crispy truffled turkey is slathered in truffle butter, and the accompanying gravy gets a dash of truffle salt to enhance the earthy flavor even more.
Source: Read Full Article