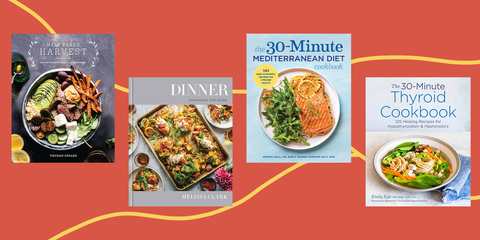 If you think healthy cooking means grilled chicken and steamed vegetables 24/7, it's time for some inspiration. "Having a variety of go-to cookbooks on hand helps to spark creativity and bring fun, delicious meals into your kitchen—that also happen to be healthy," says Alissa Rumsey, R.D., nutrition therapist and intuitive eating coach.
Plus, a stash of healthy cookbooks can be a game changer when you're trying to clean up your diet. "They can make healthy cooking much more accessible," says Georgia Rounder, R.D.N. "Cookbooks can help prevent you from feeling the need to order in from fast food establishments, and instead turn to nutrient-packed ingredients and recipes."
Ready to hit the kitchen?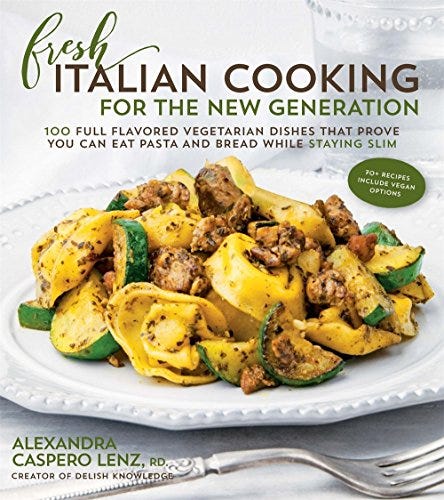 Imusti
amazon.com
SHOP NOW
This cookbook offers a fresh take on everyone's favorite—Italian cooking. "It's my go-to cookbook for plant-based Italian comfort food," says Stephanie McKercher, R.D.N., and food blogger at Grateful Grazer. It's packed with a ton of healthy, simple vegetarian recipes.
"It's great for those who love hearty Italian meals and are looking to improve their diet and overall health without sacrificing taste and tradition!" says Whitney English, R.D.N.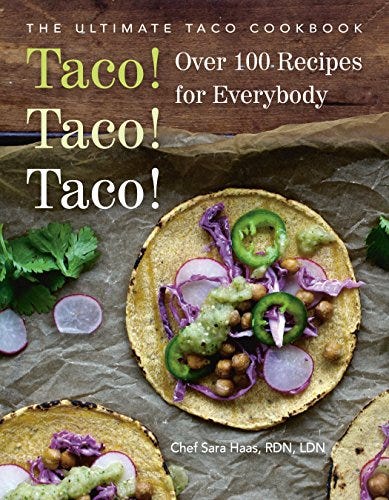 amazon.com
SHOP NOW
Ummm, did someone say taco? That's right, thanks to this cookbook, you can totally up your taco Tuesday game. "It includes 100 different taco recipes that feature lots of colorful, nourishing foods including vegetables, whole grains, and many different sources of protein," says Rumsey. "The recipes are really simple to make and so delicious. This cookbook is great for anyone who loves tacos and wants to see how versatile they can be." Think Italian meatball tacos, cumin chickpea tacos, and s'mores tacos!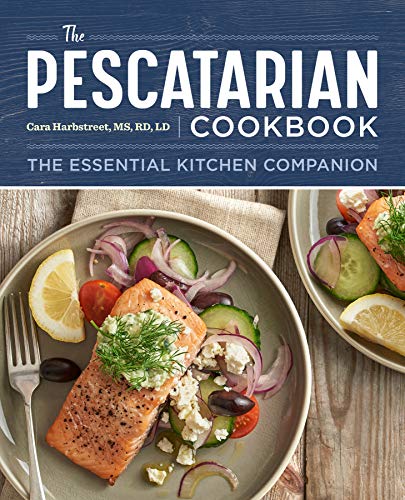 amazon.com
SHOP NOW
You know you should eat fish twice a week, but let's face it—cooking fish can be intimidating. This cookbook, fresh off the presses, is here to help. "This book will give you tons of delicious ways to include seafood in your meal rotation, plus lots of yummy accompanying recipes like sides and desserts," says Lauren Harris-Pincus, R.D.N., founder of NutritionStarringYOU.com.
Plus, these recipes aren't fixated on calorie counts. "It's all about simple meals that can be easily adapted to a variety of lifestyles and eating patterns," says Rumsey. "I also love that it includes shopping lists and tips for meal prep."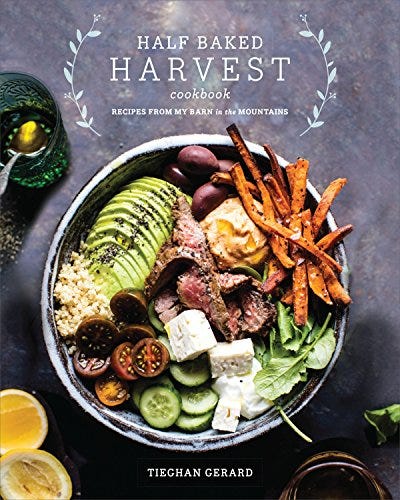 CLARKSON POTTER
amazon.com
SHOP NOW
If you love Tieghan Gerard's blog Half Baked Harvest, you'll love her cookbook. "It's filled with seasonal, crowd-pleasing recipes for every occasion," says McKercher. From braised pork tamale burrito bowls to crispy buffalo quinoa bites, her recipes focus on max flavor from healthy ingredients.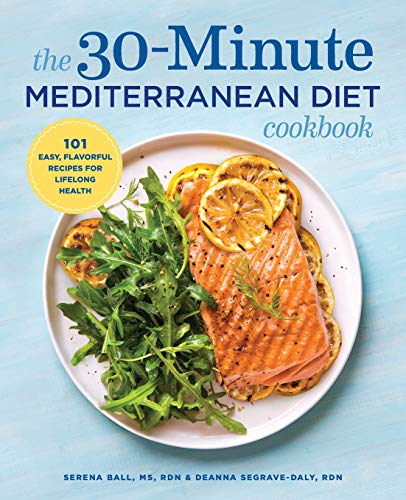 amazon.com
SHOP NOW
This cookbook is designed to help you follow a Mediterranean-style diet, which gets high marks from nutritionists. "The 30-Minute Mediterranean Diet Cookbook is one of my favorites because this truly is a cookbook for the entire family, promoting a whole-foods, predominately plant-based lifestyle while still savoring delicious foods everyone will love," says Emily Kyle, R.D. and owner of Emily Kyle Nutrition. The best part? "These 30-minute recipes are doable and delicious," says Harris-Pincus.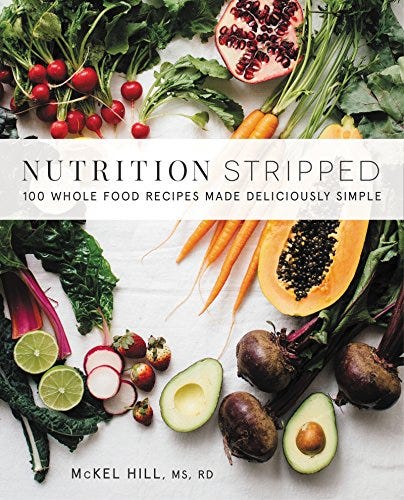 amazon.com
SHOP NOW
"As a dietitian myself, I love how registered dietitian McKel Hill infuses her knowledge of plant-based nutrition into this cookbook," says Rounder. "McKel shows just how creative and delicious vegetables can be—spicing up everything from Brussels sprouts to mushrooms to lentils. This is a great cookbook for veggie adventurers, someone looking to try out more innovative, plant-focused recipes, and anyone looking to get more vegetables into her or his everyday diet."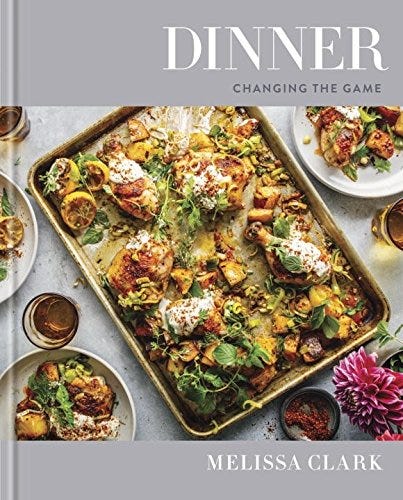 AMERICAN WEST BOOKS
amazon.com
SHOP NOW
"This is my style of cooking, which I like to call gourmet everyday food—basic enough for a weeknight meal for the family, yet fancy enough to serve guests at an adult dinner party!" says Jessica Levinson, R.D.N., C.D.N., New York-based culinary nutrition expert and author of 52-Week Meal Planner.
"The recipes are designed as complete meals, which saves you time coming up with main dishes and side dishes when planning your weekly menu." Recipes are organized by main ingredient—like chicken, seafood, meat, and veggies—making it easier to hone in on what you want.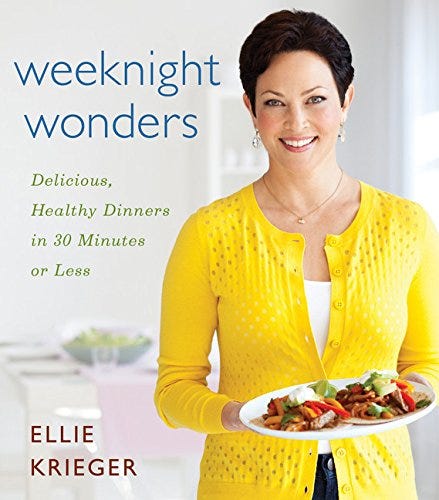 Houghton Mifflin Harcourt
amazon.com
SHOP NOW
These recipes are penned by Ellie Krieger, R.D. and James Beard Award winner, so you know they'll be both healthy and delicious. "There are gorgeous pictures throughout, and crave-worthy recipes like steak fajitas, honey-mustard salmon, and corn and quinoa with spicy chicken sausage that I make again and again," says Caroline Kaufman, R.D.N.
What's more, Kaufman says they legitimately take 30 minutes to make, including prep. "[This cookbook] is best for anyone who is short on time who still wants to eat well and have a meal on their table at supper time."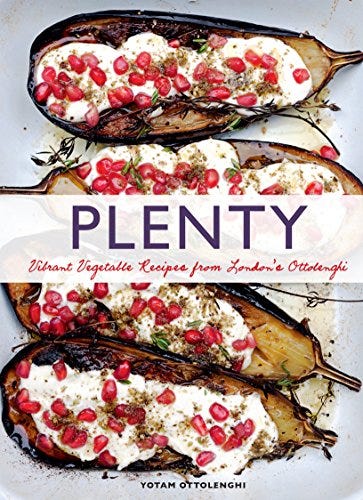 Chronicle Books
amazon.com
SHOP NOW
Vegetarian recipes don't have to be bland, and this cookbook proves it. "Ottolengthi's recipes feature healthy, Mediterranean ingredients," says McKercher. "You're sure to find the perfect thing to serve at a dinner party in this cookbook."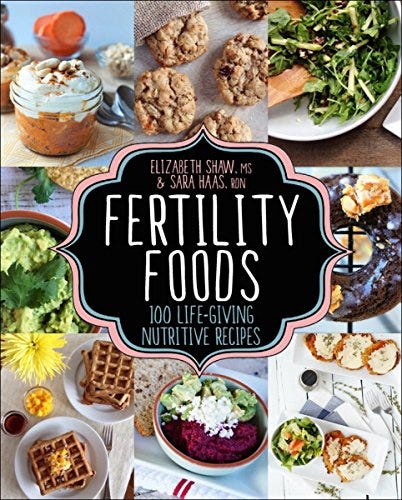 HATHERLEIGH
amazon.com
SHOP NOW
"This cookbook features a food-first approach for both men and women who are looking to get pregnant, or for anyone who is looking to support their journey to baby with healthful, wholesome meals," says Kyle.
"With over 100 delicious recipes that focus on clean, wholesome ingredients and easy-to-prepare recipes, this is a cookbook ideal for couples who love to cook together in the kitchen."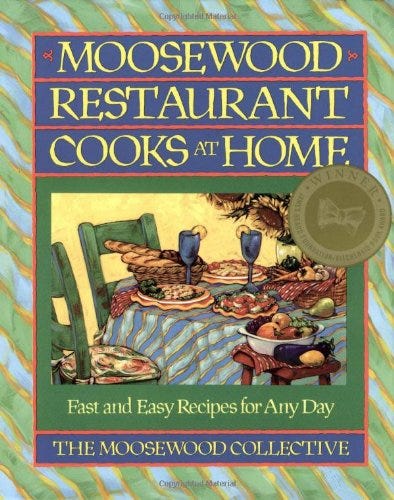 Touchstone
amazon.com
SHOP NOW
This cookbook is a classic. It's full of simple, cozy, plant-based recipes. "The recipes are easily adaptable, which makes it a useful resource for new and more experienced cooks looking for inspiration," says Kaufman.
"When I first cooked from it after college, I made the easy black bean refritos—a humble six-ingredient recipe that basically makes an elevated black bean quesadilla," says Kaufman. "And honestly, sometimes that's all you need for dinner."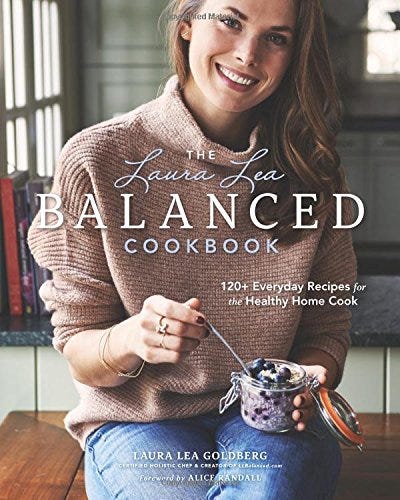 SPRING HOUSE
amazon.com
SHOP NOW
This is another one of Rounder's go-to cookbooks. "Laura does a wonderful job of illustrating how you can have your cozy comfort food without sacrificing any nutritional benefits," she says. "I would definitely recommend this cookbook for parents who are looking for healthy recipes with sneaky nutritious ingredients that the whole family can enjoy," Rounder says. Bonus: Most recipes come together in 30 minutes.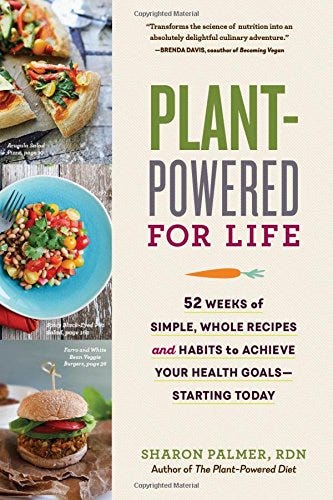 amazon.com
SHOP NOW
If you want to make plant-based eating a lifestyle, this book will help. "It's great for those with chronic diseases who are looking to improve their health, or anyone who simply wants to make over their eating habits," says English. "The cookbook provides a simple guide for healthy living, along with delicious recipes that support various lifestyle goals."
Plus, "the plant-based meals are easy to make, and the whole family can enjoy them."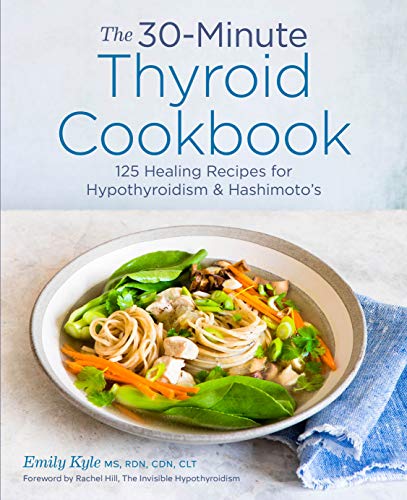 amazon.com
SHOP NOW
"After struggling with my own health issues, and healing myself with food, I became even more interested in the nutrition therapy options for autoimmune diseases, particularly those affecting women, like Hashimoto's," says Kyle, who wrote this cookbook to "help those with autoimmune conditions take back their life, and restore their health, with the power of whole foods."
The cookbook is full of no-fuss, easy-prep, gluten- and dairy-free recipes. Plus, it includes tips and tricks for streamlining your kitchen, and making it thyroid-friendly.
This one is available for purchase starting December 25th, 2018.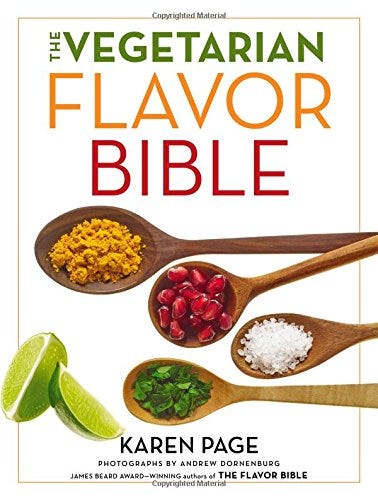 Little Brown and Company
amazon.com
SHOP NOW
Whether you're new to vegetarian or vegan cooking or have been following a plant-based lifestyle for a while, you need this trusty book. "It's hands-down the book I open up most often in my own kitchen." says McKercher.
It's more reference than cookbook, per se, "I use it to find which foods pair well with ingredients I already have in my kitchen. You can also find information about seasonality, and proper cooking techniques for almost every plant-based ingredient."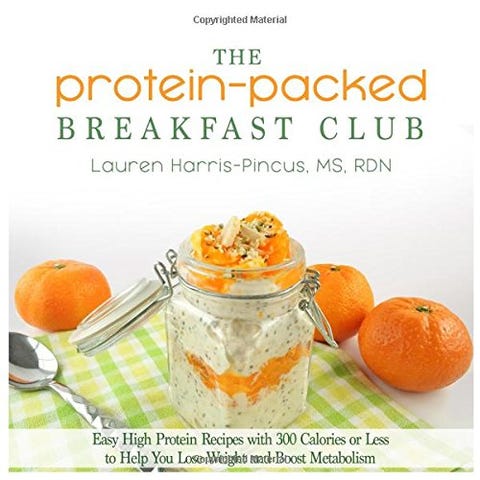 amazon.com
SHOP NOW
Breakfast is the most important meal of the day, right? But breakfast options are often heavy on sugar and carbs, and light on protein. That's why Harris-Pincus wrote this cookbook. "Making sure to include adequate protein at breakfast (at least 20 grams) is important to maximize muscle growth and repair," she says. "Protein can also help to keep you satisfied longer and maintain energy levels throughout busy mornings."
The cookbook is full of easy recipes like protein-packed pancakes, mug cakes, and overnight oats. Many can be prepped in advance to help ease the morning rush.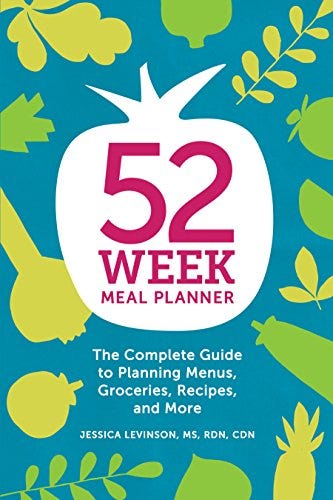 amazon.com
SHOP NOW
Okay, so technically this isn't a cookbook but it's a must-have if you want to improve your diet and stay on track with your healthy eating habits. "You can have a million healthy recipes on hand but if you don't have a plan for how to budget your time and actually make them, your cookbooks will just gather dust on the shelf," says English. This book includes a year's worth of weekly templates to plan breakfast, lunch, dinner, and snacks, grocery lists, price comparison sheets, and recipe pages.
Source: Read Full Article