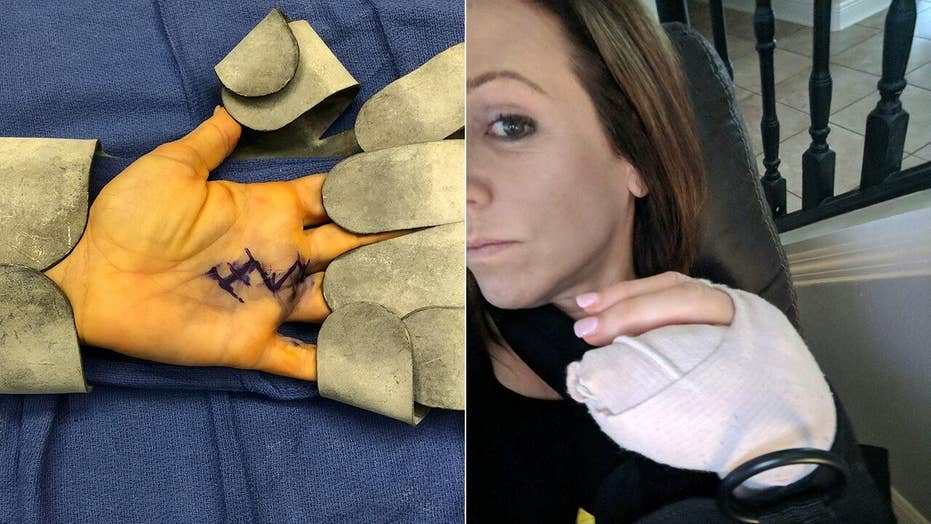 Mom's 'avocado hand' mishap results in severed tendon, sliced artery
A Florida woman who sliced through a nerve and severed an artery in her hand while trying to cut an avocado is speaking out about the mishap one year later.
No guacamole shortage here.
Farmers in southern Florida are gaining attention for their giant "long-neck" avocados that can measure up to three feet in length and weigh up to three pounds.
However, the larger-than-life avocados come with an equally massive price tag – up to $47 each, depending on the weight.
Though the giant versions of this millennial favorite are not new — Pura Vida avocado trees have been around for years — they recently gained attention on social media after Miami Fruit farm posted a photo on its Instagram announcing the return of the unusually large fruit.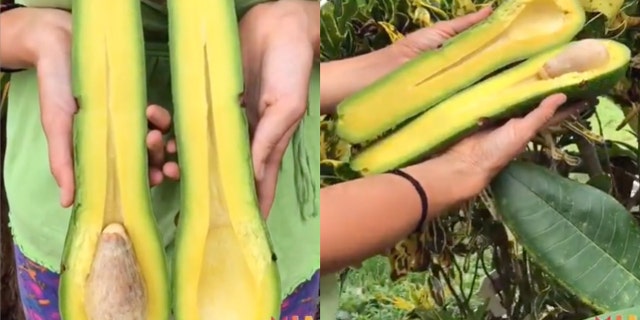 The larger-than-life avocados, called Pura Vida, come with an equally massive price tag — up to $47 each.
(Miami Fruit Website)
Miami Fruit co-founder Edelle Schlegel called the flavor "savory, and slightly sweet" with a creamy texture, on NBC's The Today Show. Schlegel also shared on Miami Fruit's blog that the long-neck variety is extremely limited and sells out quickly.
The Pura Vida avocados are sold in boxes by Miami Fruit, with a small box at $47 for 3-6 pounds, or a bulk box, which has 35-45 pounds of the fruit for $197.
But, according to the farm's Facebook page, the season for the long-neck variety has ended. Looks like you'll just have to stick to the less-gargantuan varieties until next summer.
Source: Read Full Article