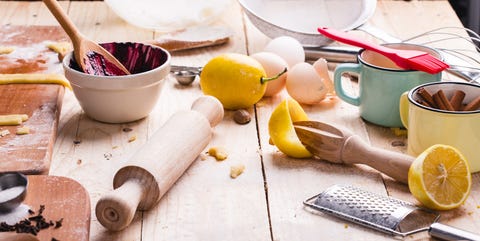 Everyone has that friend who posts pictures of what they cook on Instagram like it's their job (and sometimes it is—we see you, kickass lady chefs).
The thought of picking out a food-related gift for that person might be intimidating if you're more into delivery than DIY. But that's where the lovely—and food-loving—editors I happen to work with all day, every day come in. They've hand-picked the kitchen- and food-focused presents at a variety of price points that they'd most want to get themselves this year.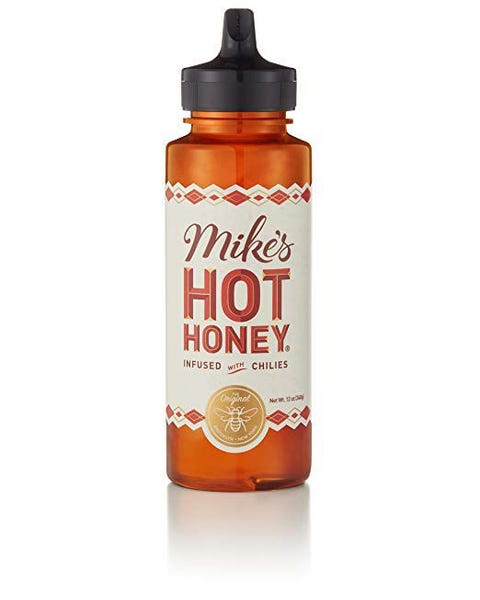 Mike's Hot Honey
Under $50: Hot Honey
Mike's
amazon.com
SHOP NOW
This trendy condiment is on the menus of lots of hot restaurants these days, meaning your foodie friends will love drizzling it on their oatmeal, pizza, yogurt—you name it.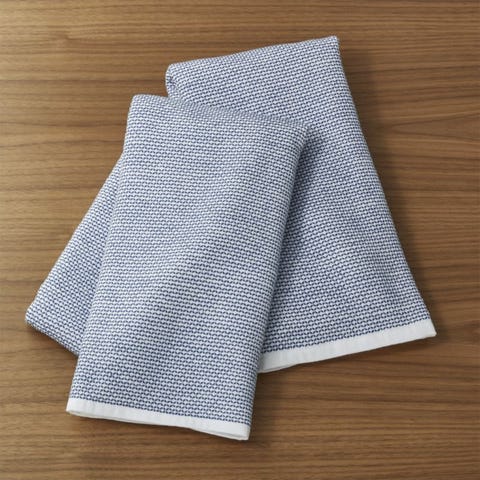 Crate and Barrel
Under $50: Dish Towels
Crate and Barrel
crateandbarrel.com
$12.95
BUY IT
Give these to your friend whose kitchen is the picture of chic minimalist design.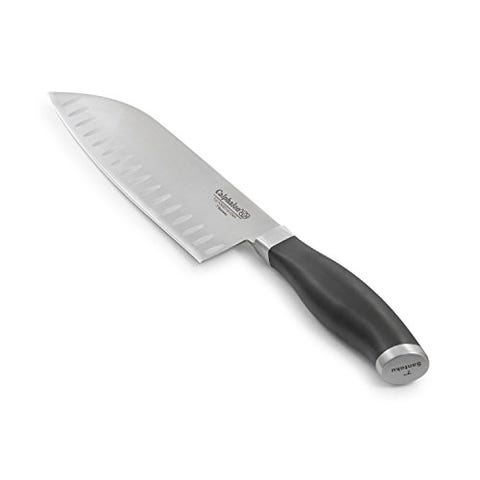 Calphalon 2023111 Santoku Knife, Black
Under $50: Black Santoku Knife
Calphalon
amazon.com
$23.00
SHOP NOW
Our health editor likes these bad boys better than regular chef's knives because the indentations in the blade help food slide right off.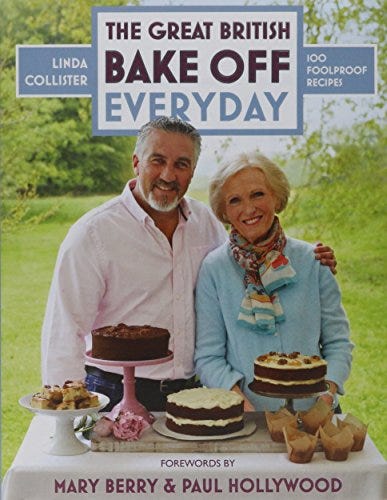 EDIT PRODUCT The Great British Bake Of
The Great British Bake Off: Everyday
imusti
amazon.com
$32.91
SHOP NOW
When they're out of episodes of GBBO to binge watch, they'll be able to fill the Paul Hollywood-sized void in their life with this cookbook of "cakes, traybakes, bread, biscuits, tarts, pies, puddings, and desserts" that are easy enough to make on weeknights.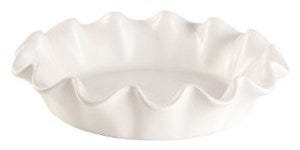 Emile Henry
Under $50: Flour Ceramic 10 Inch Ruffled Pie Dish
Emile Henry
amazon.com
$39.95
SHOP NOW
This might be the prettiest pie dish ever. It makes crusts look pretty—even if you don't want to put in the effort of crimping them perfectly yourself.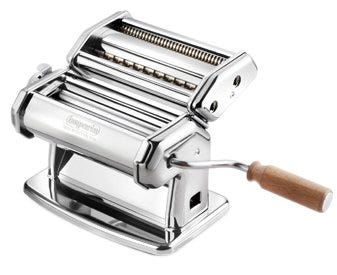 Imperia
Under $50: Heavy Duty Steel Construction Pasta Machine
Imperia
amazon.com
$47.99
SHOP NOW
For anyone who firmly believes that fresh pasta is worth every single carb.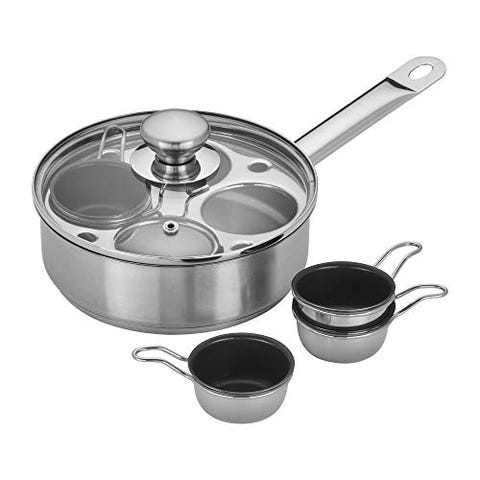 Demeyere
Under $50: Stainless Egg Poaching Pan
Demeyere
amazon.com
$49.95
SHOP NOW
Even the most avid home cooks can struggle with perfectly poaching eggs. This pan makes it a cinch, though, so your giftee can impress everyone she invites over for brunch (not to mention her Instagram followers).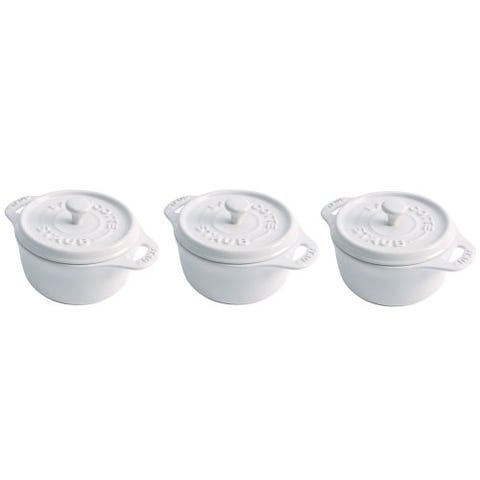 Staub
Under $75: Ceramic Mini Cocottes
Staub
amazon.com
$52.77
SHOP NOW
Staub is to kitchen junkies as Gucci is to fashion lovers—you can never have too much. And these sleek mini pots are perfect for individual-size portions of everything from mac and cheese to bread pudding.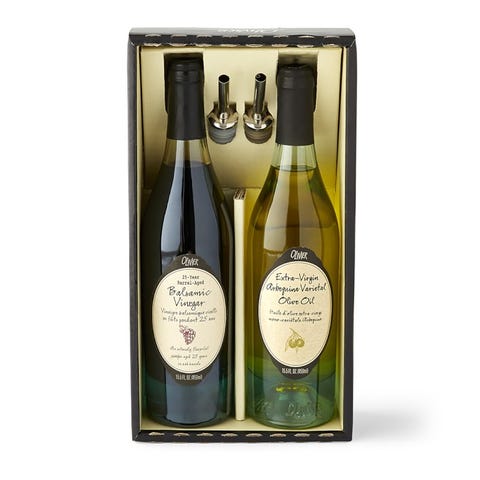 Williams-Sonoma
Under $75: Balsamic & Olive Oil Gift Set
VSOP
williams-sonoma.com
$59.95
BUY IT
Barrel-aged balsamic vinegar and oil cold-pressed from Napa Valley olives? Yes, please!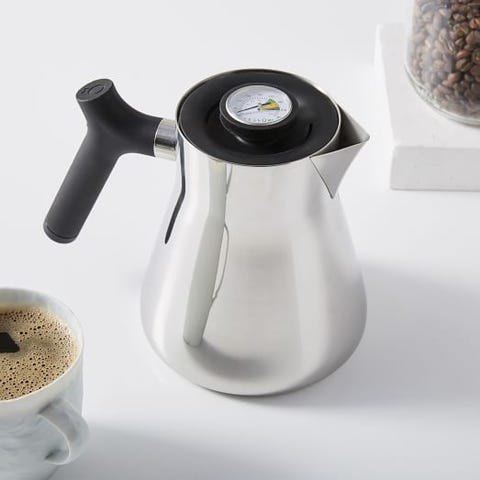 West Elm
Under $75: Tea Kettle
Fellow Raven
westelm.com
$69.00
BUY IT
Give your friend or family member the gift of a perpetually un-burnt tongue. This genius kettle keeps an eye on the temperature while the tea bag is steeping.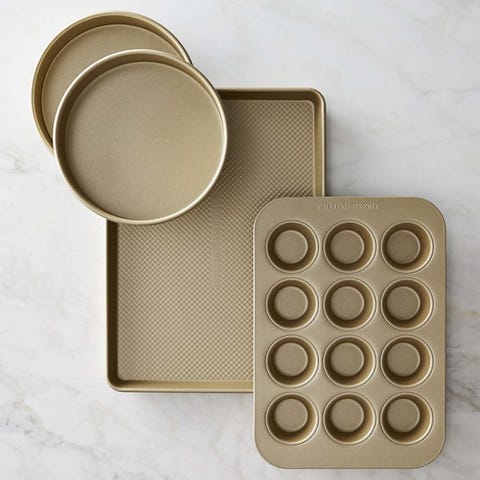 Williams Sonoma
Under $100: Goldtouch Nonstick Four-Piece Bakeware Set
Williams Sonoma
williams-sonoma.com
$79.95
SHOP NOW
Regular pans may not be that exciting, but these ~magic~ pans cook everything from veggies to cupcakes as evenly as possible. And because they're gold, they're also great for Insta purposes.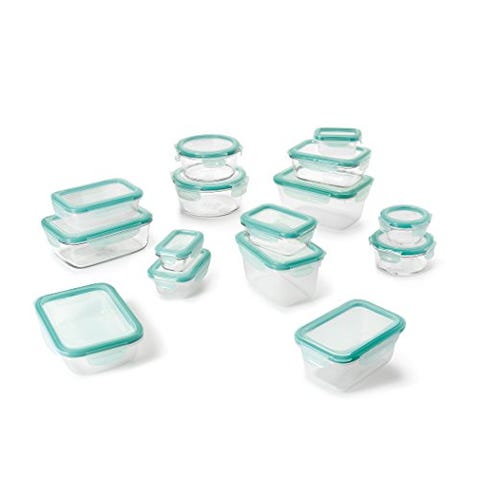 OXO Good Grips
Under $100: Good Grips 30-Piece Smart Seal Glass & Plastic Container Set
OXO
amazon.com
$79.99
SHOP NOW
People who are obsessed with cooking are equally obsessed with storing what they've made in containers that won't leak, are easy to clean, and maximize the length of time that food stays fresh. This 30-piece set checks off all of those boxes—and comes with cute turquoise accents.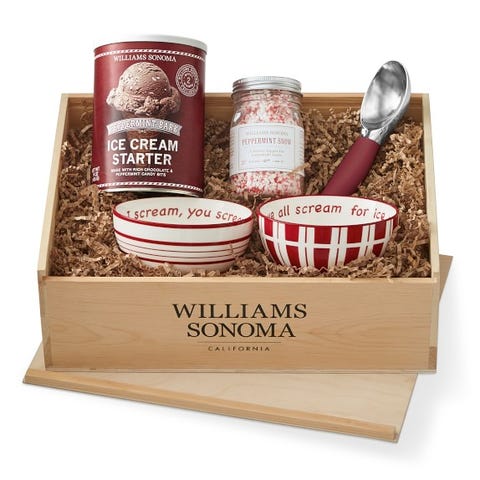 Williams-Sonoma
Under $100: Peppermint Bark Ice Cream Gift Crate
Williams-Sonoma
williams-sonoma.com
$89.95
BUY IT
Williams Sonoma fangirls (oh, they totally exist) will love this riff on the store's famous peppermint bark.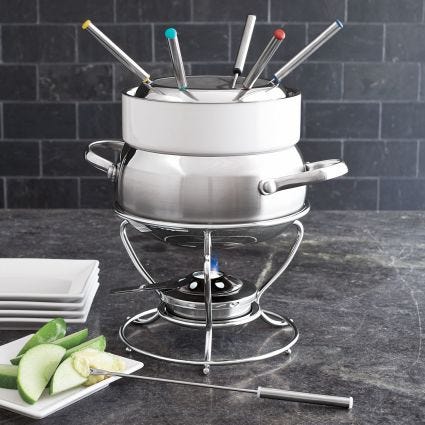 Sur La Table
Under $100: Stainless Steel Fondue
Sur La Table
surlatable.com
$89.95
BUY IT
Perfect for the constant entertainer—and there's gotta be a fondue night invitation in it for you, right?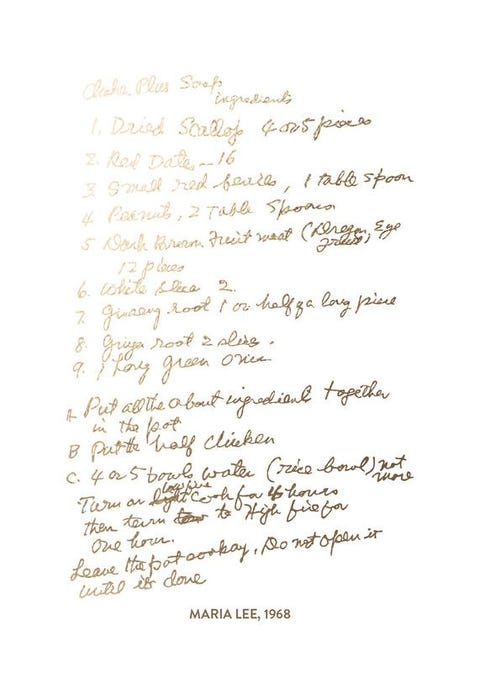 Your Recipe as a Foil Art Print
Under $100: Your Recipe as a Foil Art Print
Minted
minted.com
$95.00
SHOP NOW
If she has a family recipe she's known for, turn it into a print. You can choose whether you want the letters to be printed in gold, silver, or rose gold, and there are tons of sizing and framing options.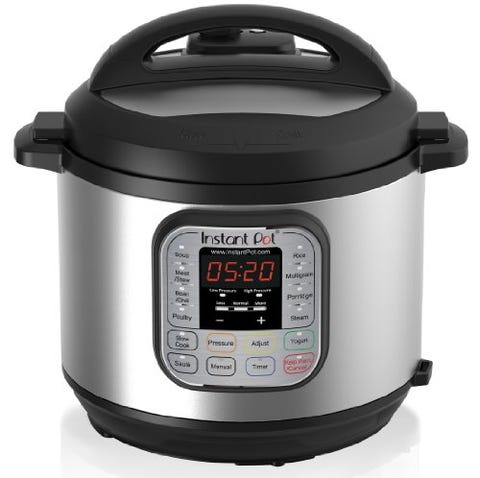 Instant Pot
Under $100: 6-Quart 7-in-1 Multi-Use Programmable Pressure Cooker, Slow Cooker, Rice Cooker, Steamer, Sauté, Yogurt Maker and Warmer
Instant Pot
amazon.com
$99.95
SHOP NOW
If they don't have an Instant Pot yet, your search is over. Our digital director swears by hers to prep hard-boiled eggs, beets, carrots—the list goes on. Seriously life-changing.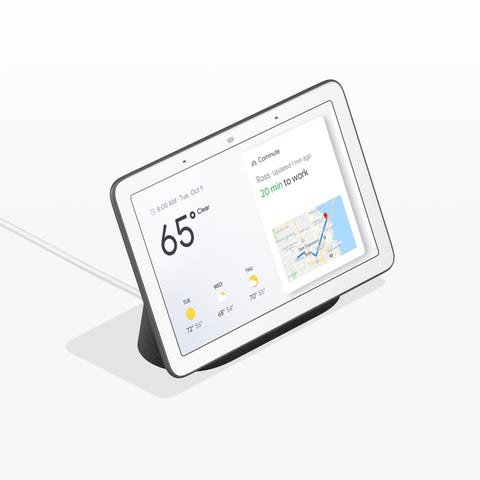 Google
Under $150: Google Home Hub
Google
Wal-Mart.com
$149.00
Buy It
She can use it to tell her the next step in the recipe, set multiple timers…or put some Netflix on in the background while she's whipping up a meal.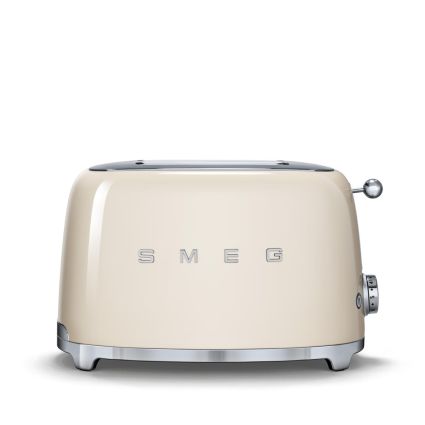 Sur La Table
Under $150: Retro-Style Toaster
SMEG
surlatable.com
$149.95
BUY IT
Perfect toast, meet perfectly vintage design.
Vitamix
Splurge: A3500 Ascent Series Smart Blender
Vitamix
amazon.com
$599.95
SHOP NOW
All self-respecting smoothie people need a good blender—and Vitamix is as good as it gets. The latest model even comes with a timer that tells the machine to stop blending after a certain amount of time on its own.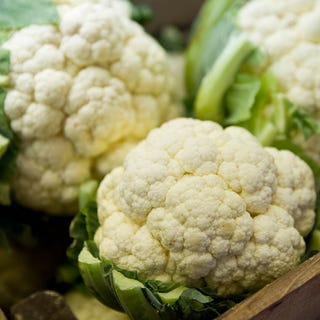 Source: Read Full Article