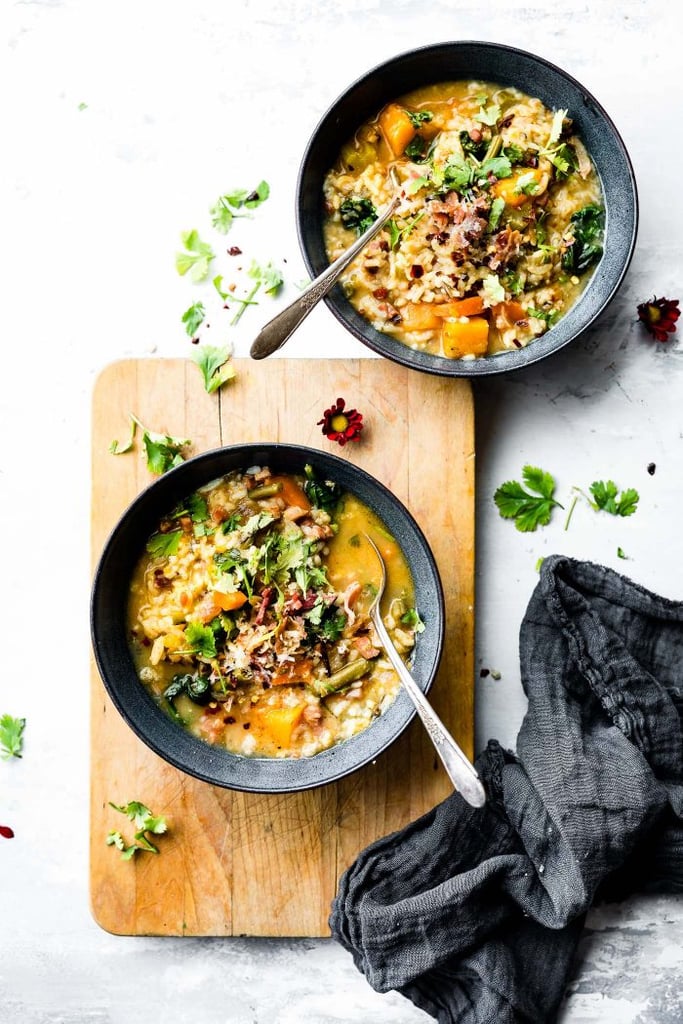 Everything but the Kitchen Sink Soup

Everyone's always raving about chicken soup this and chicken soup that, but you know what doesn't get enough love? Turkey soup. Turkey is just as versatile as chicken and just as delicious and good for you. I especially love using turkey in my chili because it changes the flavor subtly enough to be different from a beef chili.
A turkey soup is also a great idea for after a holiday like Thanksgiving when you inevitably have leftover turkey from the big meal and don't know how to get rid of it. My brothers always opted for the classic turkey sandwich, but a hearty turkey and vegetable soup is my new go-to. You can do the same by choosing any of these 15 soup recipes. And the best part? They can all be thrown together in your Instant Pot!
Source: Read Full Article