As part of our Believe in the Wonder of Giving series, we're sharing what makes the holidays special in partnership with Macy's, from fragrance and fashion to home decor and jewelry.
I remember opening up presents with my boyfriend on Christmas Day last year, and there was a tiny little box he wanted to save for last. When I opened it, inside there was a diamond necklace of an infinity cross. He explained to me how this piece represents so much of our relationship and promised to give me his whole heart forever—and that's why he chose the infinity design. I had no words to say; I just wrapped my arms as tightly as I could around him. Since then, this necklace has been a prized possession to me.
It's a simple but dazzling accessory. As an accessory minimalist, I can feel overwhelmed with jewelry that feels heavy or large, but it's timeless, dainty and feminine, and that's all I could ever want in such an important piece.
I can wear this necklace no matter the occasion, from meeting the parents (my family has never seen this necklace, and they've never met my boyfriend), to outdoor activities, cozy movie nights, and more. Here's how I plan to style my holiday wardrobe around the necklace.
Meeting The Parents: Diamond Necklace, Cranberry Dress & Block Heel Boots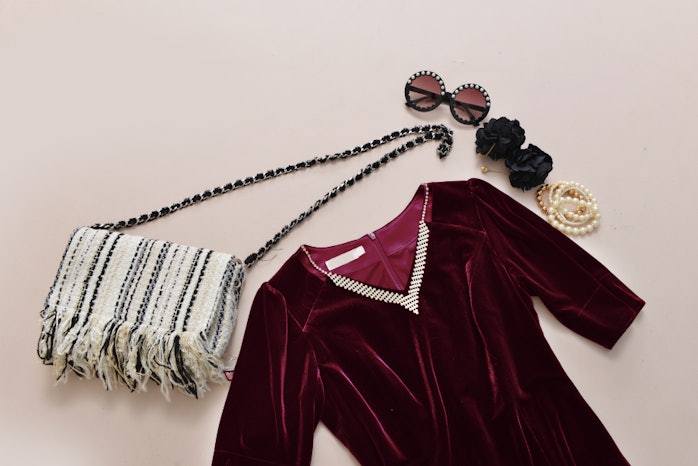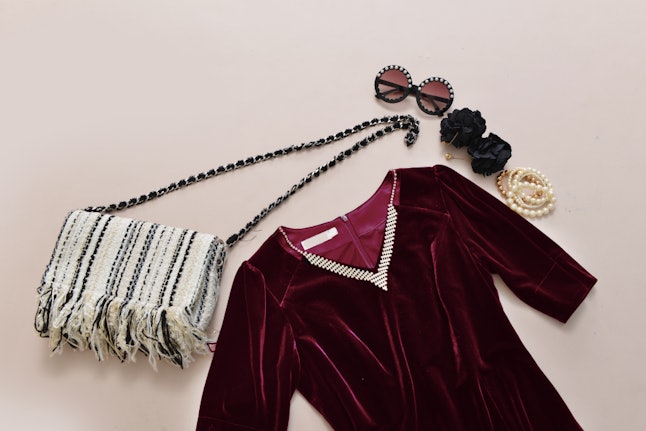 Shop similar styles at Macy's.
When he finally meets my 'rents, we plan to look the part. I recently bought a gorgeous long-sleeve, fit-and-flare dress in a seasonal cranberry color. It has a rounded neckline that will fall just below the necklace, which I think is ideal when sporting this jewelry. Because the necklace is so feminine, I plan to be extra-girly and pair my dress with a pair of tights and chunky-heeled booties.
Hitting The Green: Diamond Necklace, Cotton Dress & Classic Sneakers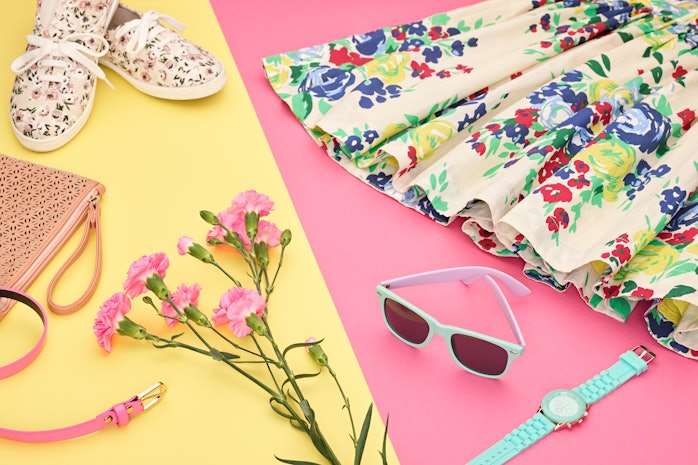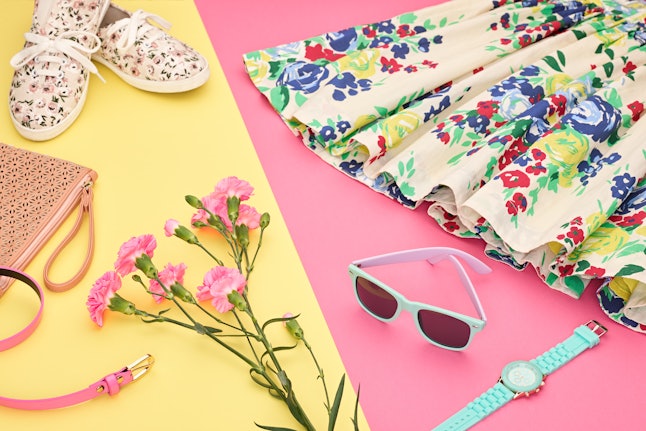 Shop similar styles at Macy's.
Because our holiday festivities are in North Carolina this year (hello, 70-degree holiday weather), we are setting a few hours aside to visit a local golf course in the area. My special necklace is simple, so I can sport it with a cotton T-shirt dress, leggings, and classic sneakers as easily as I do with dressier options. It will elevate my look, so I don't look like I just rolled out of bed. It's perfect to pair with nearly everything.
Movie Night With The Fam: Diamond Necklace & Super-Cozy Loungewear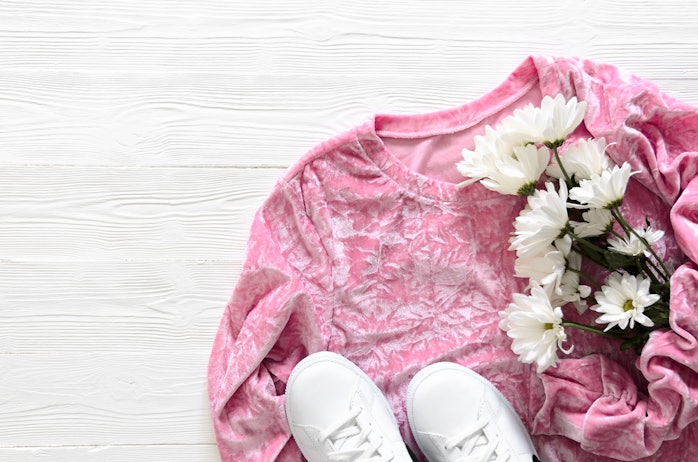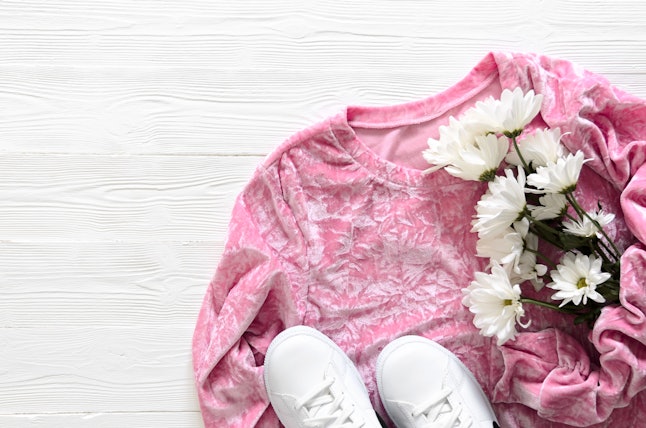 Shop similar styles at Macy's.
While getting dressed up is fun, the truth about the holidays with my family is we have our relaxation time and just enjoy good company. Every evening, we gather in the living room and either play board games or watch a movie, which calls for comfy sweatpants and a sweatshirt after a long day of activities.
I'm thankful for the holiday seasons and for my family and for little treasures like this diamond necklace that remind me of all the wonderful memories and promises my relationship brings to life. And I'm thankful that he picked such a simple yet elegant piece that is the final touch to make all of my holiday looks that much better.
As for next year, that special piece of jewelry may change. If all goes well, I'll be stepping into the 2019 holiday season with my diamond necklace and an engagement ring…
This post is sponsored by Macy's.
Source: Read Full Article