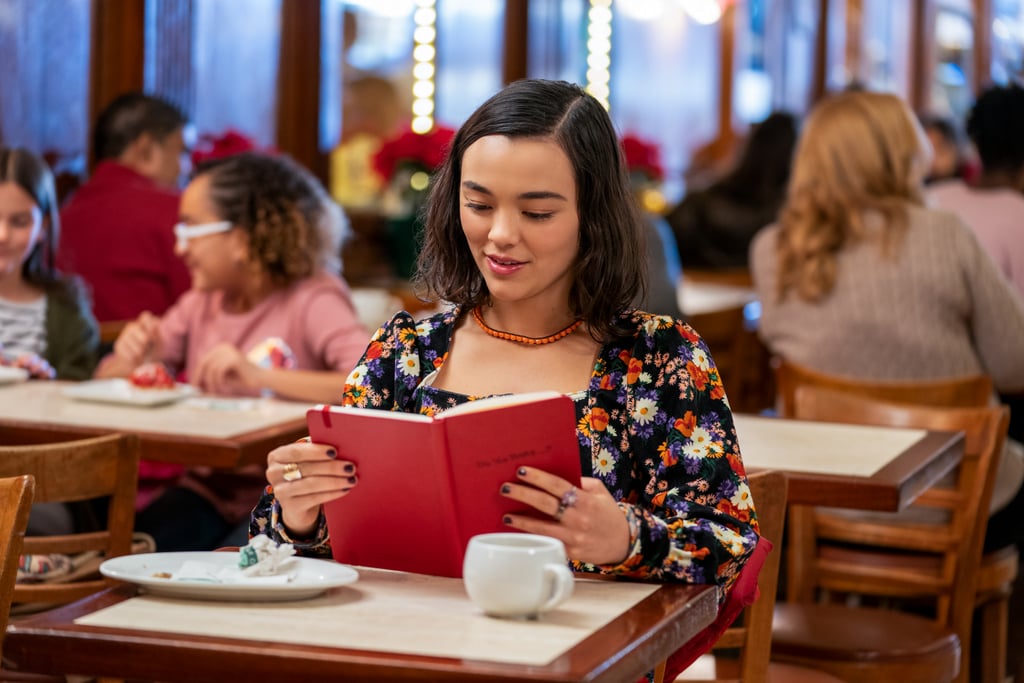 Dash & Lily's Costume Designer on Why the Show Will Inspire More Thrifting Than Shopping

If you're the type of person who scours Etsy for treasures to add to your wardrobe and loves a good thrift-store shopping spree, the fashion on Netflix's Dash & Lily will speak to you. The eight-episode series stars Midori Francis as Lily and Euphoria's Austin Abrams as Dash. The pair end up in a spontaneous whirlwind romance during the holidays in New York, not unlike the one in Nick & Norah's Infinite Playlist. In fact, the show is a screen adaptation of Dash & Lily's Book of Dares, which was written by Rachel Cohn and David Levithan, the co-authors behind Nick and Norah's story that originated in 2006. Nick Jonas is one of the executive producers on the project, so it's safe to say there's also a pretty solid soundtrack for you to listen to while you digest all this epic fashion.
Enter costume designer Cristina Spiridakis, who knows just about every thrift store in New York like the back of her hand. Many of the pieces in the show came from the likes of Beacon's Closet, Lovefield Vintage, Awoke Vintage, Alter Friends, and 10 Ft. Single by Stella Dallas. Spiridakis also used threads from B&J Fabrics to handmake some of the clothes. After all, we find out in episode one that Lily makes her own clothes. "Lily would be a real Etsy gal. All the way," Cristina assured POPSUGAR. "And she would definitely know everyone at her local thrift and fabric stores."
As a designer, Cristina has been trying to take a more sustainable approach to fashion, which is why this project was so important to her. "Rather than being able to purchase what they see in the series, I hope that viewers are inspired to support smaller local retailers and makers, revamp an old favorite piece of theirs, or take the extra time to scour thrift and consignment shops for special pieces, because, I am telling you, you will find real gems if you take the time!"
While many fans enjoy shopping the clothes right off their favorite characters' backs, we have a feeling Cristina's commitment to originality will inspire Dash & Lily fans to go vintage shopping in the very near future. Ahead, get a breakdown of the standout pieces from the show, and find out the hard and fast rules Cristina and the wardrobe team set in place before shopping for the characters.
Source: Read Full Article