This time of year is all about being thankful for your loved ones. If you're blessed with two families — the one you were born into, and the one you hand-picked — you know you're extremely lucky. Thanksgiving day is usually reserved for spending time with your family, so to celebrate your amazing crew of friends, there's Friendsgiving. You may be getting the best of both worlds: having a Friendsgiving before the big day and Thanksgiving with your family at home. Or, you may be avoiding the stress of traveling back home, and just spending quality time with your squad. No matter what you have planned this year, you'll need some clever Friendsgiving captions to bring the celebration to the 'Gram.
Friendsgiving is always an epic time with good food and even better company. When all of your friends bring one dish they love, you end up with a table full of deliciousness that any foodie would swoon over. Friendsgiving also feels like you're back at the kid's table with your favorite people, just goofing off and having fun. I'd like to invite myself to your Friendsgiving this year, but instead of a dish, I've got these 30 clever captions you can use for any picture you want to post to the 'Gram.
1. "Came for the turkey, stayed for the friends."
2. "I'm thankful for Friendsgiving, because it's all the eating and drinking of Thanksgiving without the judgement."
3. "Thankful for this crew."
4. "The golden rule of Friendsgiving: one bottle of wine per person."
5. "These are my people."
6. "I'll be there for you." — The Rembrandts, "I'll Be There For You"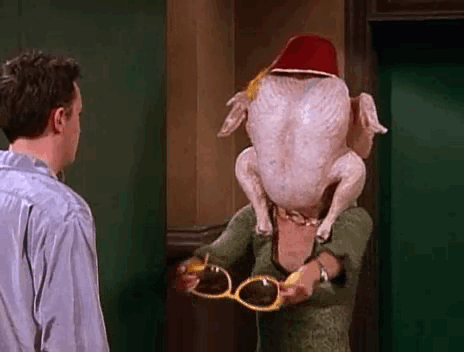 7. "Invest in people who invest in you."
8. "With a little help from my friends." — The Beatles, "With A Little Help From My Friends"
9. "Shoutout to the friends who became family."
10. "Fam."
11. "Squad's all here."
12. "Cheers to another year with the bests.'"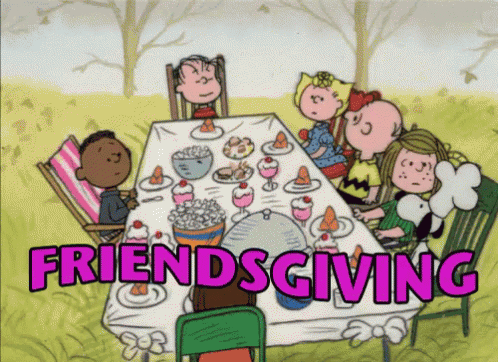 13. "There is always something to be thankful for. Like wine. And pie. And more wine."
14. "Only have pies for this crew."
15. "May your home always be too small to hold all your friends." — Irish Blessing
16. "All I'm saying is you rarely see a person crying and eating pie at the same time."
17. "Thankful AF."
18. "Blessed and turkey-obsessed."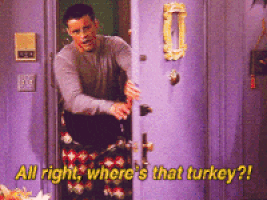 19. "It isn't so much what's on the table that matters, as what's on the chairs." — W. S. Gilbert
20. "Friends buy you food. Best friends eat your food."
21. "When you're laughing so hard and you try to stop, but you look at the person and laugh again."
22. "I don't know what's tighter, our jeans or our friendship."
23. "When you love what you have, you have everything you need."
24. "Keep calm and gobble on."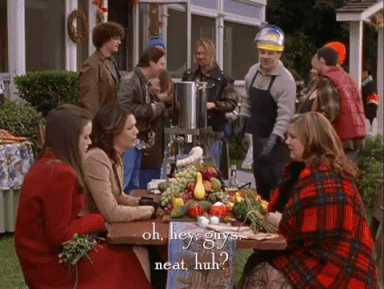 25. "Let's get basted."
26. "Pie love my friends."
27. "The party don't stop till we've tried everything."
28. "These are my pumpkins."
29. "Gourd times with friends."
30. "Stop, drop, and pass the rolls!"
Source: Read Full Article