There are many words frequently used to describe the year that is 2020: "unprecedented," "tumultuous," "hellish." It's been an unrivaled few months filled with loss, lockdowns, hand-washing, social distancing, working from home, homeschooling, takeout. Not to mention, hurricanes and wildfires, police violence and racial injustice and seemingly never-ending election results.  
Thankfully, we had a sidekick who was there to get us through it all.
Viewers turned to television as an escape, a way to ease anxieties and silence those racing midnight thoughts. We became obsessed with the world of big cat ownership. We went on culinary journeys. We questioned a career in chess. We even found ourselves relating to a Gen Z crew of babysitters. Although release dates were pushed back and productions delayed, 2020 gifted us with a few scripted and unscripted shows that helped us relax for a while.
Below, the HuffPost Culture team shares their picks for the best new series, limited series, reality series and docu-series of Quarantimes. This list is in no particular order. 
"I May Destroy You"

HBO

To say Michaela Coel is a genius doesn't feel like a particular overstatement. Her series "I May Destroy You" was billed a dark comedy about sexual assault and consent. It is those things, but like all sexual abuse, what it's really about is power: the power we are given unearned, the power we accrue, the power we take from others. It made me laugh and cry and really, really think. What more can you really ask from great TV? — Emma Gray

"I May Destroy You" is on HBO and HBO Max. Read more about it here.

"How To with John Wilson"

HBO

The year's best surprise, "How To with John Wilson," premiered on HBO in late October without much fanfare. It's a difficult show to market: a comedic and purposefully gawky docuseries directed, co-written and narrated by a little-known host whose face we almost never see. Wilson, a droll 34-year-old filmmaker, could be described as Borat minus the cruel streak. Each of the debut season's six episodes offers a 25-minute exploration of a single topic — titles include "How to Make Small Talk" and "How to Cook the Perfect Risotto" — as observed through everyday New Yorkers. The results are funny, insightful and unexpectedly profound. — Matthew Jacobs

"How To with John Wilson" is on HBO and HBO Max.

"The Baby-Sitters Club"

Kailey Schwerman/Netflix

Comfort was at the top of my requirements in a 2020 TV show, and Netflix's adaptation of "The Baby-Sitters Club" delivered. The series follows the same premise as Ann M. Martin's beloved books — a troupe of tweens assembles a small business providing child care to families in their town, facing obstacles and learning key life lessons along the way — but it is sharply updated for our times. The diverse cast grapples with blended families, LGBTQ issues, health scares, bossiness and being a good friend while managing to avoid cloying after-school special territory. It's warm and uplifting, and fun to watch even if middle school is a distant memory. This is a great family show, but I'll be real — my all-millennial household unanimously approved of it as well. — Jillian Capewell

"The Baby-Sitters Club" is streaming on Netflix.

"The Last Dance"

In "Space Jam," there's a scene where Michael Jordan is playing baseball and everyone is inexplicably cheering him on no matter how terrible he is. As a kid watching this, you're just like, "What?" "The Last Dance" clears things up. The documentary is like a '90s time capsule, showing how, at his peak, Jordan soared above sports, culture and even Gatorade commercials like no one else. It's not perfect. And some "answers" leave more questions. (Did Jordan really get sick in the infamous "Flu Game" because five people delivered him a spiked pizza the night before? Eh, probably not.) But this behind-the-scenes glimpse into the Jordan archives would make anyone nostalgic for one of the greatest players and cultural icons to ever live. And perhaps even more important, that scene in "Space Jam" will finally make sense. — Bill Bradley

"The Last Dance" is now streaming on Netflix.

"The Queen's Gambit"

COURTESY OF NETFLIX

Watch one episode of this visually luscious limited series about a destructive chess prodigy and you'll be completely hooked. It all begins in 1950s Kentucky, where a 9-year-old Beth Harmon (Anya Taylor-Joy) is left at an orphanage following her mother's death. While there, she becomes close with basement-dwelling custodian Mr. Shaibel (Bill Camp), who introduces her to chess. Turns out Beth's a natural-born player and, soon enough, becomes one of the greatest competitors in the game. But substance abuse issues begin to interfere with her promising career as she climbs the global tournament leaderboard. With incredible performances and immaculate production design, "The Queen's Gambit" will surely garner a ton of awards attention and should be on the top of your must-watch list. Who knew the world of chess was so invigorating? — Leigh Blickley

"The Queen's Gambit" is streaming on Netflix.

"Lovecraft Country"

HBO

"Lovecraft Country" was easily one of the biggest TV moments of the year — even if we didn't always know exactly what was going on. But the beauty of the show, what made it work so brilliantly, was its ability to play with genre — horror, fantasy, sci-fi, adventure — while also making deft observations about race in America. And yet, more than anything, it was the performances from Jonathan Majors, Jurnee Smollett, Aunjanue Ellis, Courtney B. Vance, Michael K. Williams and the entire stellar ensemble that elevated the show into something we've rarely seen — a genre show with a human center. — Zeba Blay

"Lovecraft Country" is on HBO and HBO Max. Read more about it here.

"The Great"

Hulu

The pilot of "The Great" ends with Elle Fanning staring directly into the camera, defiant. Her character, the 18th-century empress Catherine the Great, had moments ago considered taking her own life, too embittered to go on after realizing that the palace — the entire world, really — is monopolized by self-serving men. That final glare sets up the ensuing nine episodes, in which Catherine makes it her mission to topple the emperor (a delightfully infantile Nicholas Hoult) and build a fairer kingdom. Fanning's performance in this rousing comedy is a feast, as is the show's writing, courtesy of creator Tony McNamara, who employs the same satirical bite he brought to "The Favourite." Delicious and expressive, "The Great" is a damn good time. — Matthew Jacobs

"The Great" is on Hulu. Read our interview with Elle Fanning here.

"Nadiya's Time to Eat"

Netflix

Hosted by "Great British Bake Off" winner Nadiya Hussain, this six-part culinary show originally aired on the BBC in the U.K. last year, but landed on Netflix for us American viewers in April, during the first COVID-19 wave. The timing ended up being unexpectedly apt because the show is a cooking toolkit that's perfect for anyone short on time and money, which so many of us are right now. Hussain shows viewers recipes that repurpose canned or pre-packaged pantry staples, how to stretch ingredients over several meals, and other hacks. Anyone who's a fan of Hussain's unforgettable run on "Bake Off" knows how wonderful and real she is, and she brings that same warmth and candor to this show as well. Since winning "Bake Off" (known as "The Great British Baking Show" in the U.S.) in 2015, she has become a prolific author and TV host, and in the process, become a vital voice for south Asian and Muslim representation on TV and in the food world. Here's to more shows like this and TV hosts like her. — Marina Fang

"Nadiya's Time to Eat" is streaming on Netflix.

"The Flight Attendant"

PHIL CARUSO/HBO

Based on the novel of the same name by New York Times bestselling author Chris Bohjalian, this dark comedy thriller is the escapist investigation you need to wrap up your 2020. In her first big role since "The Big Bang Theory," Kaley Cuoco plays Cassie, a manic flight attendant who haphazardly tries to piece together a wild night out after waking up in a Bangkok hotel room next to the bloody corpse of a former plane passenger, Alex Sokolov (Michiel Huisman). Hijinks ensue as the party girl, who has an unchecked alcohol addiction, talks to a dead Alex in blackout spells and works with her best friend and lawyer Annie (Zosia Mamet) to uncover the truth about his murder and clear her name. It's an utterly confusing yet damn good time. — Leigh Blickley

"The Flight Attendant" is on HBO and HBO Max.

"Never Have I Ever"

Netflix

"Never Have I Ever" was such a delight. Maitreyi Ramakrishnan as Devi, a high school sophomore who is temporarily paralyzed after her father's death, is as funny as she is heartwarming in this comedy-drama series created by Mindy Kaling. I was surprised by how much I became invested in all of the characters, from her boyfriend-hiding cousin Kamala (Richa Moorjani) to her truth-telling therapist Dr. Jamie Ryan (Niecy Nash). The series took me back to some trying times in high school, navigating dating, preparing for college and, like Devi, managing grief after the death of my own father. "Never Have I Ever" really hit all the right notes, and I can't wait for Season 2. — Erin E. Evans

"Never Have I Ever" is now streaming on Netflix. Read our interview with Maitreyi Ramakrishnan here.

"Normal People"

Hulu

Based off of Sally Rooney's bestselling novel about two Irish young people, Marianne and Connell, who fall in and out and in and out of love with each other over the course of their young adulthood, "Normal People" took the form of a teenage love story and elevated it. It was beautiful and unapologetically sexy and just trope-y enough without being shallow. Plus, it brought us a vibrant internet debate about Connell's chain necklace. What's not to love? — Emma Gray

"Normal People" is streaming on Hulu. Read more about it here.

"P-Valley"

Starz

Let me take y'all to a magical place down in the fictional Chucalissa, Mississippi, called The Pynk, where the rules are strictly enforced, the dollars are thrown high and the dancers work the pole like hood ballerinas. Katori Hall's "P-Valley" is a mesmerizing TV adaptation of a play by the same name that centers The Pynk, a strip club on the brink of foreclosure, as plans for a new casino threaten to consume the land it sits on. Club owner Uncle Clifford and her dancers, Mercedes, Ms. Mississippi and Autumn Night, have a lot more at stake as they juggle getting to the money, redefining what's most important to them and, of course, saving their beloved strip club that feels like home in more ways than one. — Taryn Finley

"P-Valley" is on Starz.

"Taste the Nation"

Marie Hobro/Hulu

Padma Lakshmi temporarily trades in her "Top Chef" hosting duties to embark on a more personal food journey, one that allows her to travel the U.S. (pre-COVID) in search of what, and who, shapes "American" cuisine. The 10-episode series provides an escape from the confines of your home as Lakshmi explores the diverse food culture of various immigrant communities in cities including El Paso, Milwaukee, Queens and San Francisco. She takes generous bites of burritos, chugs garage-made beer and cooks authentic Indian cuisine with her family, all while uncovering stories about identity and tradition. It's a feel-good, food-focused examination of American life — and I ate it all up. — Leigh Blickley

"Taste the Nation" is streaming on Hulu. Read our interview with Padma Lakshmi here.

"Seduced"

Starz

You know a docuseries is great when you devour it immediately on the heels of watching another nine-part docuseries on the same topic. "Seduced" does a deep-dive into NXIVM cult, and does a very good job unpacking the ways misogyny and abuse were baked into the organization's DNA by its founder, Keith Raniere. Told through the story of former DOS member India Oxenberg, "Seduced" somehow packed more of an emotional punch into four episodes than "The Vow" did into nine. — Emma Gray

"Seduced" is on Starz.

"The Plot Against America"

HBO

"The Plot Against America" had the unfortunate coincidence of debuting the same week that America became aware of the COVID-19 pandemic. While we all endlessly doomscrolled for updates, a show with this name didn't exactly feel like the right thing to check out. And that's a shame, as the series is arguably the best crafted of anything all year and looks cinematic all the way through. The show is based on a Philip Roth novel and focuses on an alternate history of America in which a fascist becomes president in 1940. The story centers on a Jewish family living in a Jewish community in the leadup to this event and its eventual fallout. — Todd Van Luling

"The Plot Against America" is on HBO and HBO Max.

"Unorthodox"

Anika Molnar/Netflix

To get a glimpse of a community that keeps itself tucked away from the rest of the world is a narrative gift, and that's what "Unorthodox" gave viewers during quarantine when it dropped on Netflix. The story follows Esty, a young Hasidic woman who lives in Brooklyn's Satmar community. For her, the confines of Hasidic traditions are stifling, as is her marriage, so she sets in motion a plan to flee to Berlin. Whether or not you are familiar with ultra-Orthodox Judaism, Esty's story is fundamentally a story about the very human desire for freedom. — Emma Gray

"Unorthodox" is streaming on Netflix.

"High Fidelity"

Hulu

Unlike most products of Hollywood's remake/reboot industrial complex, Hulu's series adaptation of the 2000 movie (both based on the 1995 novel) was the rare remake that was actually additive and doing something fresh, as my colleague Zeba Blay wrote when it premiered in February. The series doesn't just swap out John Cusack for Zoe Kravitz and Chicago's Wicker Park for Brooklyn's Crown Heights, and leave it at that. It takes those changes, fills them in with context and gives Kravitz's Rob much more complexity. In addition to Kravitz, who has long deserved a more fully realized role like this, the series is also a great showcase for Da'Vine Joy Randolph, who deserves a show of her own. Sadly, Hulu did not renew the show for a second season, which reportedly was supposed to be all about Randolph's character, Rob's friend and employee Cherise. Reboots and remakes will inevitably continue, but hopefully, their creators will take note of what "High Fidelity" did so well. — Marina Fang

"High Fidelity" is on Hulu. Read more about it here.
RELATED…
Related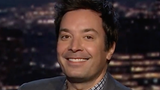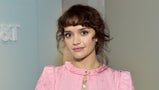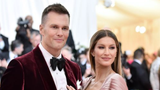 Trending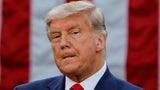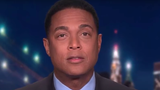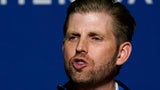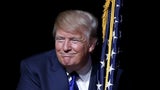 Source: Read Full Article