Gal Gadot has finally shared her thoughts on the widely panned "Imagine" video she created earlier this year, defending it as something meant to be "good and pure."
The "Wonder Woman" star spoke to Vanity Fair for its November issue and was asked about the video, which went viral in the early days of the coronavirus pandemic, in which she — alongside Kristen Wiig, Natalie Portman, Zoe Kravitz, Will Ferrell, Mark Ruffalo, James Marsden, Sarah Silverman, Amy Adams, Norah Jones, Kaia Gerber and others — sang John Lennon's "Imagine."
Critics lambasted the video and argued that the celebrities involved would have been more helpful to those suffering from the effects of the pandemic if they had simply donated money.
"Sometimes, you know, you try and do a good deed and it's just not the right good deed. I had nothing but good intentions and it came from the best place, and I just wanted to send light and love to the world," Gadot told Vanity Fair, adding that Wiig, her "Wonder Woman 1984" co-star, helped make the video a "who's who" of celebrities. 
"I started with a few friends, and then I spoke to Kristen [Wiig]. Kristen is like the mayor of Hollywood. Everyone loves her, and she brought a bunch of people to the game. But yeah, I started it, and I can only say that I meant to do something good and pure, and it didn't transcend."
View this post on Instagram
We are in this together, we will get through it together. Let's imagine together. Sing with us ❤ All love to you, from me and my dear friends. #WeAreOne ……. #KristenWiig #JamieDornan @labrinth @james_marsden @sarahkatesilverman @eddiebenjamin @jimmyfallon @natalieportman @zoeisabellakravitz @siamusic @reallyndacarter @amyadams @leslieodomjr @pascalispunk @chrisodowd @hotpatooties #WillFerrell @markruffalo @norahjones @ashleybenson @kaiagerber @caradelevingne @anniemumolo @princesstagramslam
A post shared by Gal Gadot (@gal_gadot) on
Gadot went on to say that her attitude on things can "sometimes" get her "in trouble," and explained her outlook on life.
"There is something that I've learned to say, which is, 'I don't disagree with you, but' — so basically I'm disagreeing with you," she said. "So I adapted. I just came to the conclusion: I do me, you do you. I'd rather have you not liking me at this moment than not saying my truth."
Gadot's comments on the video come a few months after another actor, Jamie Dornan, spoke out about his own involvement. 
The "Fifty Shades of Grey" star was self-aware about the situation, noting that it wasn't a good look for viewers to see that those in the video "had escaped to their second home."
"There's too much acreage in the background, too many beautiful trees swinging, clearly by an ocean, that sort of craic. I was quite aware of that whenever I was doing it, [I just tried] to make it normal," he said in an interview with the "Tea With Me" podcast.
Dornan added that he thought Gadot "was trying to do a good and kind thing and just got nailed for it."
"I just got dragged along with it, but listen, what are we going to do?" said Dornan.
Related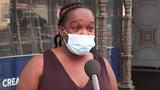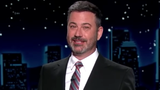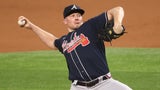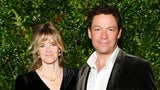 Trending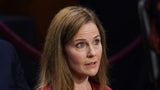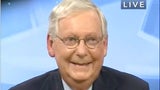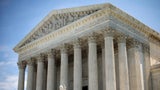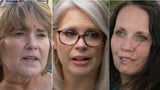 Source: Read Full Article