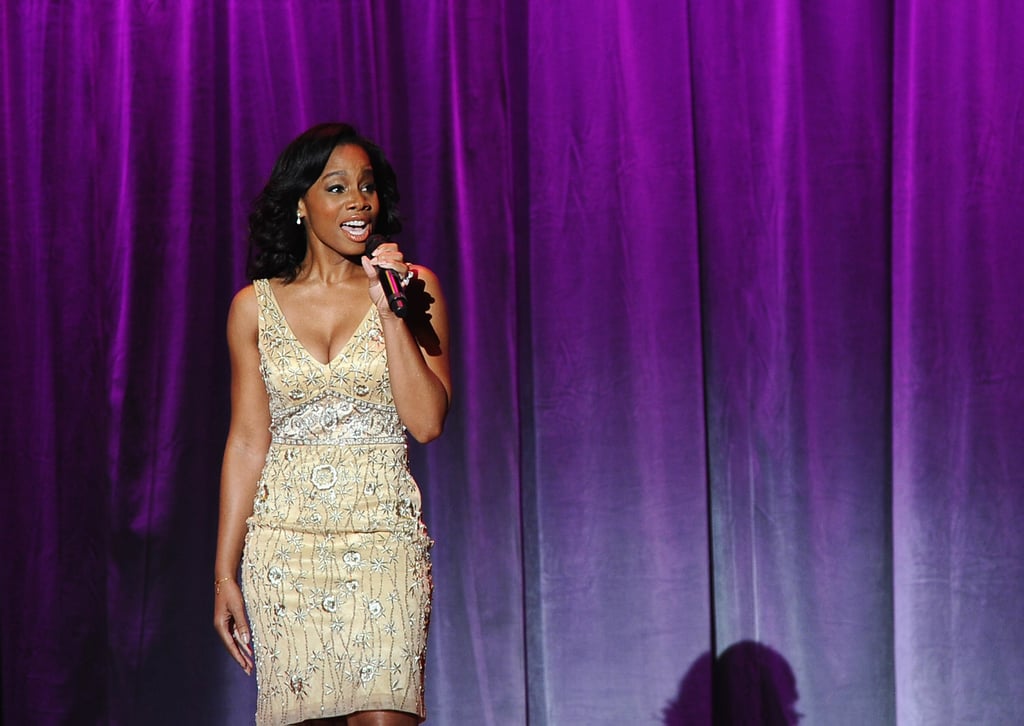 Anika Noni Rose's Singing Voice Is Like Pure Magic — She Is a Disney Princess, After All

Netflix's Jingle Jangle: A Christmas Journey features a stellar cast of singers, including Anika Noni Rose. In the musical — which came out on Nov. 13 — the actress plays Jessica Jangle, the daughter of mastermind inventor and toy maker, Jeronicus Jangle. In addition to heartwarming story, the movie features several show-stopping performances from the talented cast.
If you're like me, the moment Anika Noni Rose opened her mouth to sing "Make It Work" with Forest Whitaker, you wanted to listen to even more of her songs. Her voice is like actual magic. Although, that shouldn't come as too much of a surprise. She did voice Tiana in The Princess and the Frog, so she's literally Disney royalty. Plus, she has an impressive musical theater background, starring in the Dreamgirls movie and the Broadway production of Caroline, or Change, which earned her a Tony. Watch more of her performances ahead.
Source: Read Full Article