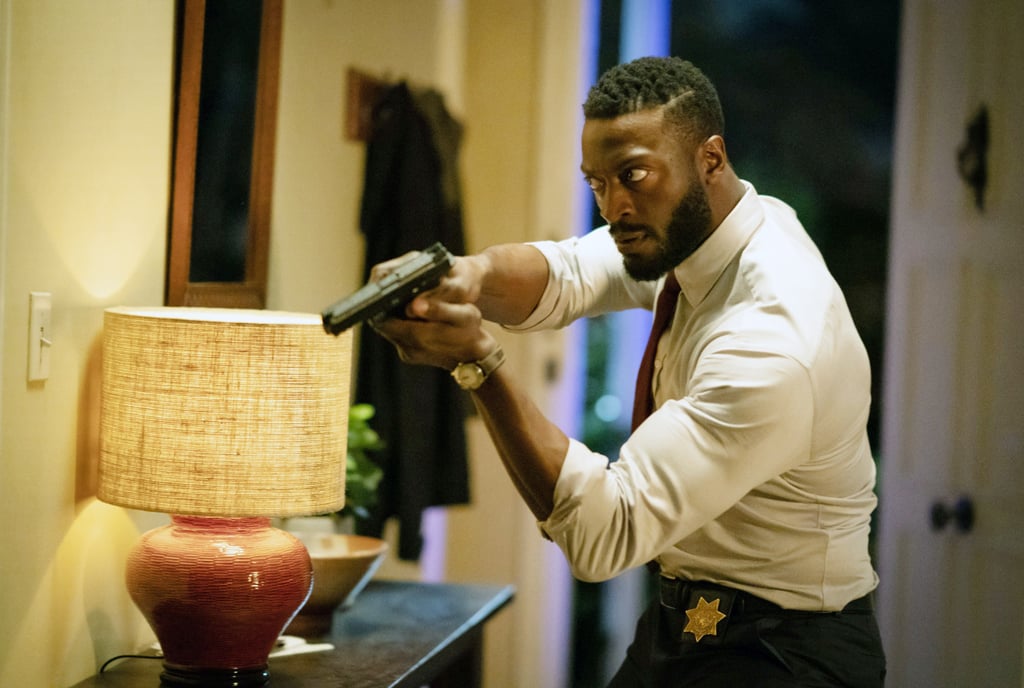 Aldis Hodge's Arms in The Invisible Man. That's It. That's the Headline.

I am not, nor will I ever be, a horror-movie person. For reference, I refused to answer my landline at home for weeks after watching When a Stranger Calls in middle school, and even Scary Movie 4 gave me nightmares. Pathetic, I know. So when my roommate asked if I wanted to watch The Invisible Man with her once it dropped on streaming sites early due to the coronavirus outbreak, I pulled a Randy Jackson and said, "Hah, that's gonna be a no for me, dog."
A few days after that interaction, however, I had a change of heart. It was my first social-distancing Friday night, I had already FaceTimed all the friends I could think of, and I was overcome with a sudden stroke of courage, thanks to a glass of Sauvignon Blanc and sheer boredom. I looked at my roomie and said, "Let's do this," before renting The Invisible Man on Amazon Prime, cozying up with a blanket, and preparing to scream my head off.
Source: Read Full Article