Considering we are dealing with a once-in-a-century pandemic, it's understandable if you're having trouble focusing on holiday shopping.
Don't worry. Celebrities are here for you.
Yes, many stars of TV, film, music, sports and social media have their own branded products that might make perfect gifts for the fans on your list. 
Our very extensive sampling, below, includes everything from celeb-branded booze to celeb-branded makeup and celeb-branded CBD.
Oh, and don't forget the celeb-branded clitoral stimulator.
We promise you'll appreciate these celebrity ideas more than, say, a video of a bunch of the famous singing "Imagine."
Megan Thee Stallion Blue Jeans

FashionNova.com

Megan Thee Stallion made a lot of green this year in the music world. Now she's expanding her empire to include, among other things, a new line of blue jeans.

Joe Rogan CBD Beverage

KillCliffCBD.com

You knew podcast host and comedian Joe Rogan would come out with his own CBD beverage. And you were right.

Dwayne Johnson Tequila

Teremana.com

Dwayne Johnson is hoping to rock the liquor world with his own line of tequlia.

Lily Allen Sex Toy

Womanizer.com

It's common for celebs to have their own wines, weed or CBD brands. The singer Lily Allen is going even further with her own sex toy. Viva la difference!

Martha Stewart CBD

ShopCanopy.com

Martha Stewart's latest addition to her product line — CBD goodies — is more in the category of house weed than housewares, but that's still a good thing.

Kate Hudson Green Powder

ToBeInBloom.com

Kate Hudson is going a different route with a line of green powder, perfect for when you want to add vitamins to your smoothies.

Post Malone Rose Wine

Greg Reego

Post Malone is hoping his new rose wine makes a big splash.

Serena Williams 'S' Dress

SerenaWilliams.com

Serena Williams is taking a swing at fashion with her stylish "S" Dress.

Jim Belushi Blues Brothers Pre-Rolls

Photo courtesy of The Green Solution

Actor Jim Belushi's latest project isn't a sitcom or a movie — it's a line of joints inspired by his late brother John's classic film "The Blues Brothers."

Metallica Whiskey

BlackenedWhiskey.com

Metal band Metallica now has its own brand of whiskey called "Blackened" that, in fairness, is actually a pleasant dark brown color.

Selena Gomez Ice Cream

SerendipityBrands.com

Selena Gomez's new ice cream brand takes cookies-and-cream to a new level.

HIlary Duff Baby Gift Box

HappyLittleCamperBaby.com

A lot of women who watched "Lizzie McGuire" as tweens are now having kids of their own — and Hilary Duff is there with a box of curated baby gifts.

Alicia Silverstone My Kind Organic Vitamins

GardenOfLife.com

Actor Alicia Silverstone isn't clueless about health, so she created a line of organic vitamins that come in both gummies and sprays.

Rashida Jones Glasses

ZenniOptical.com

If seeing is believing, actor Rashida Jones believes you'll enjoy these glasses she's curated. 

Cameron Diaz Wine

DrinkAvaline.com

Cameron Diaz's newest project is Avaline, a vegan-friendly wine created with entrepreneur Katherine Power.

Emma Chamberlain Coffee

ChamberlainCoffee.com/

Anyone who follows YouTuber Emma Chamberlain knows she's a fan of iced coffee. So, having her own brand of java is definitely on-brand.

Pierce Brosnan Tequila

DonRamonle.com

All the martinis Pierce Brosnan drank while playing James Bond must have left him shaken and stirred, because now he has his own line of tequila.

Nicki Minaj Moscato Wine

MyxFusions.com

Rapper Nicki Minaj is bubbling over with excitement about her new moscato wines.

Conor McGregor Whiskey

ProperWhiskey.com

MMA champion Conor McGregor is celebrating his Irish background with a proper Irish whiskey, appropriately called Proper No. Twelve.

Geoffrey Zakarian Wine Collection

WineInsiders.com

Food Network star and celebrity chef Geoffrey Zakarian had a grape time creating his own wine collection.

John Schneider CBD

JohnSchnederCBoD.com

Former "Dukes Of Hazzard" star John Schneider isn't driving the General Lee, but hopes to drive sales for his new CBD brand.

Paris Hilton Holographic Phone Case

Case-mate.com

Paris Hilton is adding a little pizazz to phone cases by making them holographic. And a grateful world rejoices.

Terrell Davis CBD Drink

DrinkDefy.com

Hall of Fame football star Terrell Davis is hoping to score in the cannabis space with a line of CBD soft drinks.

Dave Franco Really Thin Wallet

Breadband.com

Actor Dave Franco could thicken his bank account with this new product: a really thin wallet.

Nile Rodgers Bulova Watch

Bulova.com

Nile Rodgers is one of the greatest rhythm guitarists in R&B history. Naturally his Bulova watch is also good at keeping time.

Candace Cameron Bure Christmas Ornament

Dayspring.com

Since Hallmark Channel heroine Candice Cameron Bure is probably on your TV during the holidays, why not keep her on the tree with this Christmas ornament.

Kimora Lee Simmons Lip Gloss

BabyPhatBeauty.com

Model and fashion designer Kimora Lee Simmons is putting her money where her mouth is — in the form of lip gloss.

Sarah Jessica Parker Wine

InVivoXSip.com

A lot of celebrities have their own branded wines. But what about Sarah Jessica Parker? The answer is yes.

Mark Cuban

ThreeCommas.com

Mark Cuban is stepping out of the "Shark Tank" and into the wardrobe business. His Three Commas brand offers hats and shirts. The brand name references his billions, not his love for grammar.

Tori Spelling Wine Collection

Marc Olivier Le Blanc for Hall Wines

Tori Spelling not only makes the most entertaining Lifetime movies ("Mother, May I Sleep With Danger" is a classic), but she's also a bit of a wine connoisseur with her new line of curated vinos.

Paul Feig Gin

Artingstallsgin.com

Director Paul Feig wants to help you gin up some holiday fun with his own line of gin.

Ashli Haynes Candles

Etsy.com

When Ashli Haynes isn't starring on the BET series "Twenties," she works on StarMagicbyAshli, a line of intentional candles, including one promising to "permanently remove obstacles from the path of your desires."

Luis Gerardo Méndez Ojo de Tigre Mezcal

CasaLumbre.com/ojo-de-tigre

Mexican actor Luis Gerardo Méndez's latest project is Ojo de Tigre, which is not a film, but a brand of tequila.

Liza Koshy Cosmetics Collection

CestMoi.com

When actor Liza Koshy isn't starring in films or YouTube clips, she keeps busy promoting her new cosmetics line.

Boosie Badazz CBD Male Enhancer

Rapper Boosie Badazz has his own CBD line. But unlike other celeb CBDs, Badazz pitches his as a "male enhancer."

Diddy Ciroc White Grape

Ciroc.com

The hip-hop mogul known as Diddy has long had his own booze brand, Ciroc. His latest addition to the liquor lineup is a version of vodka made with white grapes.

J. Balvin Buchanan 12-Year-Old Whisky

BuchanansWhisky.com

Reggaeton singer J. Balvin hails from Colombia, but his whisky? Strictly Scotch.

Suzanne Somers Peppermint Creme Body Butter

Photo by Cindy Gold for SuzanneSomers.com

Actor Suzanne Somers popularized the Thigh Master. Her latest product is less strenuous: Peppermint Creme Body Butter.

Boys II Men Wine

Pavle Janjic for HarmonyWines.com

Considering that Boys II Men made some of the 1990s' best makeout music, it makes sense they'd want to enhance romance in other ways with their line of imported French wines.

Rickey Thompson What Do You Meme Expansion Pack

WhatDoYouMeme.com

Internet personality Rickey Thompson is maximizing his brand with a personalized expansion pack for the popular game "What Do You Meme?"

Jonathan Cheban

FoodGod.com

Jonathan Cheban is best known for being Kim Kardashian's good friend, but now he is attempting to get known as a "food god" with his own brand of truffle ketchup.

Pat Vegas Redbone Graphic Novel

IDWPublishing.com

You might not know the name Pat Vegas, but you surely know the hit song recorded by his band Redbone: "Come And Get Your Love." The song is still heard regularly, but the band's story as America's first big Native American rock group hasn't been as heralded. That tragedy has been rectified with this graphic novel about the group's history.

Kristen Bell Snack Bars

ThisSavesLives.com

Kristen Bell is hoping her new line of snack bars, ThisSavesLives, provides food for thought about childhood hunger. Each bar sold helps fund lifesaving nutrition for a malnourished kid.

Alex Smith Attitude Is Free Shirt

AttitudeIsFree.com

NFL Quarterback Alex Smith's new clothing line Attitude Is Free donates all proceeds to the Center for the Intrepid, a rehabilitation facility in San Antonio, Texas, that treats amputees and burn victims.

Frank Gehry Hennessy Cognac

Hennessy.com

Famed architect Frank Gehry is known for the curvy lines of his buildings. He applied the same trademark approach to the Hennessy Cognac bottle.

Sublime With Rome Cannabis

Stickevape.com

The rock-reggae band Sublime With Rome is hoping to light up fans with their own personal brand of cannabis.

Torrey DeVitto Tote Bag

TheToteProject.com

"Chicago Med"/"One Tree Hill" star Torrey DeVitto is donating proceeds from her new brand of tote bags to empower survivors and victims of modern day slavery.

Jason DeRulo Vodka

Martin "Depict" Murillo for Bedlam Vodka

Singer-actor Jason DeRulo is hoping to rock the liquor world with his new vodka brand.

Maryse Mizanin Yaupon Tea Moisturizer

VolitionBeauty.com

Professional wrestler Maryse Mizanin is grappling with a side project: Youpon Tea Moisturizer.
Related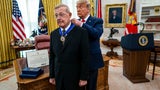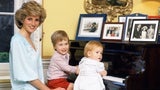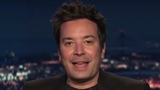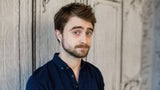 Trending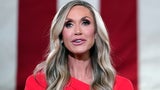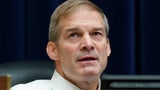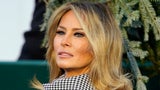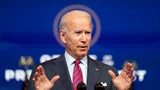 BEFORE YOU GO


Source: Read Full Article