Love photography as much as we do? Sign up for the BuzzFeed News newsletter JPG for behind-the-scenes exclusives from renowned photographers and our hard-hitting photo stories.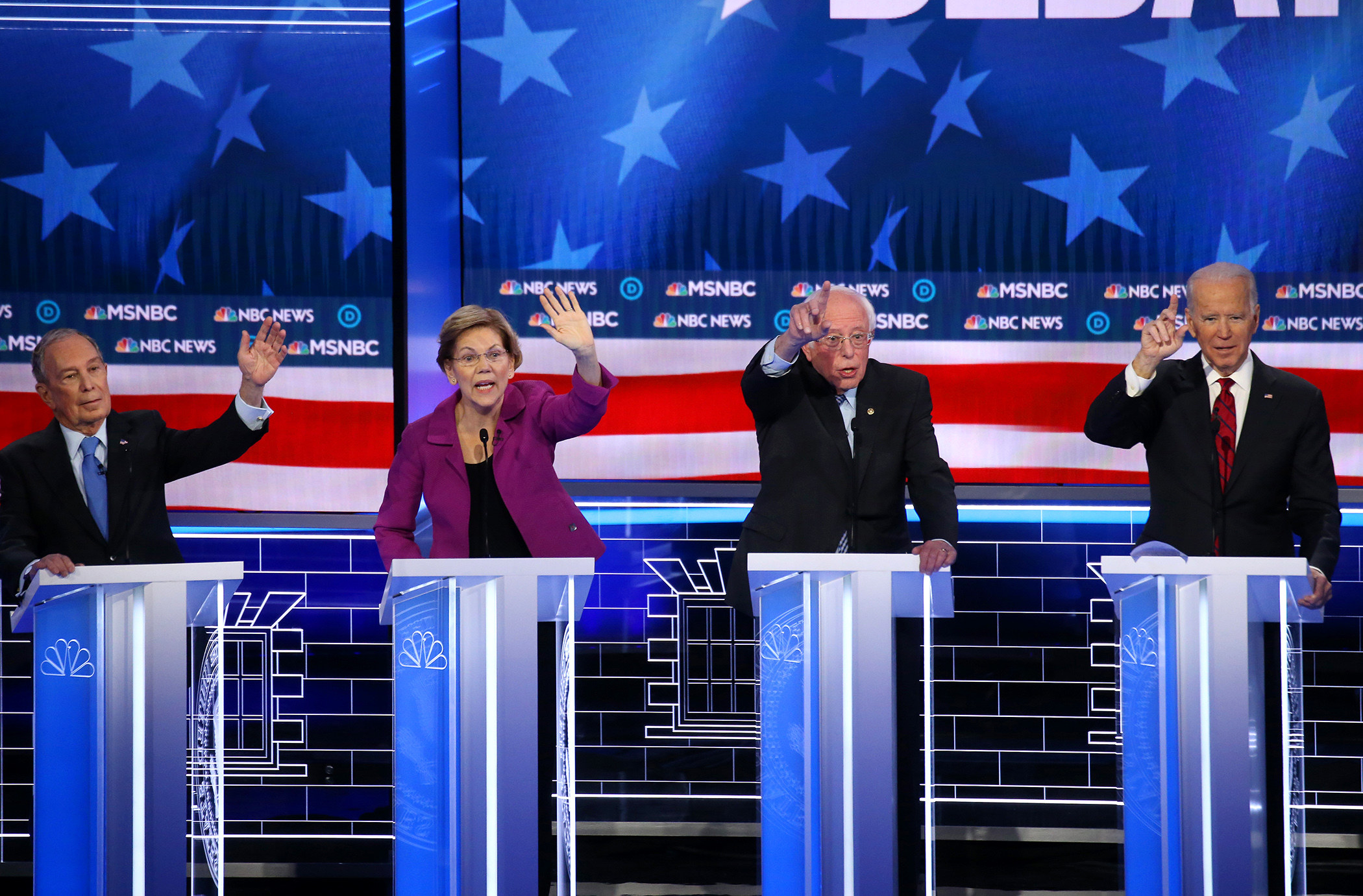 Democratic presidential candidates (L-R) former New York City Mayor Mike Bloomberg, Sen. Elizabeth Warren, Sen. Bernie Sanders, and former Vice President Joe Biden raise their hands for questions during the Democratic presidential primary debate in Las Vegas, Feb. 19.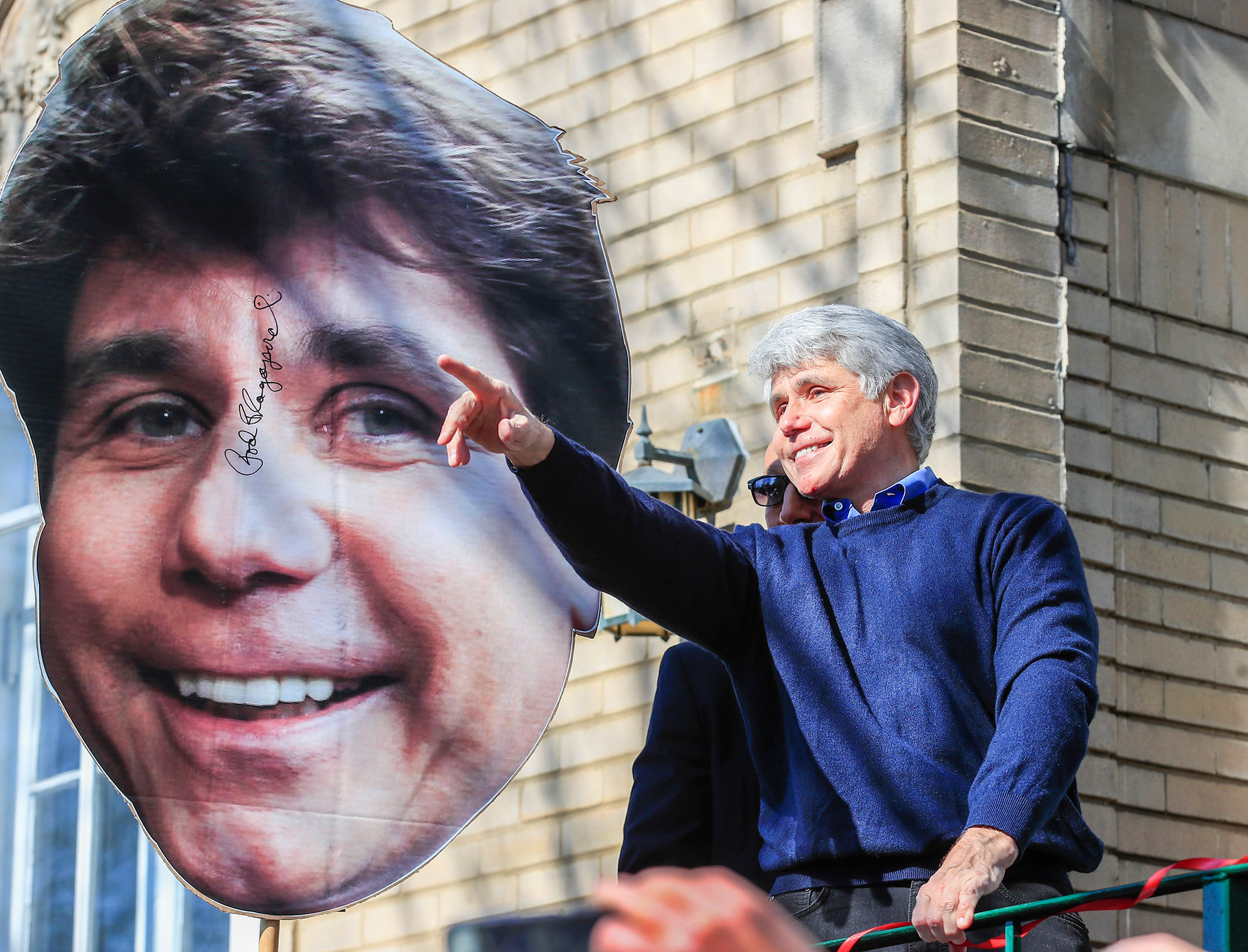 Former Illinois Governor Rod Blagojevich speaks for the first time since his release from federal prison at his home in Chicago, Feb. 19. Blagojevich served eight years of a 14 year federal prison sentence after being convicted of corruption. His sentence was commuted by President Trump on Feb. 18.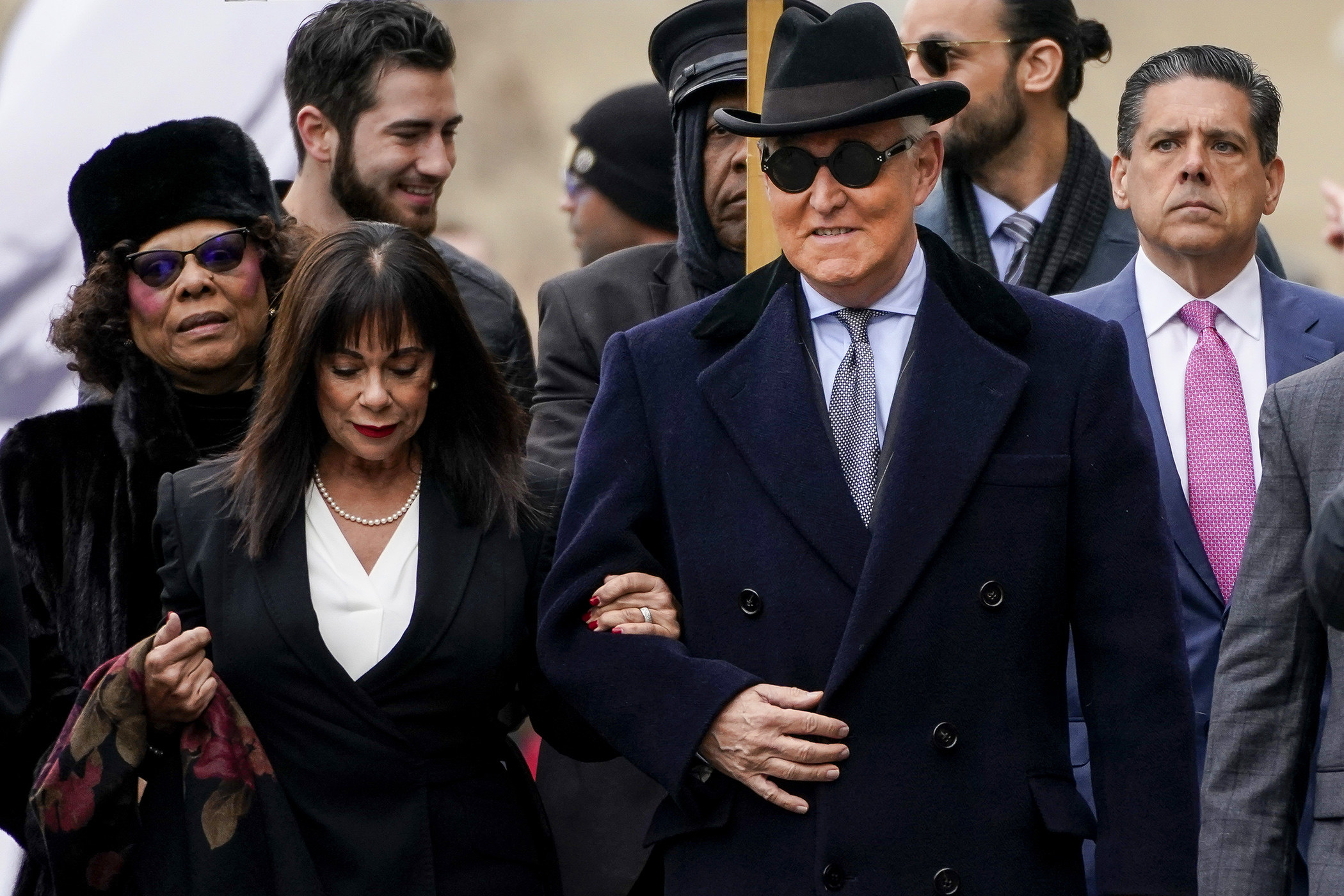 Roger Stone, former adviser to President Trump, arrives with his wife Nydia at the E. Barrett Prettyman courthouse in Washington, DC, on Feb. 20. Stone was sentenced after being found guilty on seven felony counts of obstructing a congressional investigation into Russia's interference in the 2016 election.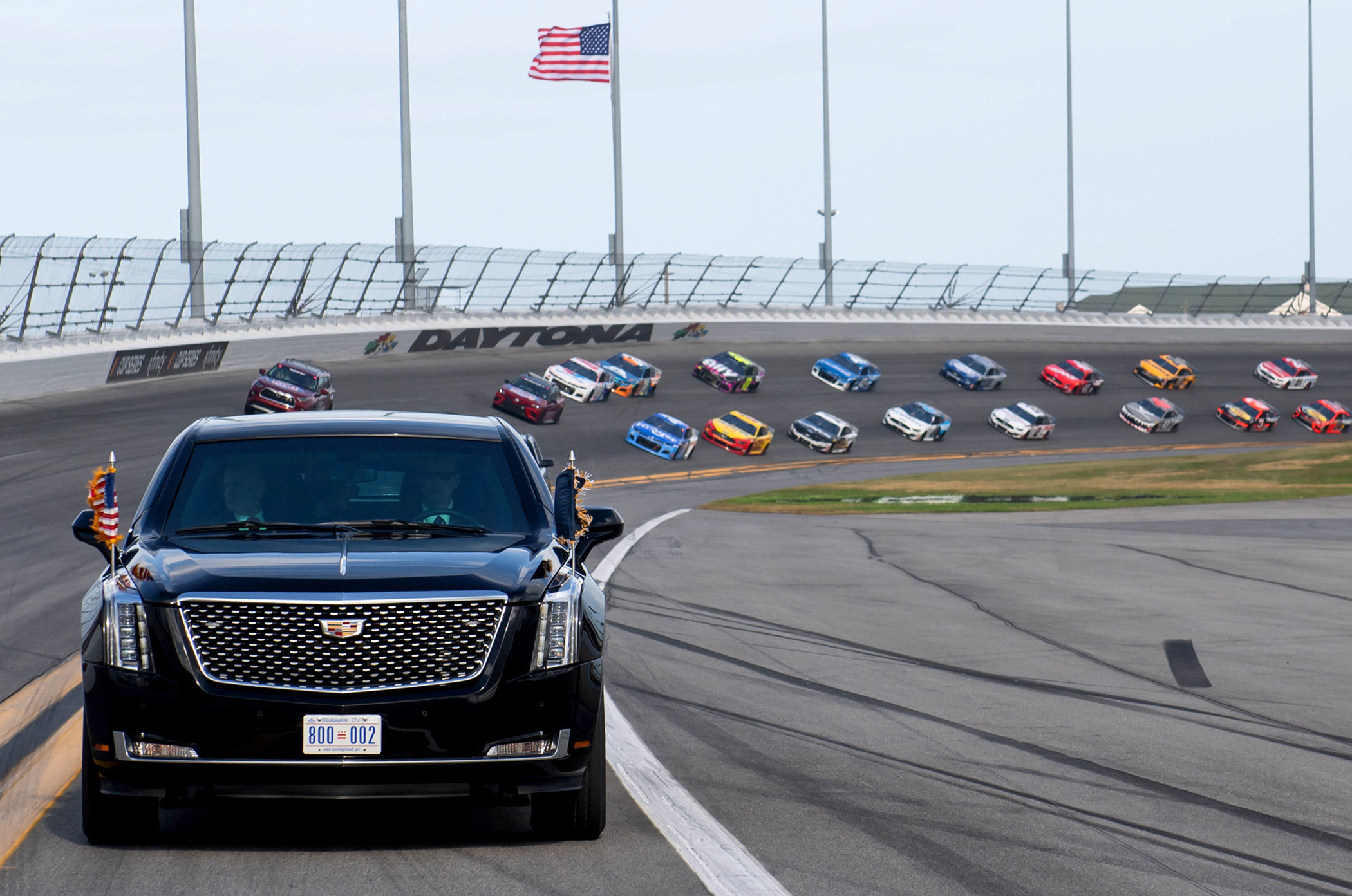 President Trump and First Lady Melania Trump ride in the Presidential limousine as they take a pace lap ahead of the start of the Daytona 500 Nascar race in Daytona Beach, Florida, Feb. 16.
NASCAR Cup Series driver Ryan Newman, 6, wrecks during the final lap of the Daytona 500, in Daytona Beach, Florida, Feb. 17.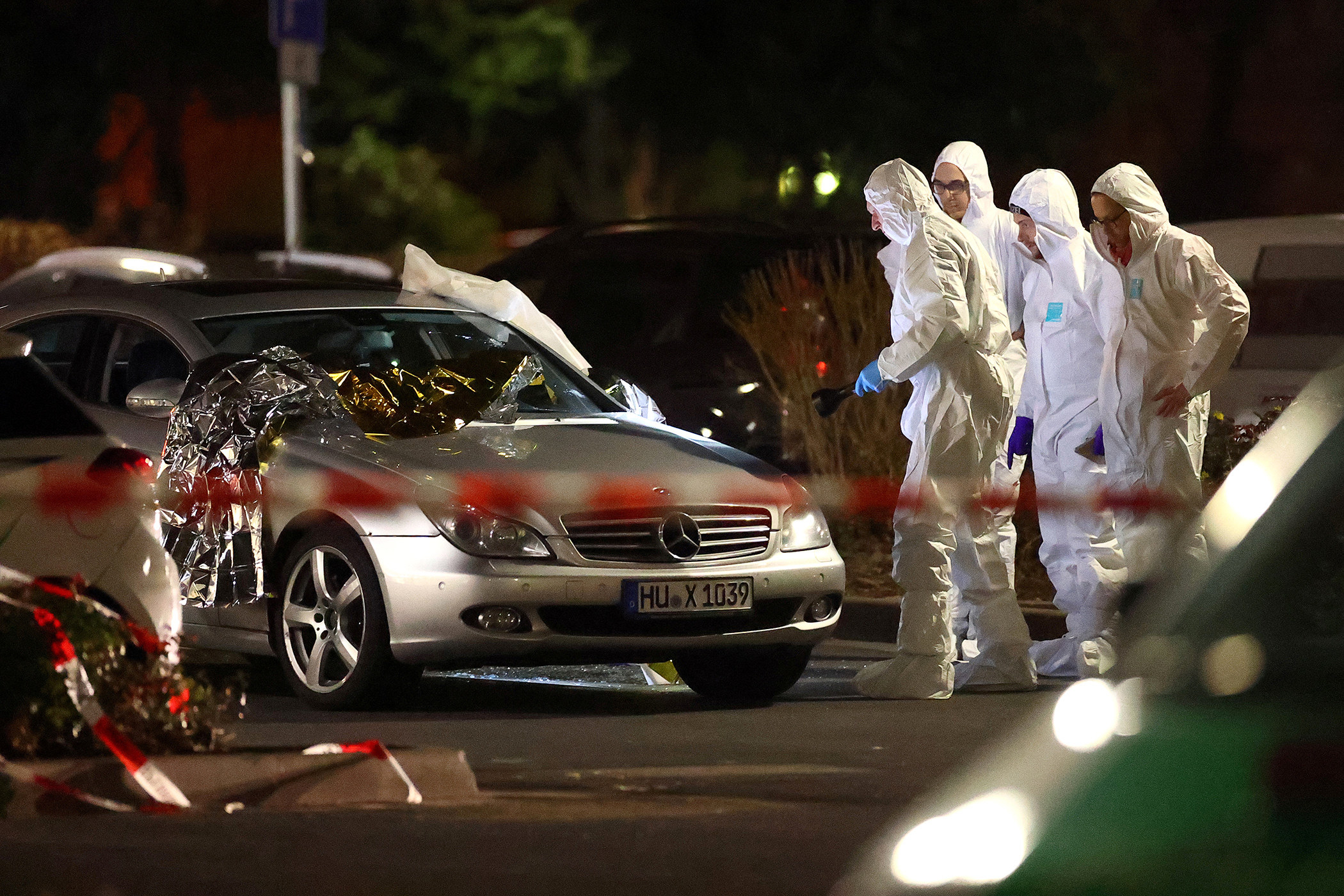 Forensic experts work around a damaged car after a shooting in Hanau, Germany, thagt killed 10 people and targeted minority groups on Feb. 20.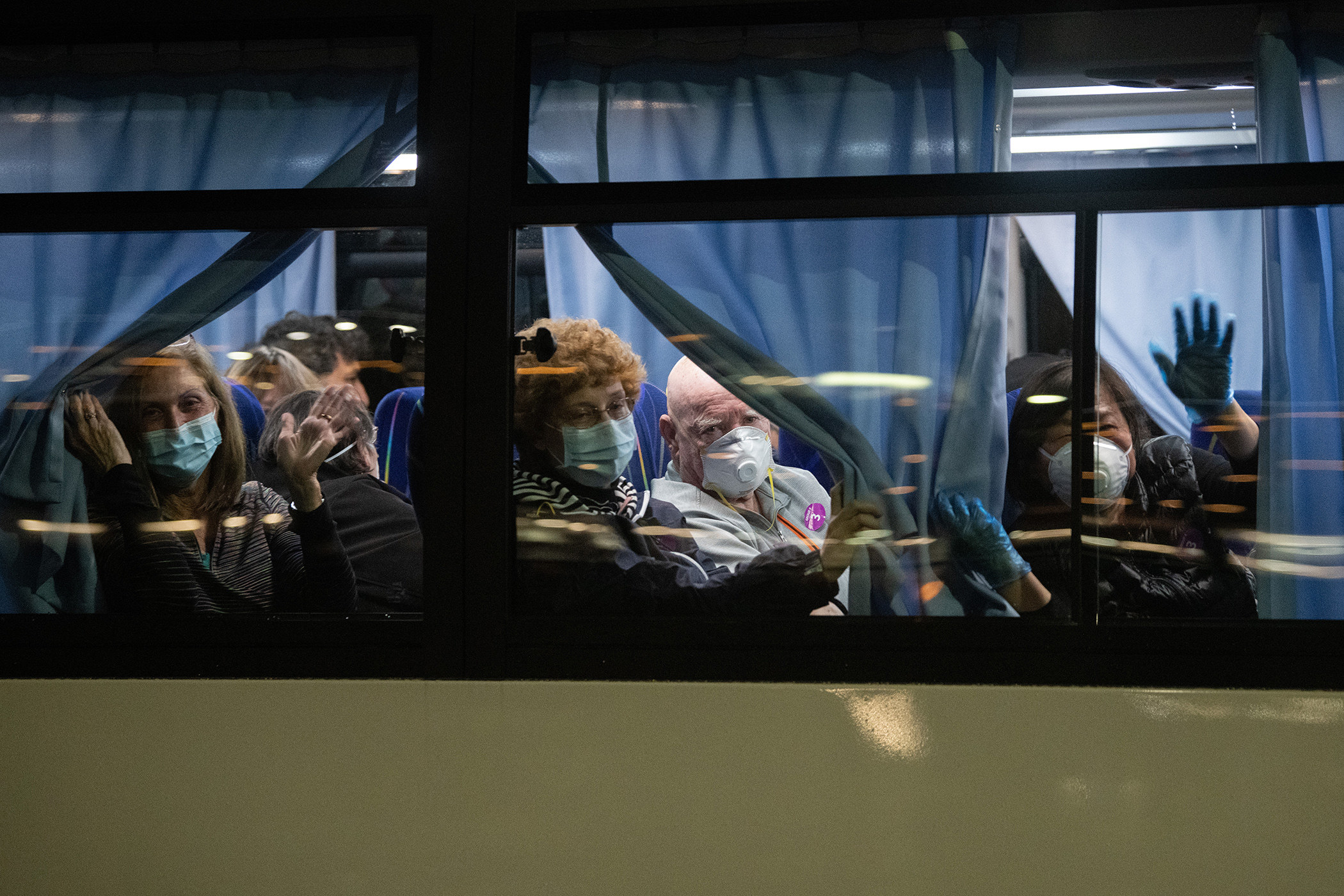 American citizens wave from a bus as they leave a quarantined Diamond Princess cruise ship to return to the United States from Yokohama, Japan, on Feb. 17. The United States has become the first country to offer to repatriate citizens on the Diamond Princess cruise ship where at least 355 passengers and crew onboard have tested positive for the coronavirus.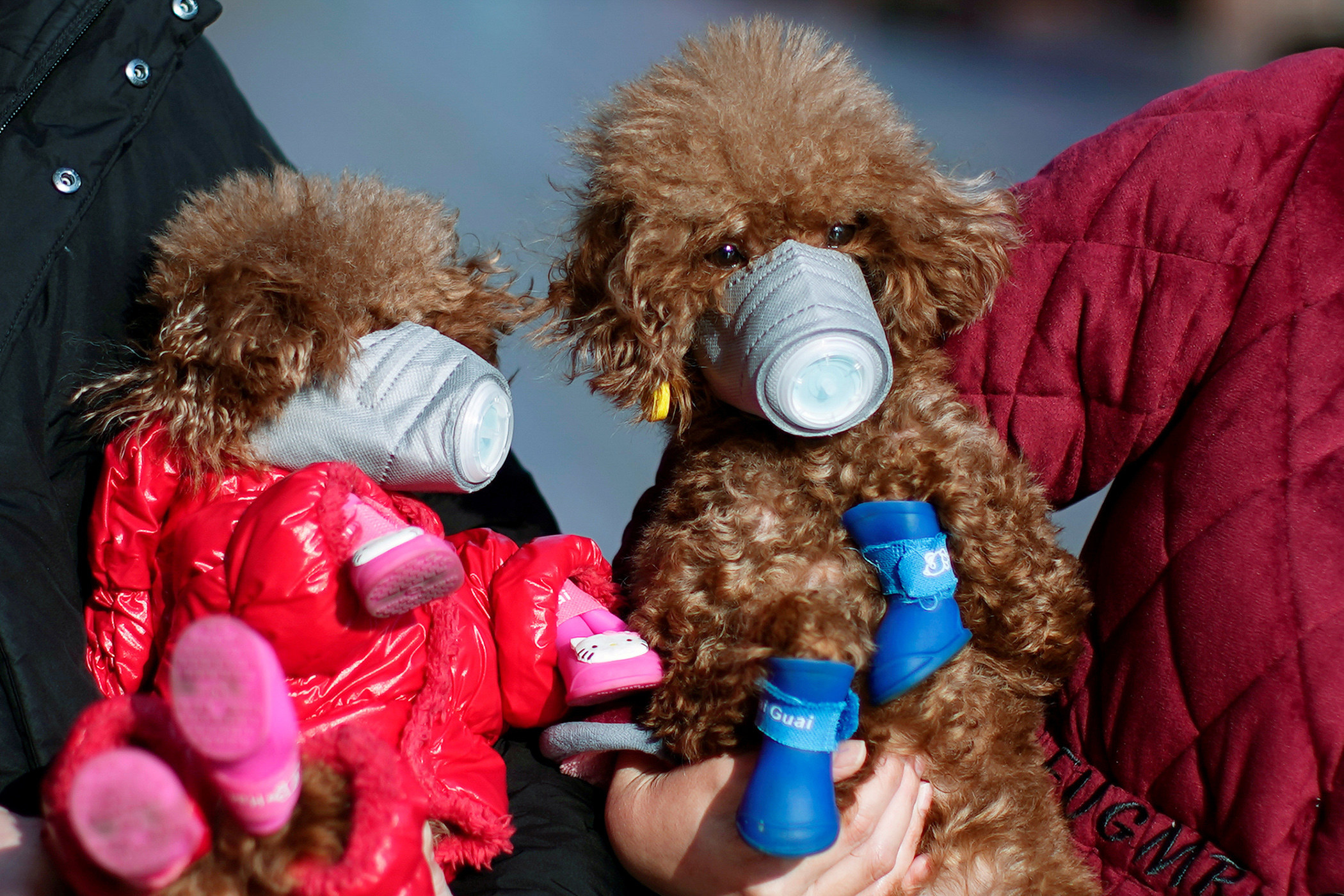 Dogs wear masks in an effort to avoid contracting the coronavirus in downtown Shanghai, Feb. 16.
Women demonstrate during a Valentine's Day protest against femicide outside the newspaper La Prensa in Mexico City, Feb. 14. People staged the protest following the murder of a 25-year-old woman and the publication of graphic photos of her body in newspapers.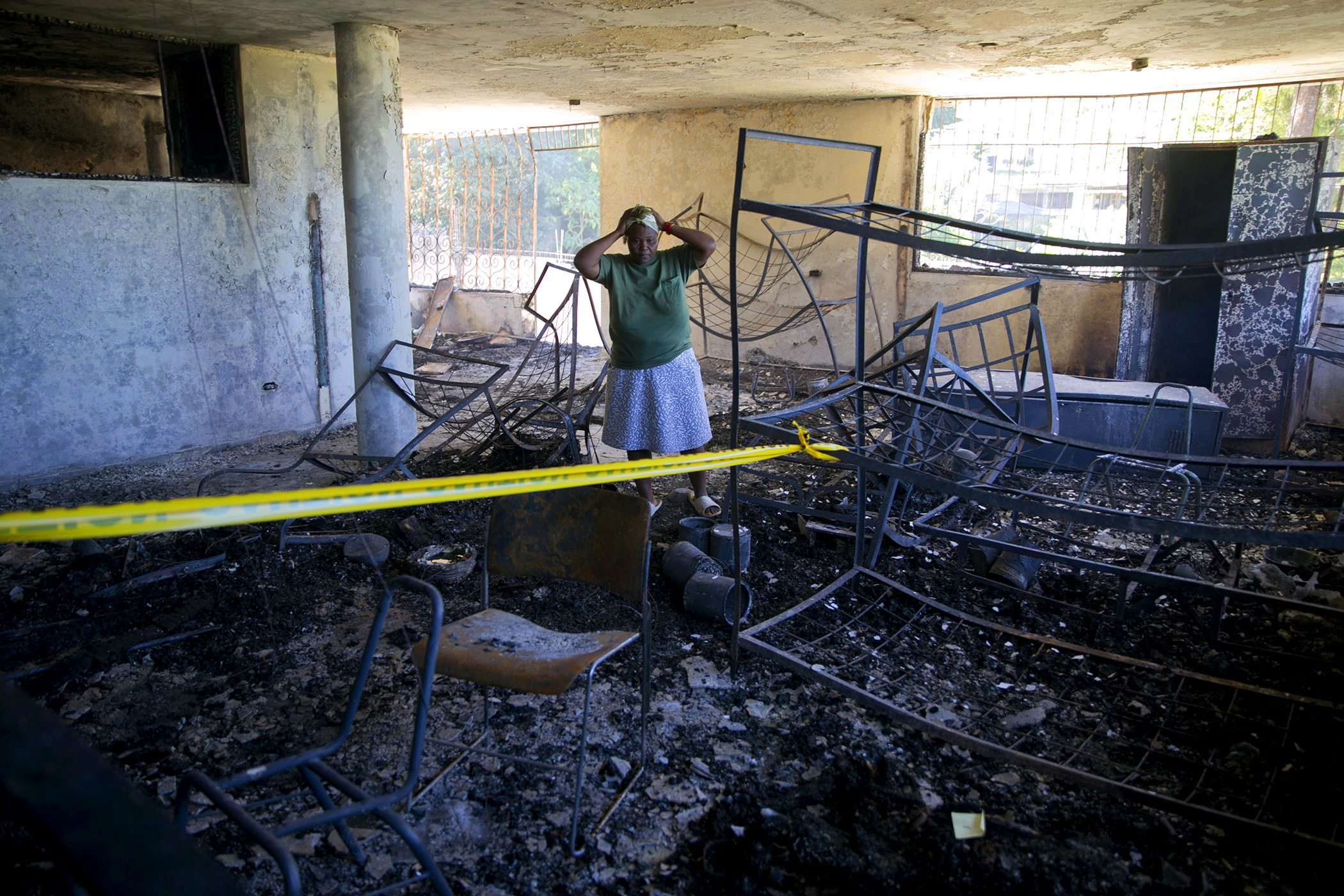 Rose-Marie Louis, a staff worker at the Orphanage of the Church of Bible Understanding, holds her head amid the charred children's home on the outskirts of Port-au-Prince, Haiti, Feb. 14. A fire swept through this orphanage run by a Pennsylvania-based nonprofit group, killing over a dozen children, according to health care workers.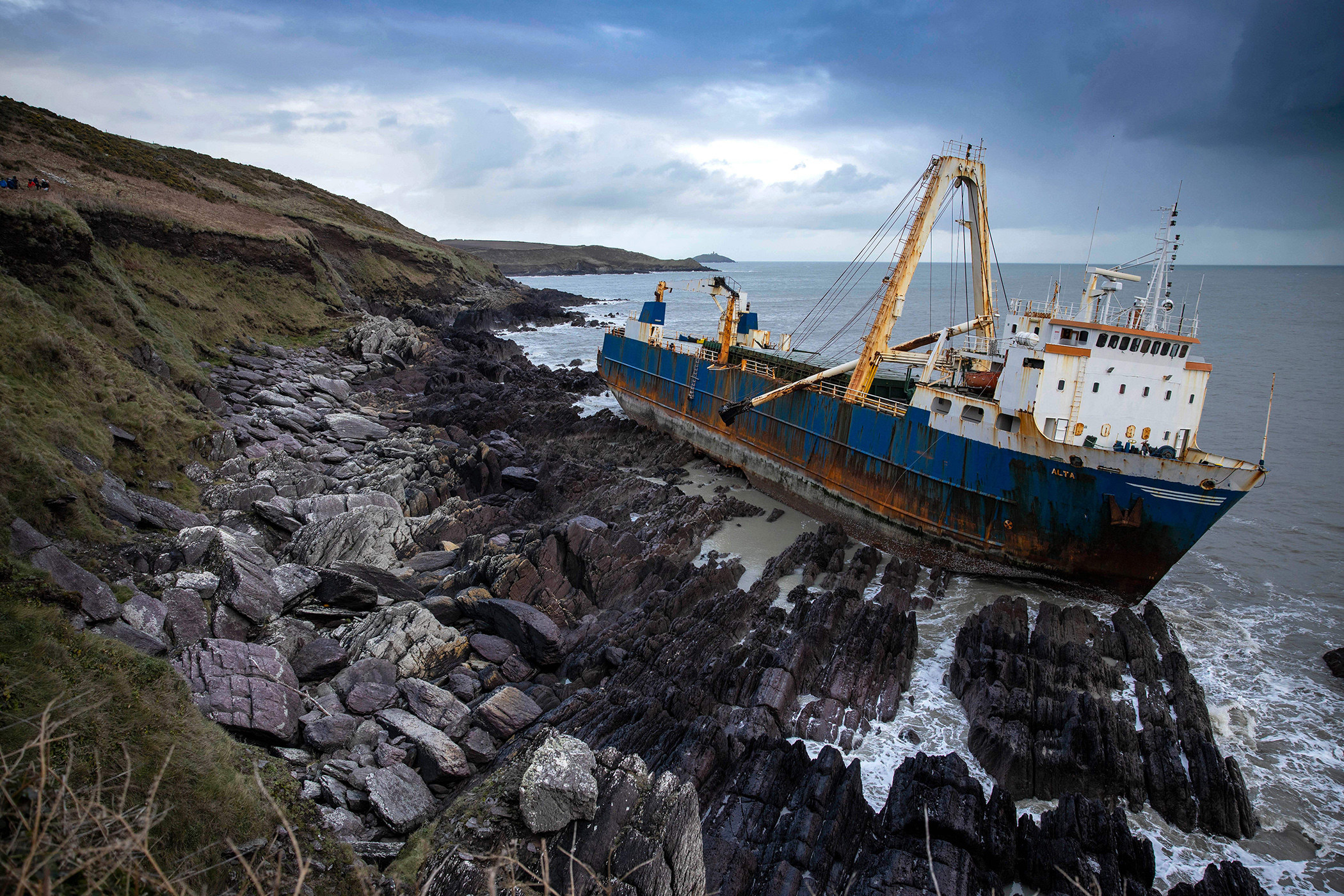 An abandoned cargo ship sits stuck on rocks near the village of Ballycotton, Ireland, Feb. 18. The "ghost ship" drifted without a crew for more than a year and washed ashore on Ireland's south coast in high seas caused by Storm Dennis, the Republic's coast guard said.
People hold placards and banners during a "Fridays for future" protest over climate emergency in Hamburg, Germany, Feb. 21.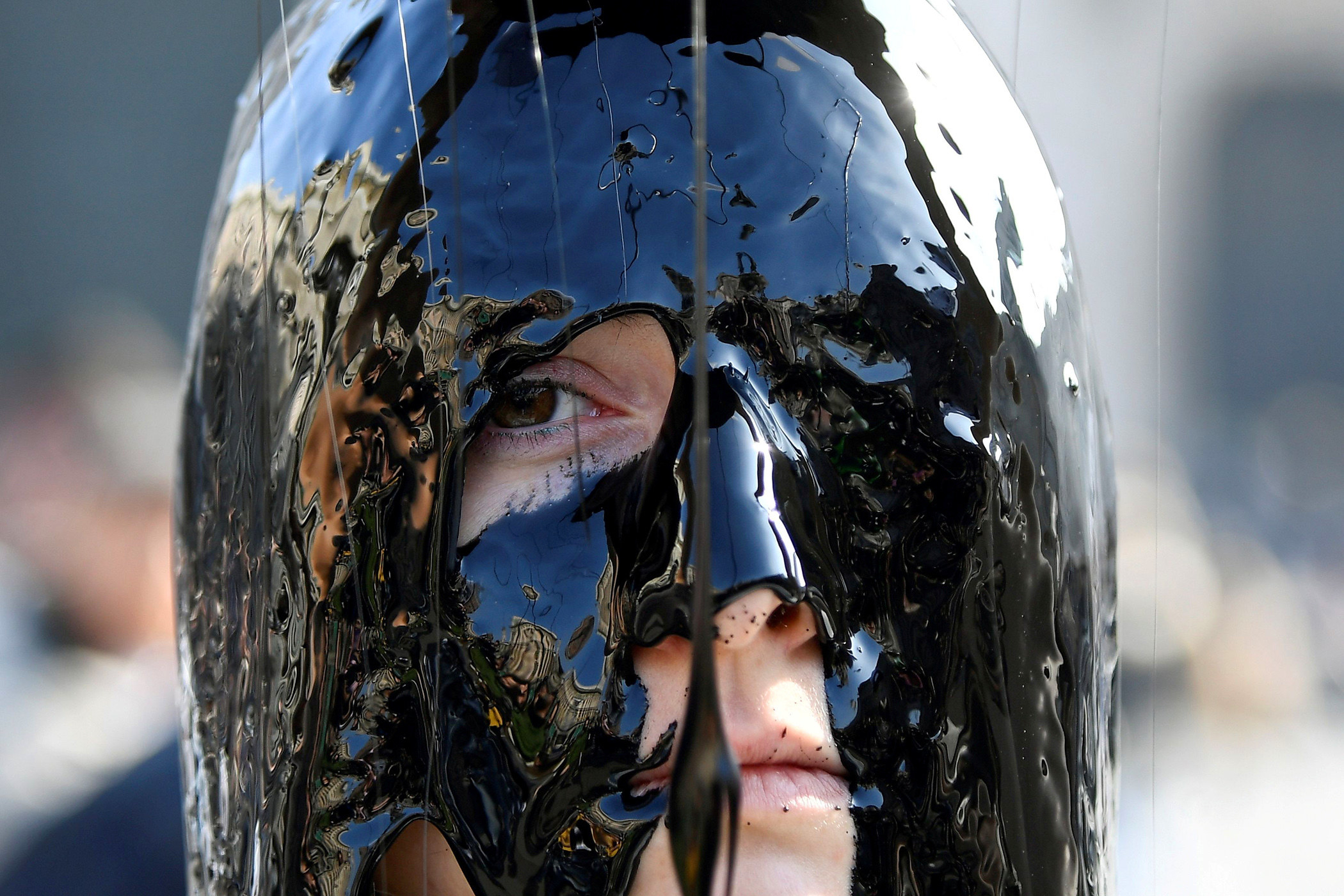 A PETA activist pours black slime over her head as part of a protest against the leather industry ahead of Milan Fashion Week in Milan, Italy, Feb. 18.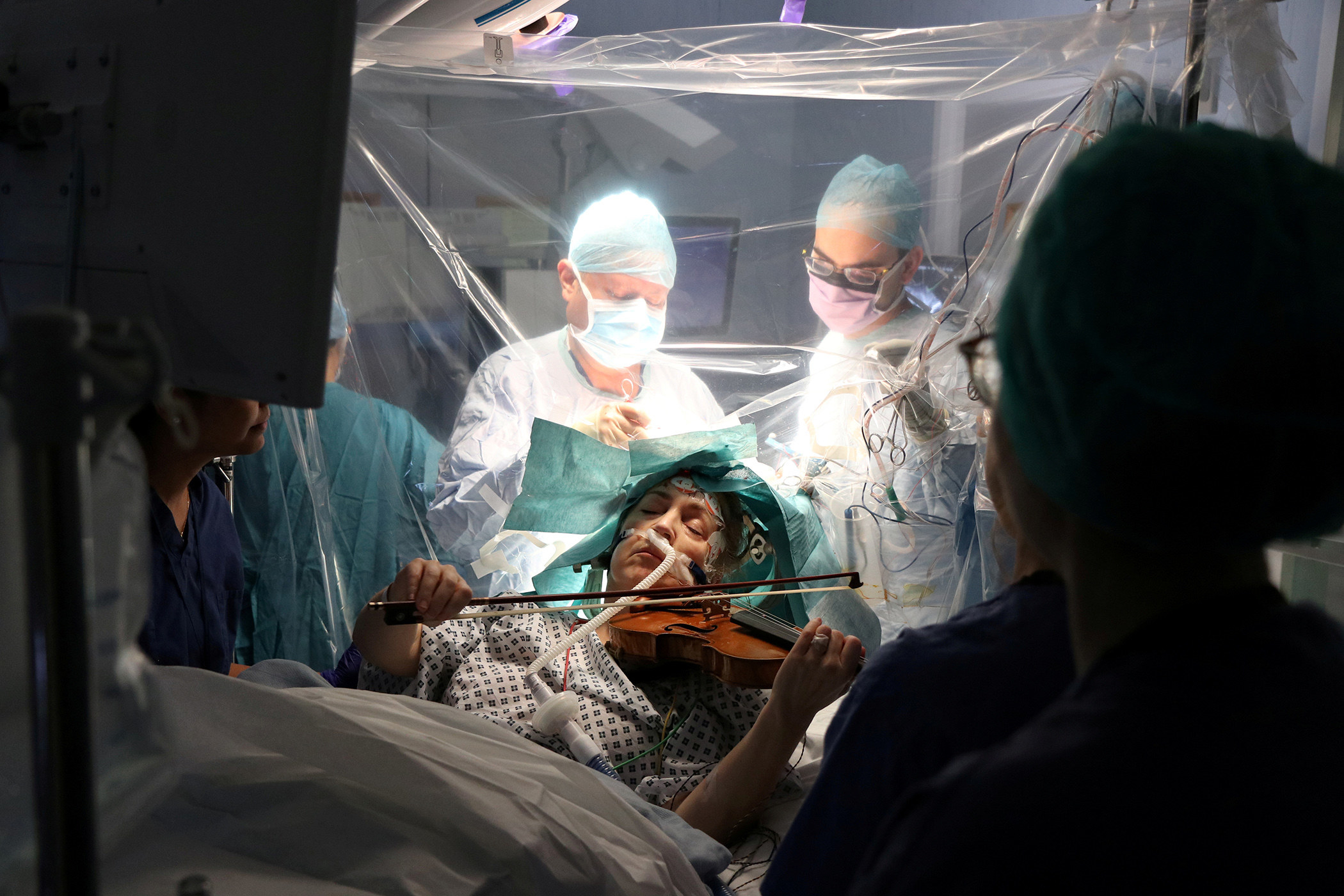 A patient named Dagmar Turner, 53, plays violin while surgeons remove her brain tumour at King's College Hospital in London, Jan. 31.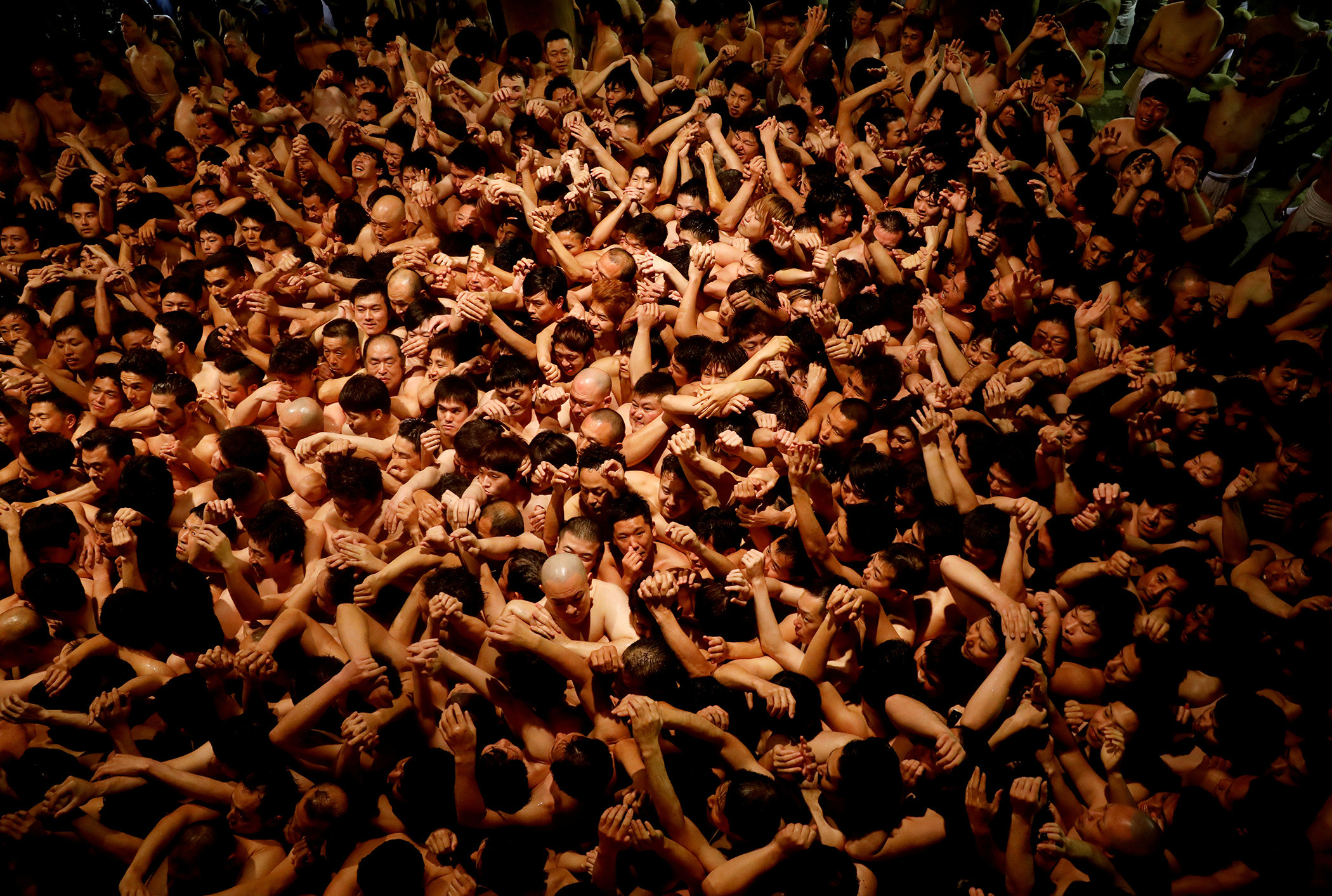 Men dressed in loincloths prepare to snatch a wooden stick called "shingi" tossed by the priest during a naked festival at the Saidaiji Temple in Okayama, Japan, Feb. 15. The person who grabs the wooden stick is considered the luckiest man of the year.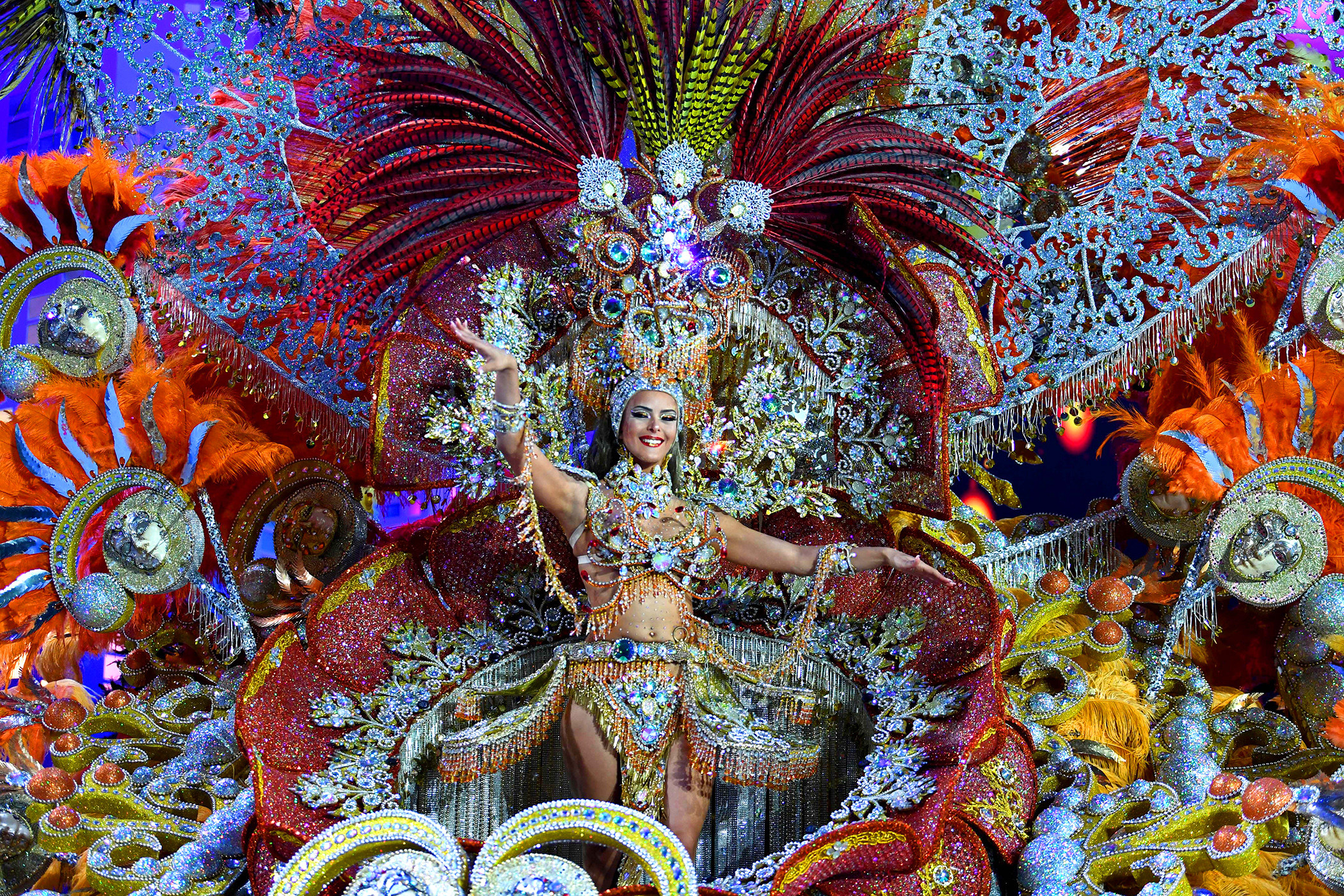 A woman presents her outfit during the Queen of the Carnival pageant contest in Santa Cruz de Tenerife, on the Spanish Canary island of Tenerife, Feb. 19.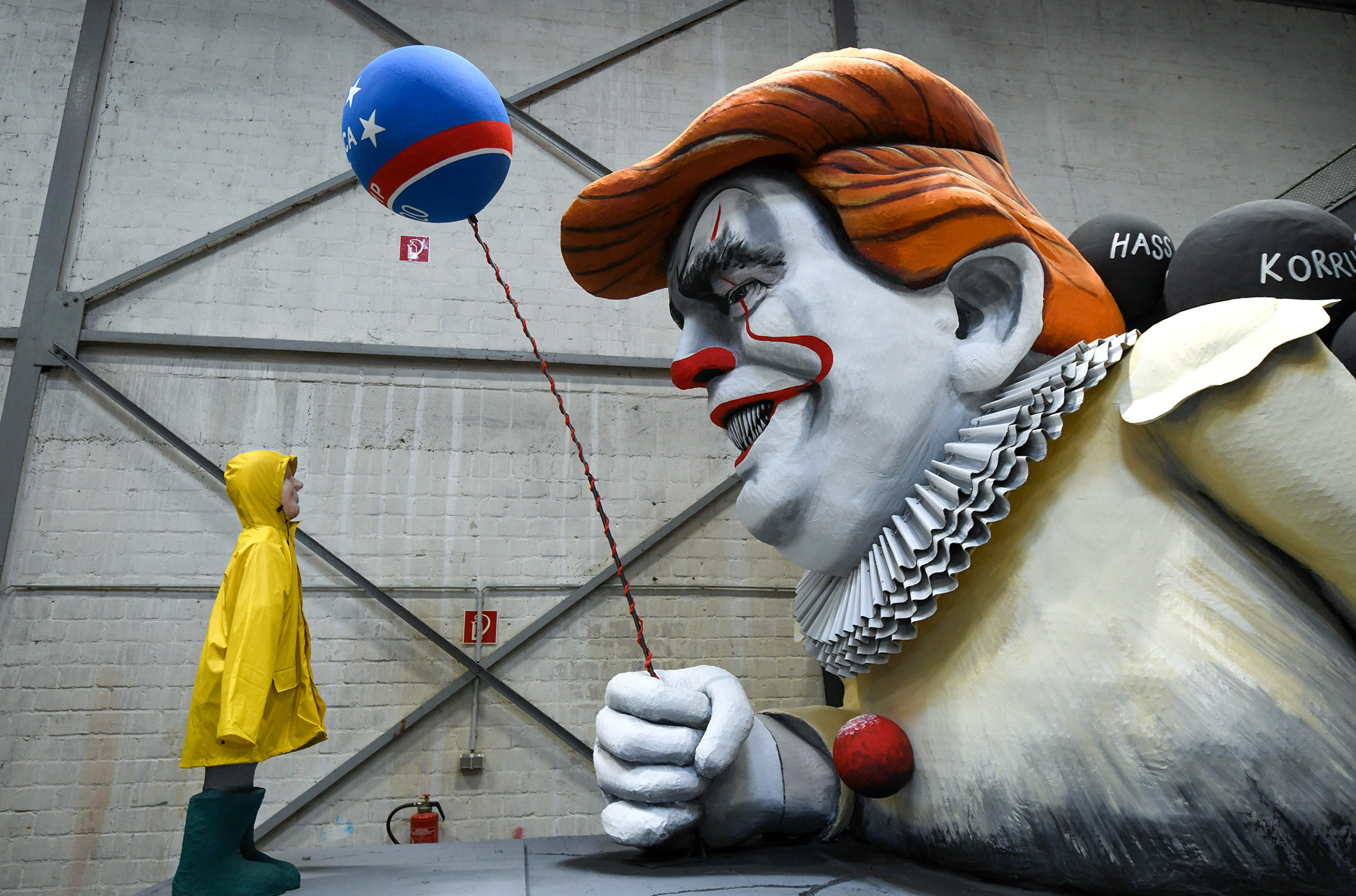 A carnival float depicts President Trump as the horror movie character Pennywise during a presentation of this year's carnival floats in Cologne, Germany, Feb. 18.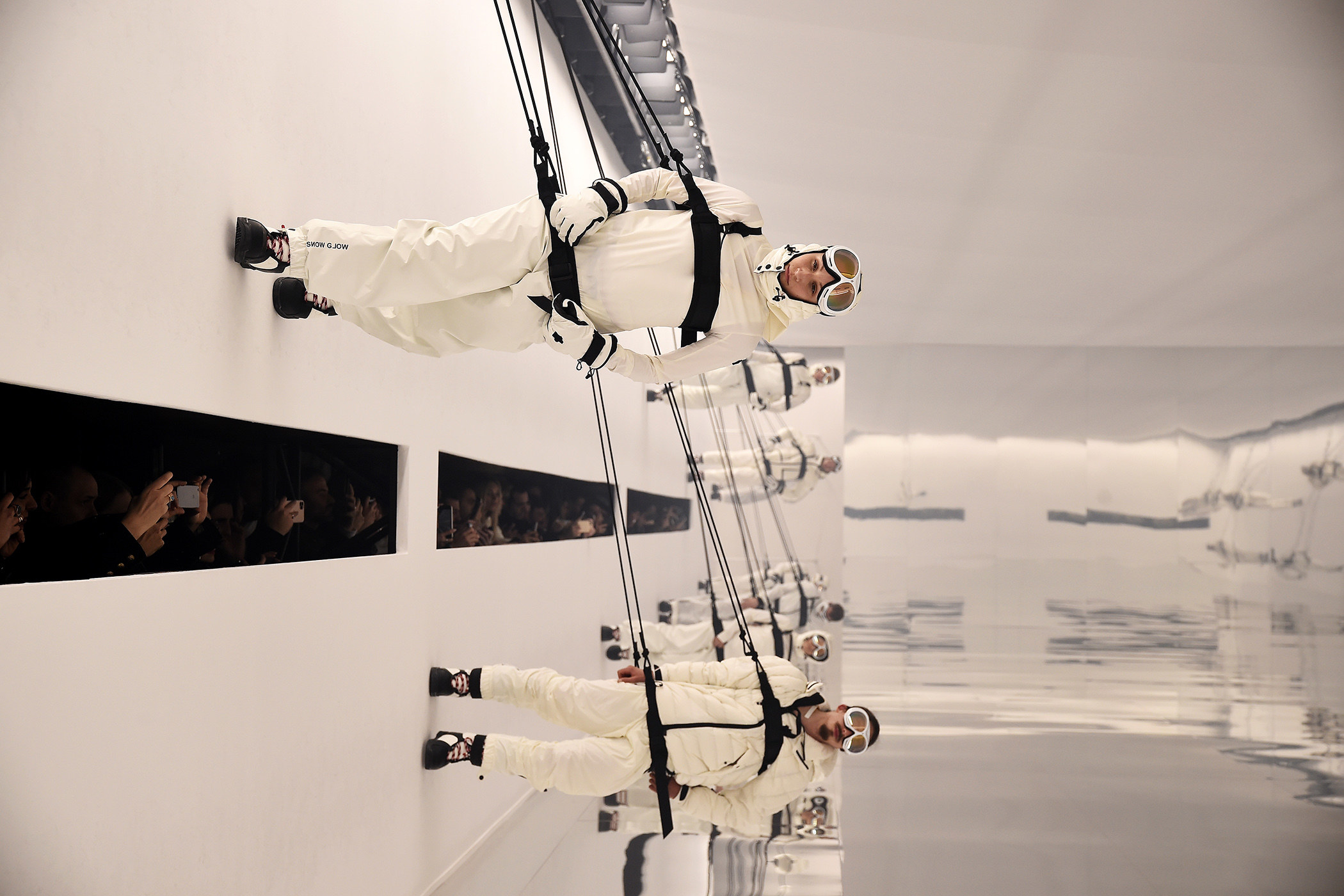 Models walk the runway during the Moncler fashion show as part of Milan Fashion Week, Feb. 19.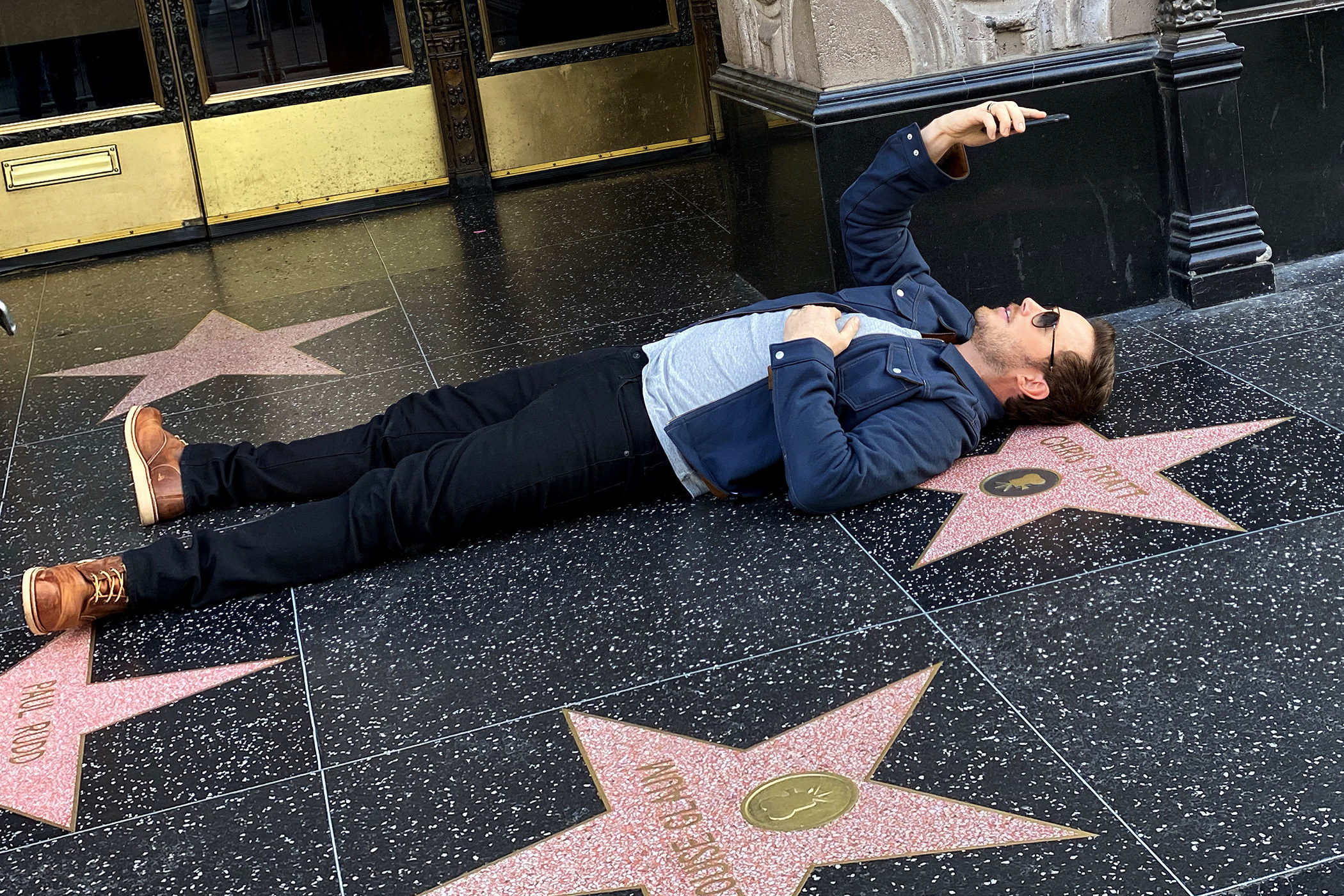 Chris Pratt attends the premiere of Disney and Pixar's "Onward" in Hollywood, on Feb. 18.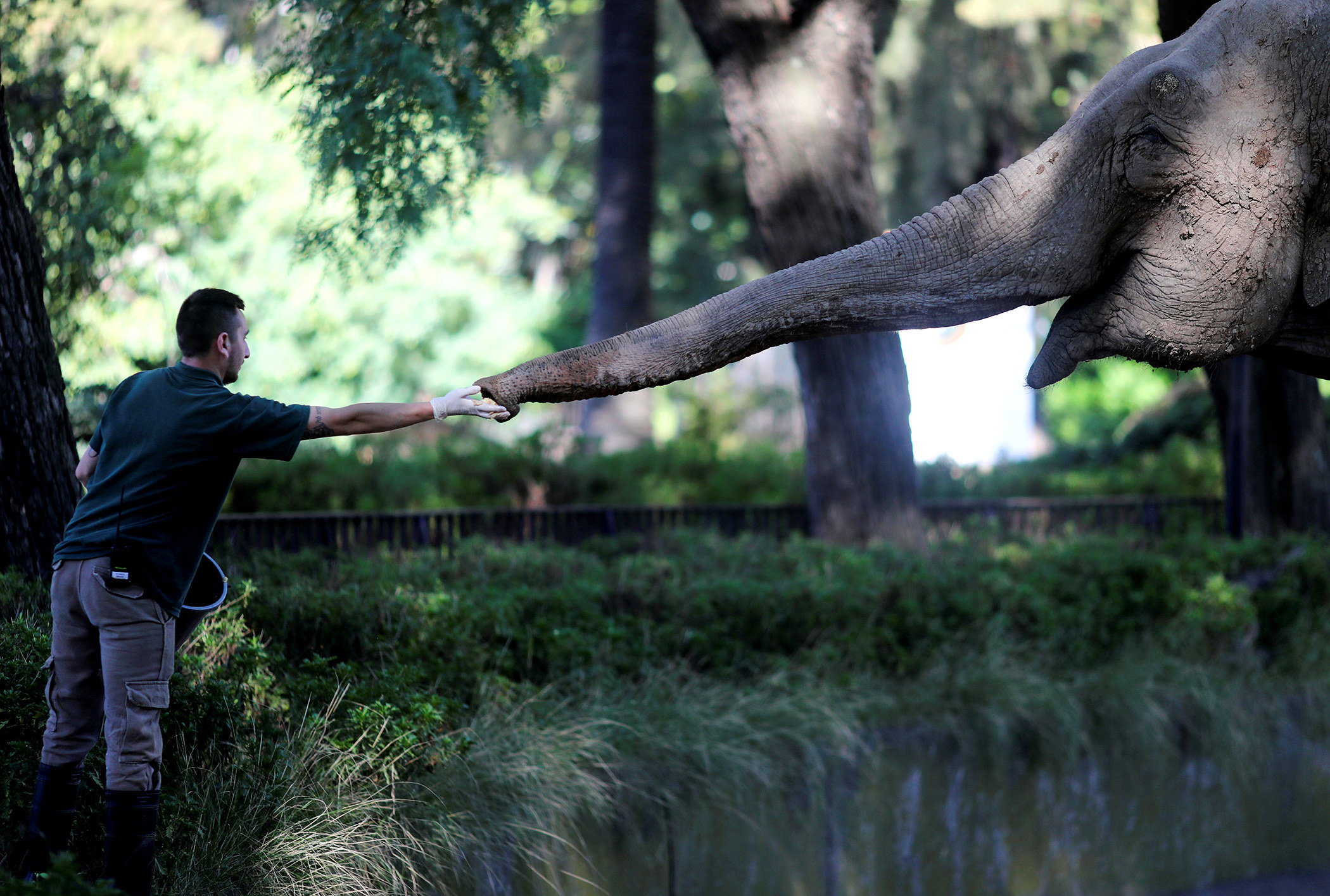 A veterinarian offers apples to a 54-year-old Asian elephant named Mara the Ecopark in Buenos Aires, Feb. 18.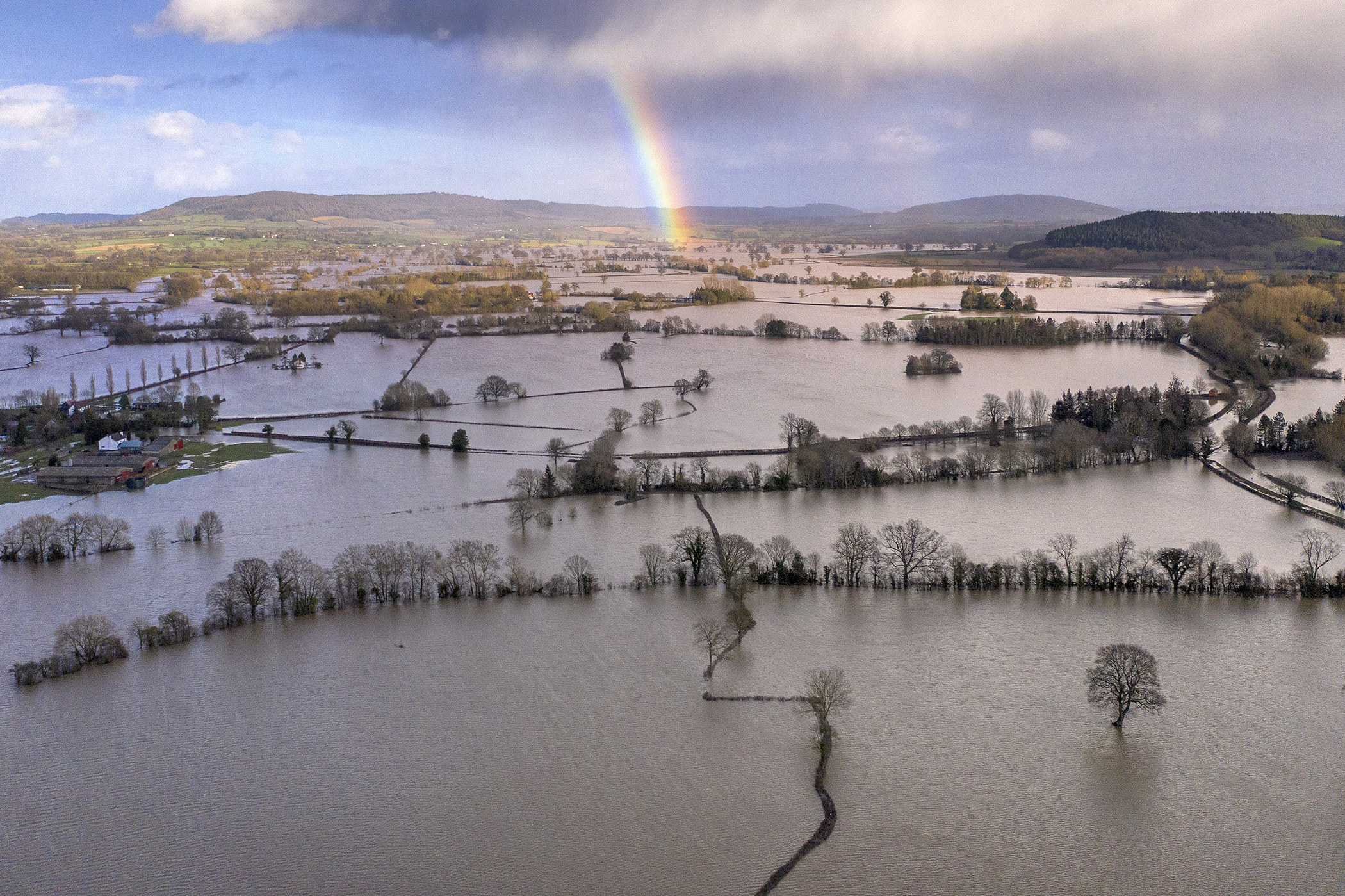 A rainbow appears over flooded fields in Hereford, England, following Storm Dennis on Feb. 17.

China
Gabriel H. Sanchez is the photo essay editor for BuzzFeed News and is based in New York City.

Contact Gabriel H. Sanchez at [email protected]

Got a confidential tip? Submit it here.
Source: Read Full Article