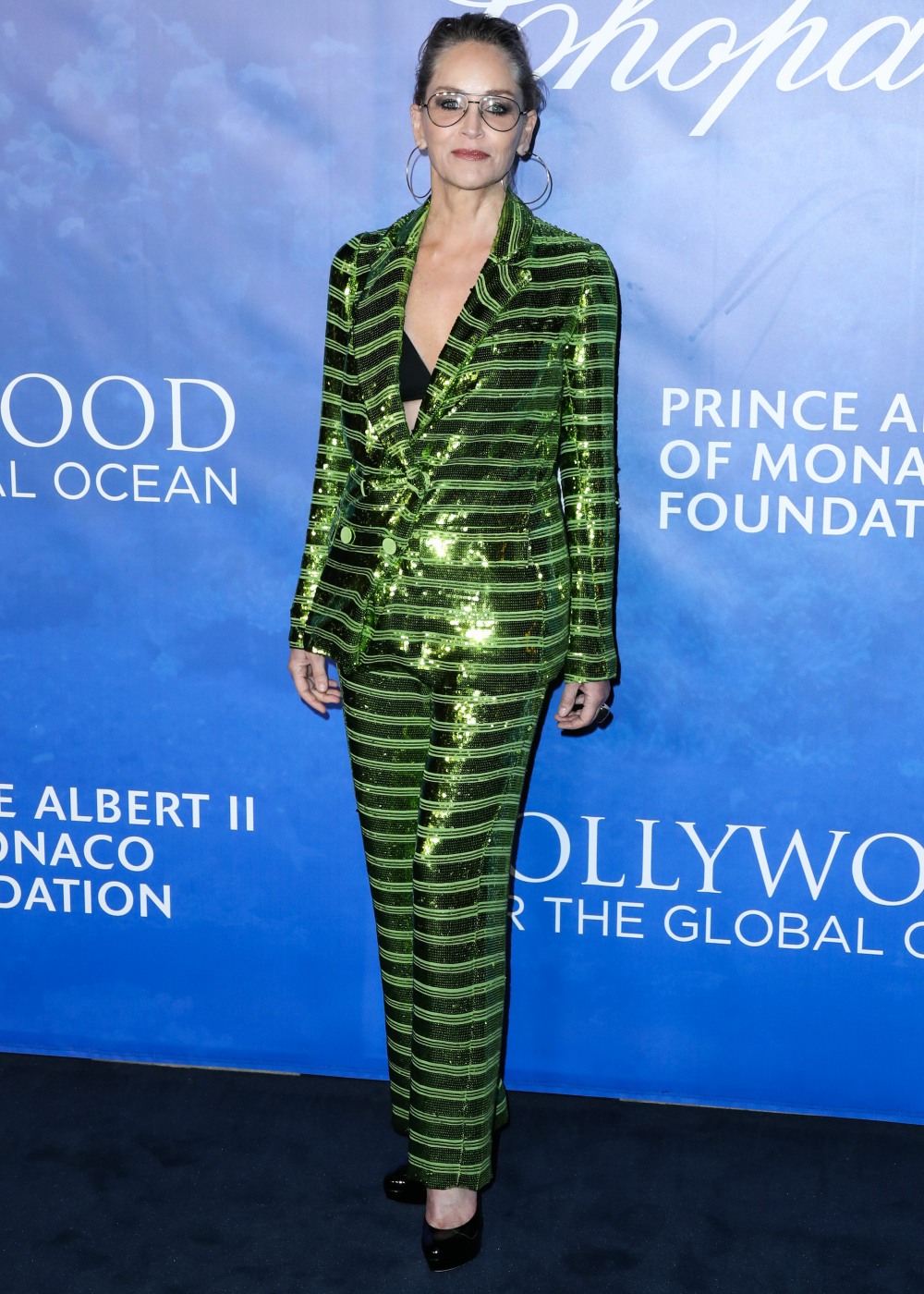 Sharon Stone has a job! She's part of the new Netflix series Ratched, based on the character Nurse Ratched from One Flew Over the Cuckoo's Nest. Louise Fletcher won an Oscar for playing Nurse Ratched in the movie! The movie is really good, and so is the book. I'm not sure what I think of reimagining the movie/book into a series based on the head of the asylum though. Anyway, to promote the series, Sharon spoke to the Telegraph about sexism and harassment in Hollywood, and how she actually feels sorry for Donald Trump. Some highlights:
On ageing: "You don't even realize how much [looks] matter until they start to go." It's a "big, fat stupid lie if anyone says that they don't."

Her workouts at the age of 62: Her workout routine consists of doing "30 squats a day, and lift[ing] these 7-pound lead balls when I'm watching TV, just because I can't get to the gym these days."

She felt vindicated by the #MeToo movement. She recalled one director who, "asked me to sit on his lap every day to receive direction." Stone also remembered a male actor in the cast of the 1984 film "Irreconcilable Differences," who once yelled in reference to her on a crowded set, "'Would you get out of the f—king way? I can't even see her t-ts!"

She thinks there's still room for butt-pats and whistles: "Fankly, I don't really care if they [people] pat me on the rear…It was a lot of fun when we were allowed to whistle and flirt, but that era has passed. Because sometimes it's just a small thing – a look or a nod – and sometimes you just have to walk away or laugh. And sometimes you really have to put your foot down."

On trying out dating sites: "Dating sites are just not a successful thing. Because real chemistry, that frisson, that happens in the air – not on a site. And people are becoming less socially adept because of those sites."

On Donald Trump. "Actually, I have empathy for him. I think he's had some childhood trauma. I look at this man and it feels to me like whatever his traumas are, he is torturing himself and hurting himself. And it's affecting so many people that are coming out in support [of him], with Nazi masks and all that stuff. Those are also people who have a heartbreaking level of internal rage, and that rage comes from feeling so insecure and so hurt."
[From Page Six & The Independent]
Wow, this is a whole mess! Let's tackle the Trump stuff first. I don't doubt that there are "reasons" why Trump is a degenerate rapist and traitor. I'm sure his father was a monster, and he's continued that cycle of abuse and tragedy with his own children. But mostly, I don't give a f–k. There comes a point when the motives of an abuser don't really matter, because all you need to do is GTFO. That's how it is with Trump – spare me the tragic backstory, he's doing real damage to real people right now and we need to get the hell out of the White House and not faff about. And I'm sorry, why do we need to humanize Nazis again? Enough. A Nazi might paint pretty pictures or bake a really good pie, but he's still a f–king Nazi.
As for what she says about sexual harassment and flirting or whatever… I believe that her intention was to say that there are some situations which have some nuance, and I believe that too. I also believe that women of certain generations were just brought up to simply accept harassment as a daily experience.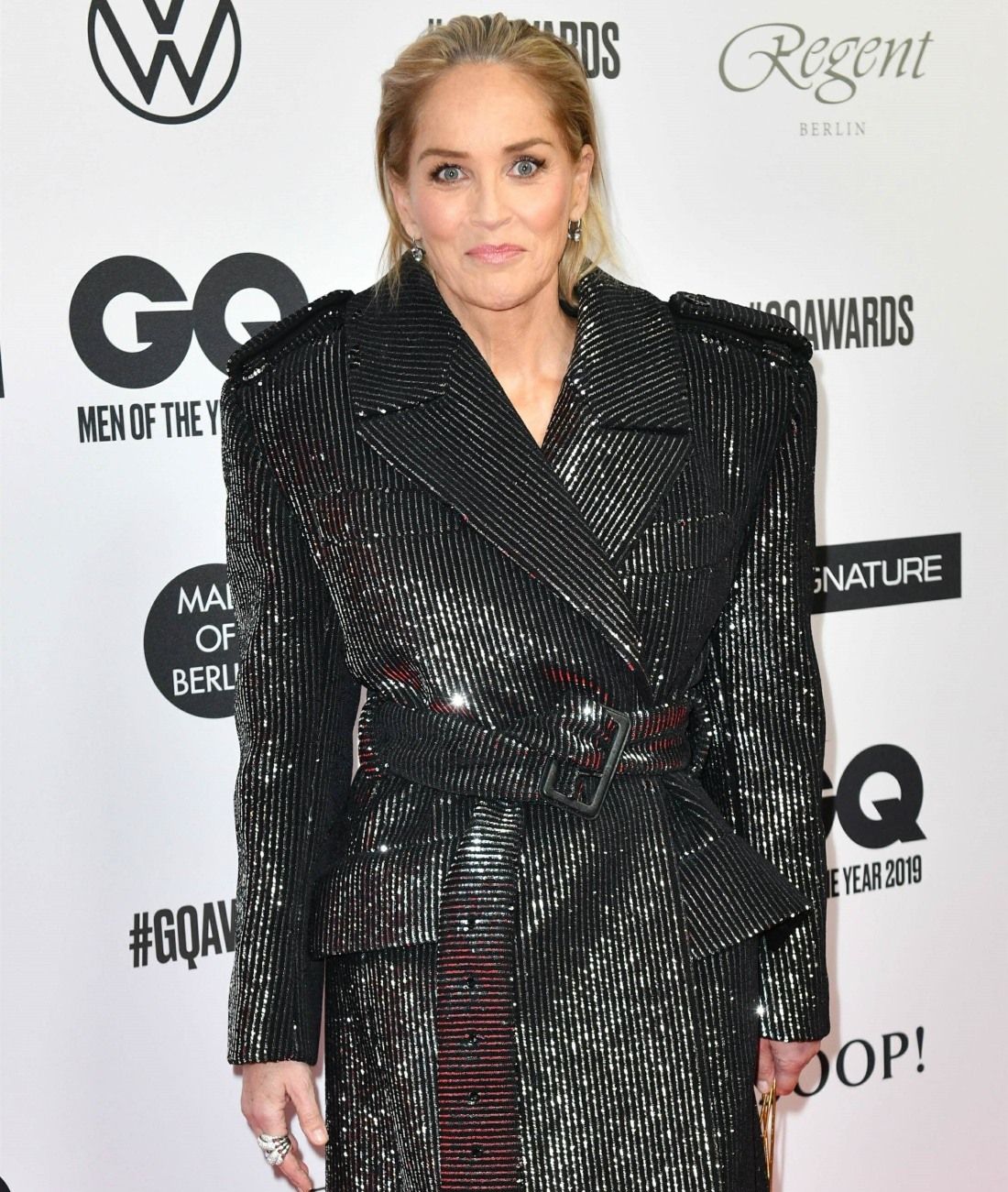 Photos courtesy of WENN, Backgrid.
Source: Read Full Article