While you've been busy recovering from last night's Oscars, Meghan Markle and Prince Harry have been on an official royal trip to Morocco, and while there, they got to sample some traditional Moroccan dishes, including pigeon.
The two of them were at the Villa des Ambassadedurs hotel in Rabat when chef Moha Fedal, who basically runs Morocco's version of Masterchef, presented them with a meat pie that's traditionally made with pigeon.
Yes. Just confirmed with Mr Chef it was Pigeon Pasty that Meghan ate 🐦 🐦 https://t.co/ODhiDILYNT
Harry had tried it before, apparently, but it was Meghan's first time, and she said it was "very good" before she passed her portion to Harry.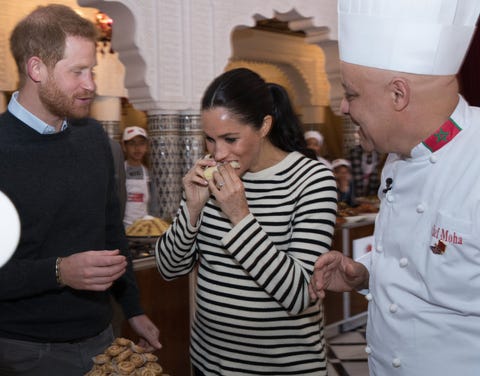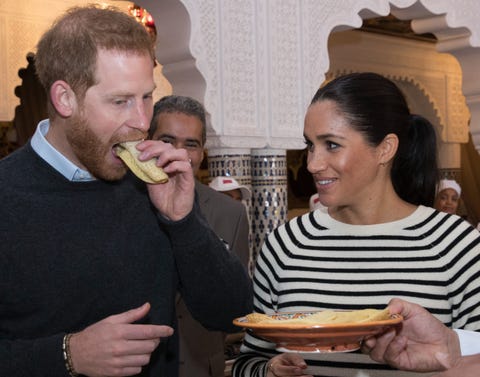 While she was there, Meghan also gave Chef Fedal a copy of her cookbook, and he gave her a copy of his.
Meghan gave Chef Moha a copy of her #Together cookbook.
She wrote: "Chef Mohar. Wishing you continued success and congratulating you on your incredible work in engaging the community in cooking. All the best. Meghan"
He gave her his book 'Le Vrai Goût du Maroc'#royalvisitmorocco pic.twitter.com/BYPq1W9GVx
So cute!
Follow Emma on Instagram.
Source: Read Full Article