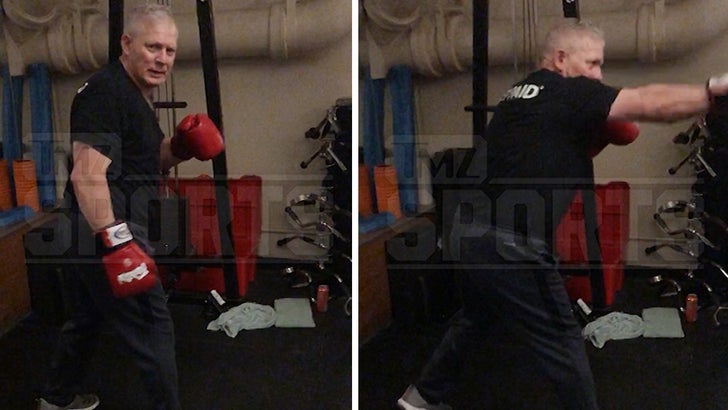 Lenny Dykstra's new fight training video shows the ex-MLB has real knockdown power … because he almost put HIMSELF on the mat throwing a left hook!!!
Nails hit a boxing gym in NYC to train for his upcoming celebrity boxing match against Chris Morgan, AKA Angry Bagel Guy … and he's working on everything from jabs to power shots.
Lenny is cocky as hell … and with good reason, he's a former world class athlete and Bagel Guy … well, he's just angry.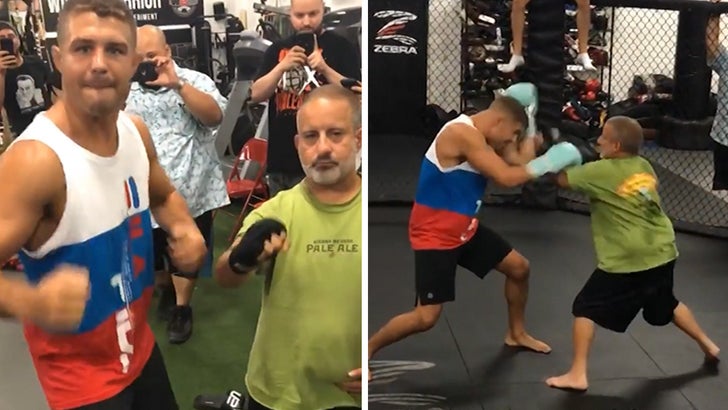 But, remember, Bagel Guy has been training with legit UFC superstars — and he's taking the fight very seriously.
So is Lenny from what we're told … he's been working with Mel Millington, a former Marine-turned-boxing trainer.
Lenny's jabs looked pretty decent but his footwork needs help — dude almost fell down throwing that hook.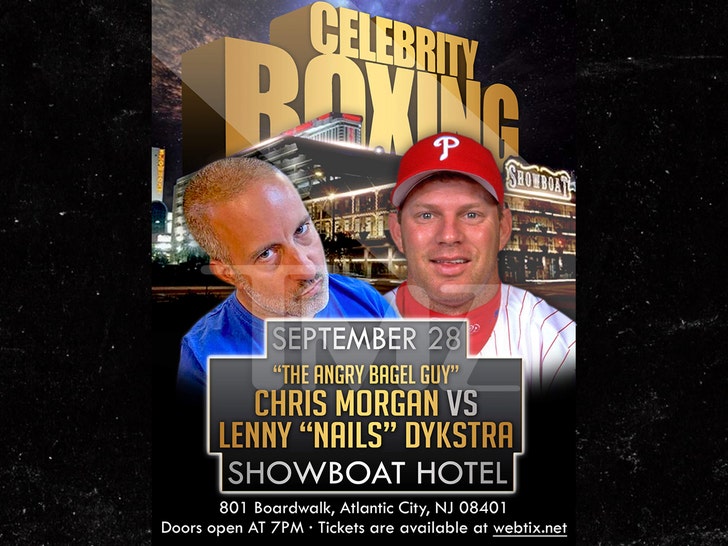 It's all going down Sept. 28 at the Showboat Hotel in Atlantic City — and Lenny says if/when he pummels Bagel Guy, he wants his NEXT fight to be against Mickey Rourke.
Remember, Dykstra and Rourke have been beefing for years — they HATE each other — and since Mickey's taken fights before, it would be real interesting to see those guys beat each other up.
Source: Read Full Article