Like many people around the world, Justin Bieber and Hailey Baldwin have been following social distancing guidelines and keeping themselves isolated from others.
At the start of the coronavirus (COVID-19) pandemic, the couple was quarantining in Bieber's home country of Canada. However, they recently returned to Los Angeles, and an insider reported that this move was caused by Bieber and Baldwin going "stir crazy" in the Great White North.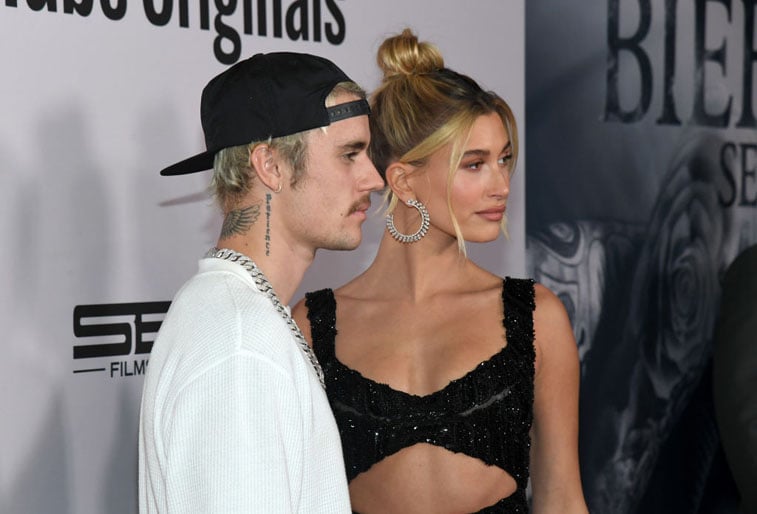 Justin Bieber and Hailey Baldwinspent two months in Canada
When the pandemic was first taking shape in March, Bieberand Baldwin decided to self-isolate in their home in Ontario, Canada. The pairstayed in a large home on a 101-acre estate that they bought for $5million. The place has a rustic, farmhouse feel and is surrounded bynature, which allows Bieber and Baldwin to have a lot of much-needed privacy.
After a few weeks of social distancing, Baldwin shared with fans in an Instagram Live video that she had been "really happy" to spend time in Canada amid the pandemic.
"I've been happier than I felt in months just from beingable to be low-key and just hang, and not have things on a schedule," Baldwinsaid. "I feel really reconnected with myself and that's unexpectedly made mereally happy … We have a place out here and we're super lucky we have a lot ofspace to kind of just walk around and move around."
Justin Bieber and Hailey Baldwin werereportedly going 'stir crazy' in Canada
RELATED: Why Justin Bieber Wishes He Would Have Saved Himself for Marriage
Although Bieber and Baldwin seemed to be enjoying themselvesat first, a source now claims that the couple eventually went "stir crazy" upnorth. They reportedly missed the sunny weather in Los Angeles and decided tomove back to Southern California after two months in Canada.
"Justin and Hailey were going a little stir crazy in Canadaand needed a change of scenery and pace," a source told HollywoodLife. "Justin enjoyed being out of the limelight since it has been hisfirst time away from [paparazzi] cameras since he has been fifteen. But Haileyreally wanted to get to the sun of LA."
Additionally, the insider added: "The cold weather was a bigshock for them. They are used to being in the sun and as much as they do lovebeing in Canada, the fact that it was still freezing cold even in May was veryhard to take."
Back in late April, Bieber also confirmed that he was, indeed, missing some warm weather. In an Instagram Live video with SiriusXM, the singer revealed that he was "thinking of going to the Bahamas or somewhere warm."
Justin Bieber and Hailey Baldwinmight return to Canada if the pandemic worsens
RELATED: Hailey Bieber Shares The Big Way Marriage to Justin Changed Her
According to the Hollywood Life source, Bieber and Baldwinchose to ride out the rest of the pandemic in Los Angeles for now because thesituation in the U.S. seems to be getting better. However, the insider sharedthat they actually "feel safest" in Canada and might return to Ontario if "thingsget out of hand" in California.
Source: Read Full Article