Last week, we learned that Demi Lovato dumped her fiance Max Ehrich, likely because he had a history of sending crazy thirst-tweets to other famous women. That was just the tip of the bonkers iceberg though – as soon as their split was confirmed and their engagement was officially broken, Max went full-tilt nutburger and accused the people in Demi's life of abusing her and turning her against him. He's been making all of these public accusations and Demi and her team have issued a flurry of statements to shut him down. This whole drama reads as "when a famous woman accidentally ends up dating her stalker." It's messy, but I'm happy that Demi got out before she actually married the guy. It sounds like she really is embarrassed about the whole debacle though:
Demi Lovato has learned the painful truth about her ex-fiancé Max Ehrich's intentions for their whirlwind relationship. Just hours after PEOPLE exclusively confirmed that Lovato, 28, and Ehrich, 29, had made the ″tough decision″ to call off their engagement and go their ″separate ways,″ the singer appeared on her Instagram Story — notably without her engagement ring.

The pop star also seemingly threw subtle shade at her now-ex by zooming in on the words displayed on her T-shirt which read, ″Dogs over people.″

Multiple sources say that Lovato and The Young and the Restless alum — who got engaged in Malibu on July 22 just four months after they started dating — were having ″conflicts″ over the past few weeks. One insider close to Lovato says, "It was very hurtful to Demi when she realized that Max's intentions weren't genuine. The source adds, ″Breaking off the engagement was not an easy decision."

When Ehrich's previous tweets professing his love for Lovato's former best friend Selena Gomez, 28, resurfaced on Twitter earlier this month, Lovato publicly supported him. She even slammed the posts as ″fake″ in her Sept. 13 Instagram Story. Soon after, the singer began to believe that Ehrich was really just ″trying to further his career by using her name behind her back,″ according to the insider.

With her loved ones' support, Lovato broke off the engagement. The star has been open about her battles with mental health and addiction, but she is ″doing okay,″ the source says adding that ″[the breakup] is a good thing.″ Sadly an insider says, ″It was hard for Demi to admit she made a mistake when it came to Max."
[From People]
That insider sounds like a judgy B! Granted, I've never dated a stalker, but TONS of women end up dating guys who seem lovely, nice and normal and then we find out that they're gigantic creeps. And yes, it's sometimes hard for women to reconcile that and admit that we've made bad choices when it comes to men. But let's sprinkle this conversation with "it's up to men to not be f–king creeps" too. Demi's not responsible for Max's words and behavior.
Also: Demi releasing a song just days after the split is… something.
— Demi Lovato (@ddlovato) September 30, 2020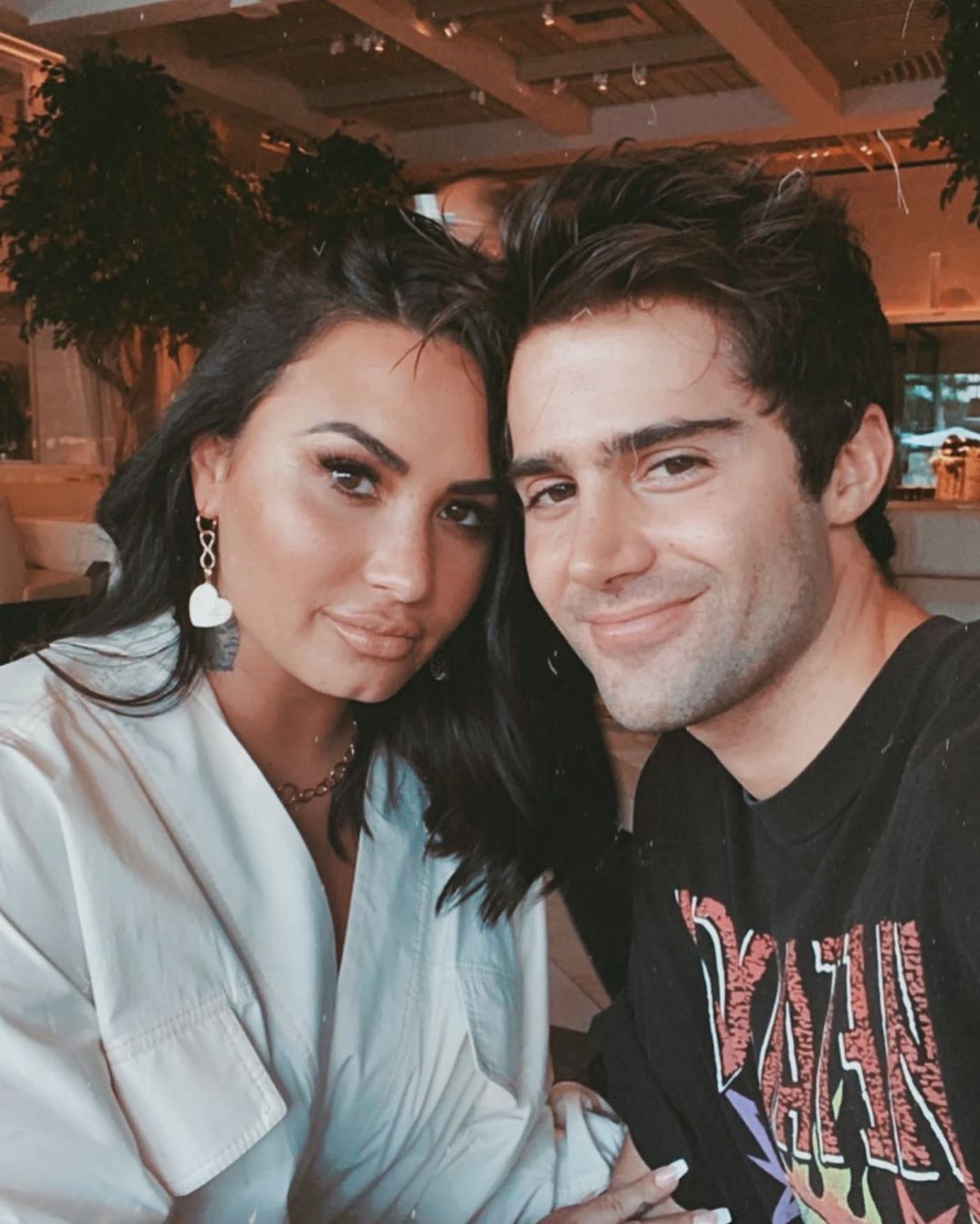 Photos courtesy of social media.
Source: Read Full Article