Prince William and Kate were surprised when King Charles announced that they were automatically the Prince and Princess of Wales just one day after QEII's passing. William and Kate had already assumed their Cornwall titles automatically, and they changed their social media profiles immediately with the Cornwall titles. But the PoW titles? Those come with an investiture ceremony in Wales. It's more like William is the Prince of Wales Presumptive, because he hasn't been formally invested. Still, William and Kate were keen, as ever, and they changed their social media yet again to reflect their new titles back in September.
Since then, there has been literally no organization around an investiture. At first, I thought that was because the sole focus was on the coronation, and they would start to plan William's ceremony afterwards. But it's getting pretty clear that William has next to no desire to go to Wales, learn Welsh, speak Welsh or stand around at Caernarfon Castle in a coronet. Kensington Palace keeps trying to tamp down expectations (as always) and it genuinely sounds like they're trying to just breeze into Wales for a few hours, do some lowkey investiture behind closed doors and get the f–k out of town in a hurry. Speaking of, the Mail's Ephraim Hardcastle had this interesting aside:
William, keen to avoid a Prince of Wales investiture similar to his dad's 1969 Ruritanian extravaganza, might not get off as lightly as he'd hoped.

Announcing the formal Letters Patent, the King last week declared that he would honour William by 'gifting him with a sword, by placing a coronet upon his head and a gold ring upon his finger and also by delivering a gold rod into his hand'.

Doesn't it sound like the ceremony William wants to avoid?

He certainly won't want to don a coronet similar to his dad's. The golden orb on top was a table tennis ball encased in gold leaf.
[From The Daily Mail]
I didn't know Charles had announced the sword, coronet and gold ring last week. That's interesting. Sounds like there's a disagreement between father and son and the two royal courts about the best way to do an investiture. Charles wants some pomp and he wants William hemmed in by making Peg do an unpopular ceremony in Wales. And Peg is like "nope, not doing that, not planning that, I want no part of any of it." Who will win??
PS… It's so funny that William's office is telling everyone that he's keen to be a "global statesman" meanwhile he's afraid of being booed by Welsh separatists at his fancy investiture keenery.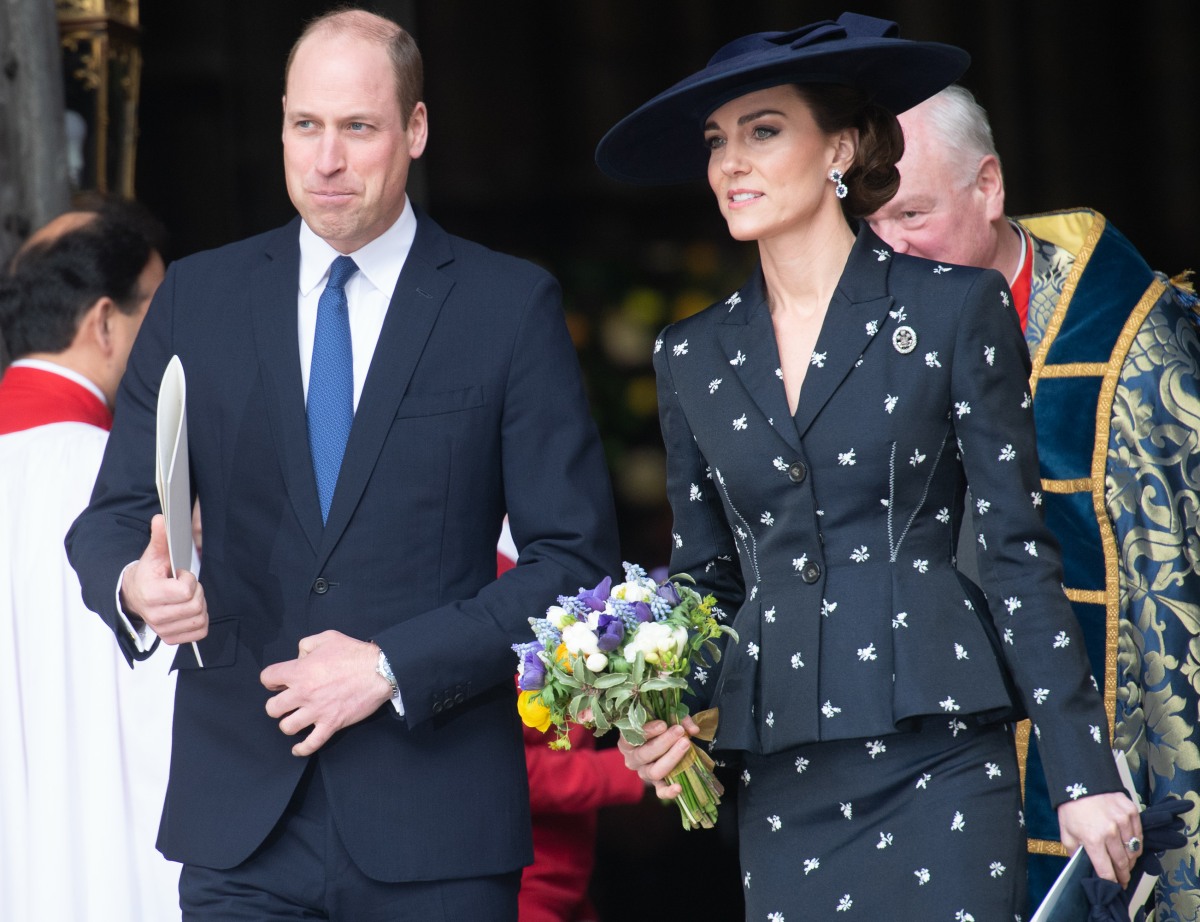 Photos courtesy of Avalon Red, Cover Images.
Source: Read Full Article