Following the Wednesday, Jan. 6, attack on the U.S. Capitol in which Trump supporters stormed the building and forced a lockdown, there are renewed calls for the use of the 25th Amendment to remove President Trump from office. During the attack that lasted into the night, President Trump did very little to quell the situation or discourage his supporters from breaking into and vandalizing the Capitol building. As calls for invoking the 25th come from political officials across the country, you might be wondering: Has the 25th Amendment ever been used before? Well… it's complicated.
First, let's back up and look at what the amendment actually is. The article allows Congress to remove a president from office, should he suffer from a mental or physical disability, or, as the Amendment states, be "unable to discharge the powers and duties of his office." In order for the 25th Amendment to be invoked, the majority of the cabinet would need to agree that the president is unfit to serve.The 25th Amendment also clarifies the line of succession to the presidency, mandating that the vice president, followed by a selection of other government officials, will take over as acting president if deemed necessary.
The rule can be traced back to John F. Kennedy's assassination in 1963. Just hours after Kennedy was shot to death, his vice president, Lyndon B. Johnson, was sworn in as president. Without a constitutional article stipulating line of succession, or a broad rule on what happens to an incapacitated president, Congress realized it had a problem on its hands, and sprung into action. In 1965, the 25th Amendment was passed, and it was ratified in 1967.
Suggesting the amendment's use in connection with President Trump isn't new. In fact, it was back in October 2017 that Vanity Fair published an explosive report alleging Donald Trump was, according to White House sources at the time, "unraveling." Just over three years later, the renewed calls for removing Trump via the 25th Amendment come as President-elect Joe Biden prepares to take office on Wednesday, Jan. 20, and they are in direct response to the Jan. 6 attack on the Capitol. During the attempted coup, which began at about 1 p.m. ET, Trump supporters broke windows, entered the Senate chamber, and caused evacuations, delaying the certification of the 2020 presidential election's Electoral College votes.
In the midst of Trump's repeated claims that the November 2020 election results were fraudulent, a claim that has not been proven, some critics were quick to draw a direct line from Trump's claims to the attack on Jan. 6, saying he incited the actions of his supporters. He even repeated the unproven voter fraud claims earlier in the day at a rally with his supporters in Washington, D.C., telling the crowd they would "stop the steal." Trump also continued to make baseless voter fraud claims in tweets he shared during the attack. Elite Daily previously reached out to the White House for further comment on the Jan. 6 attempted coup, but did not hear back at the time of publication.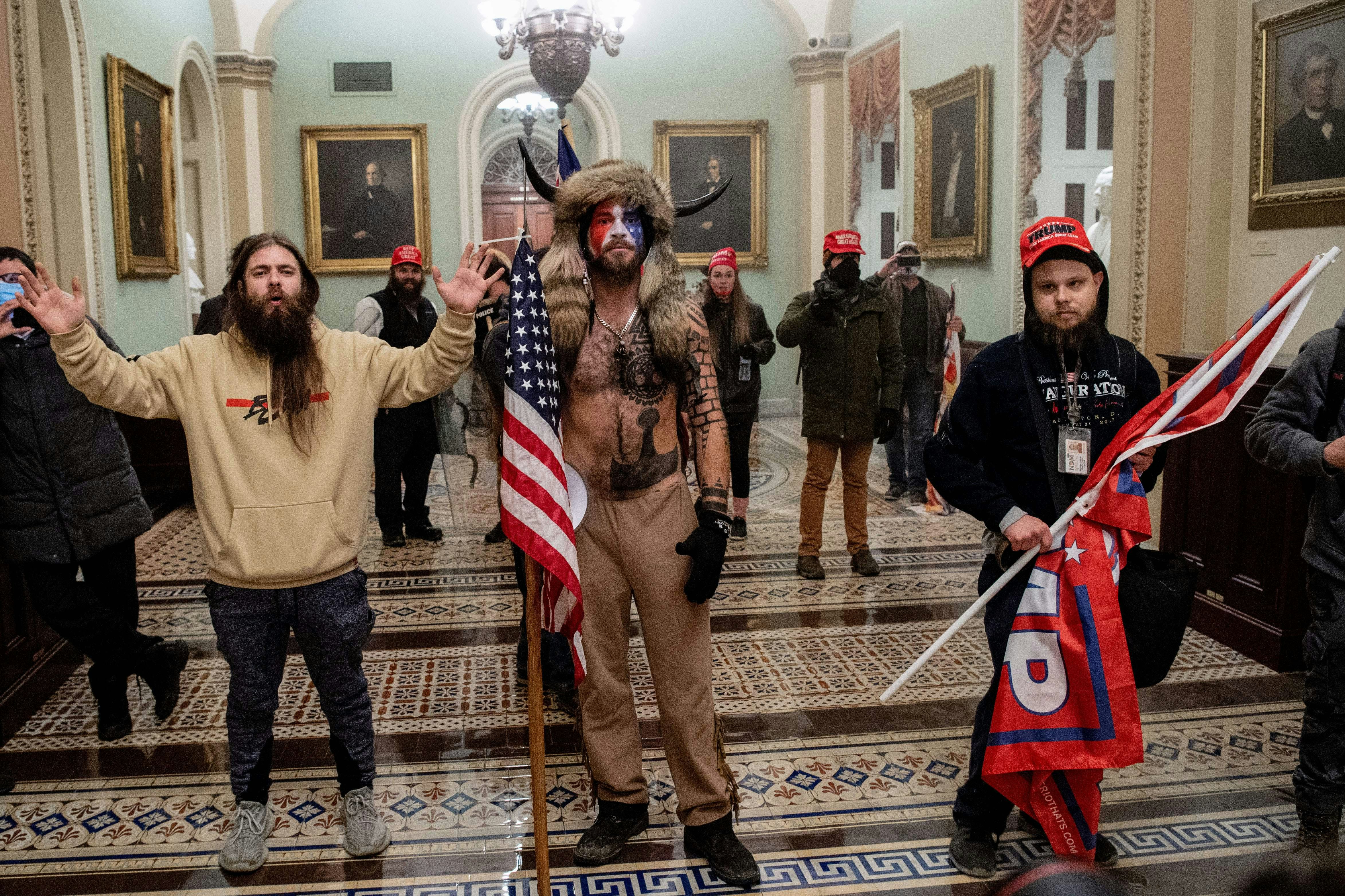 Although Trump finally agreed to a peaceful transition of power to Biden in the aftermath on Thursday, Jan. 7, per The Wall Street Journal, it's unclear how that will look considering the history of his presidency. In addition to critics on Twitter, many notable politicians are calling for the use of the 25th Amendment as of Jan. 7, including Sen. Tim Kaine (D-Virginia), Rep. Ted Lieu (D-California), Rep. David Cilcilline (D-Rhode Island), Sen. Chuck Schumer (D-New York), and Rep. Adam Kinzinger (R-Illinois). Here's how likely that might be, based on the amendment's past use.
The 25th Amendment has been used 3 times in U.S. history — though never to remove a president.
In 1985, President Ronald Reagan directed then-Vice President George H.W. Bush to take over his presidential duties while he underwent emergency colon surgery. The 25th Amendment was enacted from just before 11:30 a.m, when Reagan went under anesthesia, to 7:22 p.m. that same day.
In the early aughts, President George W. Bush invoked the 25th Amendment twice during his two terms. The first time was in 2002, for a routine medical procedure. The second was in 2007, once again for a medical procedure. For the latter, Vice President Dick Cheney was handed over presidential duties for two hours and 15 minutes.
And prior to the passing of the 25th Amendment, there was another instance of the transfer of the presidential duties — though it was all conducted in a much less official way.
After President Woodrow Wilson suffered two strokes in 1919, it was determined by Congress that he had the "inability to discharge the powers and duties of the said office." However, no resolution happened as a result. Instead, according to First Lady Edith Wilson's autobiography, the president continued to carry out his duties following his illness (with her help). She wrote:
So basically, it would be a completely unprecedented move for Trump to be actually removed from office because of his behavior.
Ironically, Trump apparently was not aware of the 25th Amendment until quite recently.
Two sources told Vanity Fair in October 2017 that former chief strategist Steve Bannon had to explain to the president that he shouldn't be nervous about impeachment, but rather the 25th Amendment.
Trump reportedly responded: "What's that?"
Throughout his term, sources have claimed the president is "unstable," "losing a step," and "unraveling," adding that he's often in a bad mood and has a difficult time remaining focused.
After peddling false information for months, an attempted coup, and questions about a peaceful concession, is it possible the 25th Amendment could come into play in the final days of his presidency?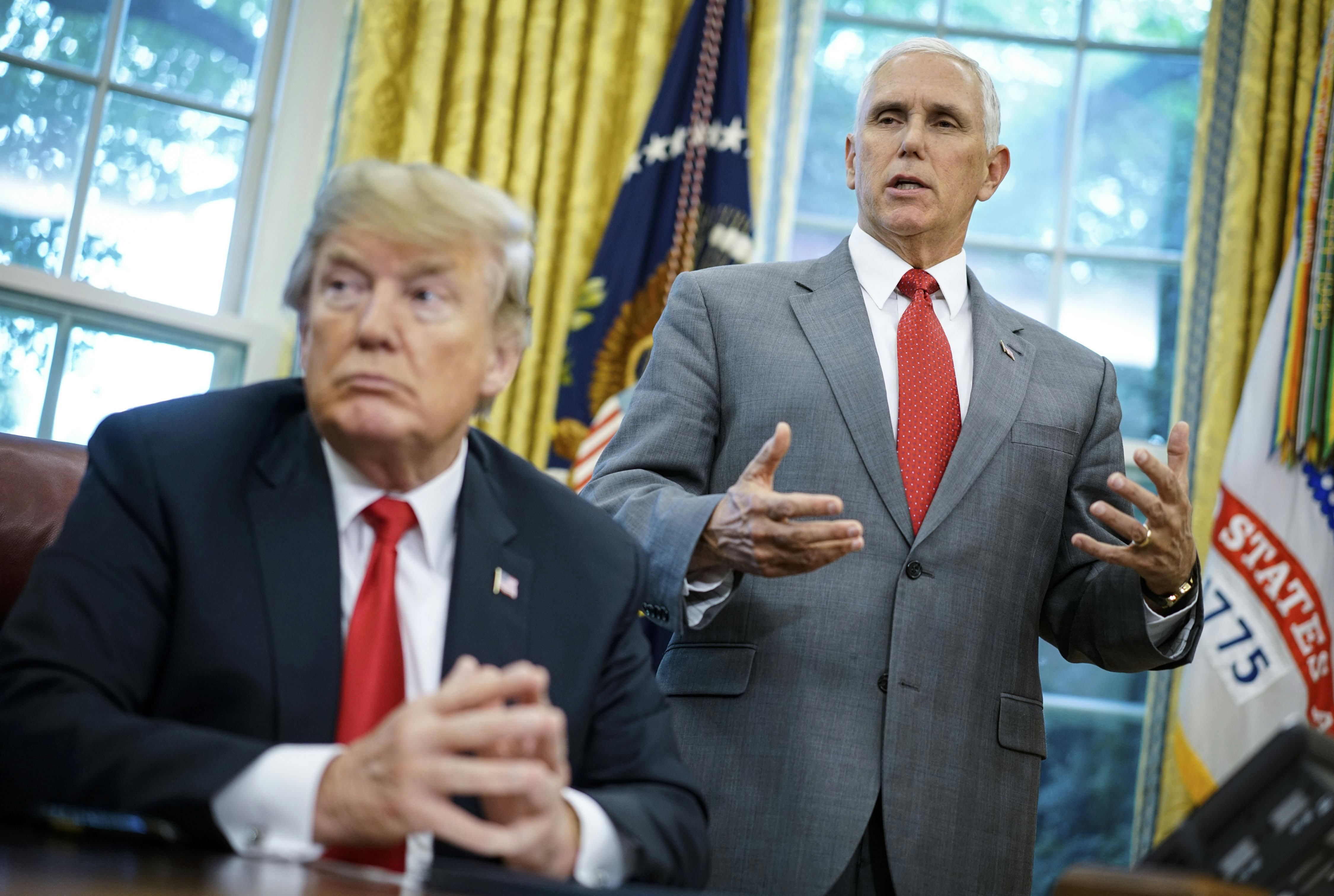 Unfortunately, the 25th Amendment could be very difficult to invoke — particularly given the fact that it would need Vice President Mike Pence's blessing. Akhil Reed Amar, a constitutional scholar at Yale University, explained in a National Constitution Center podcast,
The likelihood of Pence — or any Republican in government — declaring Trump "disabled" seems like a stretch at best, but in light of recent events, it's not impossible.
This article was originally published on
Source: Read Full Article