Pilot Peter Weber's season of The Bachelor was full of turbulence from takeoff to landing and it all led up to this!
During part one of the finale, viewers saw the 28-year-old lead struggle with his feelings for finalists Madison Prewitt and Hannah Ann Sluss after his immediate family shared their controversial and unfiltered thoughts on both women. However, on Tuesday night, Pete shocked us all about 20 minutes into the program when he gave out his final rose and proposed to 23-year-old Hannah Ann!
BUT it wasn't without a s**t ton of drama to follow, because it wouldn't be realityTV without it!
Following the Australian proposal, Peter's family was told he made his choice — and after PLEADING for Hannah Ann to be her daughter-in-law, Barbra Weber was completely thrilled to hear the news! Fast forward to one month later, HA and Peter meet up in Los Angeles, and the tension between them is WEIRD. So weird in fact, that the pilot BREAKS OFF HIS ENGAGEMENT because he's not in it 100%.
The best part about this entire ordeal is two things — we get to see his mother's face react to this footage live AND that Hannah Ann told him the f**k off for messing with her heart:
"Torn and conflicted Peter. All throughout I stood by your side. And you took the most precious moment that I could ever imagine away from me because you selfishly just did not want me to walk away or to send me home. Whatever the case would have been… I just cant even look at you anymore… I just need someone who's going to be true to their words and not be torn 90% of the time, because it's affected a lot of people. I don't need anything more from you.You've done enough damage… We're done, and I mean that."
Yes, girl PREACH!
Now, we move to Hannah and Peter reuniting in person during the finale. In front of the live studio audience, the model continues to be the hero of the season, sticking up for herself and showing everyone how crapy her ex's behavior was!
Turning to Peter, she declared:
"Walking into it and hearing for the very first time that you couldn't give me your full heart, that was very blindsiding to me. Because you knew exactly what to tell me to keep me with you. One of the more important things you told me was that letting me walk away would be the biggest regret of your life. Words are powerful Peter. Either you don't mean what you say, or you don't understand the weight of your words and how they impact people. So which one is it? Because you knew how serious I was about the engagement. You knew me saying yes to you. I was always going to stand by you, even through the worst. And you told me things that kept me with you, even after out breakup. You reached out to my parents saying that you were just processing your emotions and that you wish more than anything we had met outside of reality TV. How does that make any sense? You signed up to be The Bachelor. You know, you told me these things that I held on to, that made me feel like, just put a fire underneath me that I could fight for us, and I could stand by your side. That's a choice and a commitment that I made."
Snaps and claps!
She went on to talk about his deceptive proposal, after watching the footage of his breakup with Madison. We have to agree here, and are so glad she's exposing this toxic AF behavior. How many of YOU have been lead on by a dude?! We level with you girl! She finished off her time by giving us an ICONIC quote:
"Word of advice. You wanna be with a woman, you need to become a real man."
Next, Chris Harrison traveled to Alabama to let Maddy know Peter was engaged, but now is single. She says she's still in love with her ex… and you guessed it, she traveled back to LA and reunited with him. Then, in front of the live studio audience they recapped their love, and ultimately decided to date — taking it one step at a time.
Barb obviously chimed in on her distaste for Madison, and we finally know more about why his family didn't like her! The mother said she didn't want to initially meet them AND made everyone wait three hours after they'd been traveling:
"When she did come in… we didn't get an apology from her, and when I proceeded to ask her if she was madly in love with my son, she said no and she would not accept a proposal in four days. As a mother, that wasn't what we were expecting."
In response, Madison shared:
"I mean, at the end of the day, it is what it is. Can't change the past, and there's a lot that was out of my control. I'm not a mom, so I don't know what it's like to have a son, to have kids. I know that I have love and respect for Peter. Therefore I have love and respect for Peter's family and I will never say a negative word about anyone or anything."
Barb finished off by saying that EVERYONE knows their relationship is not gonna work, and EESHHH what an awkward moment.
Let us look back..
After everything that's transpired this season, it made total sense why these brunette beauties were among Peter's final two. It was practically love at first sight with Hannah Ann, who scored the lead's coveted First Impression Rose on night one; meanwhile, Madison proved she was the apple of Peter's eye she when she was selected for the first one-on-one date. But we had to suffer through a lot of ridiculously petty drama and tie up a serious, old loose end just to get to this point!
Peter's journey began with an emotional goodbye to his ex-girlfriend Hannah Brown. The former Bachelorette made an early appearance on the show where she and Weber briefly considered giving their old romance another shot, much to the chagrin of the other women. Ultimately, the pair decided to move forward without each other and things only got more interesting from there!
There was the "champagne pop heard around the world" when all of the hilarious #ChampagneGate drama ensued between Kelsey Weier and Hannah Ann. After that, Victoria Fuller seemed to spark controversy at every turn! Whether it was producer-driven drama with her ex-boyfriend Chase Rice, defending herself over allegations of her past racist behavior, or fending off accusations of homewrecking — Victoria had enough baggage that probably would've sent her home long before Pete actually gave her the boot.
As the competition winded down, producers worked overtime to ensure we got one last dramatic source of contention to lead us into the finale episodes. The show put tradition aside and forced finalists Madison, Hannah Ann, and Victoria to stay together during the Fantasy Suite week, which set off a chain of events that ultimately landed Peter in the toughest position he's been in all season.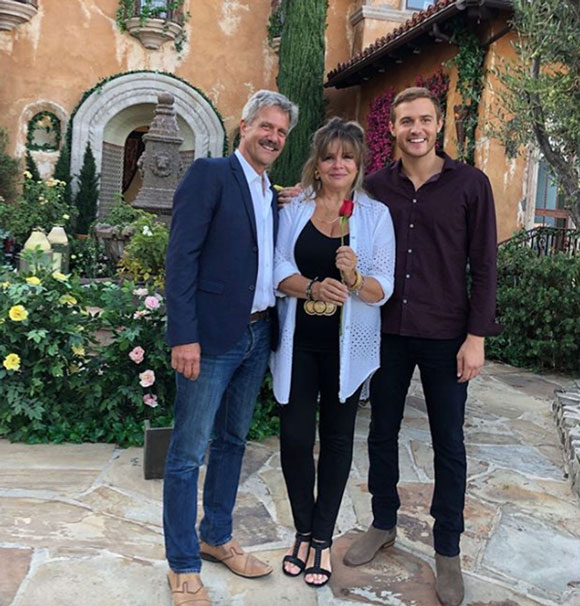 Madison eventually self-exited after realizing she could not get past the fact that Peter had been intimate with other women and their fundamentally different lifestyles proved to be a concern for the Webers. Hannah Ann, being the only woman left standing, should've been an easy choice for the rose-handler. But as the old saying goes…
The heart wants what it wants!
In the end, of course Madison came back and they're together — though we know his mother is NOT a fan! And they have a rough road ahead.
What did U think of the big finale, Perezcious readers? Was it everything you expected?? Sound OFF in the comments (below)…
Related Posts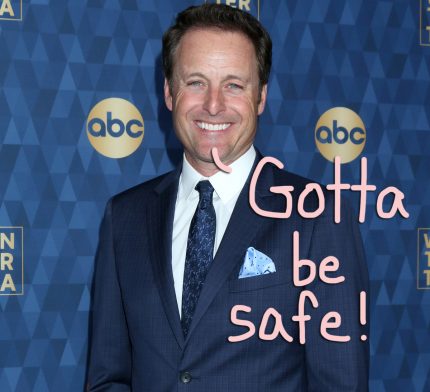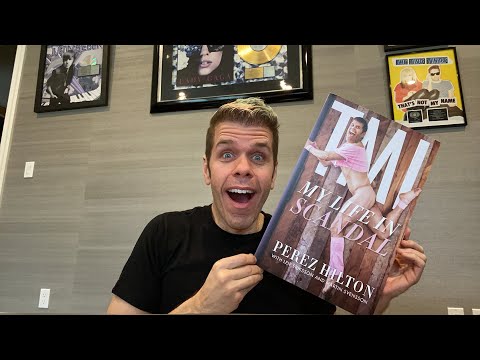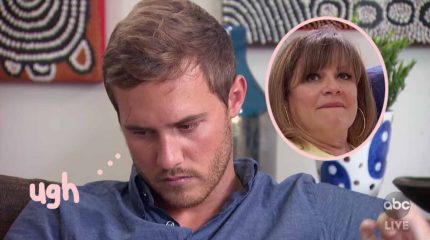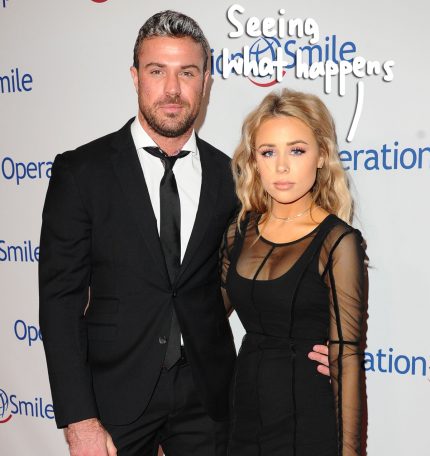 Source: Read Full Article