ICYMI, Charlotte Tilbury is having a pretty amazing month. In just a matter of weeks, she's not only given Victoria's Secret Angels their most glowy and glam beauty look yet for the 2018 Fashion Show runway, but she's also received MBE from Queen Elizabeth II for her service to the beauty industry — big deal alert! In celebration of the brand founder's accomplishments, it's only right that the Charlotte Tilbury 2018 Black Friday sale be equally major, and fortunately, they have in fact come ready to slay, with deals on gorgeous boxed sets and good-smelling gifts with purchase. Thank you, Charlotte!
First up is the brand's Black Friday sale, which will actually last longer than the standard 24 hours. From November 23 through November 26 on the Charlotte Tilbury website, shoppers will have access to a 50% discount on three luxurious boxed gift sets, which will all be available at prices $100 or lower while supplies last.
First up is the Your Lip Service set, which will retail for $43: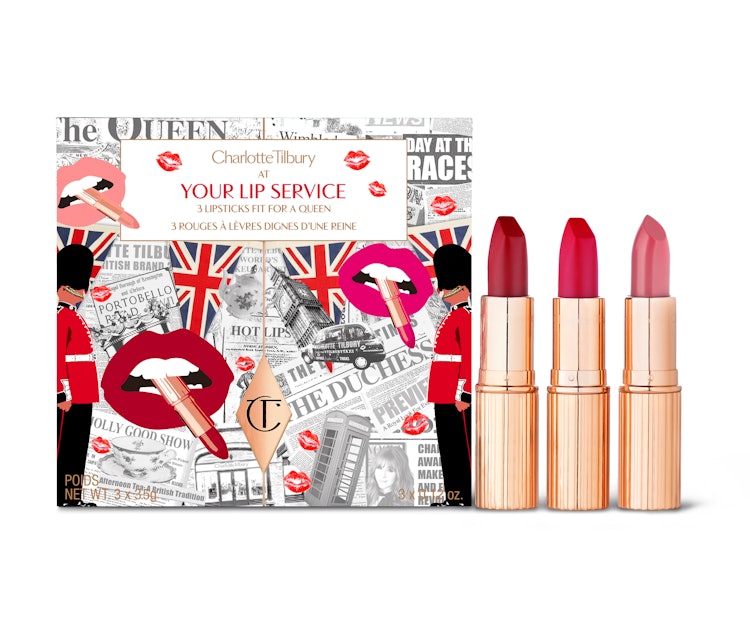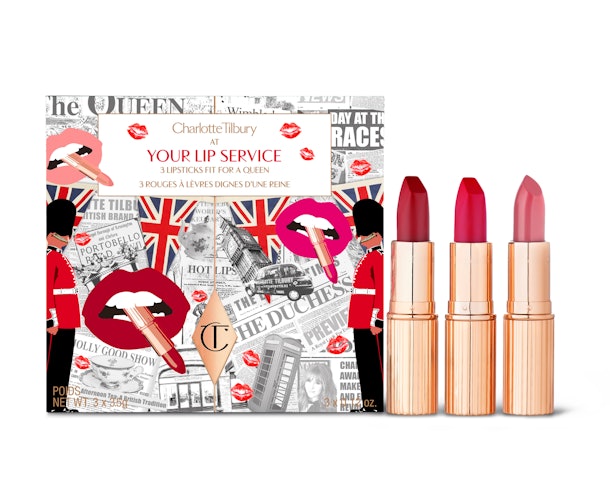 The least expensive of the three sets, this kit features three lipsticks "fit for a queen," including two statement Matte Revolution shades in deep red "Legendary Queen" and bright red "The Queen," as well as one K.I.S.S.I.N.G. lipstick in pinky shade "The Duchess." Each lipstick costs $34 a piece, so buying these three in a set will save you an impressive $59. Yes, please!
Next up is the incredible Lip Masterclass Set, available for $95: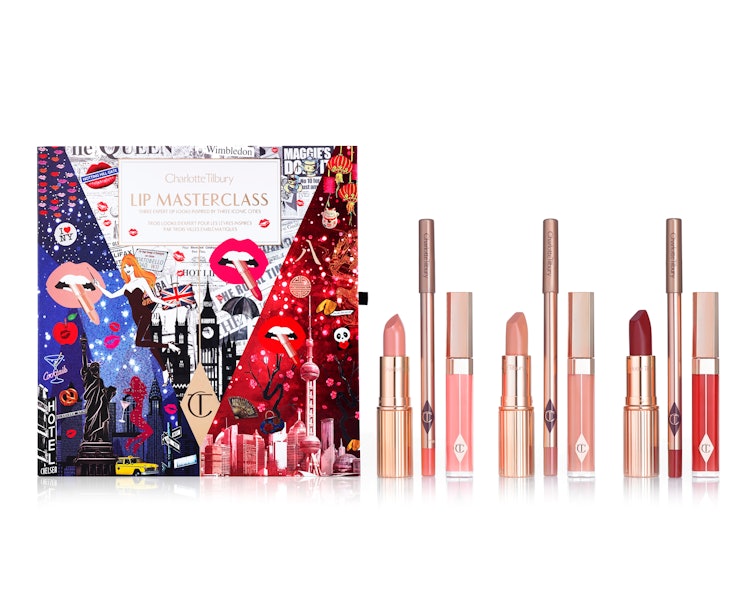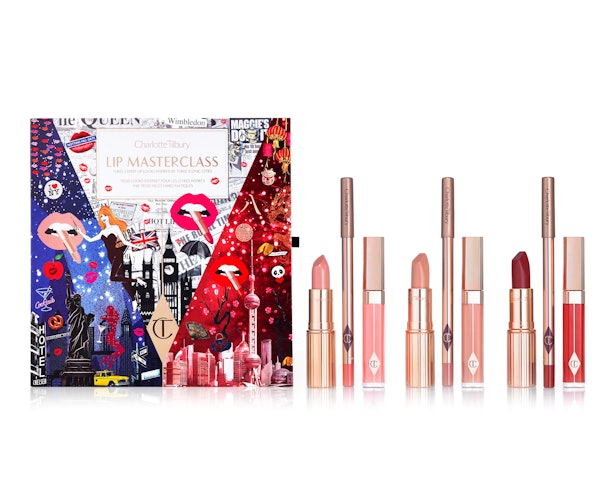 This set includes lip kits inspired by three of Tilbury's favorite cities: New York City, London, and Shanghai. Just like the Your Lip Service set, there are two Matte Revolution lipsticks and one K.I.S.S.I.N.G. lipstick, but in this bundle, each is accompanied by a Lip Cheat Lip Liner and a Lip Lustre Sheer Shimmer Lip Gloss. The Matte Revolution shades are nudey pink "English Beauty" and deep red "Shanghai Nights," while the K.I.S.S.I.N.G. shade is tawny pink "American Sweetheart."
Purchased individually, the price of three lipsticks, three liners, and three glosses combined would total a whopping $234, so at $95, this kit delivers some major savings. It's a nice option for newbies looking to build a lippie collection, as well as beauty fanatics who love collecting seriously gorgeous products.
Last but not least is the Naughty & Nice Box, which will be available for $100: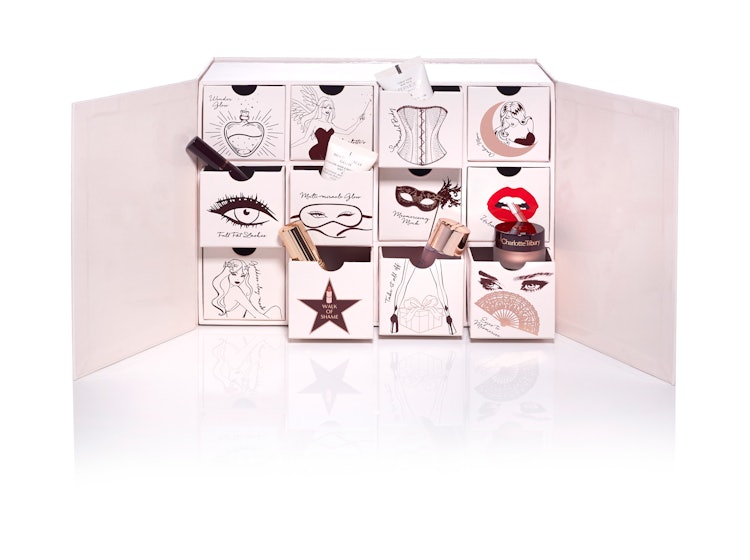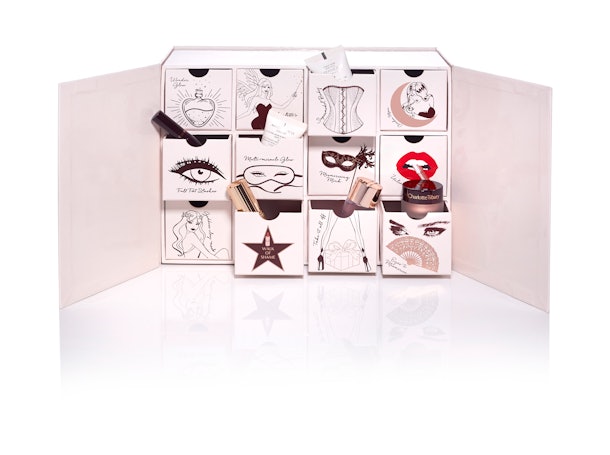 This set of drawers includes 12 days of treats, including sample size and full size versions of some of Charlotte Tilbury's best-selling products.
In addition to the boxed sets, there will also be a luxe gift with purchase for shoppers spending over $100. The floral Scent of a Dream Perfume ($100 for 50ml, charlottetilbury.com) is the brand's signature scent, and from November 19 through November 24, shoppers can get a bottle for free. Yup, free. Anyone spending between $100 and $150 will snag a 30ml bottle, those spending between $150 and $200 will receive a 50ml bottle, and finally, shoppers spending upwards of $200 will get a $100ml bottle free. I don't know about you, but this just made justifying my inevitable unnecessary purchases so much easier.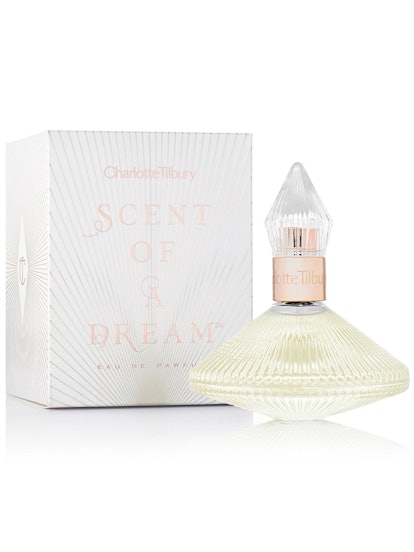 Scent of a Dream Perfume (50ml)
$100
Charlotte Tilbury
But wait, there's more! The deals don't stop there: on November 26, the brand will celebrate Cyber Monday by offering a Mystery Box for $100, which will contain five full size products and one makeup bag: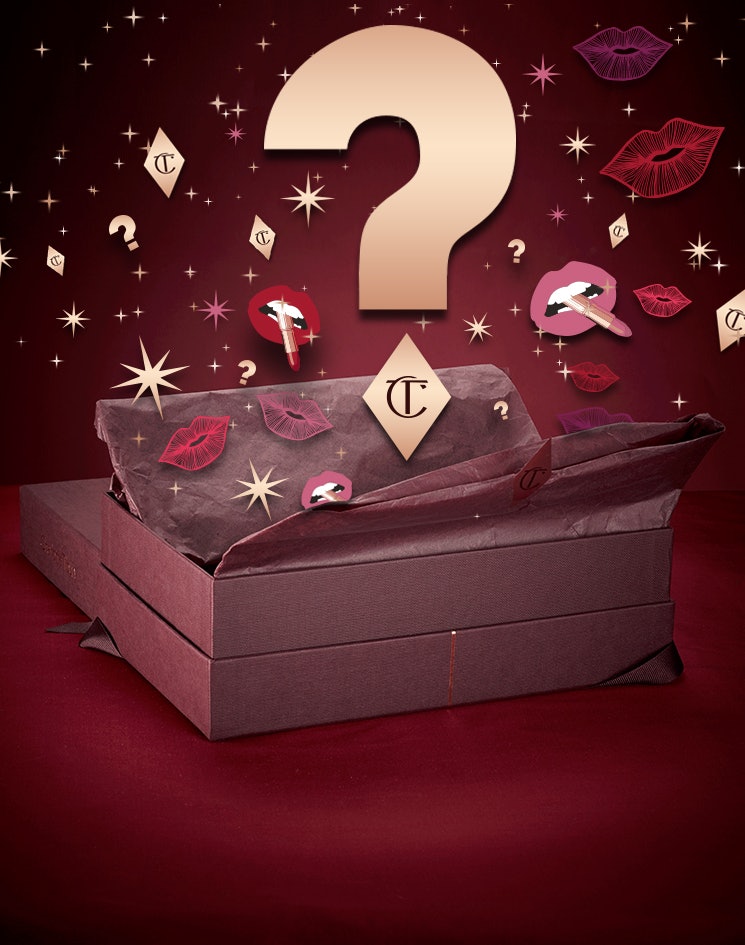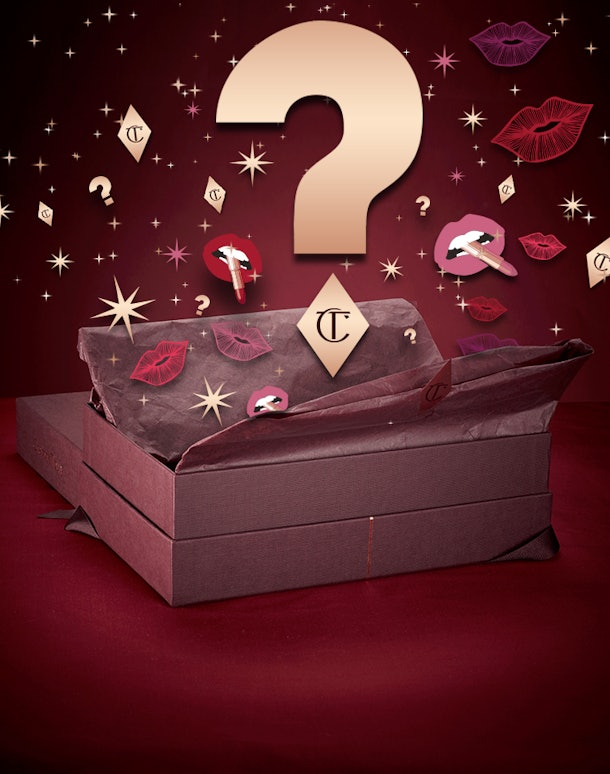 If you're really looking to go big or go home, you can also opt for the Deluxe Mystery Box for $210, which will contain 8 full size products and one makeup bag.
Like I said earlier, Tilbury has been really killing the beauty game as of late, so I'm hardly surprised at how good her Black Friday discounts and deals are. Chances are I won't be able to resist adding a few other products to my cart when it comes time to buy my boxed set of choice, but fortunately for me (and you, too), these savings make stocking up worth it.
Source: Read Full Article