With the holiday season right around the corner, there are about to be plenty of reasons to hit up Sephora. Have a makeup-loving bestie that you need to get a gift for? Stop in at Sephora. Want to rock a sparkly smokey eye for that holiday party but need a new palette? Head over to Sephora.com. But with thousands of products scattered across countless aisles and shelves, stepping into your local Sephora can seem like a beauty-lover's wonderland for some, but for others, it can become a bit overwhelming — and not to mention, expensive. If you're on a budget but don't have a game-plan, you'll probably end up spending your hard-earned cash on products you don't absolutely love. But fear not, because I've rounded up the best eyeshadow palettes from Sephora under $50 — palettes that make for the perfect holiday gift for a family member, friend, or yourself.
From super elaborate palettes with dozens of shades, to palettes that contain nothing but glittery hues, to the palette that will become the neutral-lover's new go-to, the following 15 palettes are the perfect starting point for any Sephora shopper that is looking for a new eyeshadow palette at an affordable price.
Read on for the best eyeshadows that you can purchase both in-store and online at Sephora without draining your bank account.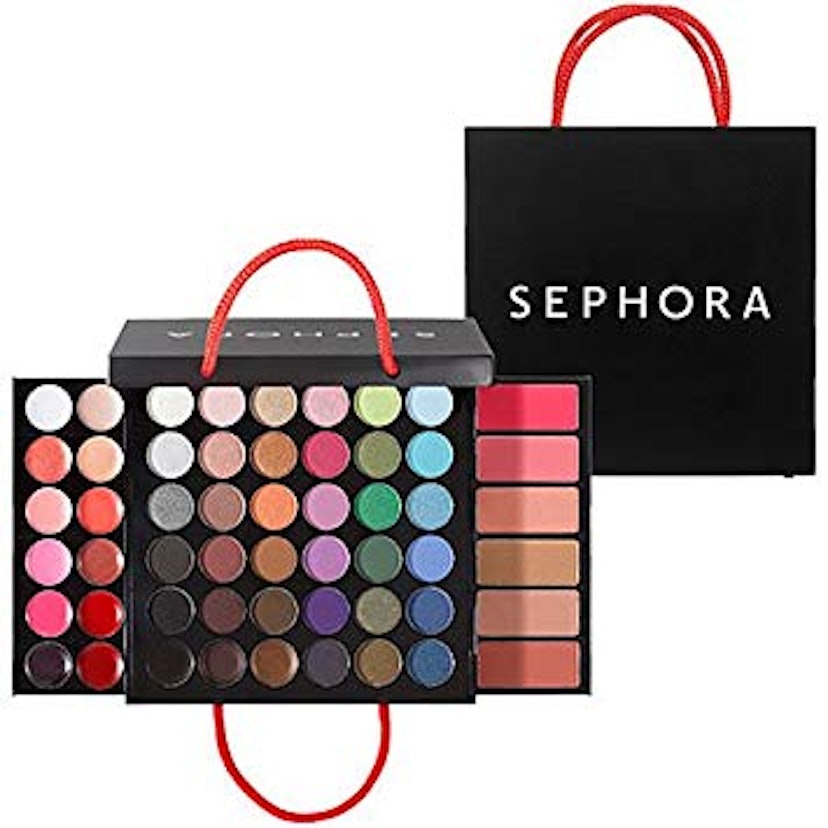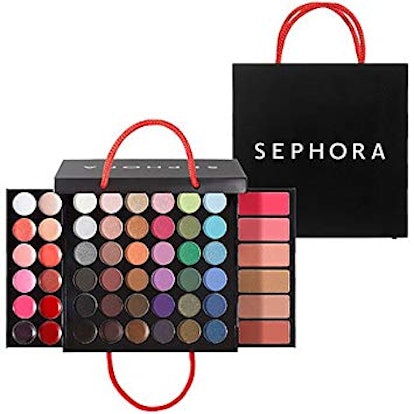 SEPHORA COLLECTION Medium Shopping Bag Makeup Palette
$26
Sephora.com
So what can make an eyeshadow palette under $50 even better? An eyeshadow palette under $50 that contains 33 eyeshadows, 12 lipsticks/lip glosses, three eyeliners, four blushes, and two bronzers. And in addition to its size, all of the shades in this Sephora brand palette have high color pay-off and will last all day long, no matter the lewk that you're going for.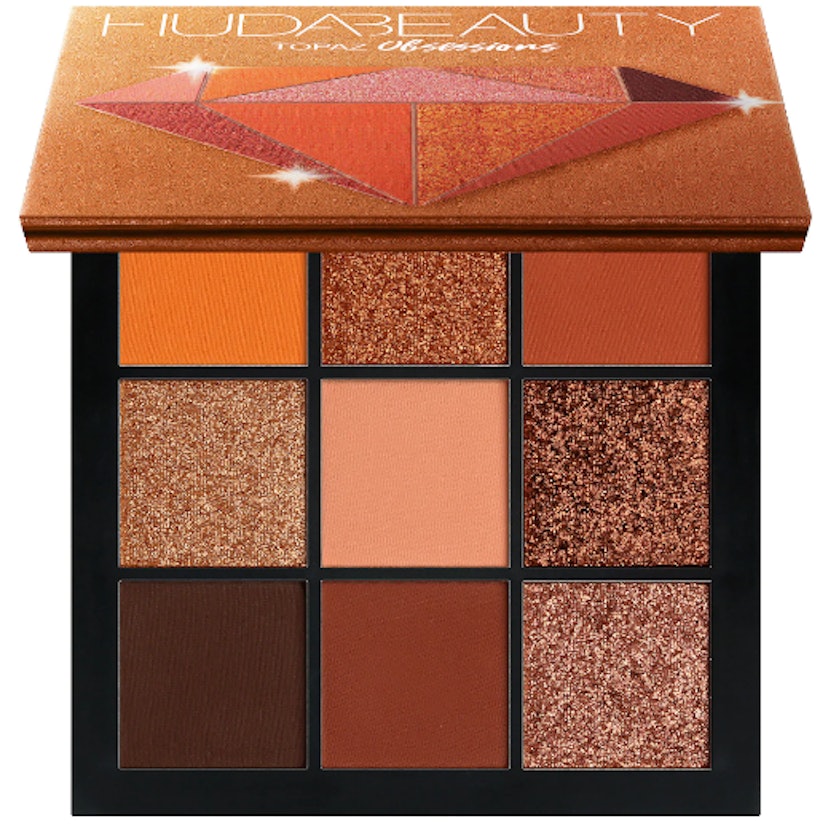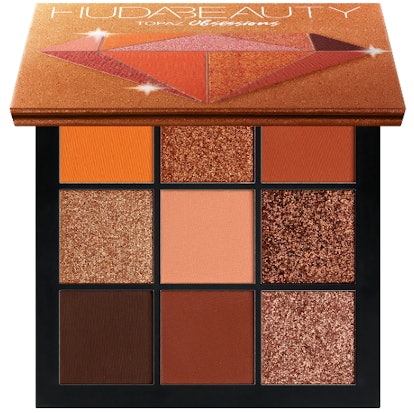 HUDA BEAUTY Obsessions Eyeshadow Palette
$27
Sephora.com
Makeup guru Huda Kattan created this Obsessions Eyeshadow Palette that is available in 11 different color schemes. Each palette is packed with a selection of nine highly pigmented mattes and shimmers, all with an easily buildable and blendable texture. What's more is that this nine-pan palette will only set you back $27.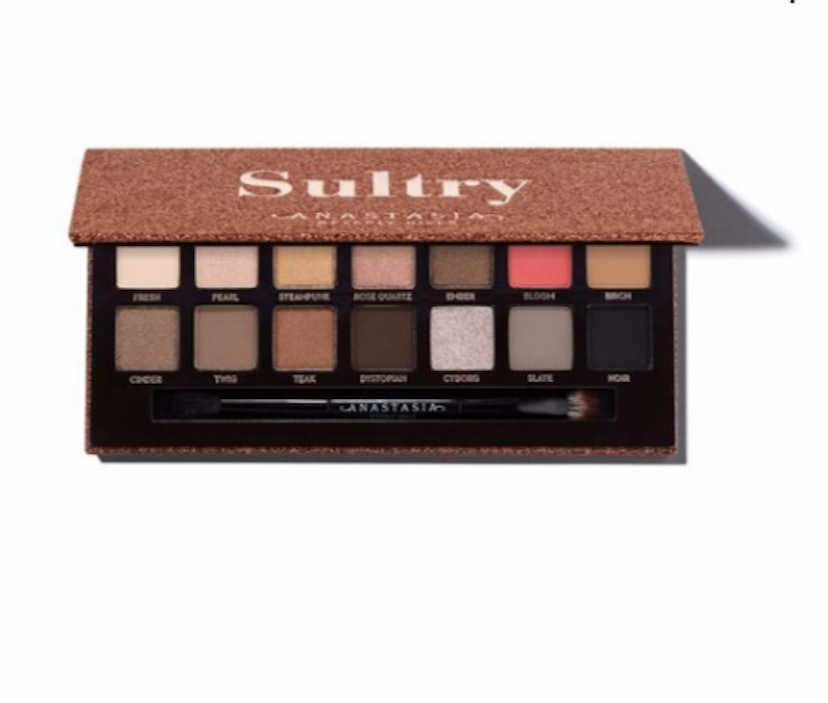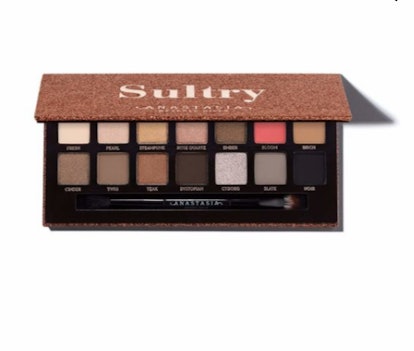 ANASTASIA BEVERLY HILLS Sultry Eyeshadow Palette
$45
Sephora.com
Anastasia Beverly Hills' Sultry Eyeshadow Palette is the ultimate metallic smokey eyeshadow palette for the colder months. The 14-pan palette contains a range of matte and shimmery nudes, bronzes, and other neutrals, as well as a pop of gold and peach. Shades like "Birch" (a matte nude) can be used alone for a simple daytime look, or bolder shades like "Dystopian" (a matte chocolatey brown) and "Ember" (a shimmery gold) can be blended together for a striking nighttime sexy smokey eye.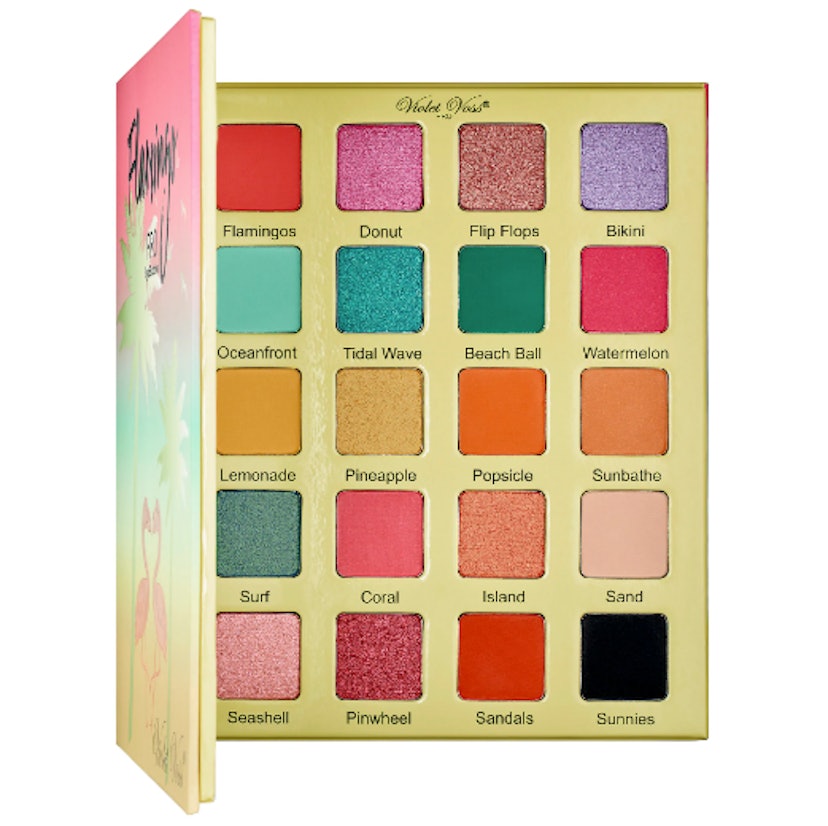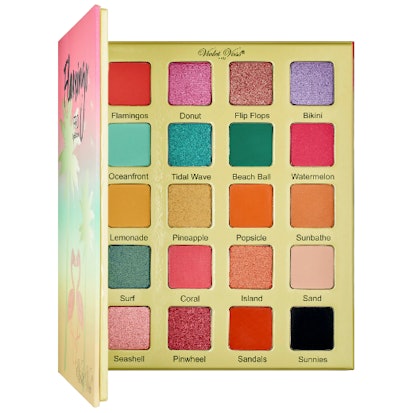 VIOLET VOSS Flamingo PRO Eyeshadow Palette
$45
Sephora.com
Summer may have come to an end, but that doesn't mean that you can't rock a bright eye look anymore. Violet Vloss' Flamingo Pro palette contains 20 bright hues that will mentally transport you to a beach vacation, even if it can't physically transport you. With shades like "Bikini" (a lilac foil) and "Oceanfront" (a soft mint matte), you'll start to actually believe that you're sitting on a tropical beach somewhere even when you're really stuck at your cubicle.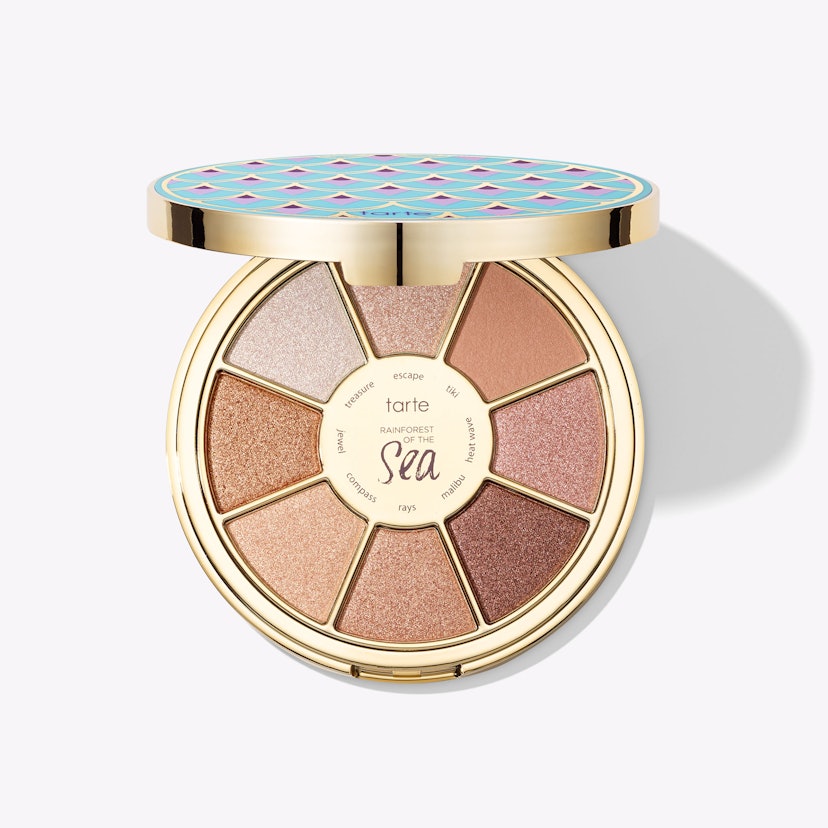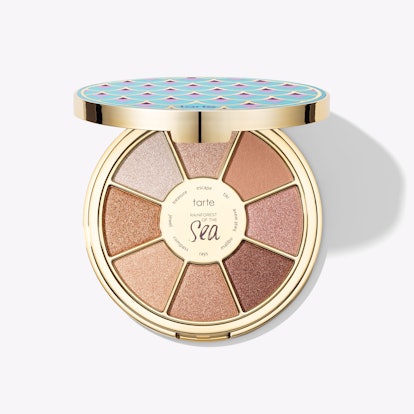 TARTE Highlighting Eyeshadow Palette Vol. III – Rainforest Of The Sea™ Collection
$36
Sephora.com
If there's one thing that I appreciate, it's when a makeup product is multi-use, and such is the case with Tarte's Highlighting Eyeshadow Palette that contains eight pans that can be used as both highlighters and eyeshadows. Each hue is a matte to shimmer and is somewhere on the nude range. The best part? Each shade is a plush texture that is part cream and part powder, so they're guaranteed to stay put all day long – no matter where you apply them.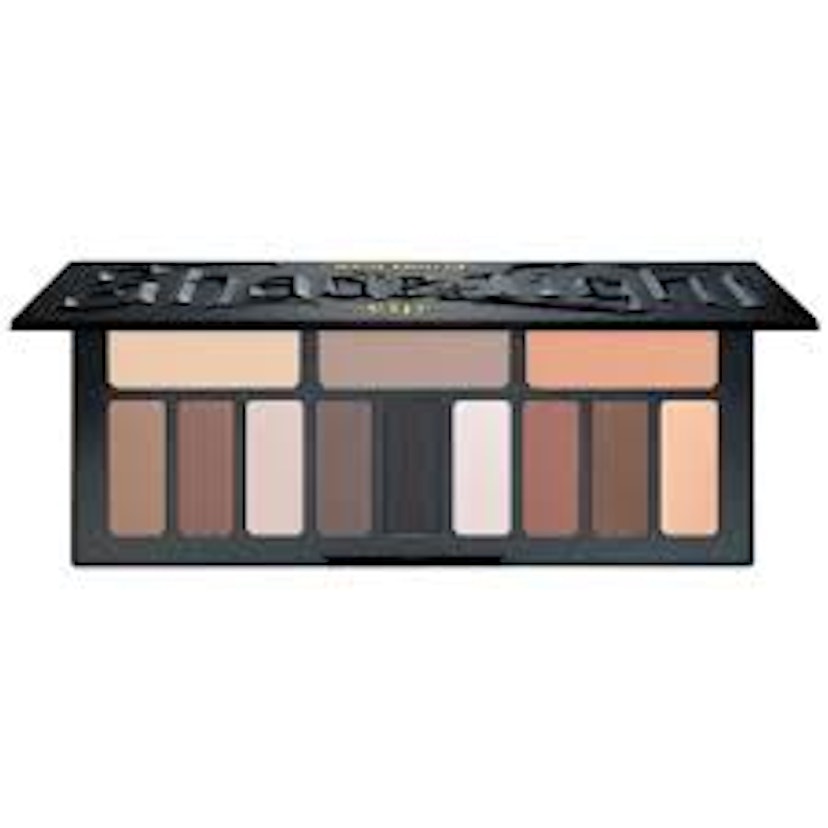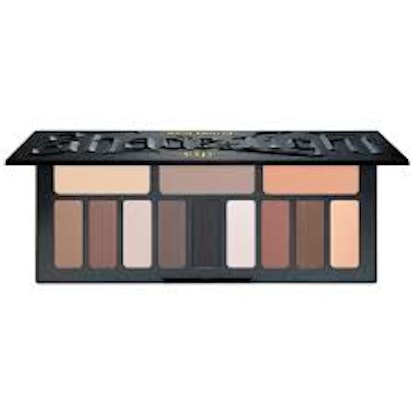 KAT VON D Shade + Light Eye Contour Palette
$48
Sephora.com
The palette of a neutral-shade-lover's dreams, this 12-pan palette contains three color quads in nude, cool, and warm shades of neutrals. Each powder is designed for contouring the eye so you can guarantee that they are highly blendable. And besides the range of shades, if there is one thing that Kat Von D knows, it's how to create a product that gives you major coverage and lasts on your skin all day long. I mean, have you tried the Lock-It Tattoo Foundation? Because that liquid foundation gives gives full coverage and extremely long wear.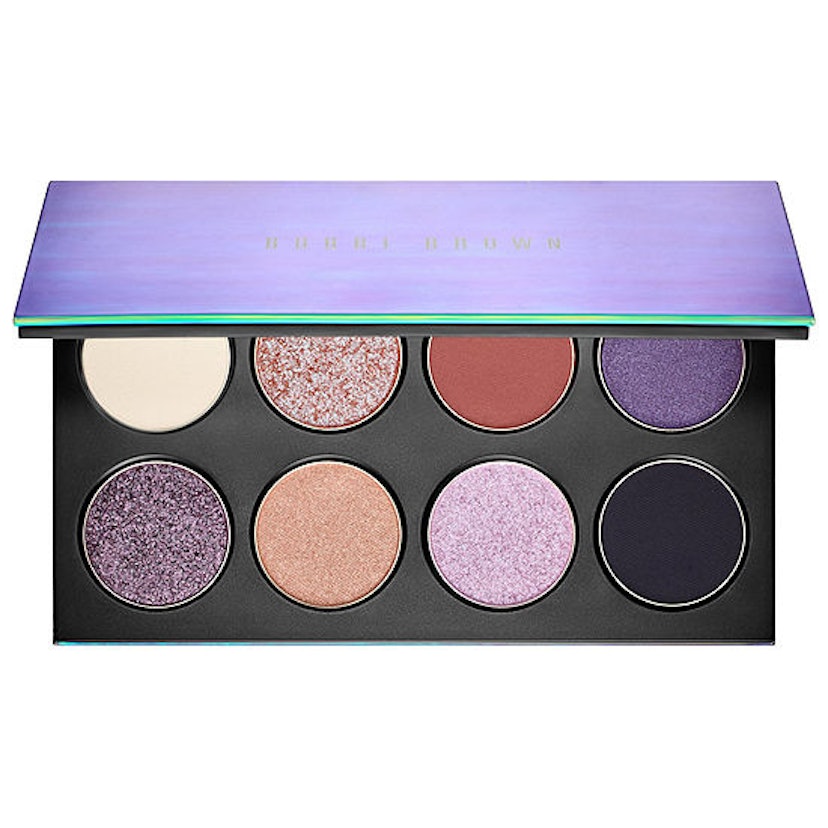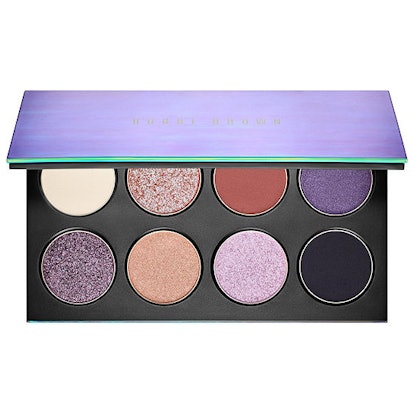 BOBBI BROWN Ultra-Violet Eyeshadow Palette
$39
Sephora.com
If you want to feel pretty in purple, Bobbi Brown's range of violets and lilacs in mattes and shimmers will give you a distinctive, majestic look. The eight-pan palette contains hues like "White Noise" (an off-white), "Electric Plum" (a rich metallic blue-purple), and "Strange Magic" (a shimmering violet with blue reflections).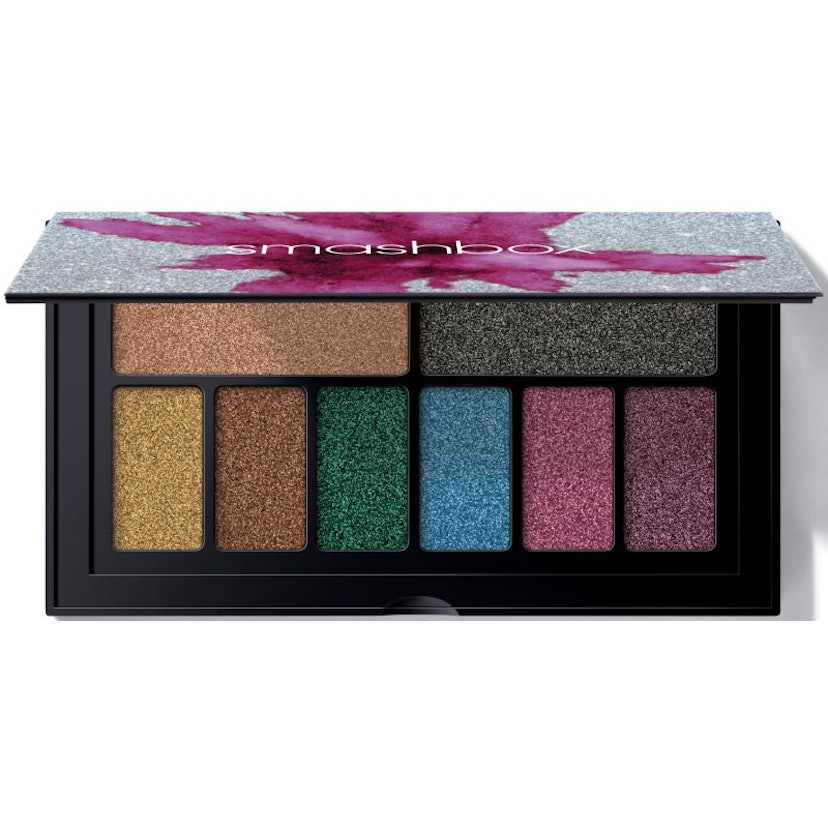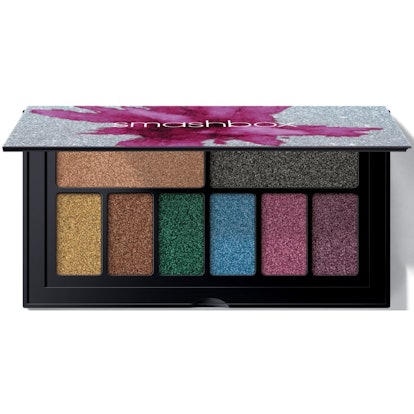 SMASHBOX Cover Shot: Eye Palettes
$29
Sephora.com
There's shimmer eyeshadow palettes and then there's glitter eyeshadow palettes. So for those that are in need of a little extra sparkle in their life (at an affordable price), then Smashbox's Cover Shot in "Bold Glitter" contains eight pans of highly-pigmented, intense color-payoff shades that will glisten all day long.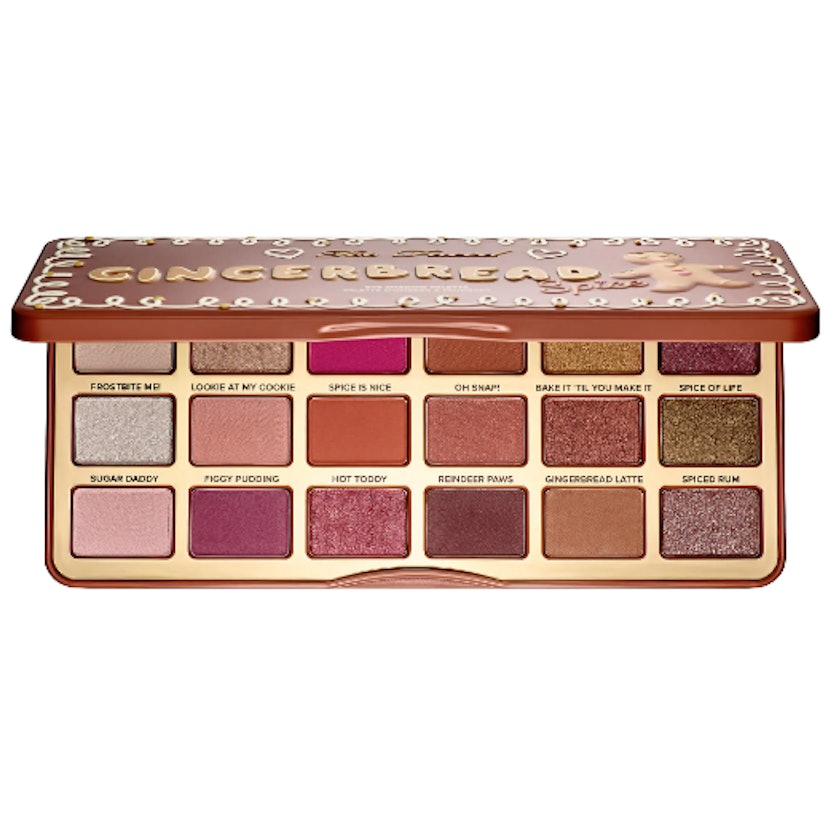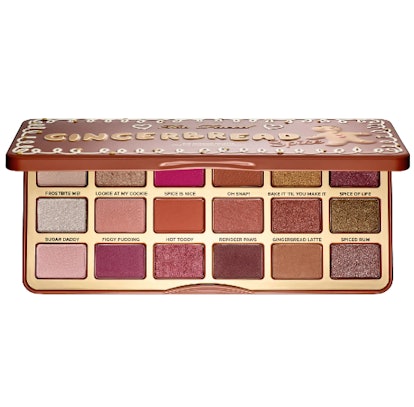 TOO FACED Gingerbread Spice Eye Shadow Palette
$49
Sephora.com
Just in time for the holidays, you can find Too Faced's Gingerbread Spice Eye Shadow Palette for just $49 at Sephora. This sweetly scented 18 shade palette contains a range of warm shades that'll be sure to spice up any holiday party look. From shades like "Sugar Daddy" (a soft pink shimmer), to "Spice is Nice" (a deep magenta), to "Gingerbread Latte" (a bronze shimmer), the palette is chock full of shades that will definitely land you on Santa's nice list.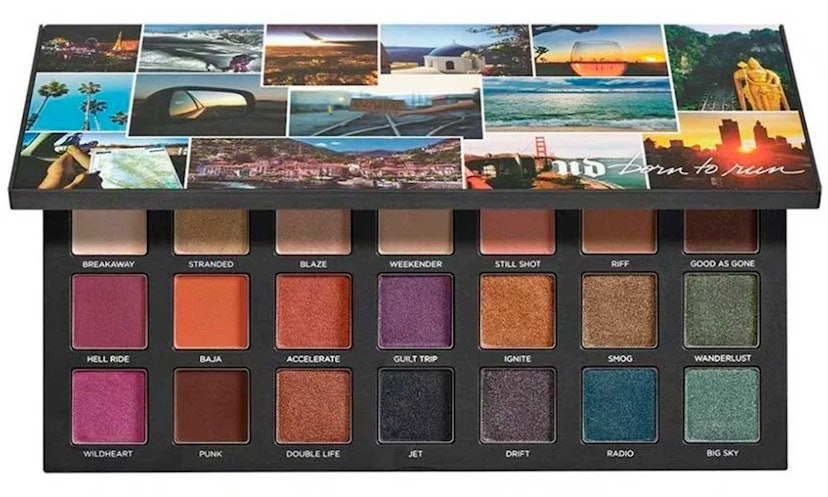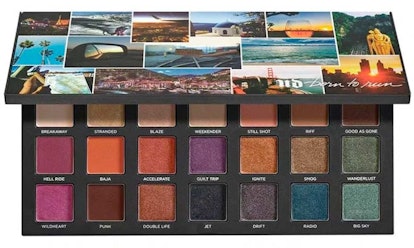 URBAN DECAY Born To Run Eyeshadow Palette
$49
Sephora.com
Planning a vacation this holiday season? Don't pack your bags without this 21 shade palette from Urban Decay. The "Born To Run" palette contains a wide range of hues so that you can create any look with just one palette. Whether you want a neutral, smoky, bright or sultry look, this palette has every hue you could need. Each shade is a velvety texture in a range of matte and shimmer finishes.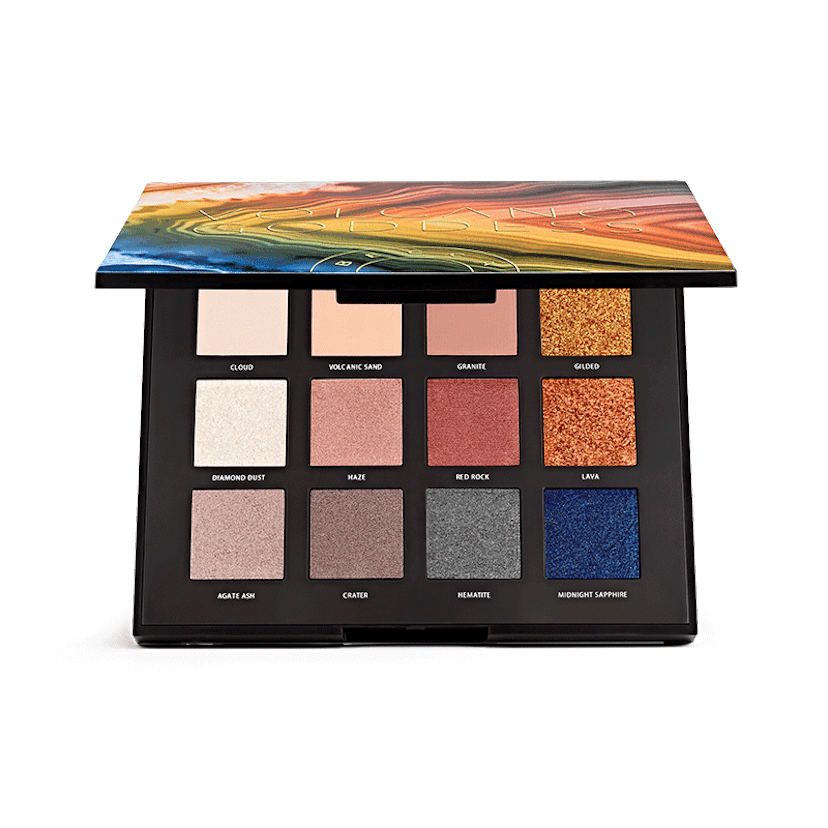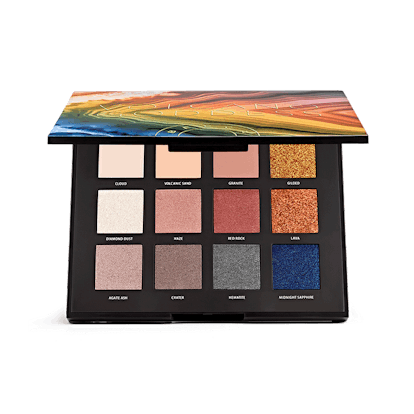 BECCA Volcano Goddess Eyeshadow Palette
$46
Sephora.com
I hope if I ever see a volcano erupt in real life that it is half as mesmerizing as this Becca Volcano Goddess Eyeshadow Palette. This 12-pan eyeshadow palette contains hues in three different finishes: ultra-matte, shimmer, and metallic, ranging from "Lava" (a metallic copper) to "Midnight Sapphire" (a shimmery sapphire). The best part? The palette will only set you back $46, which, if you ask me, is a steal compared to what you'd have to pay for a ticket to Hawaii to see real volcanic lava.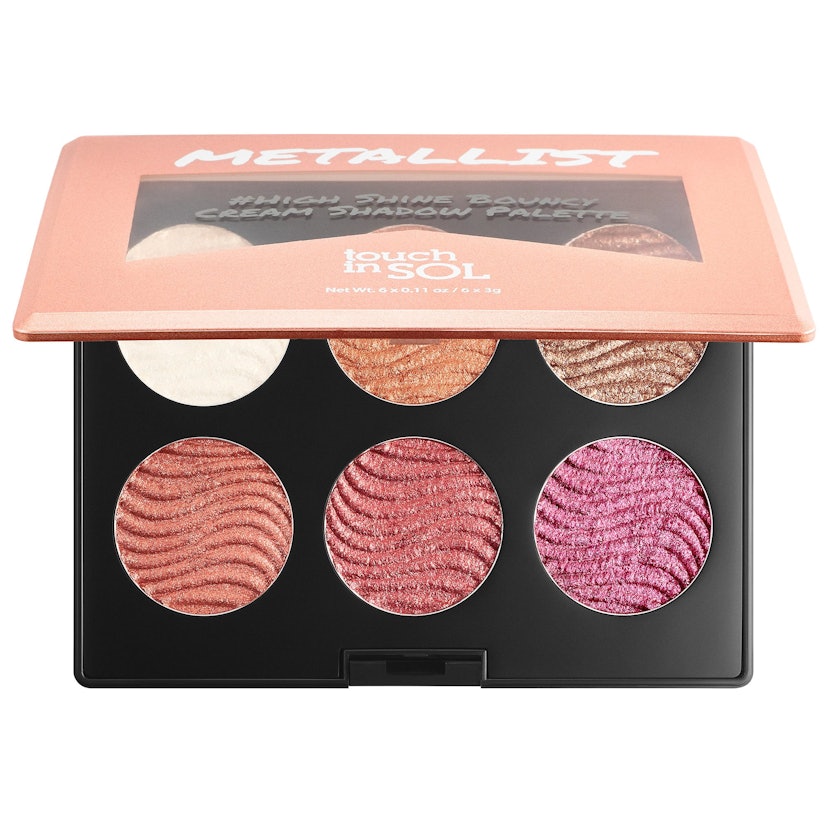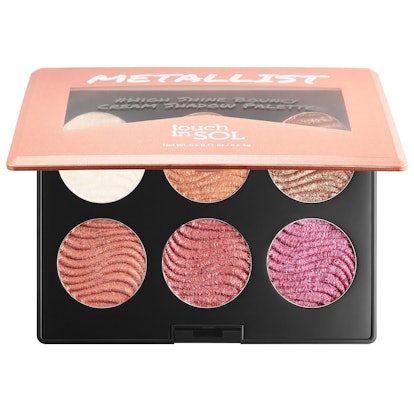 TOUCH IN SOL Metallist High Shine Bouncy Cream Shadow Palette
$42
Sephora.com
What sets this six-pan palette apart from the rest of the list is it's unique jelly-like texture that allows each hue to have a super high color payoff. The six warm, shimmery colors range from shades like "French Ganache" (an orange beige) to, my personal favorite, "Sangria Rose" (a crimson burgundy).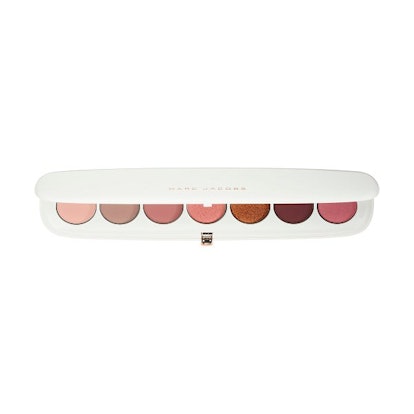 MARC JACOBS BEAUTY Eye-Conic Multi-Finish Eyeshadow Palette – Coconut Fantasy Collection
$49
Sephora.com
This seven pan eyeshadow palette is a luxurious experience for your eyelids, it features a range of richly pigmented hues all in the rose gold family in four different finishes: velvet, satin, silk, and metallic lamé.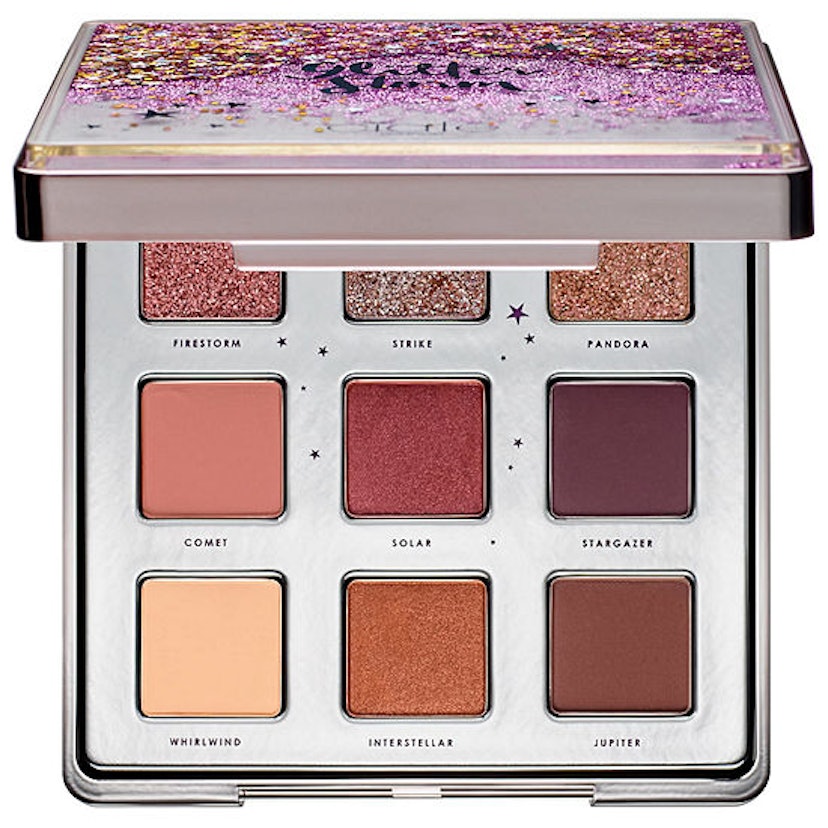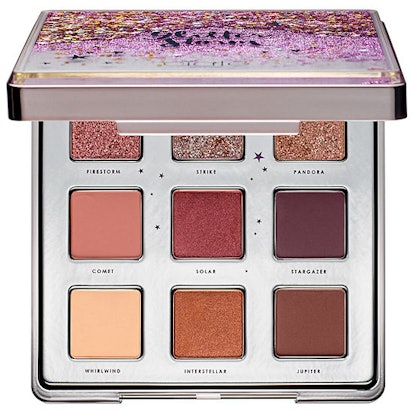 CIATÉ LONDON Glitter Storm Eyeshadow Palette
$42
Sephora.com
Ciaté London's Glitter Storm Eyeshadow Palette contains nine different shadows in a range of mattes, shimmers, and glitters. With hues like "Solar" (a cranberry shimmer), to "Whirlwind" (a cream-colored matte), to "Strike" (a purple silver glitter), this palette is extremely versatile depending on just how much shine you're looking for.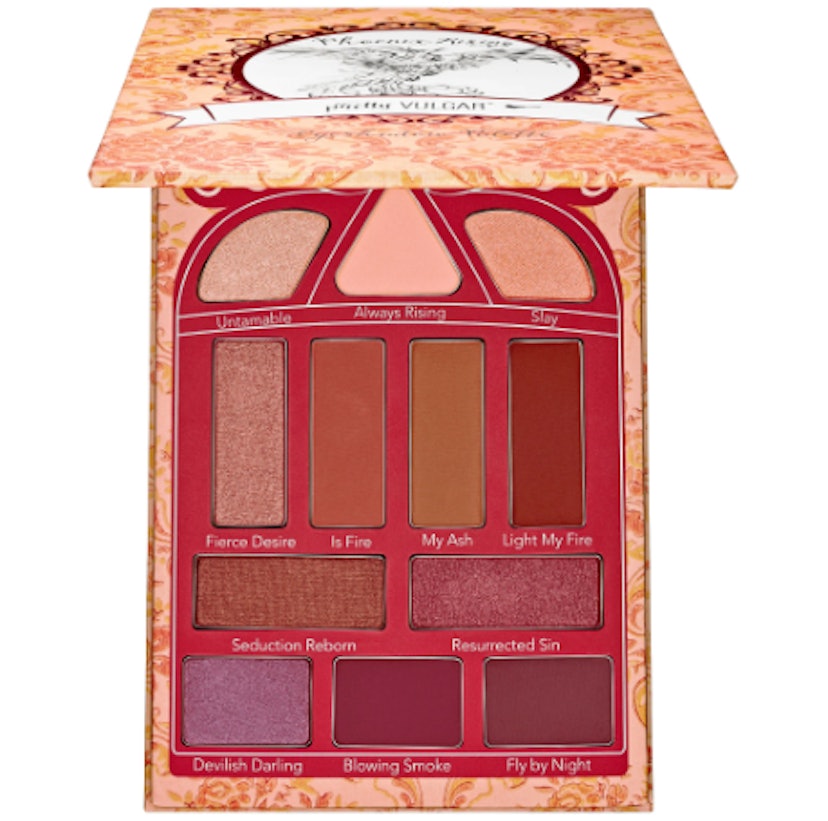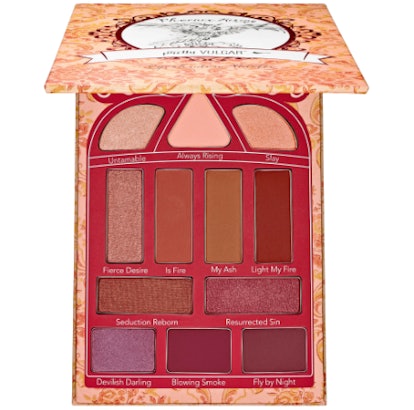 PRETTY VULGAR Phoenix Rising Eyeshadow Palette
$35
Sephora.com
Pretty Vulgar's Phoenix Rising Eyeshadow Palette contains 12 warm-toned shades that will definitely bring the heat to your makeup game this winter. Each shade is extremely pigmented yet smooth and creamy for a blendable application. Plan on dressing up as Mrs. or Mr. Claus this holiday season? The different shades of red in the palette like "Light My Fire" (a rusty brown matte) and "Seduction Reborn" (a burnt red shimmer) are sure to complement the signature red suits.
Source: Read Full Article