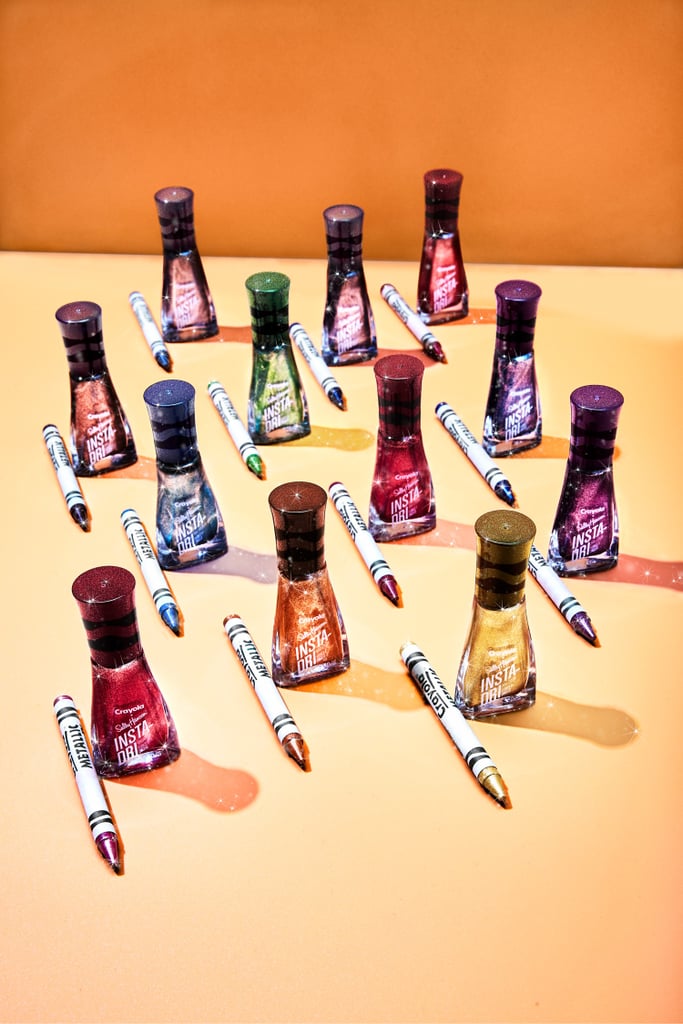 Sally Hansen's New Crayola Line Is Like a Box of Glittery Crayons For Your Nails

Remember the days when showing up to school with the 64-pack of crayons made you feel on top of the world? You may be far past the age of ever having that kind of satisfaction again, but if you're in the mood to feel like a kid again, Sally Hansen is here to help. The brand teamed up with Crayola to add 12 new, metallic colors to its Insta-Dri nail polish collection, so now you can wear some of your favorite crayon colors on your fingertips.
Like 2017's Back to School Collection that the two brands first collaborated on, each shade in the Sally Hansen x Crayola Glam Rock range, as it's called, is inspired by a classic crayon color from the glitter pack. That means that customers interested in purchasing any of the 12 shades will find colors like Razzmic Berry, a shimmery, blue-tinged raspberry color, Big Dip O'Ruby, a sparkly red, and Metallic Seaweed, a shiny teal hue, among others. The Insta-Dri Glam Rock collection is available to shop in drugstores nationwide at $4.99 a bottle, and will be available on Amazon at the end of November. Scroll ahead to see all the gleaming colors.
Source: Read Full Article