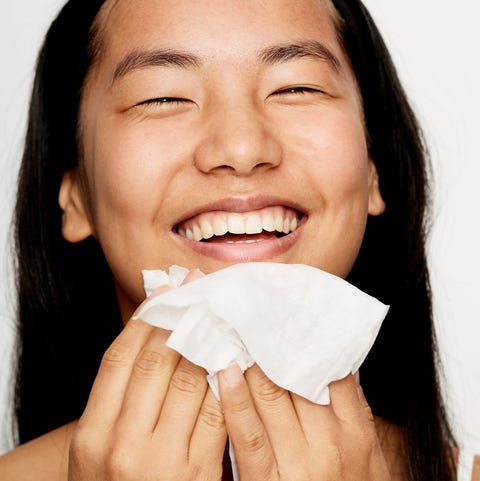 In today's WTF-that's-brilliant news, a very smart woman on Reddit just broke the beauty-buying system by creating her own expensive makeup wipes for virtually no money. And now, she's being heralded as genius, revolutionary, and magical—at least, according to me and the good, good people of the internet.
In a post titled, "Just discovered a skincare hack with gauze…" a Reddit user by the name r/Ellieissokay detailed a DIY hack using her favorite Dior liquid makeup remover to save money instead of re-purchasing expensive face wipes.
"Long story short, I unfolded a gauze pad and realized it was perfect for a make-up wipe," Ellieissokay writes, "so I folded them in 2 piles and put them in separate baggies, squeezed a bit of toner in one, make-up remover in another."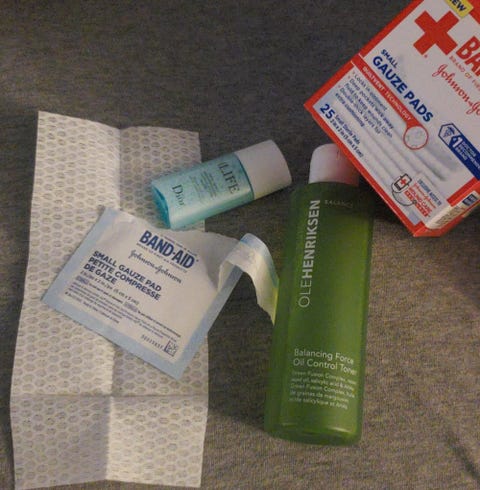 The result: crazy-cheap makeup-remover wipes and toner pads that are totally TSA- and wallet-friendly—especially considering a giant pack of gauze will cost you less than $10. And though, sure, you could saturate some cotton rounds instead, Redditors pointed out that rounds would likely soak up too much product, whereas with gauze, "I barely used much liquid, and the gauze was $2 for 25 pads," Ellieissokay adds. "I basically ended up with Dior make-up remover wipes for $2." Brilliant, right?
Of course, she isn't the first person in the world to make her own makeup or toner wipes—as another Reddit user noted, "I've been making my own micellar wipes for a longtime now [using] esthetic wipes."
And, adds another user, you can make your own wipes even more environment-friendly by skipping the plastic bags (though Ellieissokay's hack only calls for two Ziplock bags, which can be rinsed and re-used) and opting instead for sewed, re-usable cotton and flannel rounds, like these, below.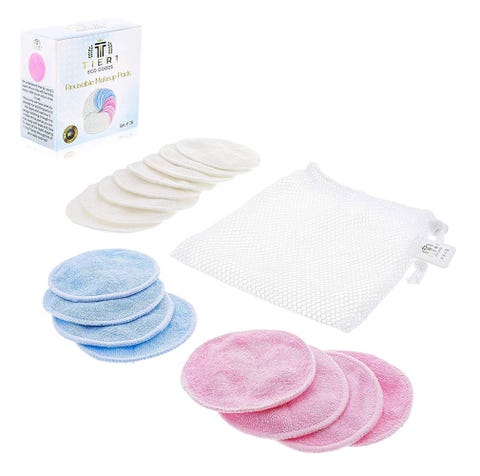 So, next time you've got a giant bottle of makeup remover that can't fit in your medicine cabinet or carry-on, or, if you're just looking for a cheaper wipe alternative, try this DIY hack at home. And then say a silent thank you to the brains of Reddit for, once again, revolutionizing your beauty game.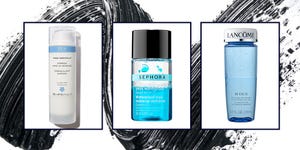 Source: Read Full Article