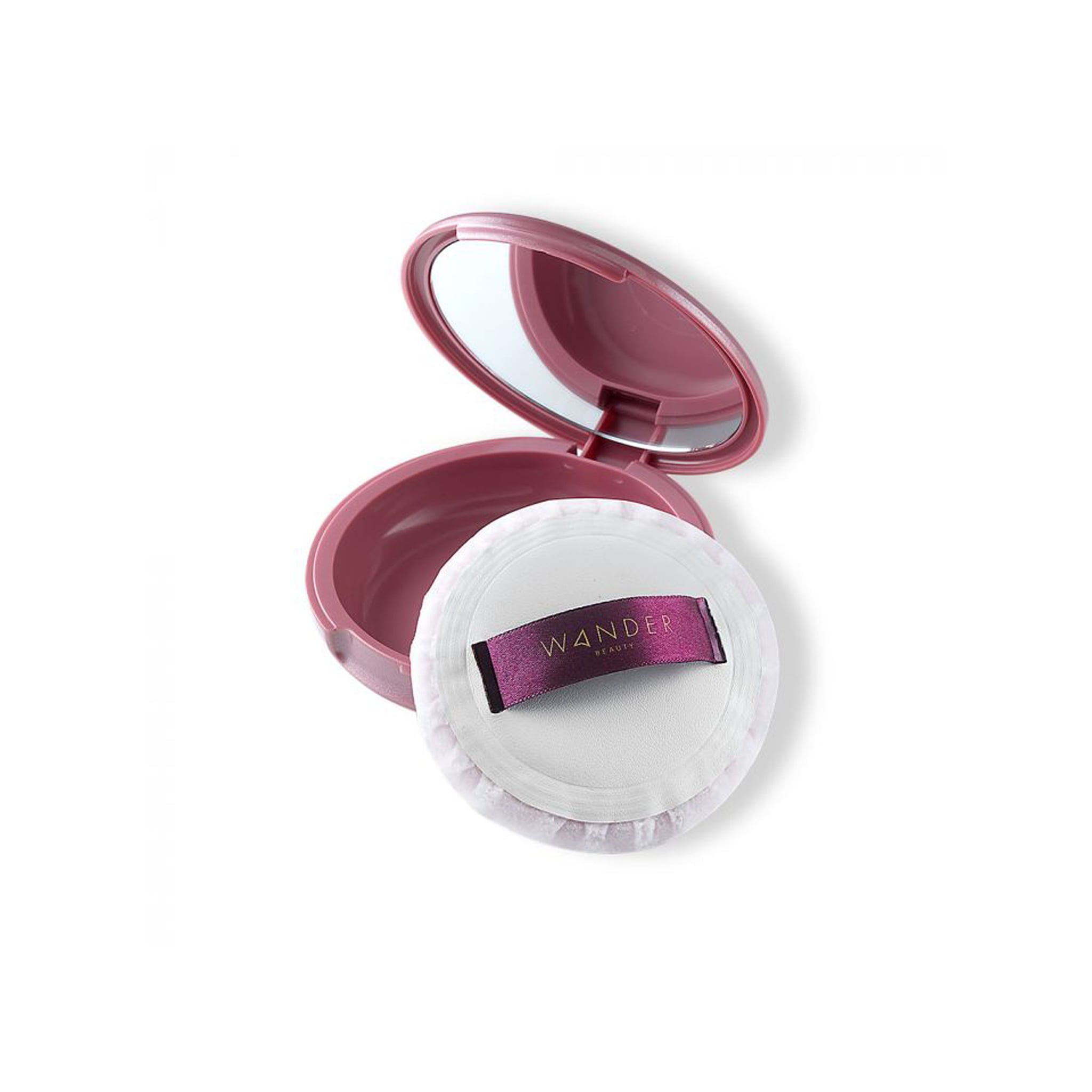 I'm a runner, and I don't just mean in the fitness sense of the word. I shamelessly run after public transportation. (There is no subway, bus, or cab I will not catch if I put my mind to it.) As a result, I can get a little sweaty before making it to my final destination, so I keep my bag stocked with face wipes, deodorant, and basically anything else I need to hide the evidence of my crazy commute. The problem I often face is when I'm already wearing makeup; it'll often smudge because of my super oily T-zone.
This is where the Wander Beauty Play All Day Translucent Powder ($32) changed my life. On the outside, it just looks like a (delightfully rose-colored) pressed powder compact, but flip it open, and you'll find a puff applicator. The puff is nothing huge — think: a practical-sized pancake — but it's packed with translucent powder inside. Brilliant. Now, it's something I bring with me while traveling, because whether you're on a train or running around the office trying to find a free conference room to take a phone call, this puff is there save you without making a mess. If you need to blot the oil or set your makeup, you no longer need a pot of loose powder that requires a fluffy brush and will get everywhere.
Today, in particular, was a sweaty day, and everything about my commute needed deslicking. I couldn't find my metro card, and when I did, I sprinted after a train that I knew was destined to leave without me on it. My forehead was looking a little greasy, so I whipped out this compact. I patted it across my cheeks, which are often very patchy and dry, and the powder didn't sit in my creases. Then, I gave my T-zone a good few whacks, soaking up any excess oils. It not once ruined my base makeup (which at the time was only BB cream), but it did set it for the rest of the day.
What's also magical about this compact is its ability to disappear. Tested on fair, medium, and deep skin tones, and seeing it disappear on even the most textured areas of my skin, is truly incredible. So Wander Beauty: thank you for making my skin look fresh — and even the most Monday-est Monday better.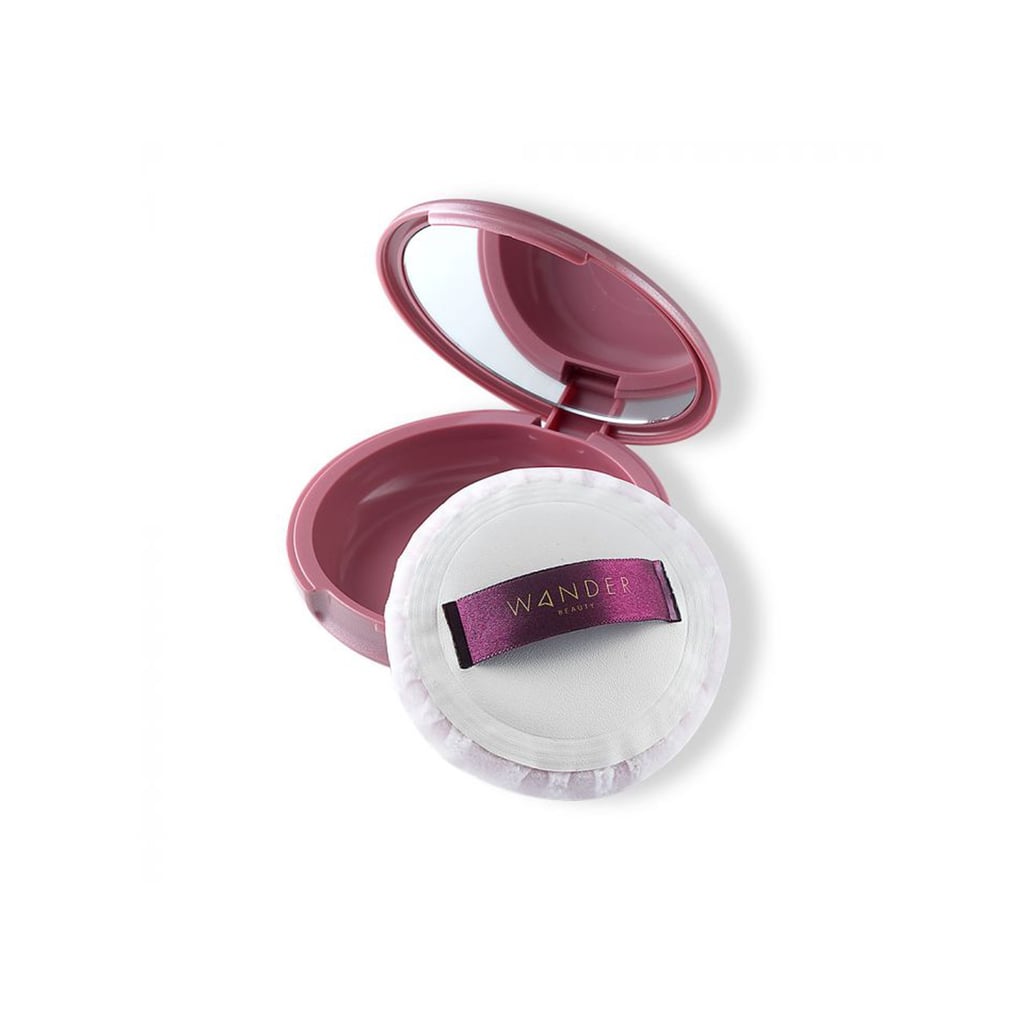 Source: Read Full Article