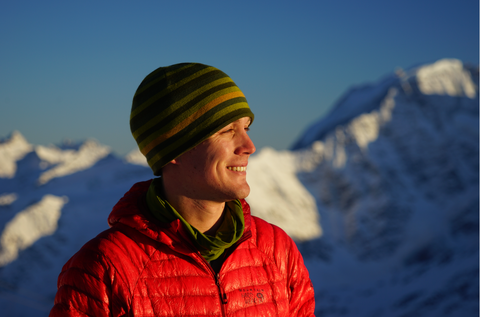 Colin O'Brady is attempting the impossible. On Thursday, he sets off on a 70-day, 1,000-mile solo trek across Antarctica, unaided and unsupported.
Of course, people cross Antarctica all the time. Norwegian adventurer Cecile Strong and American mountaineer Ryan Waters did it together in 2010. And in 2012, English climate scientist Felicity Aston skied straight through the continent, helped by two food supply drops.
But what's never been done before—and has been deemed "thermodynamically impossible" by Wired—is to travel the continent coast-to-coast totally alone, "with no re-supplies, throughout it all," O'Brady, 33, tells MensHealth.com. "I have to carry everything with me from the beginning, which means getting the best nutrition and high quality food I can get, with the least amount of weight."
To survive, he'll lug a 400-pound sled that's filled with supplies withstanding temperatures averaging -40 degrees Fahrenheit.
If O'Brady succeeds, he'll become the first person in history to complete the crossing.
Last year, British polar explorer Ben Saunders took on the challenge, but was forced to abandon his quest after running out of food. In 2015, another British explorer named Henry Worsley died attempting to cross the frigid desert by himself. He called for help 30 miles from the journey's end and later died in the hospital.
If O'Brady succeeds, he'll become the first person in history to complete the crossing. He appropriately calls it The Impossible Project—and he's been preparing for more than a year.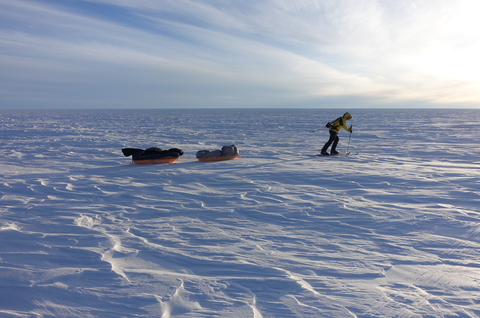 Colin O'Brady

Courtesy Colin O'Brady
O'Brady is a professional endurance athlete and has climbed Everest, but crossing Antarctica was "one of the few remaining iconic firsts that hadn't been done," he says. "I would like to prove it's actually possible—and inspire others in their own lives to achieve their dreams and goals, too."
Nearly 10 years ago, O'Brady was severely burned in a fire while visiting Thailand after college. Doctors told him he'd probably never walk normally again, but O'Brady used that as fuel to fight back—and recover.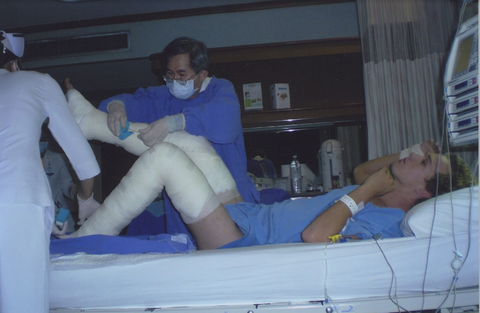 Colin O'Brady in the hospital after suffering severe burns.

Courtesy Colin O'Brady
After a year and a half of grueling rehabilitation, O'Brady ran the Chicago Triathlon—and, to his surprise, won it.
"And now, a decade later… having the opportunity to hopefully be the first person to cross Antarctica," O'Brady, a full-time adventurer, says. "I do that not to pat myself on the back, but to be a catalyst or testament to others that no matter what you're encountering in your life, the inevitable trials and tribulations, that… we as humans have reservoirs of untapped potential inside of us and can achieve remarkable things."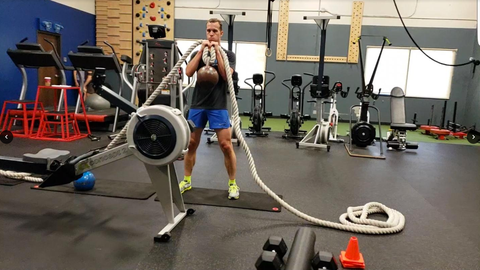 Colin O'Brady trains to cross Antarctica.

Courtesy Colin O'Brady
In preparation for his trek, O'Brady has spent the last year strength training at a gym in his hometown of Portland, Oregon. Each day is different, but he spends a couple of hours squatting, benching and deadlifting.
Since he'll be carrying around 400 pounds of food and supplies in a sled, he needed to bulk up. The 6-foot tall, 165-pound athlete has put on 20 pounds "in muscle," he says.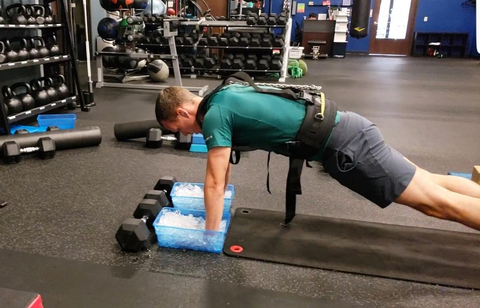 Colin O'Brady trains to cross Antarctica.

Courtesy Colin O'Brady
His coach is Mike McCastle, the current world record holder for the number of pull-ups completed in 24 hours (5,804) while wearing a 30 pound backpack. McCastle helps him with strength training and guides him on supersets of plyometrics.
O'Brady incorporates a lot of cardio—hiking, biking, and running into his routine, too, because he need to be strong enough to pull his sled in a way that's sustainable over a long duration of time, and in harsh conditions.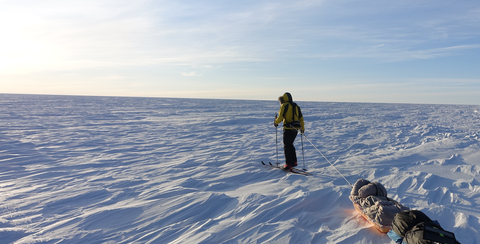 Colin O'Brady

Courtesy Colin O'Brady
He's been carbo-loading and increasing his protein and fat-intake to gain weight. "It's so cold where I'm going adding a little bit more fat to my diet is important," he says.
On the trek, he'll eat oatmeal for breakfast and soup with protein powder and freeze-dried foods for dinner. In between, he'll munch on multiple personalized nutritional bars, with a goal of consuming 8,000 calories a day. Since he's predicting to burn around 10,000 calories per day, he'll still lose weight.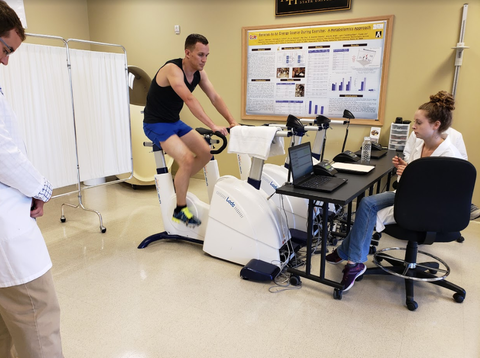 Colin O'Brady worked with experts to create a nutritional bar to sustain him throughout his journey.

Courtesy Colin O'Brady
O'Brady worked with a supplement company and several doctors to develop a recipe for the bars, which are organic and full of nutrients. "People who have tried this [trek] in the past unsuccessfully, their failures have come unfortunately from not getting that nutrition perfectly right," he says. "I thought optimizing that is important."
While O'Brady is worried about getting the necessary nutrition to survive, he's also concerned about the toll being alone for 70 days will take on his mental health."That much solitude in such an intense place the mental journey will be pretty intense," he says.
That's why he's packing a handwritten note from his wife, Jenna Besaw, that says: I love you just the same. It's meant to encourage him to push forward, no matter the outcome of the journey.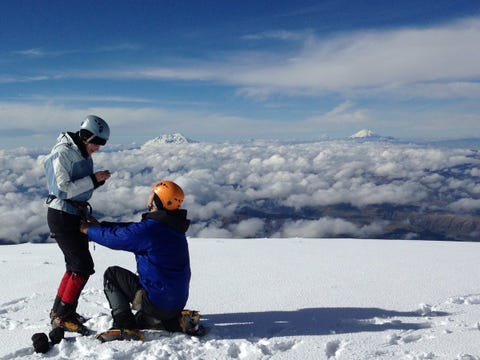 Colin O'Brady and his wife, Jenna.

Courtesy Colin O'Brady
Jenna, excited for her husband, also admits she has "fears, of course" watching her husband prepare for a trip that no one has ever completed.
"But we have a lot of faith that Colin can manage the risks out there," she tells Men's Health. "He's very capable and prepared to handle them. I try not to get too entangled about the irrational worries that arise in my head."
O'Brady will carry a satellite phone, as well as a GPS tracker, and plans to contact with logistics operators in Antarctica who could dispatch a rescue plane should anything happen.
View this post on Instagram
"A journey of a thousand miles begins with a single step…" I suppose there is no saying more apropos than this one for me right now. With just a few days to go before I depart for the Frozen Continent, I'm busy ticking all of the last boxes on my to do list and double checking all of my gear. This has been well more than a year in the planning. Once I'm dropped off in Antarctica I'll be completely alone with no resupplies, so every item I take with me is carefully considered and measured. But the first step in the journey happened long before my actually first steps on the ice. Turning dreams into reality requires daily dedication to your purpose even when the end goal seems far beyond the horizon. I want to hear about your dreams and goals. What are you now taking your "first steps" on, to one day turn into realty? #BePossible #TheImpossibleFirst
A post shared by Colin O'Brady (@colinobrady) on
Anyone who wishes to follow his journey can check his exact location here. O'Brady will be posting daily from Antarctica via his Instagram account @colinobrady.
"When I get back," he says. "I'm headed straight to get a big, juicy burger."
Source: Read Full Article