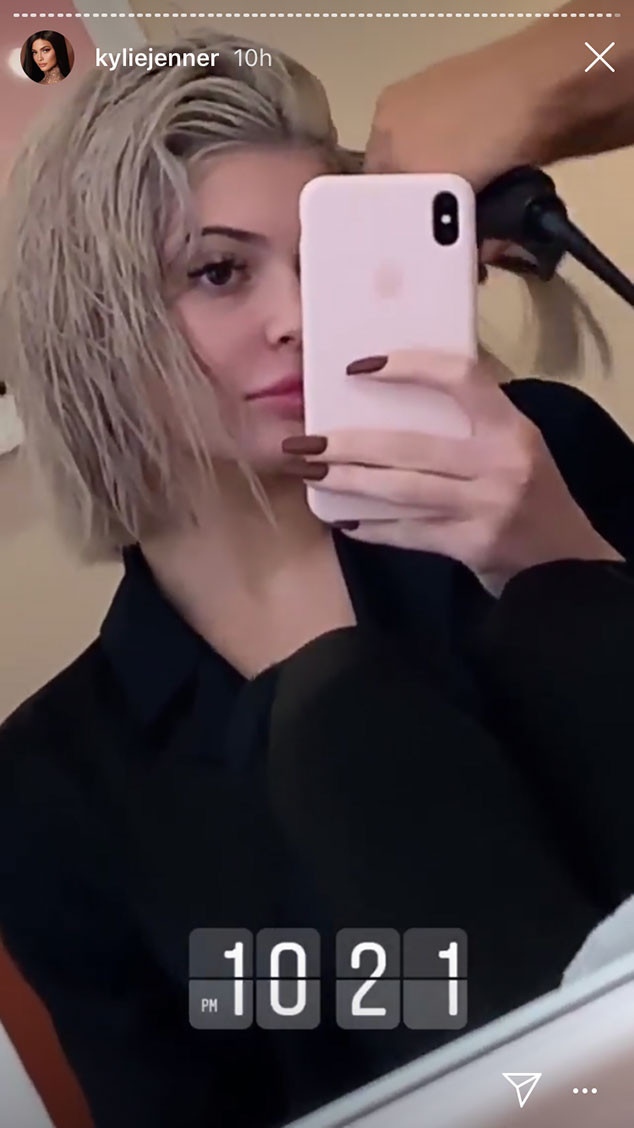 Instagram
Though there's never snow in California, Kylie Jenner is ringing in the new season in spirit with an icy 'do to match.
The makeup mogul and mama debuted her new hair on Tuesday night, sharing a video from the hair chair around 10 p.m. While Jenner videotaped her hair in the mirror, a stylist got to work flat-ironing her newly silvery strands.
As of late, the 21-year-old was sporting a warmer blond hue, but it seems it was time for Jenner to rock something a bit icier.
The star is certainly no stranger to changing up her hair color. Whether with her real hair or with the help of wigs, she's donned practically every shade in the rainbow, from neon green and baby blue to emerald and peach.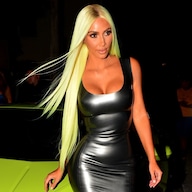 Photos
Kardashians' Best Hair Moments
View this post on Instagram
peach
A post shared by Kylie (@kyliejenner) on
It's possible the new switch up is in honor of her upcoming Kylie Cosmetics holiday collection launch next week. As Jenner teased on her Instagram account, the packaging features shades of metallic baby blue, silver and white.
Whatever the reason, Jenner is certainly bringing some chill with her new hair.
Looking good, lady! For more of her hair evolution, check out E!'s gallery below: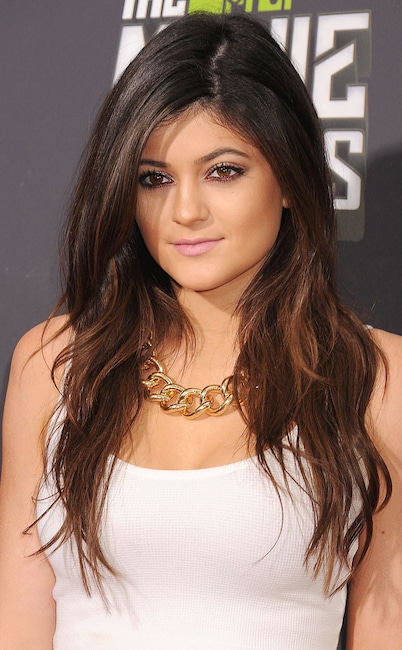 Jeffrey Mayer/WireImage
Brunette Bombshell

At the 2013 MTV Movie Awards, Kylie's tousled hair makes for the perfect romantic waves.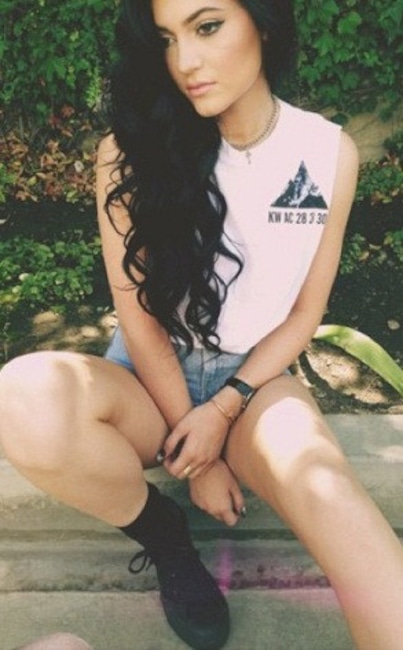 Instagram
Big Barrel Curls

One word: Stunning! Her curly black tresses effortlessly cascade down her shoulders.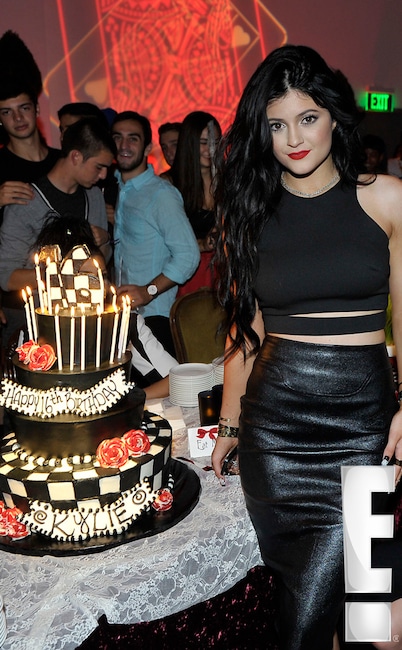 Michael Simon/Startraksphoto.com
Sweet 16

Kylie's hair is ultra-long and jet black for her 16th birthday party.
Article continues below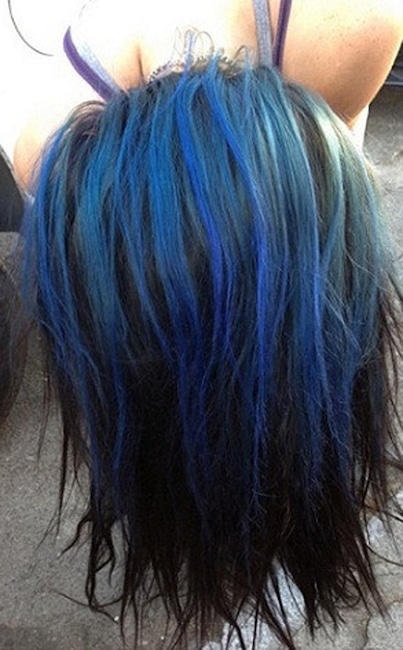 Instagram
Test Run

She first experimented with her now-signature blue shade back in 2013, dying her under layer a bright blue hue.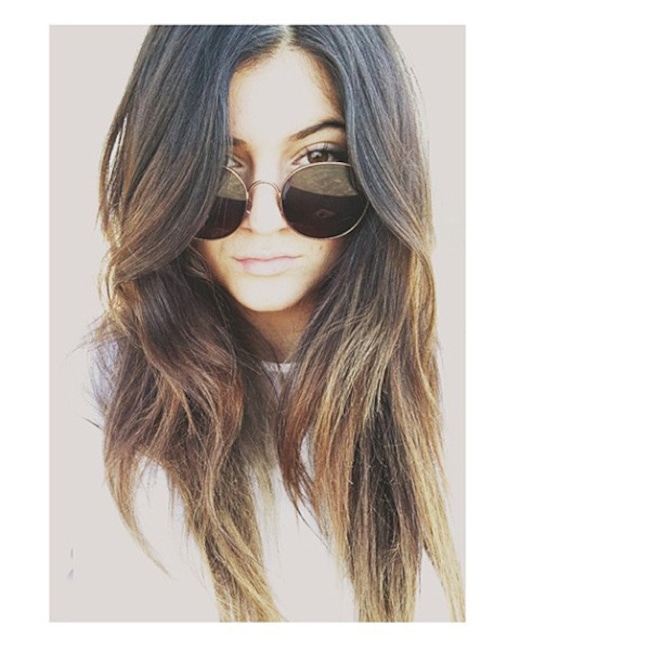 Instagram
Coachella Ready

Her warmer ombré is all about boho chic.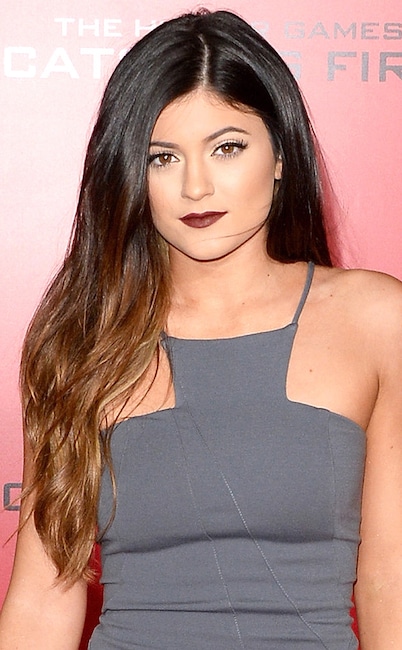 Jason Merritt/Getty Images
Ombré Effects

At The Hunger Games: Catching Fire premiere, the E! star heats up the red carpet with a warm caramel ombré.
Article continues below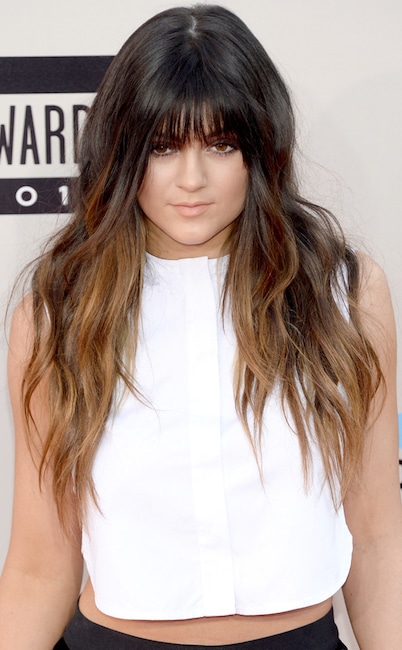 Jason Kempin/Getty Images
Fake Out

Don't go gaga over Kylie's bangs just yet—they're clip-ins!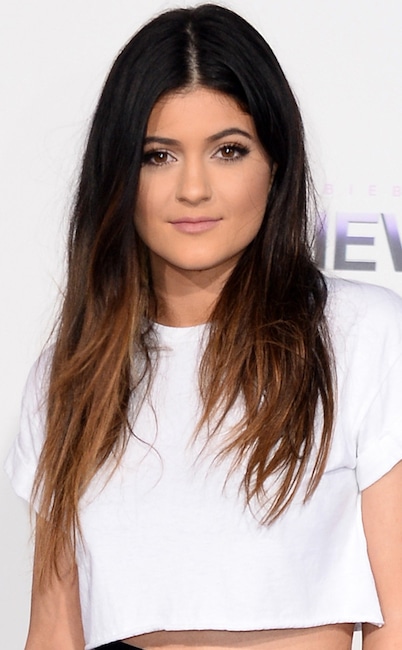 Frazer Harrison/Getty Images
Bye Bangs

The faux bangs are gone and her effortless layers return.
Dark Beauty

See ya, blonde! The E! star picks a solid dark hue for her hair, and coordinates her lips to match.
Article continues below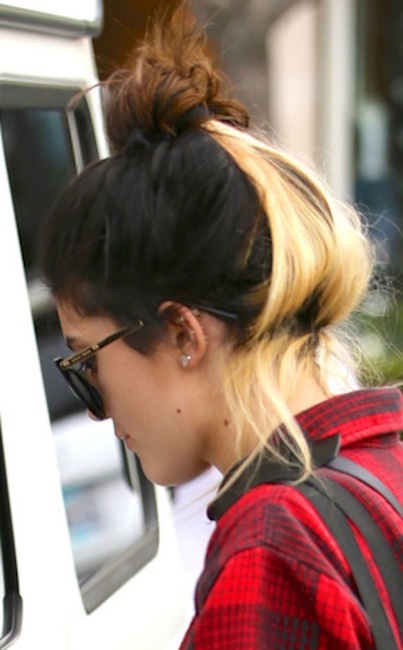 KAO/Splash News
Peek-a-Boo

Surprise! Kylie adds a sneaky splash of blonde to the under layers of her hair.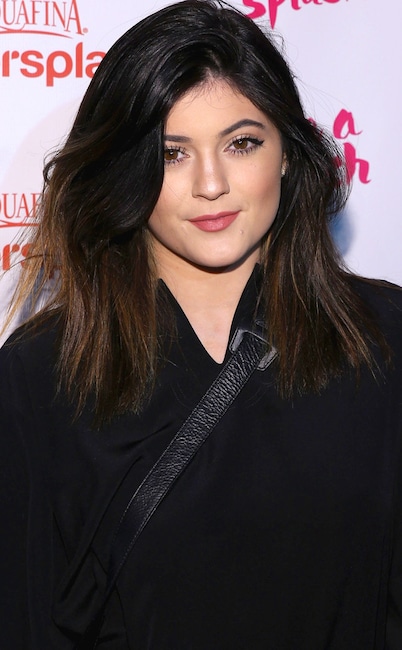 Larry Busacca/Getty Images for Aquafina FlavorSplash
Dark Matter

Chop, chop! Kylie trims her tresses into a shoulder-length cut and goes for a subtler, dark ombré.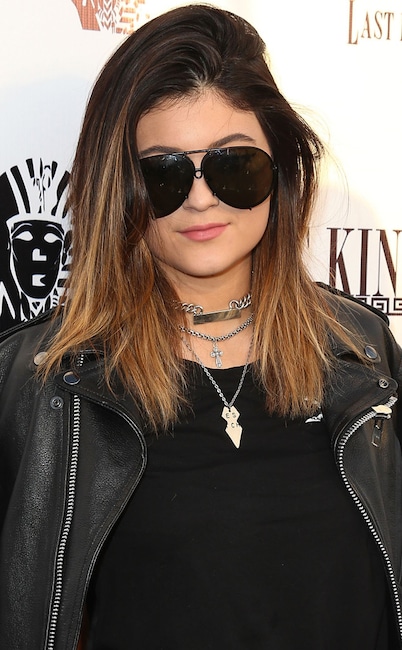 Imeh Akpanudosen/Getty Images
Crop Chic

Before long, the old ombré proportions appear on her new short hair.
Article continues below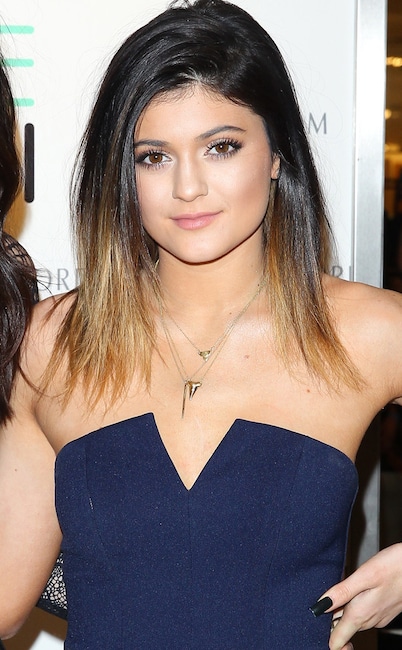 JB Lacroix/WireImage
Lighten Up

To the light side! At least, that's where the ends of her hair are going with this drastic black-to-blond effect.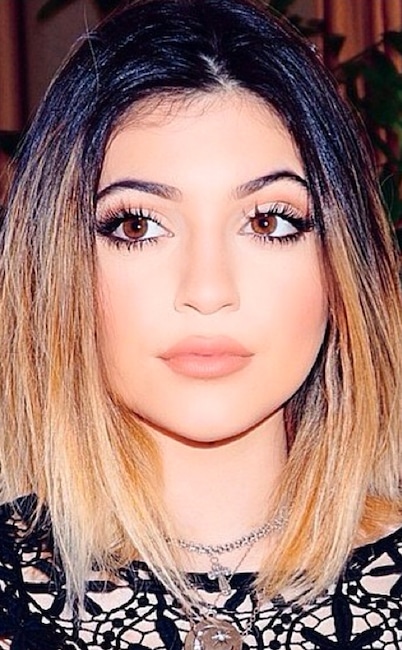 Instagram
Blond Before the Blue

Just before adopting her cerulean tint, Kylie debuts a blonder-than-ever ombré on Instagram.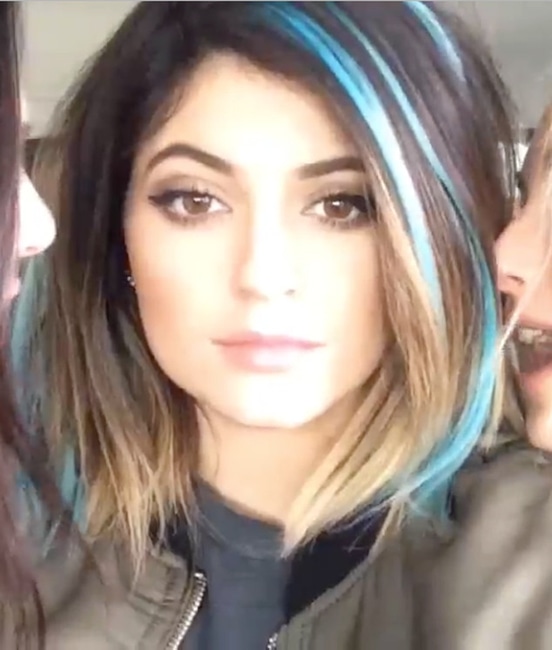 Instagram
Just a Hair

Before she went for the blue ombré, Kylie experimented with playful teal streaks.
Article continues below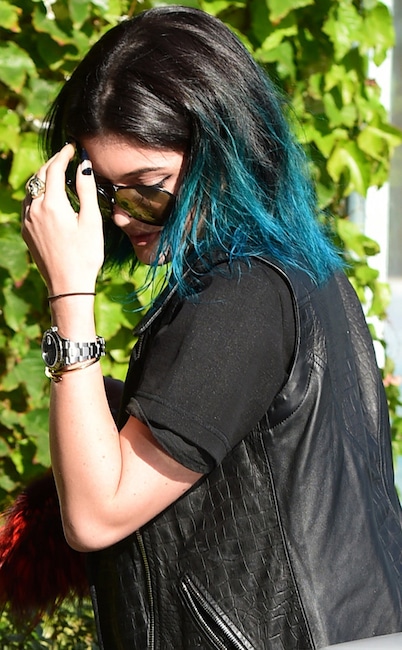 AKM-GSI
Blue Or Bust

And it's blue! The E! star debuts her eye-catching new tint.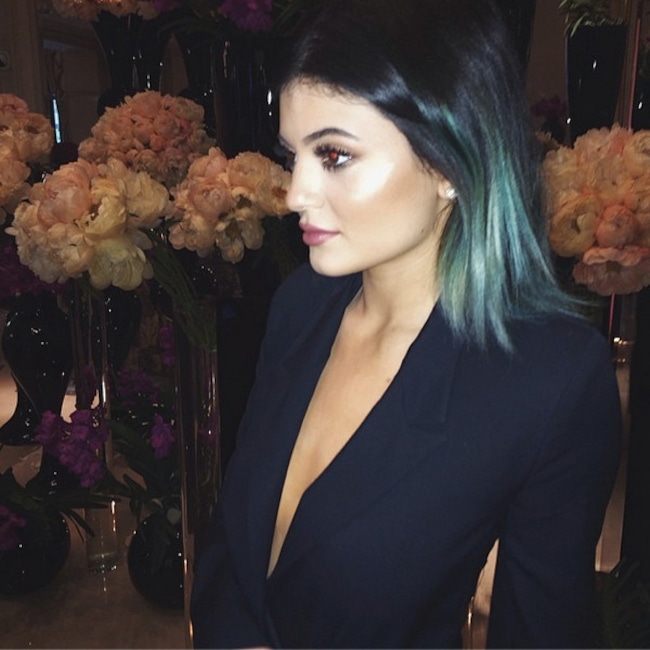 Instagram
Faded

Slightly less blue, but still a fun and flirty shade.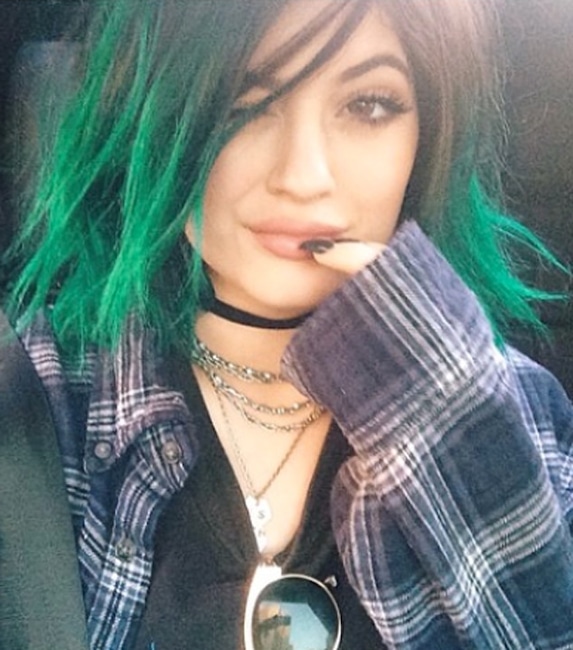 Instagram
Lady in Green

Kylie's color slightly shifts from teal to green in this Instagram snapshot.
Article continues below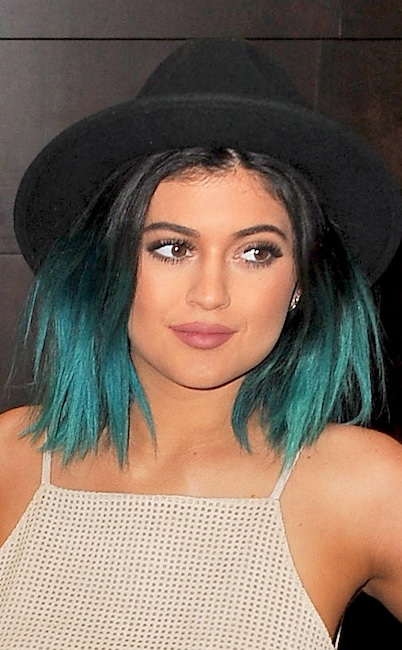 Angela Weiss/Getty Images
Blue's Back

Looks like that Kelly green color was just a rinse (or an Instagram filter)!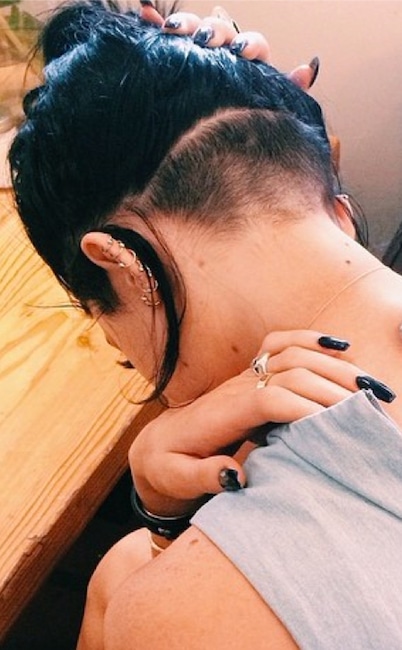 Instagram
Napes Up

Just ahead of the 2014 VMA Awards, she opts for added edge by shaving her nape.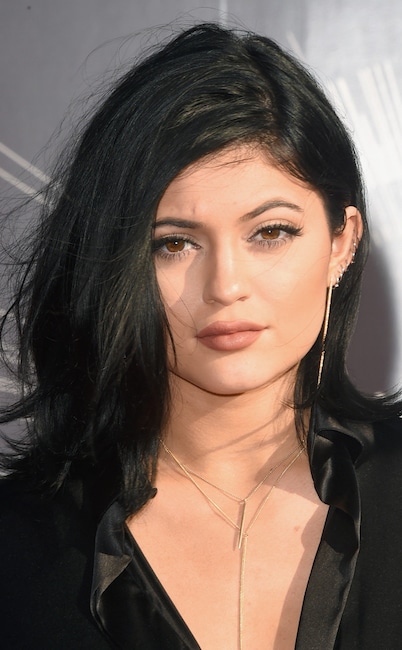 Jason Merritt/Getty Images for MTV
Va Va VMAs

Jet black and side swept, Kylie's hair is all drama.
Article continues below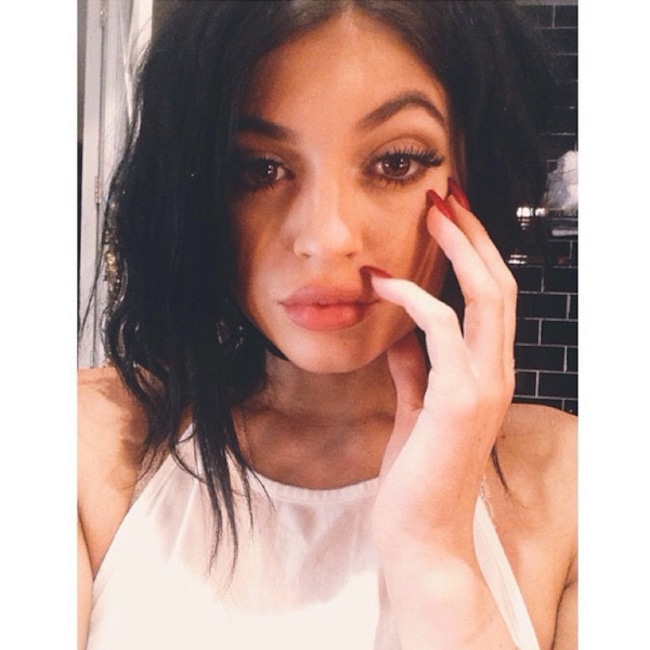 Instagram
Selfie Time

She takes out her extensions just in time for a candid selfie.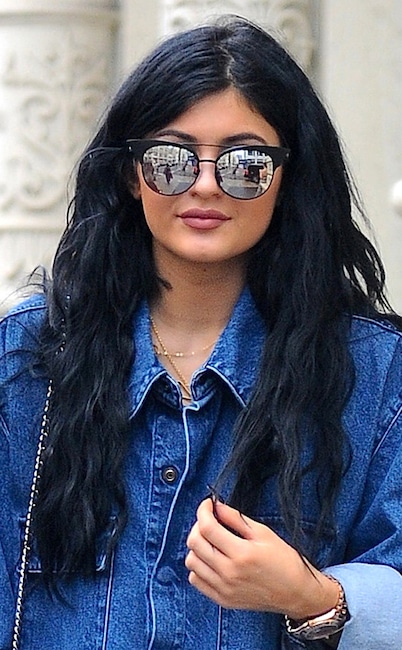 Abaca USA/AKM-GSI
Classic

Nothing beats her classic lengthy, raven tresses.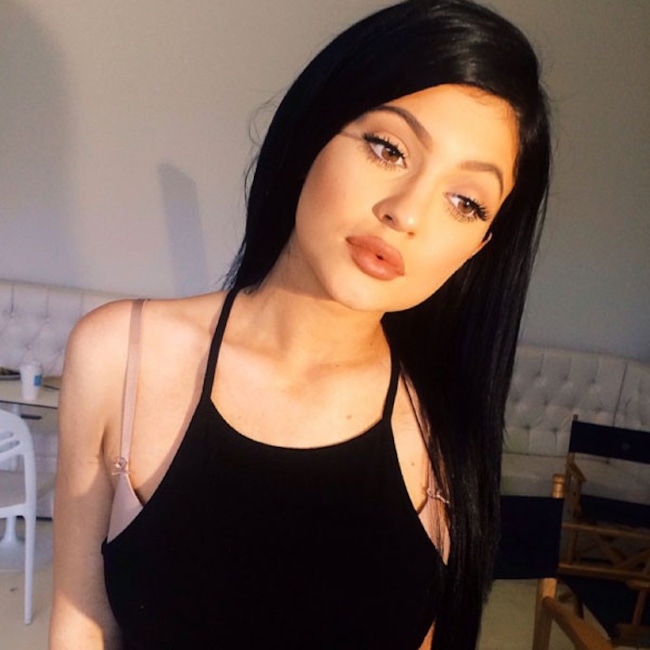 Instagram
Déjà Vu

Kylie is clearly channeling big sister Kim Kardashian.
Article continues below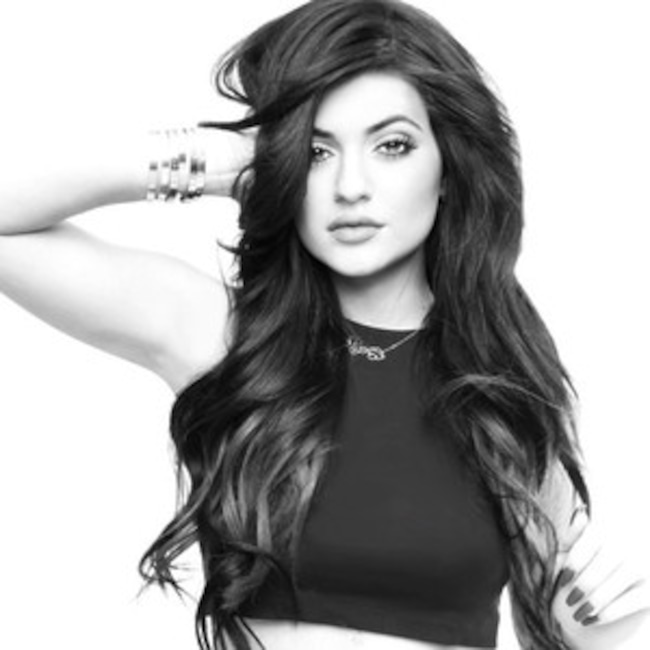 Instagram
Family Matters

Whew! Kylie's dark, long locks are seriously glamorous, and again resemble Kim's flawless hair.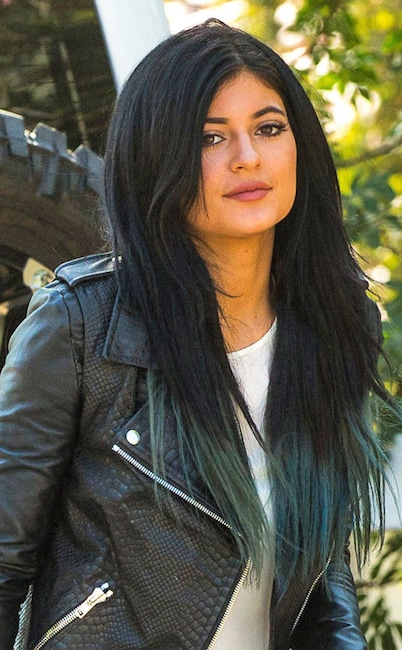 Christopher Polk/WireImage
Pile on the Length

The 17-year-old's extensions are in, and back to teal too.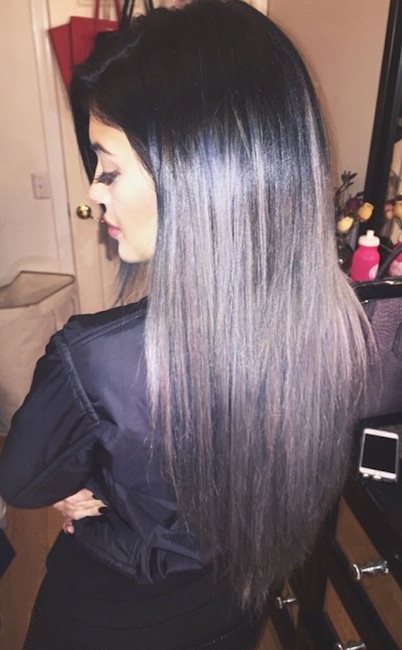 Instagram
Cold Steel

Instead of her go-to-blue, Kylie settles for an added splash of grey to liven up her hair.
Article continues below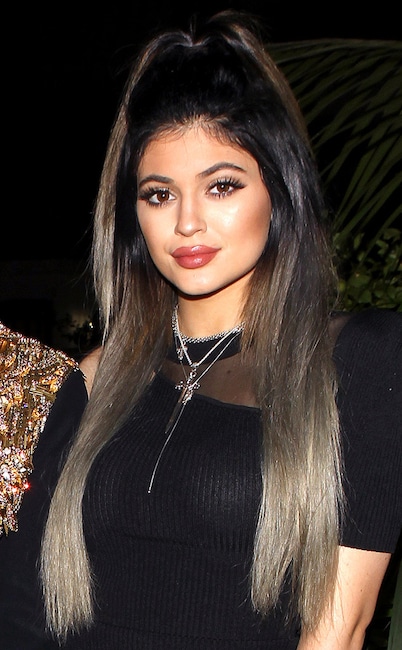 FayesVision/WENN.com
Gone Gray

Kylie's steel gray seems to have softened into a dove shade.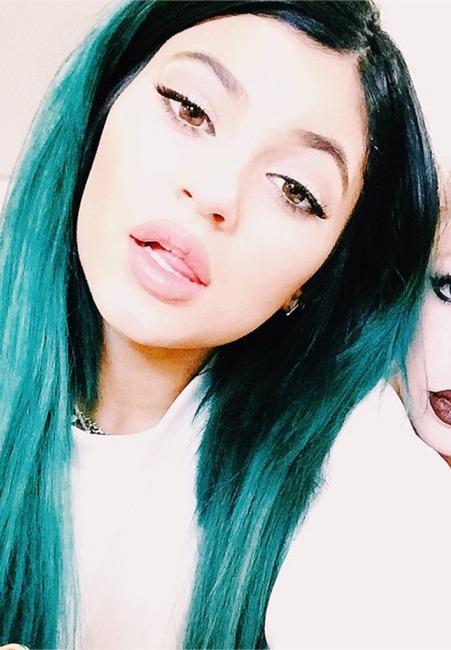 Instagram
Blue Period

And the blue is back! The E! star revives here teal tresses with a black-and-blue ombré.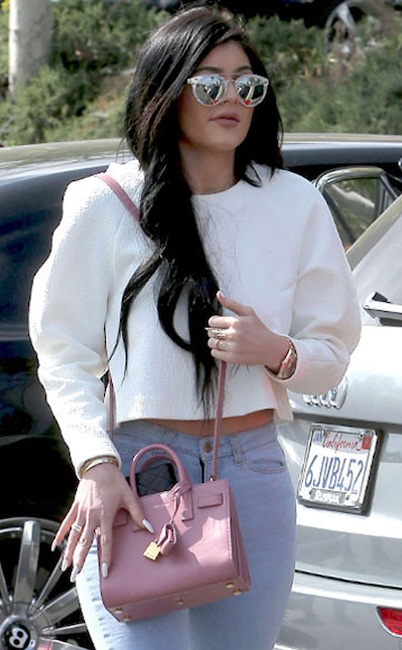 Goodwin/WCP/Dunkin D/FAMEFLYNET
Back to Black

She's got dreamy raven locks again.
Article continues below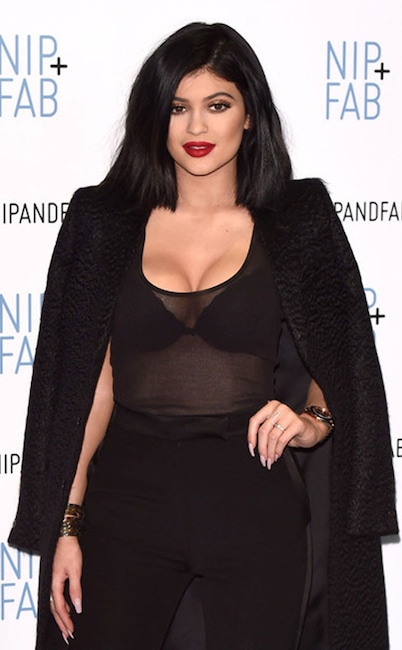 Xposure/AKM-GSI
Cut It Out

And before you know it, the E! star embraces a sexy collar bone-length chop.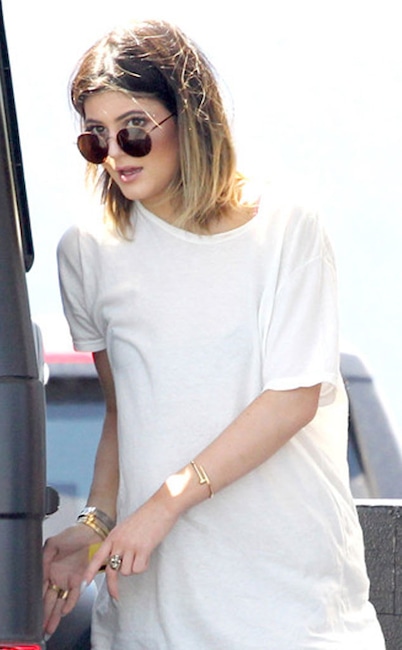 RMBI SWIS/AKM-GSI
Bit of Bronde

Kylie lightens up her tresses with a little bronde makeover.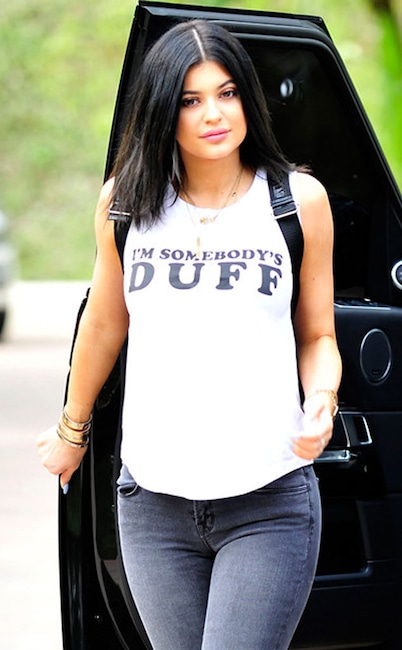 Michael Simon/startraksphoto.com
Silky & Sleek

Ahhh—the youngest Jenner's hair gives off a brilliant sheen as she goes back to her jet black hair color.
Article continues below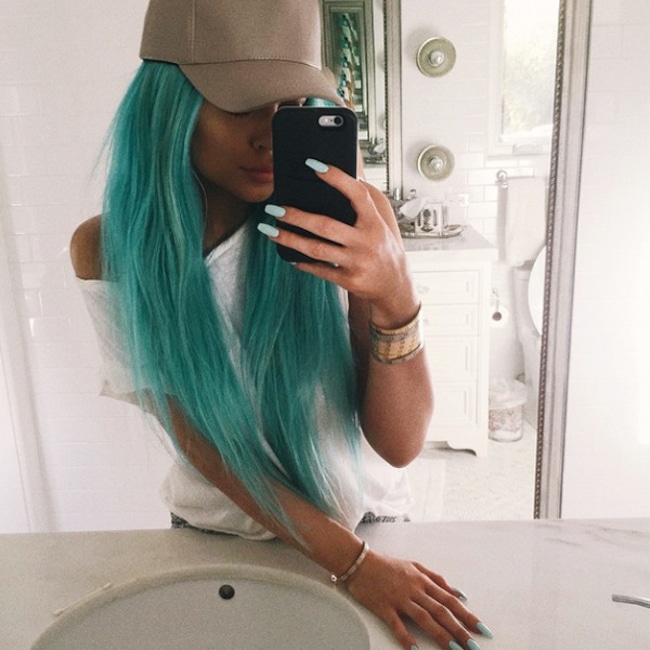 Instagram
Wigging Out

While she's gone teal before, these electric blue locks appear to be part of an excellent wig.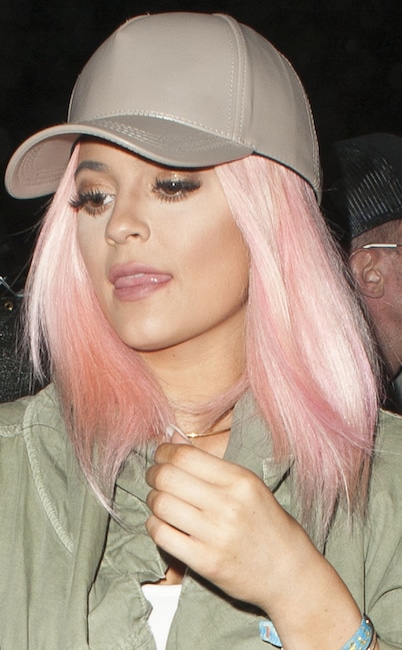 PacificCoastNews
Pinky Keen

Kylie's next hair hue? Bubblegum pink! She styled the hair shade for Coachella 2015.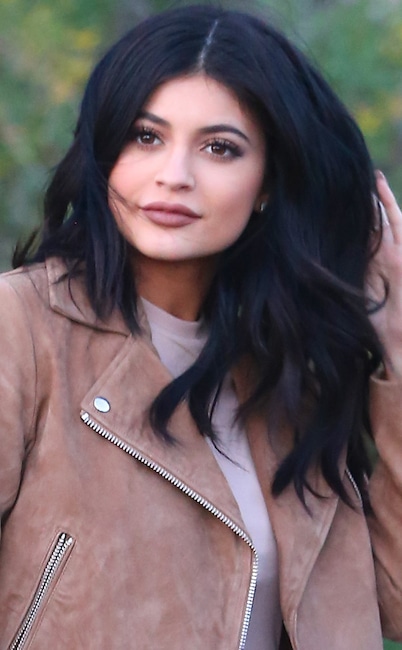 Mariotto/Chiva/INFphoto.com
Sweet & Simple

Her hair's never looked so healthy and voluminous as it does in this glam shot.
Article continues below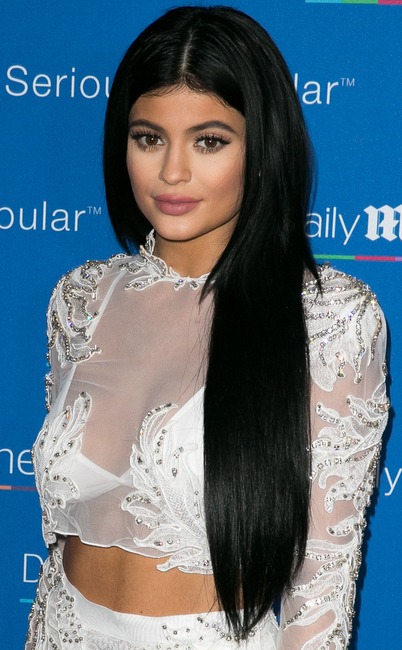 Andrew Parsons/i-Images/ZUMA Wire
Go Long

Extensions it is! She goes long and luxurious with this jet-black hairstyle.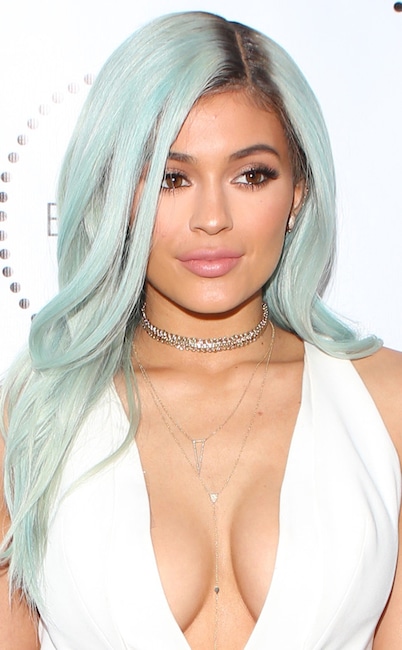 AKM-GSI
Frosted

We've seen her teal tresses already, so this frosty blue 'do just puts a different twist on that trend.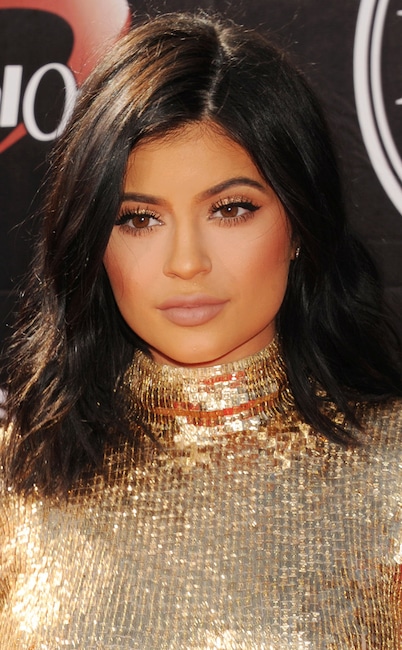 Jason Merritt/Getty Images
Golden Girl

Chop chop! Kylie returns to her signature mid-length raven hair.
Article continues below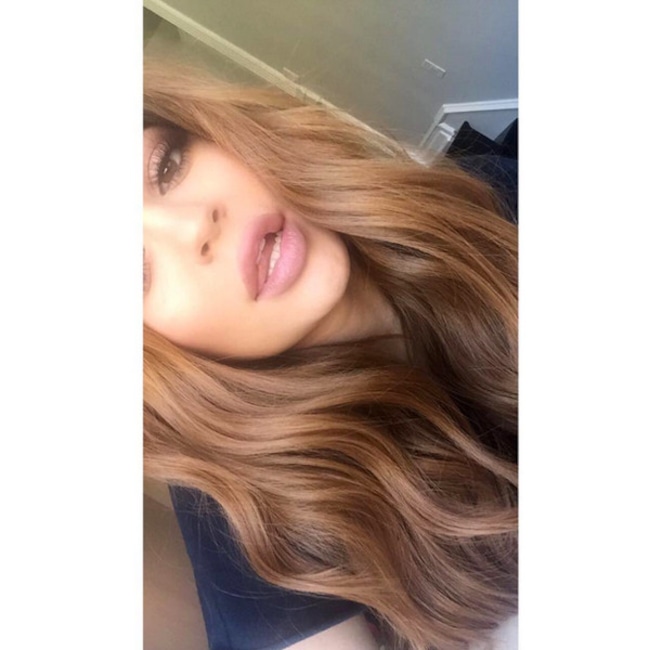 Instagram
To Bronde or Not to Bronde?

Is it a wig or no? Either way, Kylie wears the fall-ready shade well.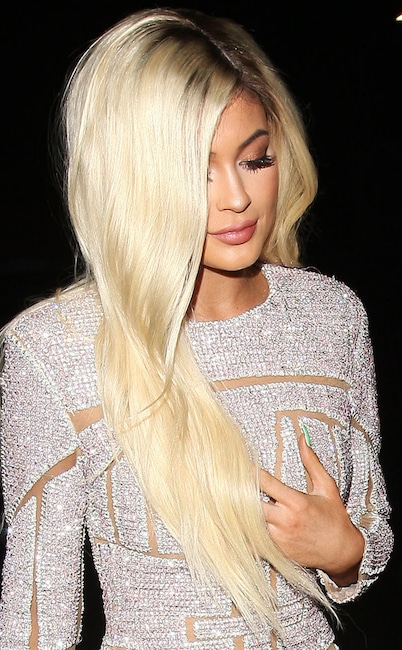 Photographer Group / Splash News
Birthday Girl

For her 18th birthday bash, Ky goes platinum (not unlike Kim Kardashian's own bright-blond stint).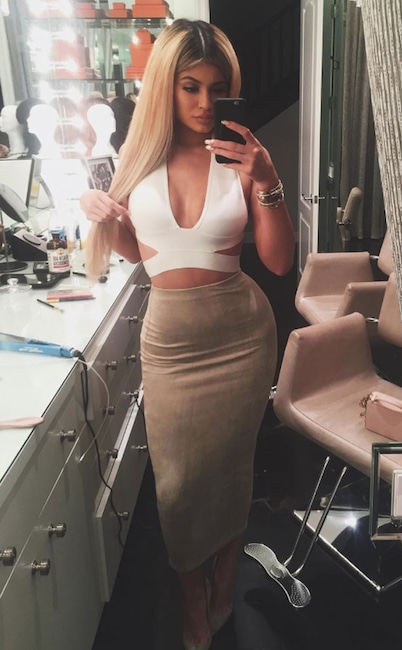 Instagram
New Fall Look

The teen star finally went "ashy dirty blonde," writing on Instagram, "Took months of not dying my hair and wearing wigs to get my hair back to health so I can do this!!"
Article continues below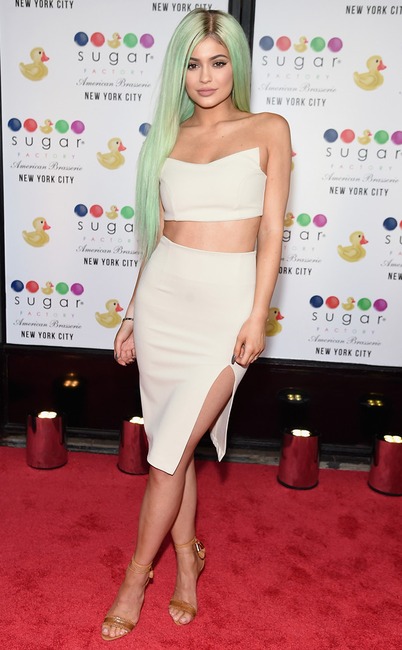 Jamie McCarthy/Getty Images
Green Goddess

The reality star appears at the Grand Opening of the Sugar Factory American Brasserie.
Dimitrios Kambouris/Getty Images for H&M
Chic Bob

She returned to black and debuted a chic bob in late October 2015.
Michael Rozman
Long and Sleek

Kylie sported long waves again on The Ellen DeGeneres Show in November 2015.
Article continues below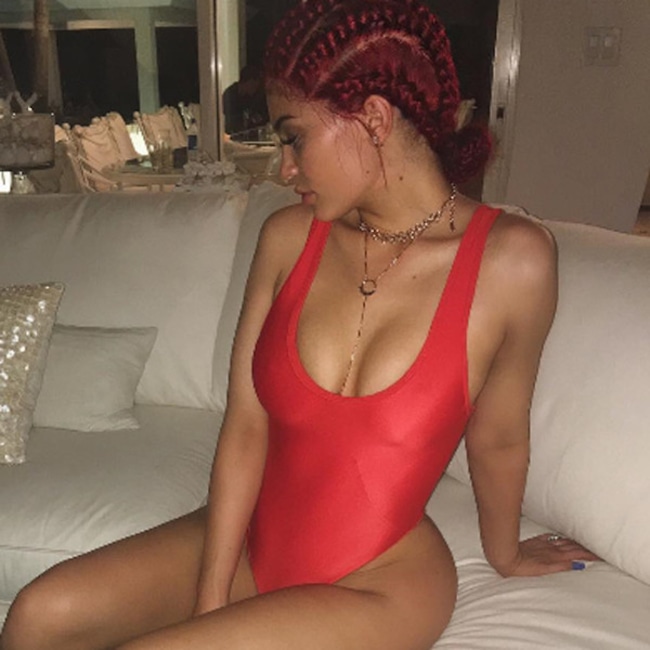 E!
Red Hot

To celebrate her 19th birthday, Kylie made her hair "fire red."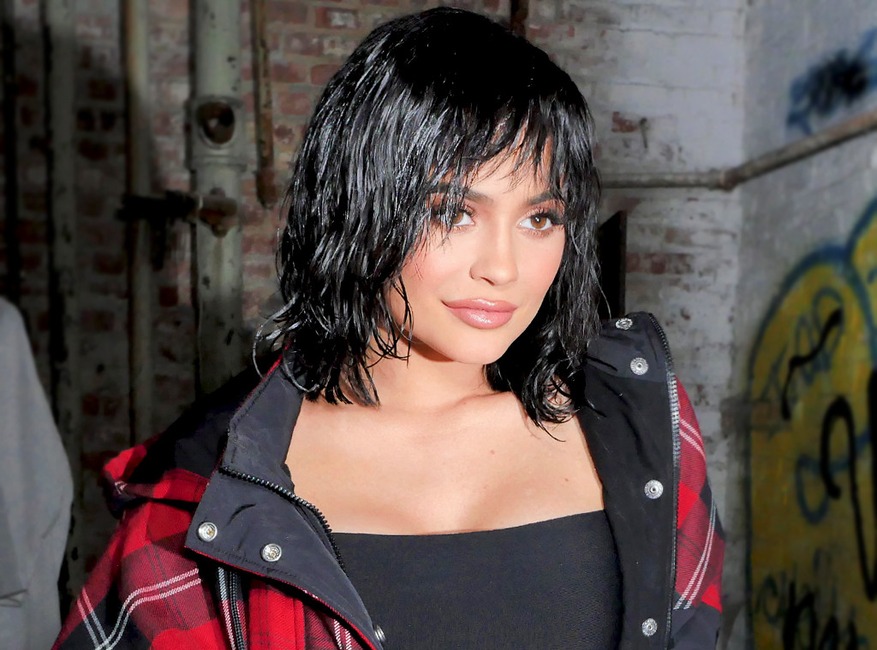 Swan Gallet/WWD/REX/Shutterstock
Wet 'N Wild

Kylie really embraced the torrential downpour look with this messy bob!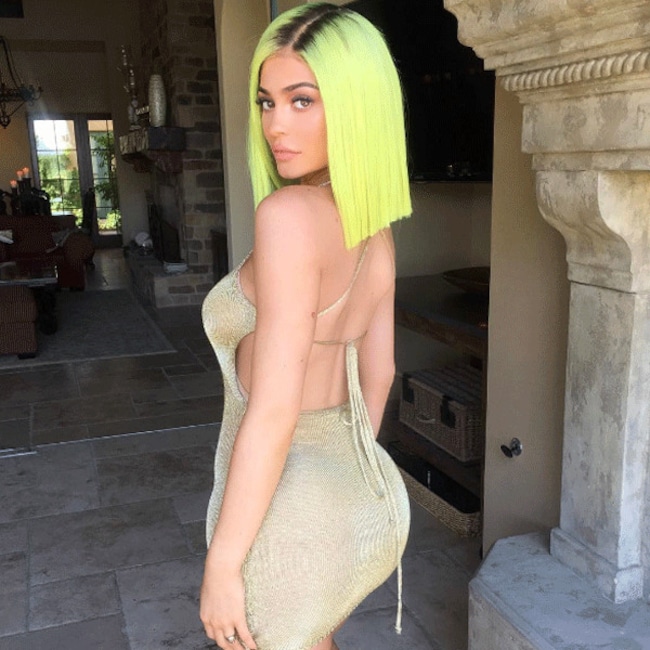 Instagram
Not-So-Mellow Yellow

Kylie really made a statement at Coachella 2017 with a highlighter yellow bob.
Article continues below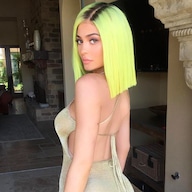 Photos
Watch a brand new episode of Keeping Up With the Kardashians Sunday at 9 p.m., only on E!
Source: Read Full Article