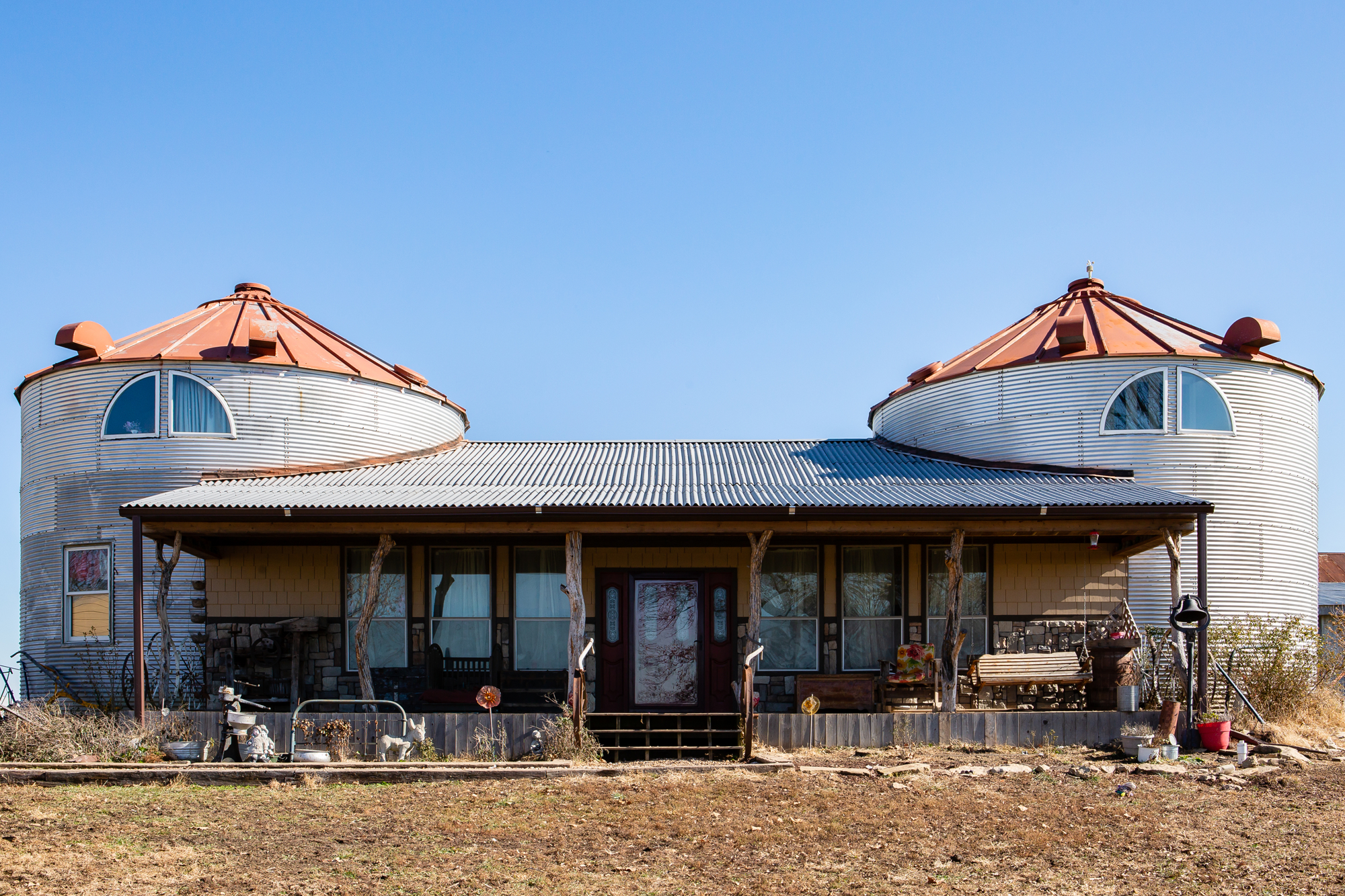 I grew up in the '90s watching this Disney show called Out of the Box. If you've never seen it, here's the gist: During the opening credits, the hosts Tony and Vivian and a bunch of kids build a giant playhouse in the backyard out of oddly shaped cardboard boxes that don't look like they'll fit together but somehow do. Cut to the magical moment when everyone goes inside and it turns into an ACTUAL HOUSE — filled with crafty DIY touches galore.
As soon as I saw this peculiar house from an Apartment Therapy House Tour, made out of old grain bins and various other recycled materials, I thought how very Out of the Box of them,and I just had to learn the whole story.
Who lives here, you ask? (Not Tony and Vivian!) The house — in Adrian, Missouri — is owned by Chris and Noel Clayton and they live there with their kids and many pets. The couple built the entire home themselves over the course of two-and-a-half years. Everything in the house (including the grain bins, which serve as the house's bookends) was sourced from secondhand sources (think: estate sales, auctions, antique stores, and even dumpster diving). Around $80,000 dollars later and their space is pretty much a work of art.
Because this is Kitchn after all, I'm sure you're itching to know what the kitchen looks like, right? Well, here it is!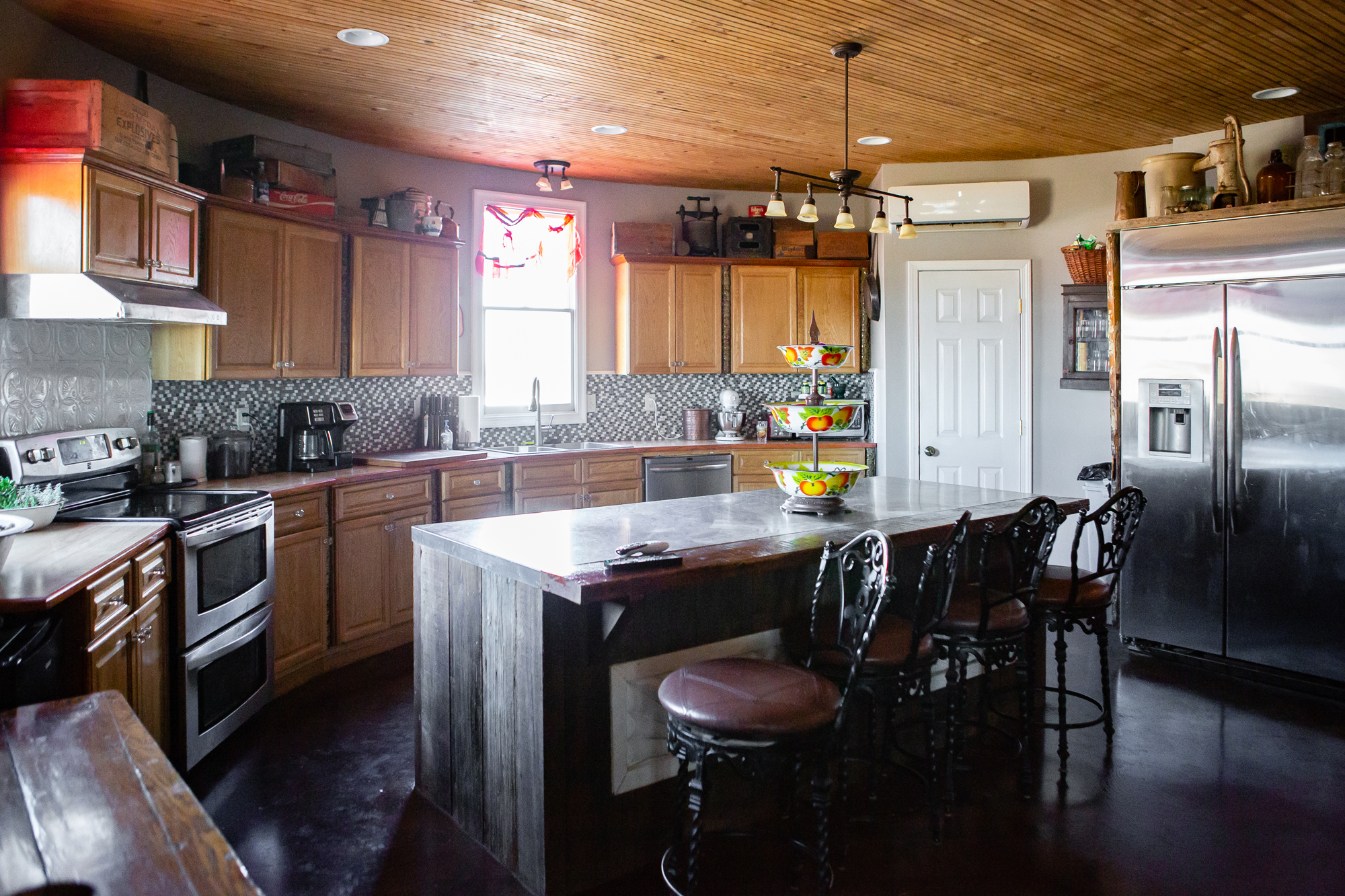 The kitchen resides inside the second grain bin. The trickiest part about designing the space? Working around the bin's curved shape. In order to make countertops, they had to take restaurant tables and cut them to fit the perimeter. Luckily, Chris is a carpenter, so he put his decades of experience to work on this project.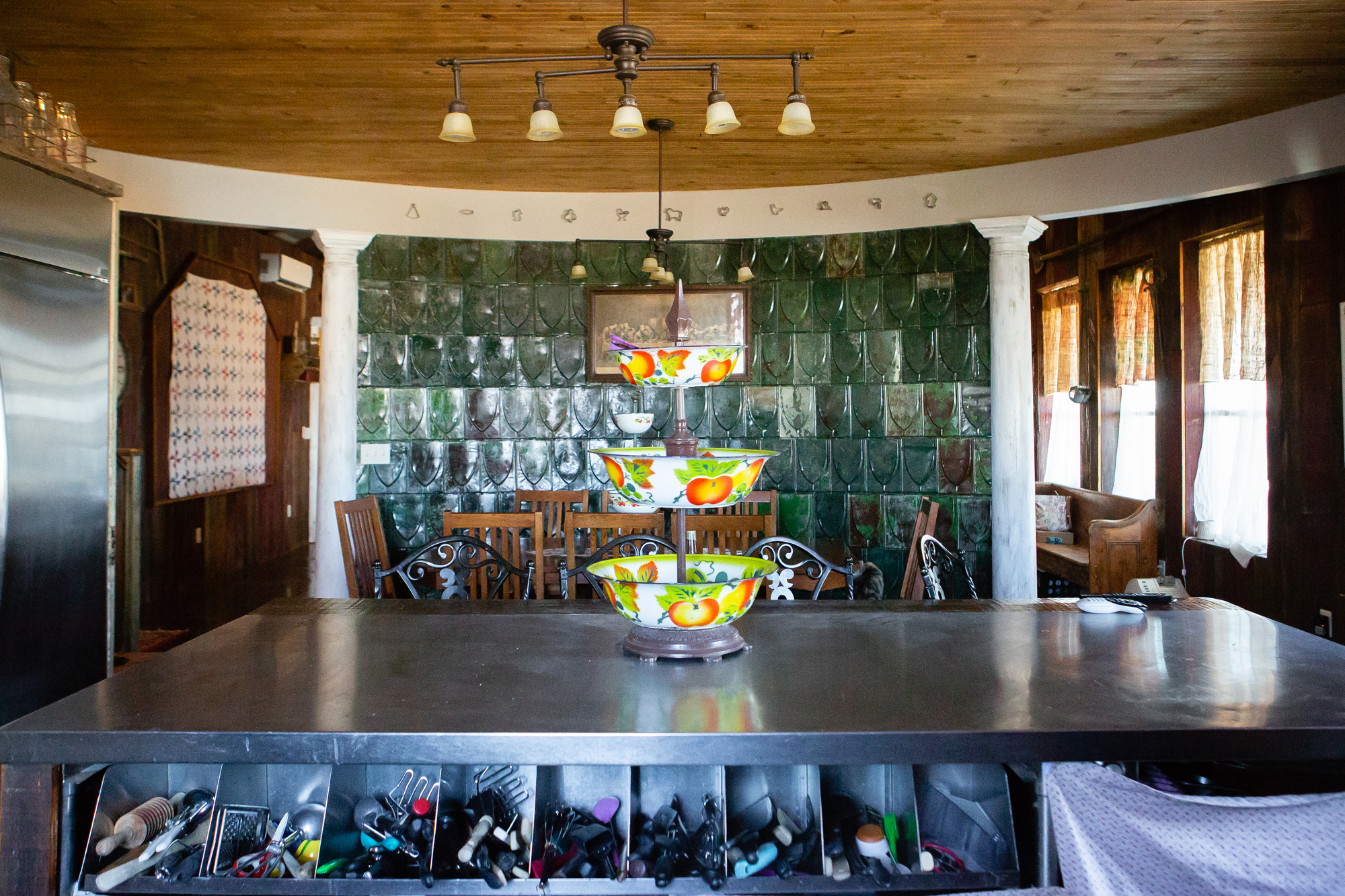 The unique barstools were rescued from a dumpster. And the commercial-grade island, wrapped in reclaimed barn wood and pressed tin, has tons of storage space, which is helpful because, as you can see, the Claytons have quite the utensil and gadget collection!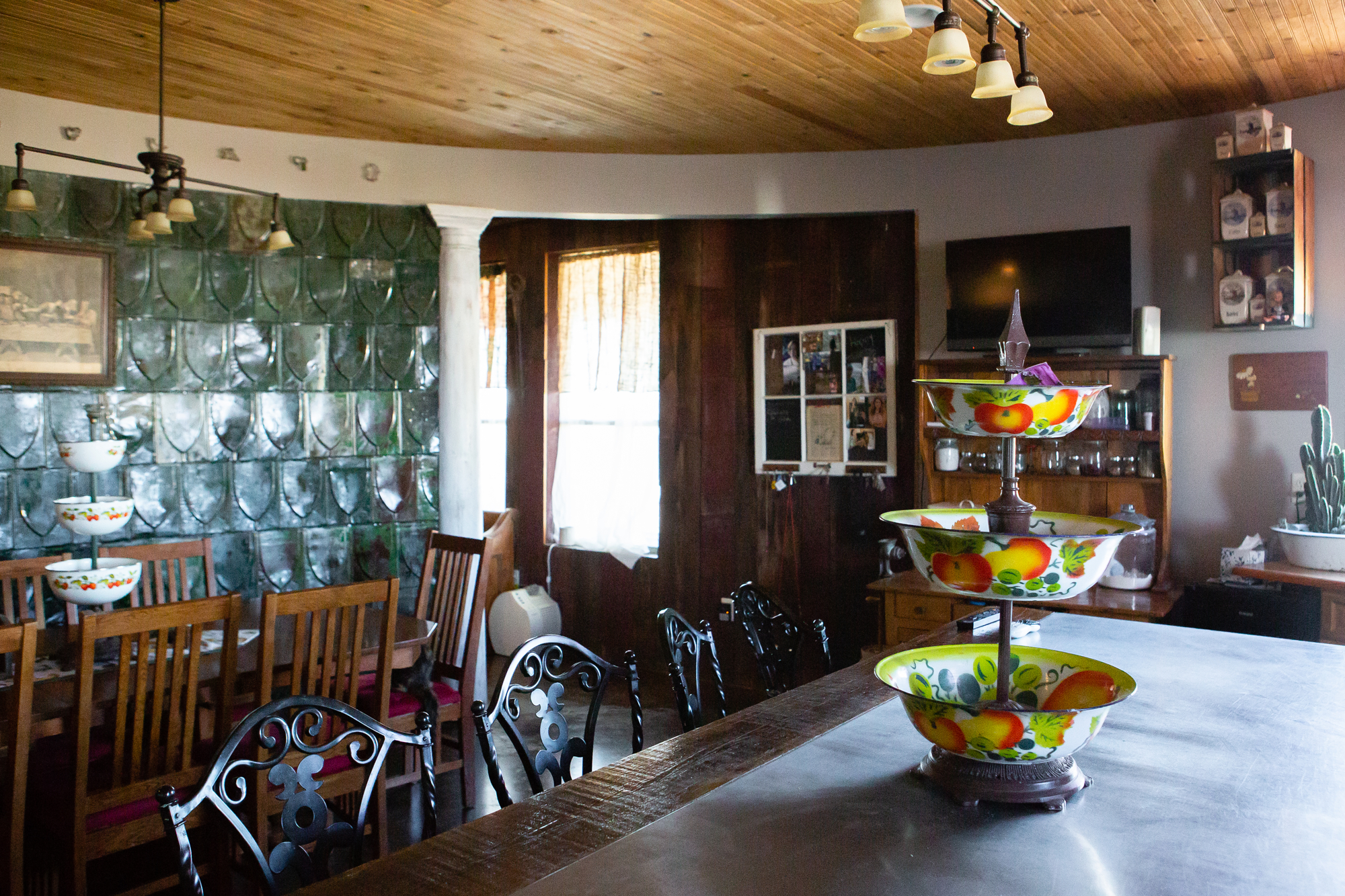 The couple says their design sensibilities are inspired by the fact that they "love to reuse old materials mixed with new." Proof: Chris crafted the three-tiered fruit bowl centerpiece, also sourced from secondhand shops.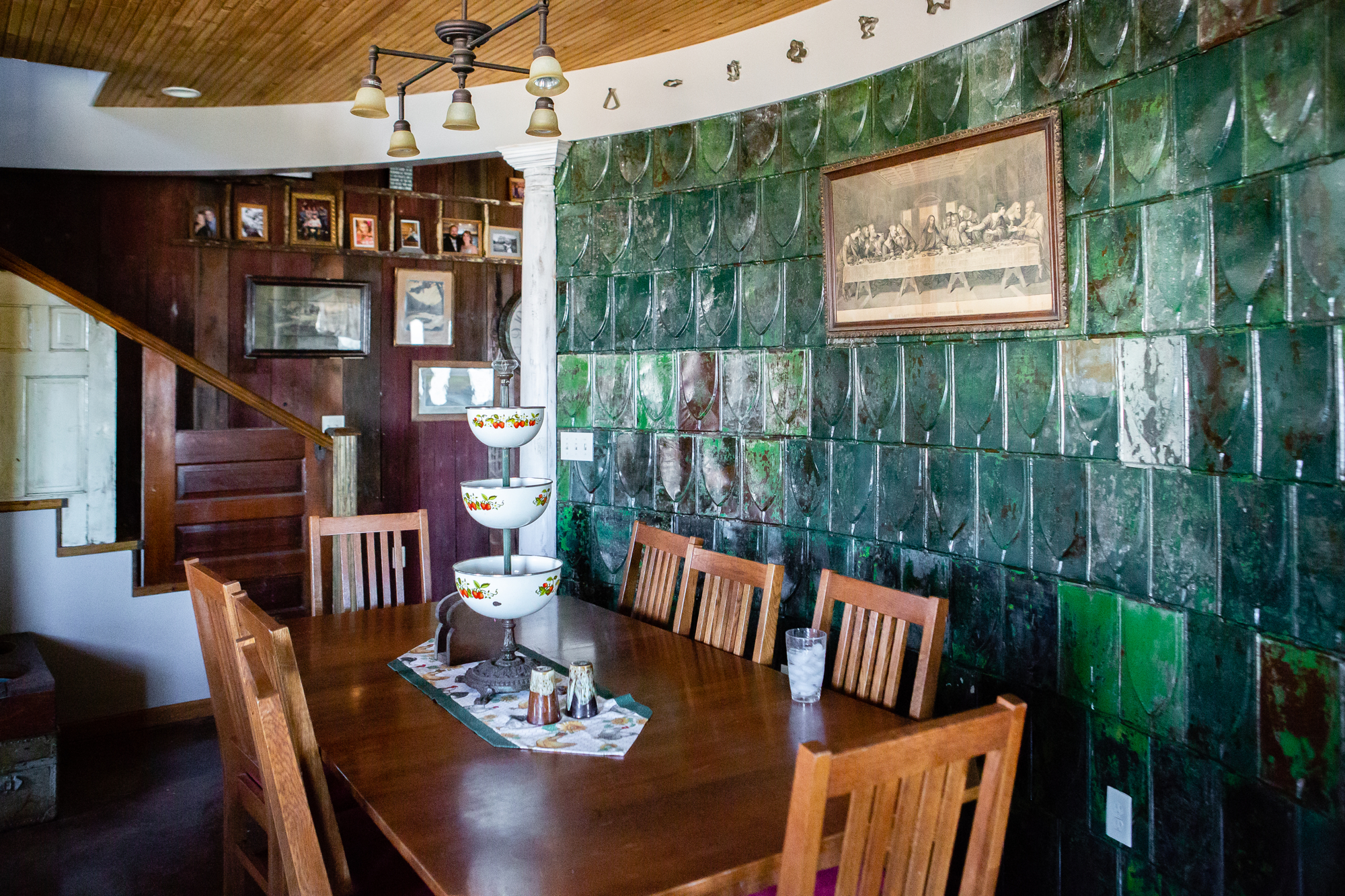 The kitchen's statement wall is made of pressed tin, which the couple purchased from Keeper's Antique Mall in Harrisonville, Missouri. Another crafted three-tiered fruit bowl graces the dining table (an estate auction score).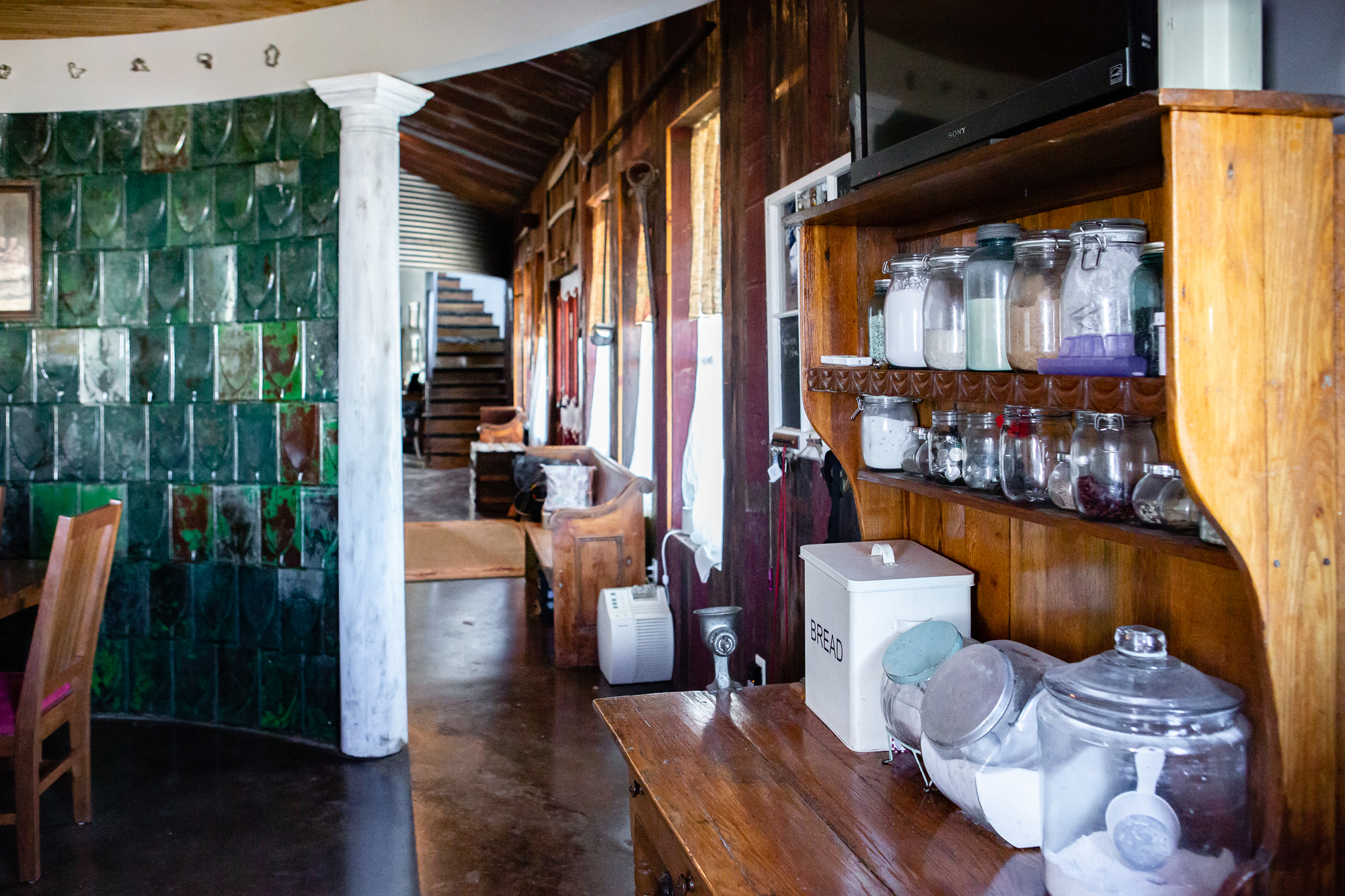 I realize this kitchen isn't for everyone, but if you're gonna turn old, giant grain bins into a house, you may as well lean into it, no?
See the rest of the house here: See Inside a One-of-a-Kind Home Made from Grain Bins at Apartment Therapy.
What's your favorite part about the Clayton's unconventional kitchen?
Source: Read Full Article